tsuki_the_geek.insanejournal.com posting in

scans_daily
So, I have TONS of silver age crackiness for you all soon, but I thought for now I'd give you a post of current crackiness! Because this is a *sigh* recent comic I can only post 4 scans, but oh are they crack-filled.
For example, Dr. Strange versus evil fire-breathing squirrel!!! Seriously.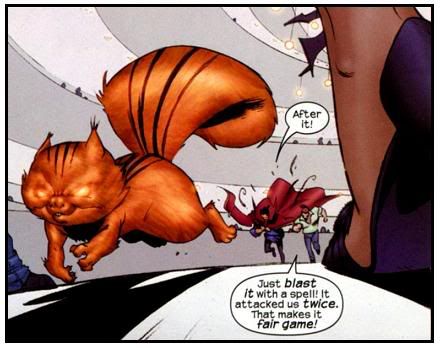 Answer? DORMAMMU, RULER OF THE DARK DIMENSION!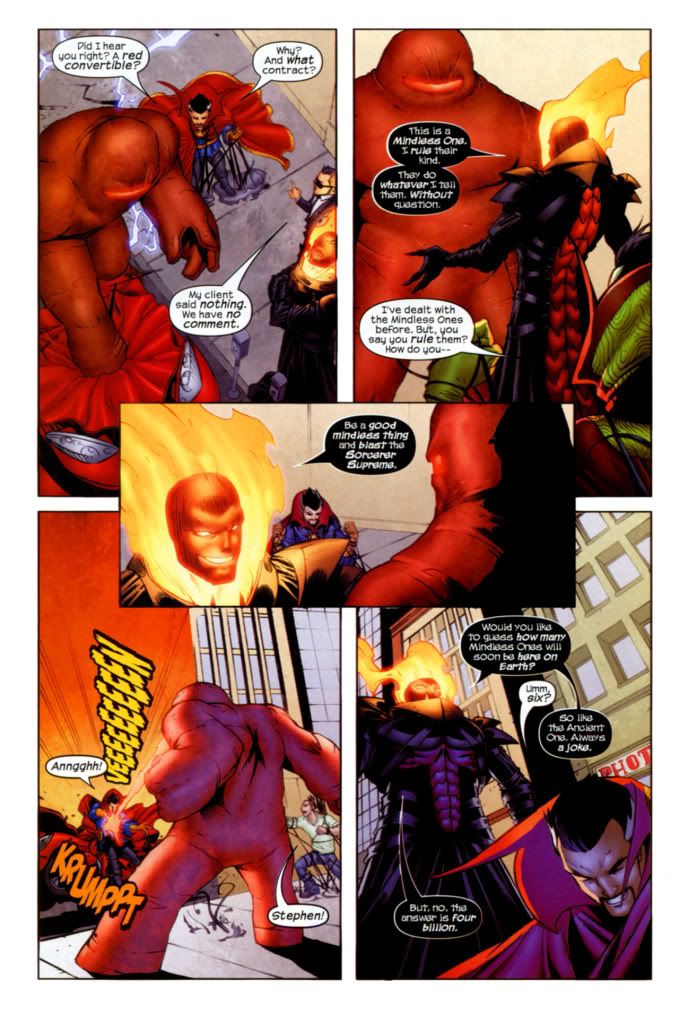 So, during the rest of the battle/issue, we find out that the Ancient One made a SUPER convoluted contract to keep Dormammu from being able to easily return and destroy/take over the world. What are some other rules you may ask? Here are a few from the comic, I kid you not...
According to the rules of the contract, Dormammu:
- Must return to earth in the form of a rodent
- Cannot teleport into a ballerina's house
- Cannot use magic against housecats
- Must eat hot dogs on Wednesdays
- Cannot draw mustaches on wall posters
- No casting of spells while dressed like a school girl
- No wearing black shoes with green shoelaces
- Cannot encase a grasshopper in peanut-butter
Isn't Marvel Adventures awesome? I think Marvel Adventures is awesome... ;)