dejadrew.insanejournal.com posting in

scans_daily
Happy Canadian Thanksgiving to all my fellow canuckleheads. I hope you all enjoy your food comas. I was in the midst of mine when it occurred to me to propose a theme: FOOD WEEK. All the tasty tasty comics featuring, involving, or instructing one how to make food. How about it?
For my first contribution, I offer some lovely recipes in comic form.
First, Hannah from Jill Thompson's wonderful all ages comic Scary Godmother will show us how to make a sammich.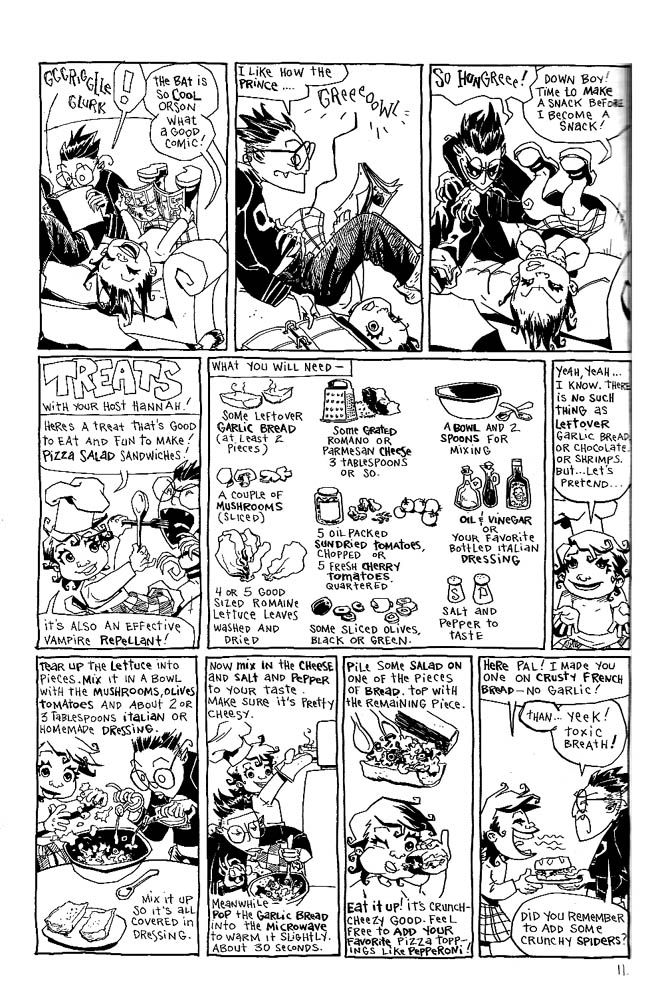 Next, the author of the webcomic Friendly Hostility takes a moment to tell you all about empanadas.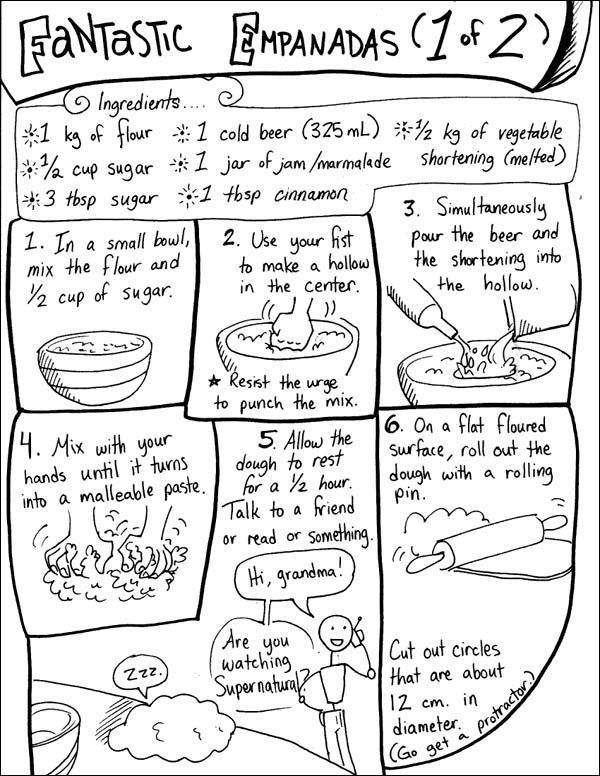 I made those when a houseguest left behind some beer. Nobody in my house drinks beer. But, as it turns out, everybody eats empanadas.
Next, a short segment from a Naruto Kakashi/Iruka doujinshi scanlated by Attractive Fascinante, titled "Hibiki". Did you know that porn can be educational and satisfy non-sexual appetites as well as sexual? IT'S TRUE!
(Note: This particular segment not actually porny. Unless you have a cucumber kink. In which case, party on.)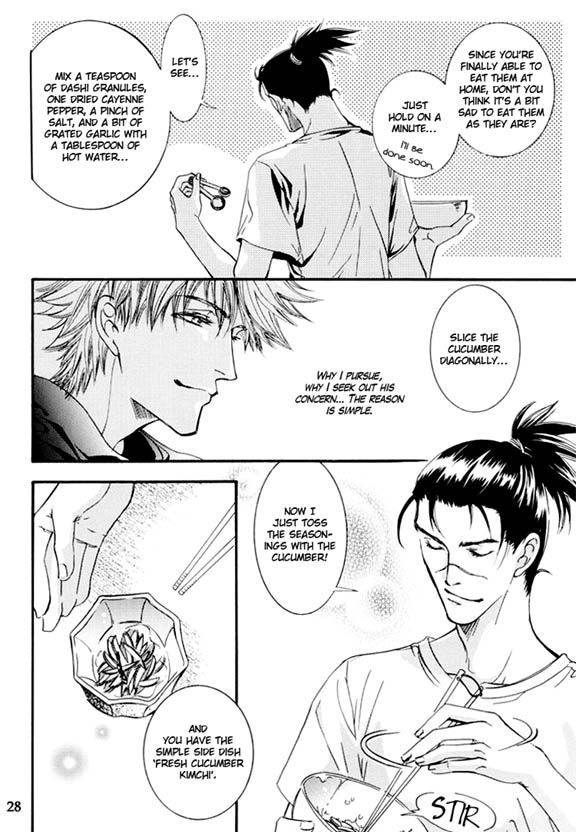 Lastly, for now, a scene from Kinou Nani Tabeta (What Did You Eat Yesterday), by Fumi Yoshinaga, the mangaka singlehandedly responsible for at least five pounds worth of weight gain. In this scene: JAM!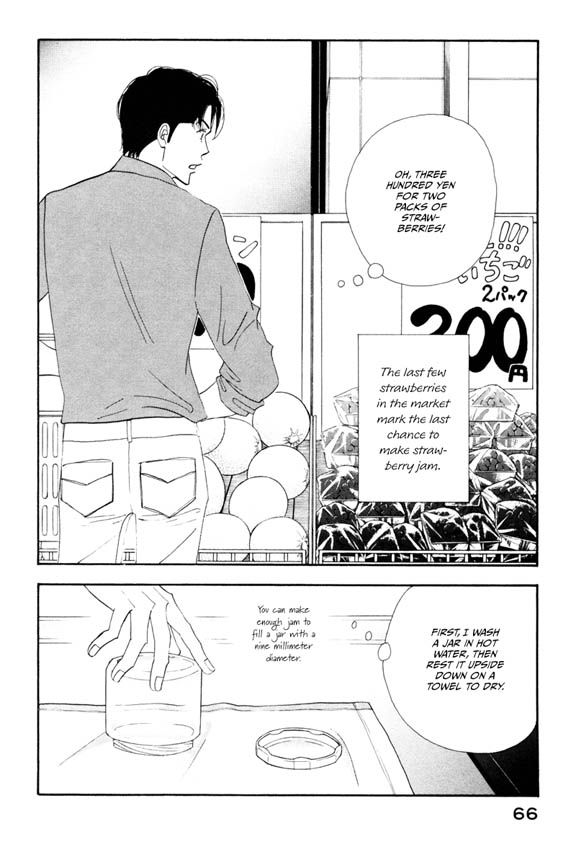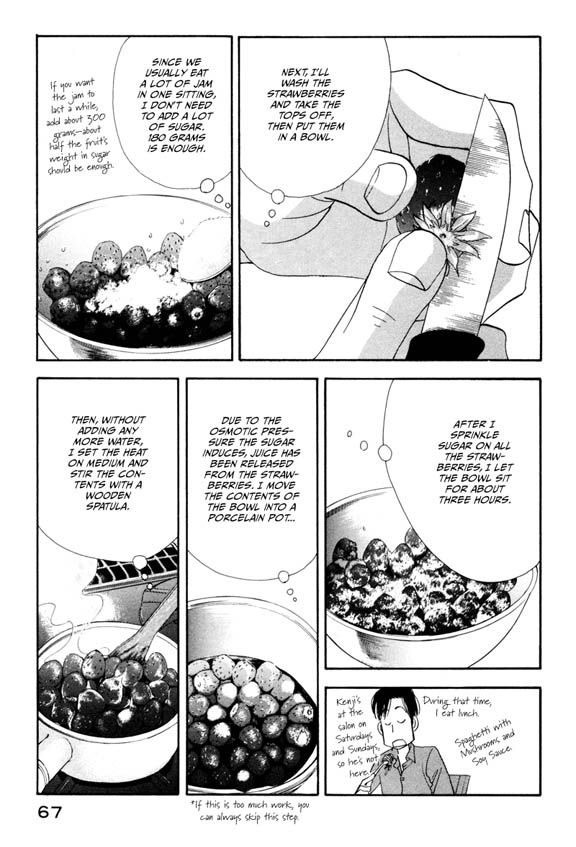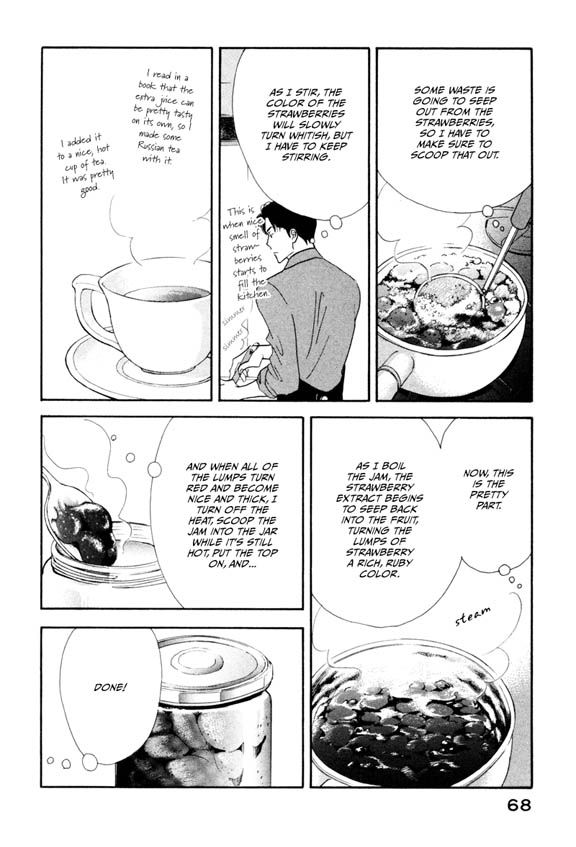 ....What the hell. I just had a turkey dinner a couple of hours ago. I cannot be hungry again.
(shakes fist) YOSHINAGAAAAAAAAAAAA!!!
Sigh. I am off to make some toast with jam. Happy snacking, y'all.