http://blake_reitz.insanejournal.com/ (

blake_reitz.insanejournal.com) wrote in

scans_daily
2009-11-08
11:48
Just two comics and one comic-related link that I found on the internet and wanted to share.
First of all, there's this great comic by Emi Lenox,
free to read on Top Shelf 2.0
. Guest starring the Uncanny X-Men! Sorta!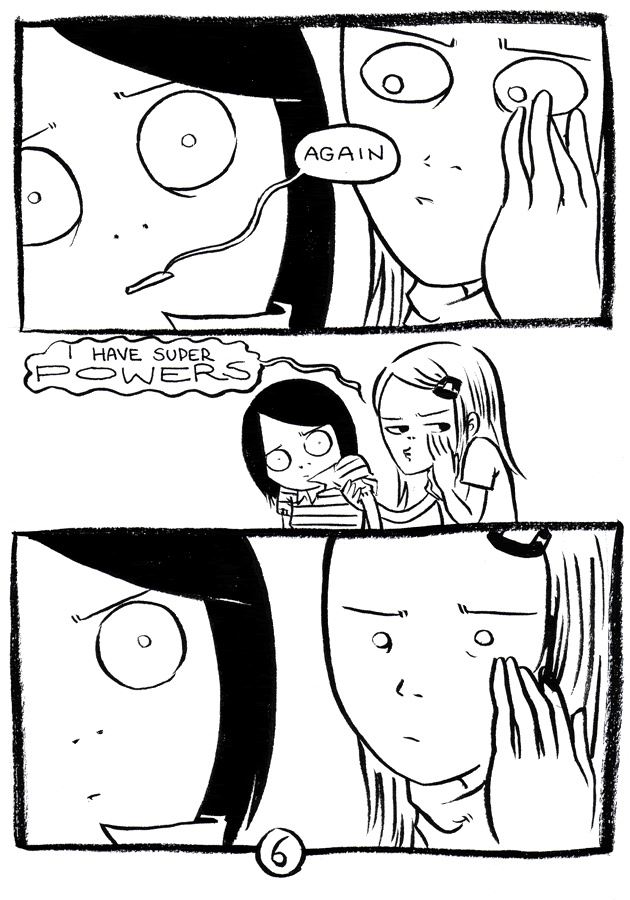 Also, there's these
great mash-up comics
from Ryan Dunlavey, of
Evil Twin Comics
(I'll always know him as the
Stuper Powers
guy...).

Lastly, Maxim has a surprisingly great article entitled
Uncanny Oral History of Marvel Comics
. There's some great quotes in here from Stan Lee to Brian K Vaughn, and everyone in between. For example, there's this great quote from Jim Shooter: "When I was editing Chris (Claremont's) stuff, I'd have to say things like, "You cannot have the professor
dressed
in transvestite bondage gear." The editor would tell Chris, and he'd lose his mind."