silverzeo posting in

scans_daily
A little something from Futurama #44 and for the upcoming TMNT Tv Movie
After playing a future game verison of Grand Theft Auto, crashing into the chicken lawyer, and making a Star Fox joke, Fry is stance to traffic school, and his teacher is none either than Hermes Conrad. Also attending class,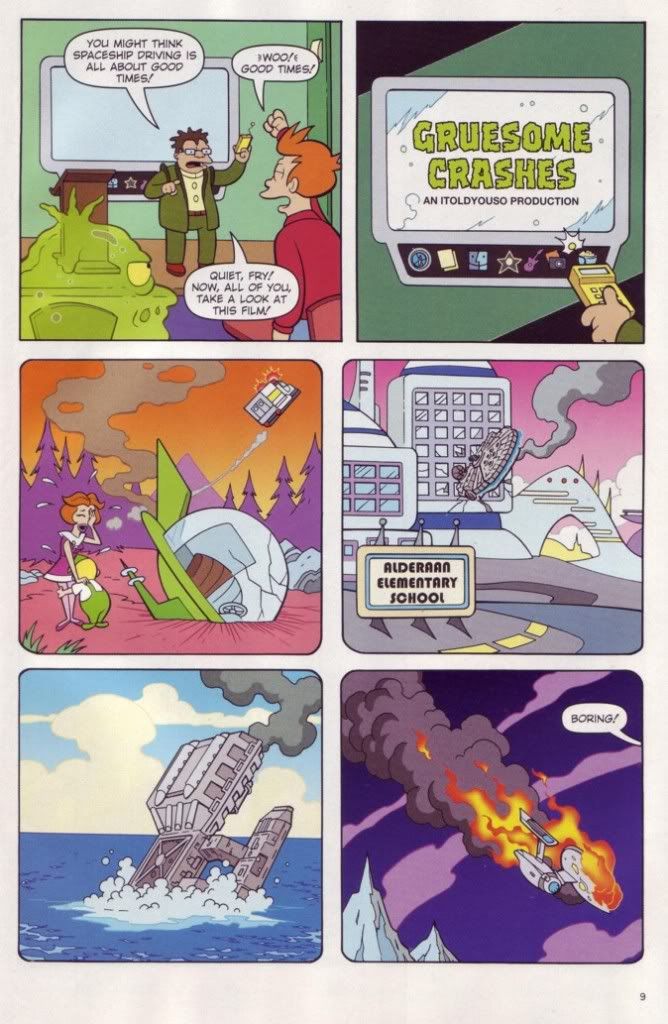 Later on, they do some normal driving tests, Fry passes them... now for the SPACE driving tests
Want more, buy the comic, you ain't getting this for free.
Also, as an added bonus, here are some Turtle Forever trailers and a clip. Enjoy!
OH MAN THIS IS TOO AWESOME TO BE HEALTHY!