darkblade posting in

scans_daily
Last time we were witness to the children's first fight and received a bit of the back story. Today we see the rest of that fight and receive a little more back story.
First things first, I am going to confess that I am reading this as I am posting it. I already watched the anime adaptation so I have a very general idea as to what is going to happen. Last post I made some assumptions based upon where certain lines came in the anime version not realizing they came in a different order in the original manga. So I mistakenly said that the Spider-bot was destroyed while it is still active.
So when we ended last time Kokopelli shot down a fighter jet much to the children's horror. We open to the fighter's squad mate reacting to this.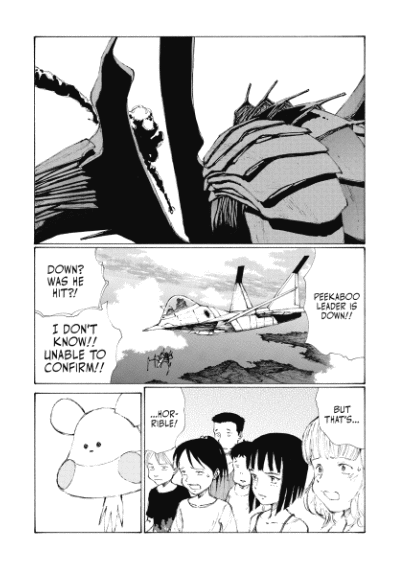 Kokopelli is all business though.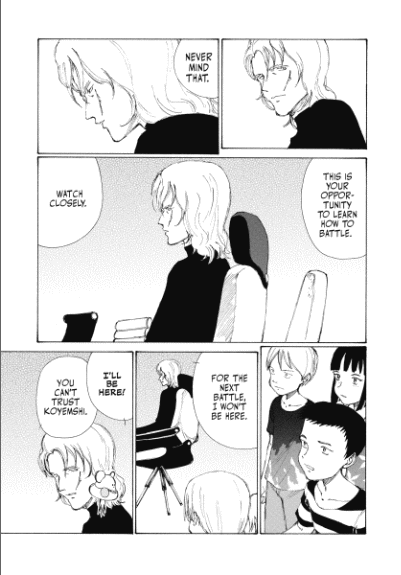 Maybe not all business he gets to snark at Dung Beetle a little which is always cool.
Now since you have been reading my narration this should come as no surprise that the human-alien didn't create this game but this is something of a shock if you go into this blind.
Anyways Kokopelli proceeds to kick some more Spider-bot ass and do enough property damage to make Michael Bay jealous.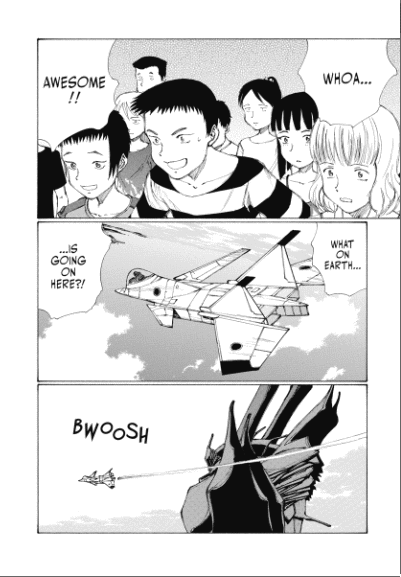 Some of the kids suddenly manifest bi-polar disorder. At least that is the most ration reasoning I can think of for them to go from shocked horror at the loss of innocent human life to, "Weee! Giant Robot Fight!" so quickly.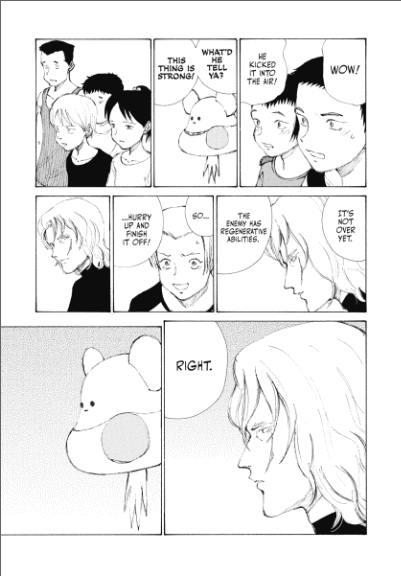 That kid is the sound of everyone from the Marvel Universe who has ever fought Wolverine or seen him fight someone else yelling that you are an idiot. Although they'd be wrong since this thing is really of little plot importance so it's regeneration isn't as stupidly powerful as his.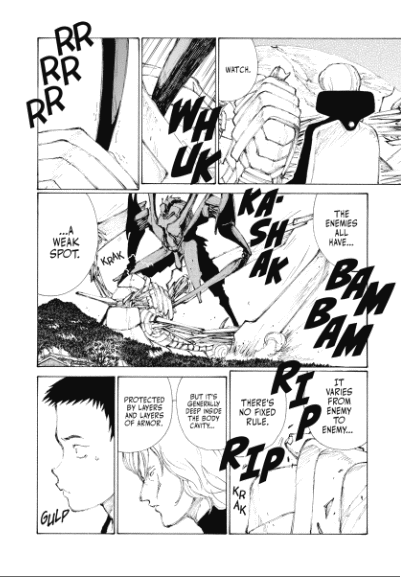 Wait so we have a giant enemy that vaguely resembles a crab with a weak spot. No I am not going to say it.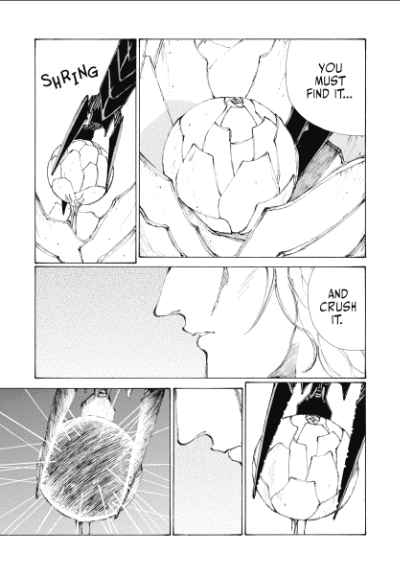 Oh who am I kidding? Attack its weak point. FOR MASSIVE DAMAGE!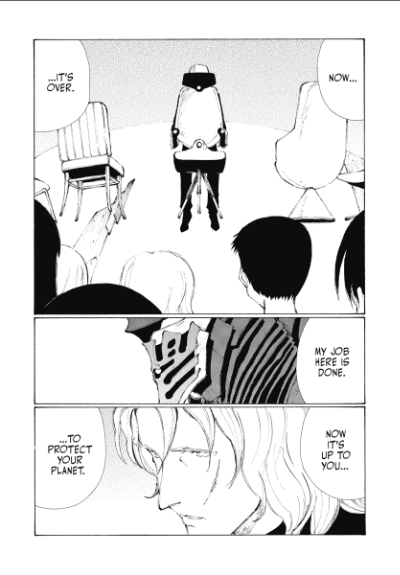 You sure you don't want to try again? Maybe find someone old enough to shave to play this cosmic game?
Now after this the kids are transported back to the beach. We have some very well written reactions by all of the kids to what they were just witness to. I really wish I had room to show that to you but I kind of have to get the plot out of the way.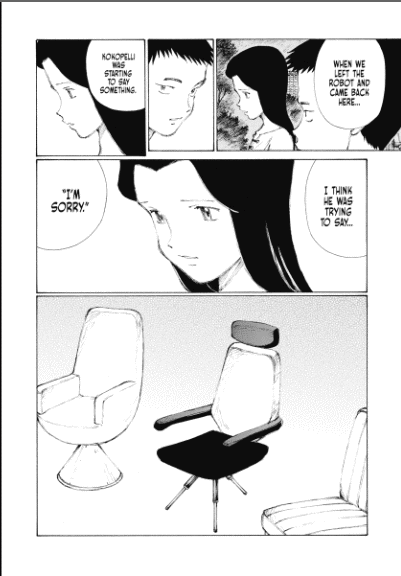 Well either that or "I'm filled with nothing but mad hate for you and your screwed up universe." Those are about the only two things he could have said that make any sense upon doing this to children.