| | |
| --- | --- |
| Entry tags: | char: captain america/steve rogers, char: daredevil/matt murdock, char: dr. strange/stephen strange, char: dum dum dugan, char: iron man/tony stark, char: j. jonah jameson jr., char: nick fury, char: spider-man/peter parker, char: vision, char: wasp/giant-girl/janet van dyne, creator: john byrne, creator: josef rubinstein, creator: roger stern, group: avengers, publisher: marvel comics |
So once, a third party policital hack met Captain America and leaked a rumor that Cap would run for President: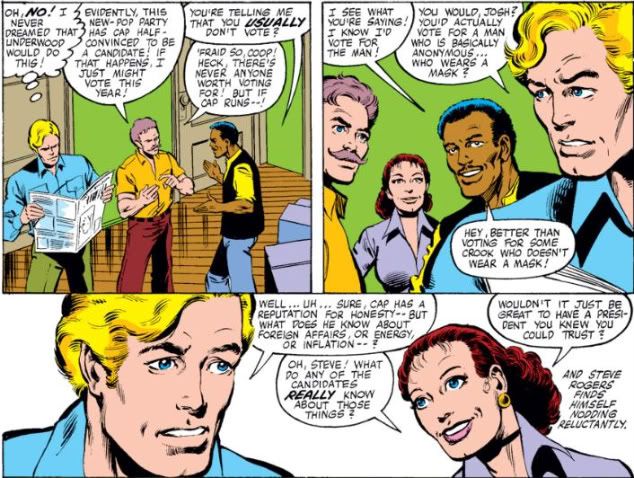 Reactions are varied: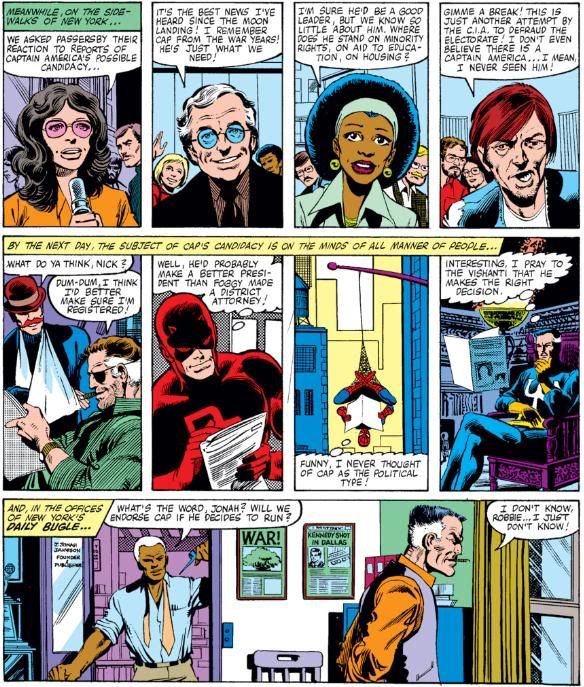 (Screw you, Matt)
Even his fellow Avengers differ..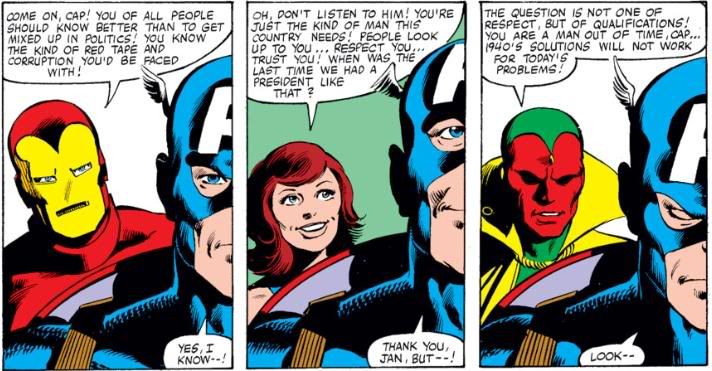 In the end, he decides that the Presidency is part of a system that requires compromise, and he prefers to portray an uncompromising ideal.
And here is a random picture of Cap that I like, though I have no idea
why
...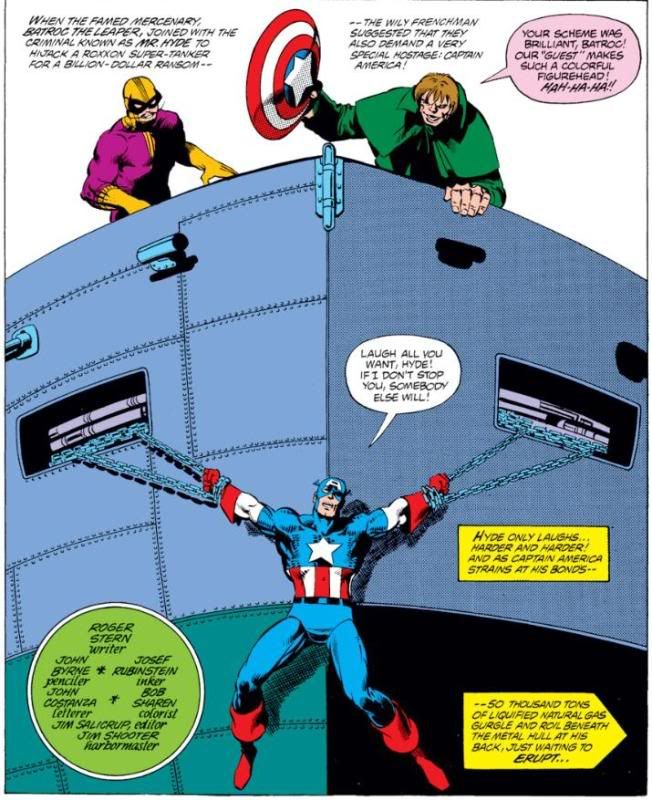 ---