proteus_lives.insanejournal.com posting in

scans_daily
Greetings True Believers! My first post here! I wanted to post these pages from NA #51 because it picks up on a minor Alias plot-point that Bendis tossed into the ocean and forgot about. Jessica Jones and her high-school crush on Peter Parker. Spoilers and enjoy!
We begin with dinner at Bucky's place.
They're eating and decide that Ronin will lead the Avengers and Carol will be his second in command. Then they discuss trust issues. Everyone wants Peter to take off his mask. He is iffy about it but since he loves being an Avenger....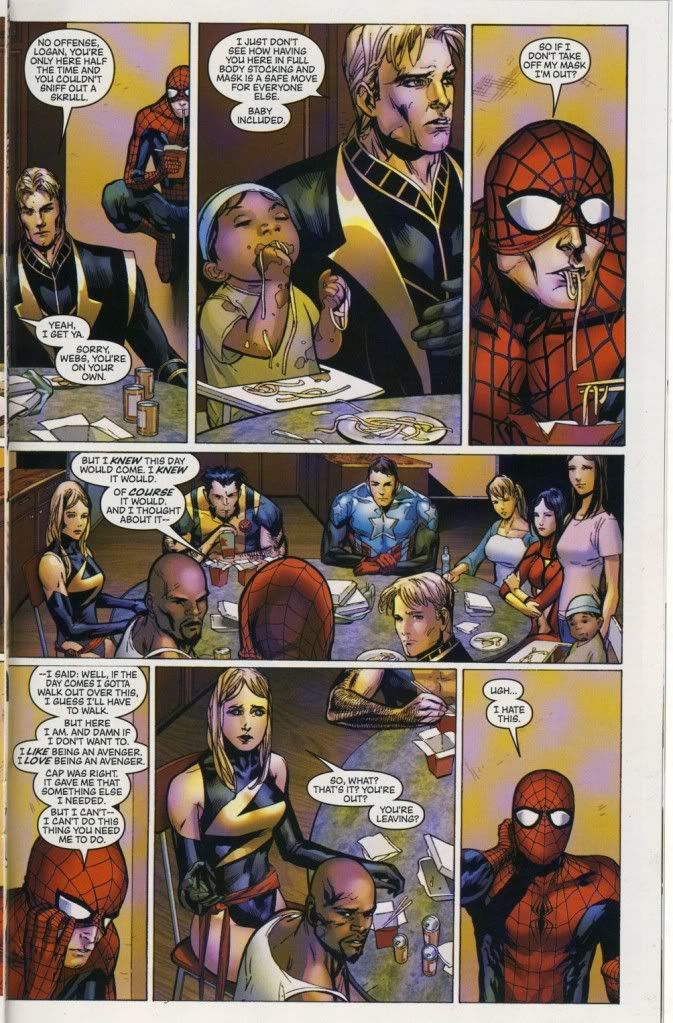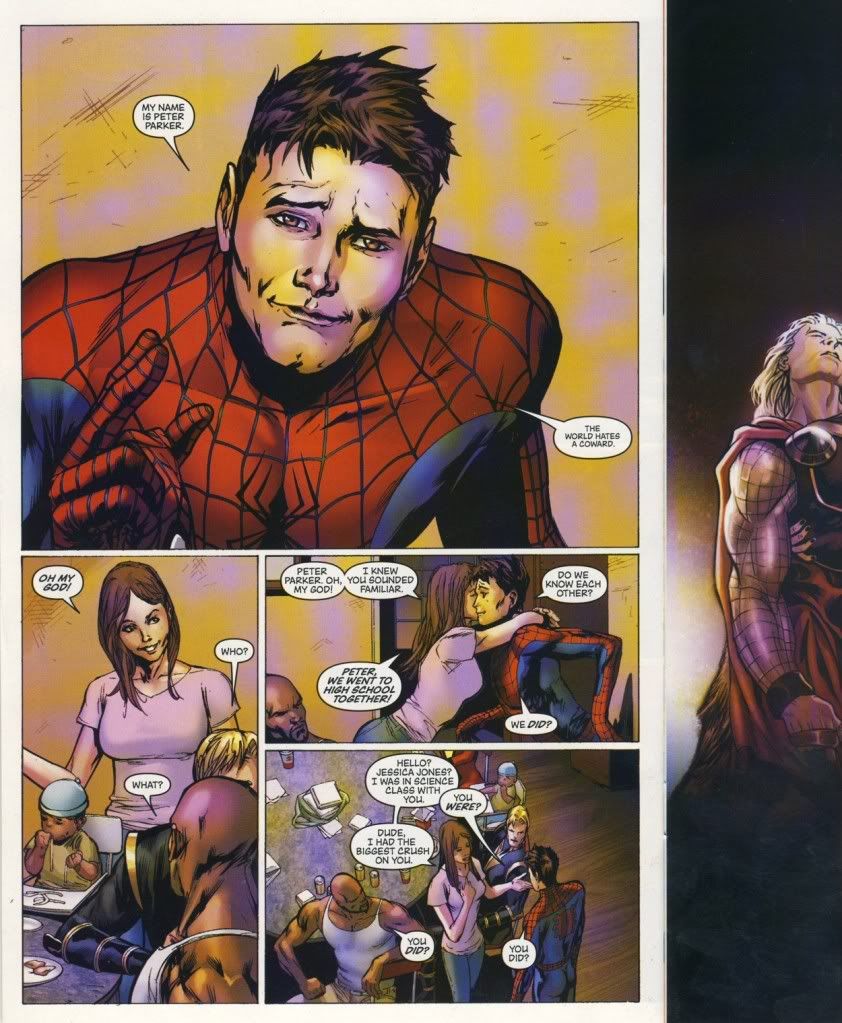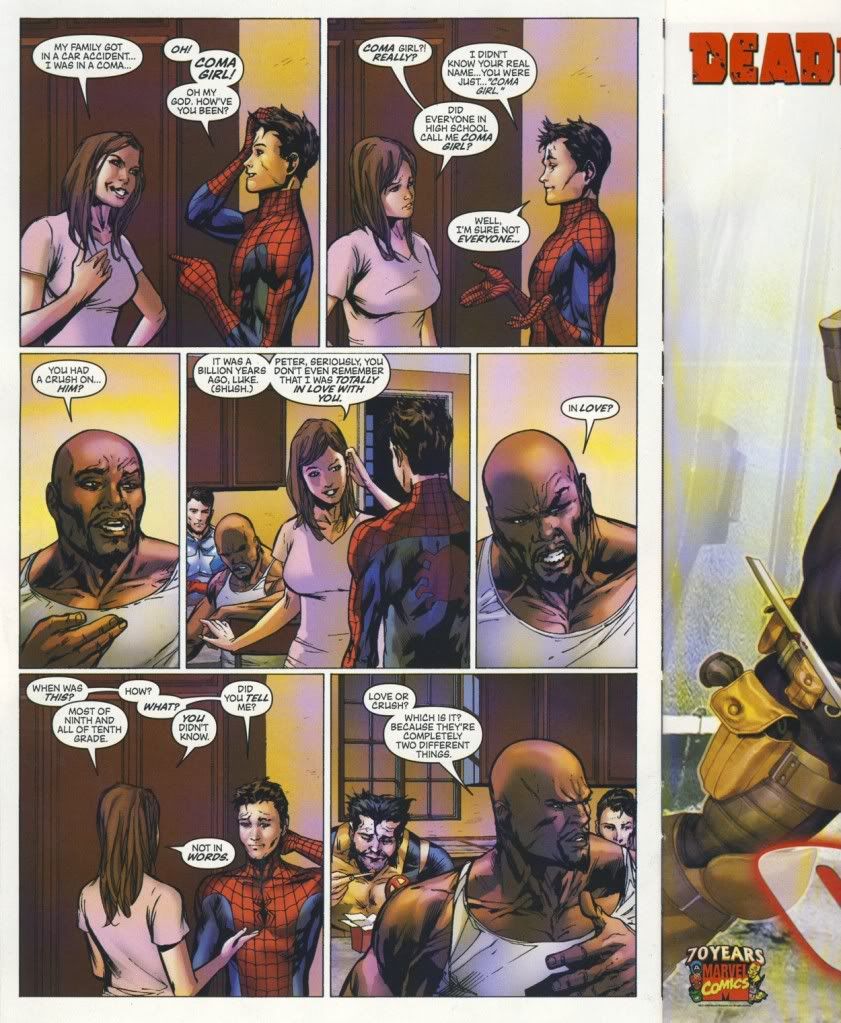 I took out the last scan because I overposted. It had Jessica stalking away mad because Peter didn't remember her.
I edited further to obey the rules. :(
Interesting. My question is why the fuck Bendis didn't bring up JJ's crush pre-BND? Is Bendis planning something? JJ/PP? Probably not but it's an interesting thought.