blake_reitz posting in

scans_daily

Issue 25 of Tales of the TMNT was a big-honking special issue, with a bunch of stories and artwork. I thought I'd post bits from two of my favorites:
This story opens with two rival martial art schools attending a showing of Bruce Lee's Enter The Dragon.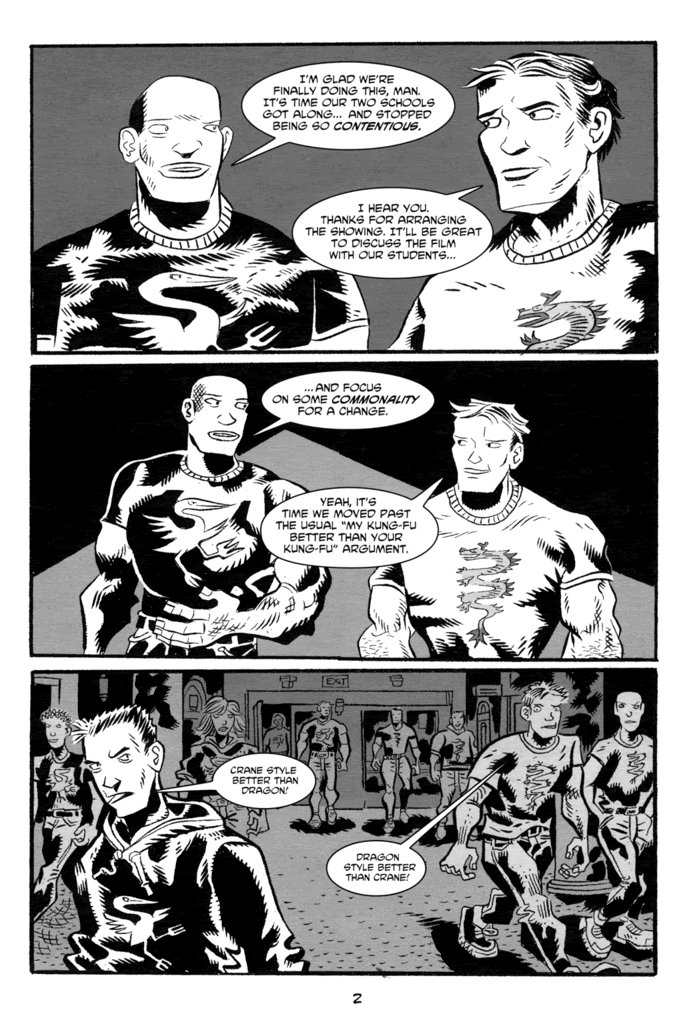 Unbeknownst to them, the TMNT are fighting Foot Ninjas on the rooftops above. Right up until they fall through the glass sunroof.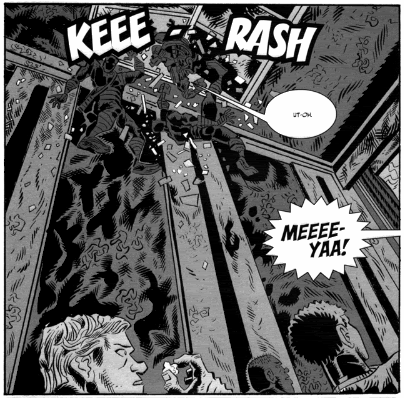 (I'd ask why a movie theater has a sunroof, but it's obviously there so ninjas can smash through it. Or Batman.)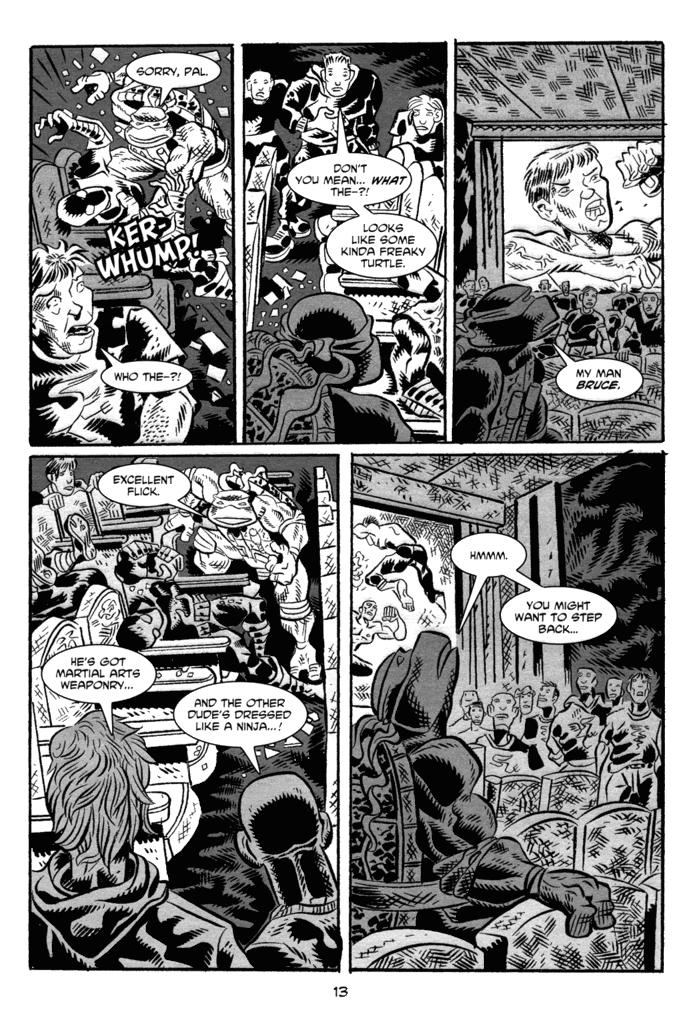 The Turtles
are long time Bruce fans.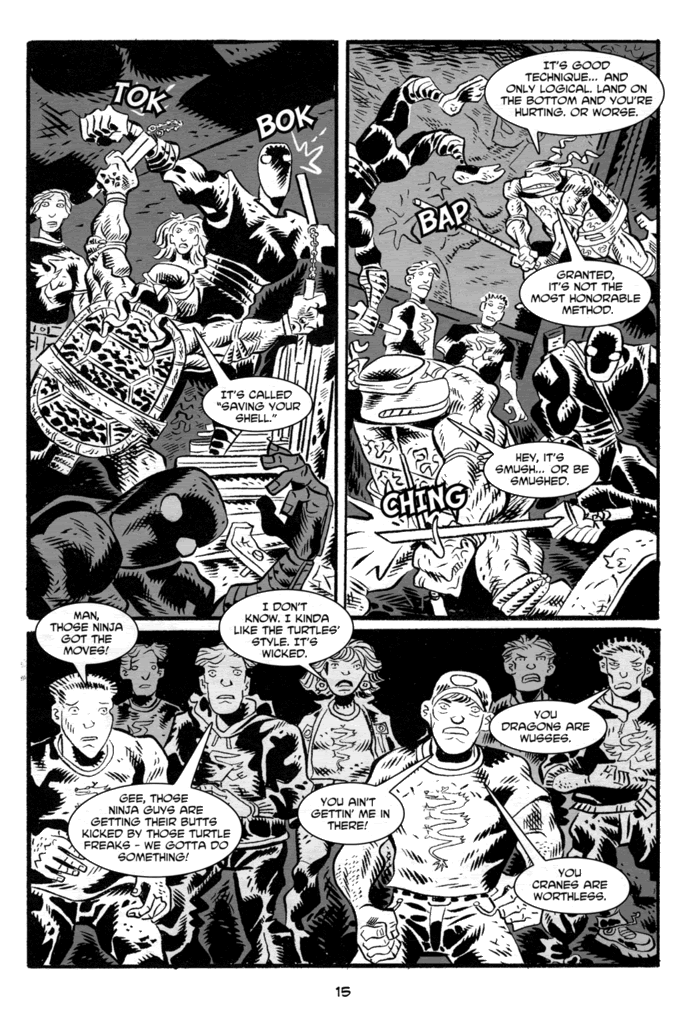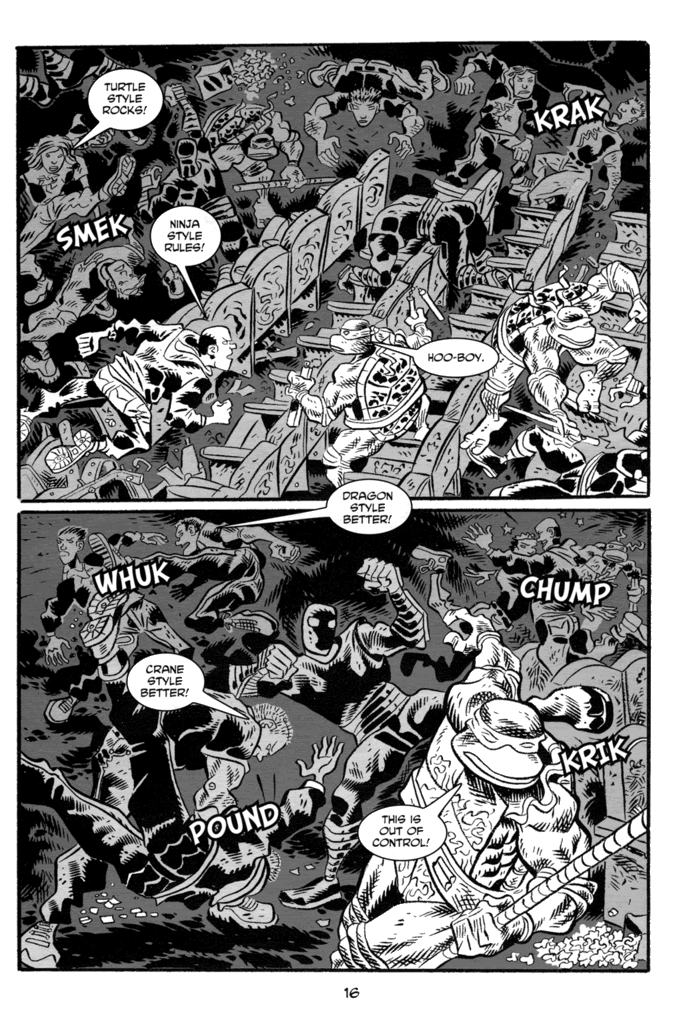 The Police arrive, and it's time for all good ninjas to vanish into the night.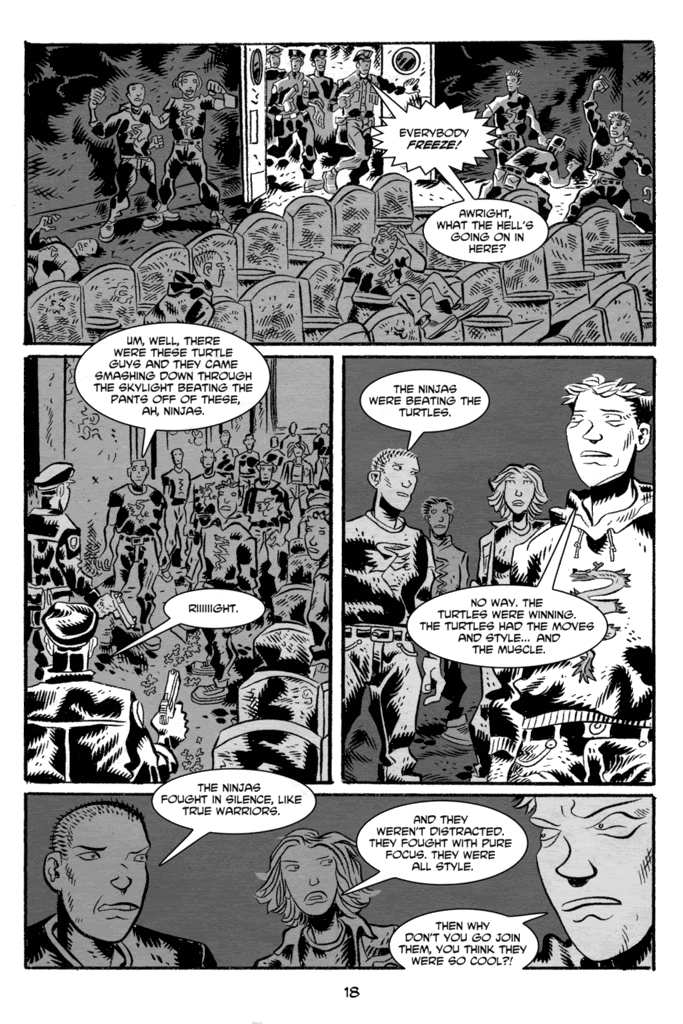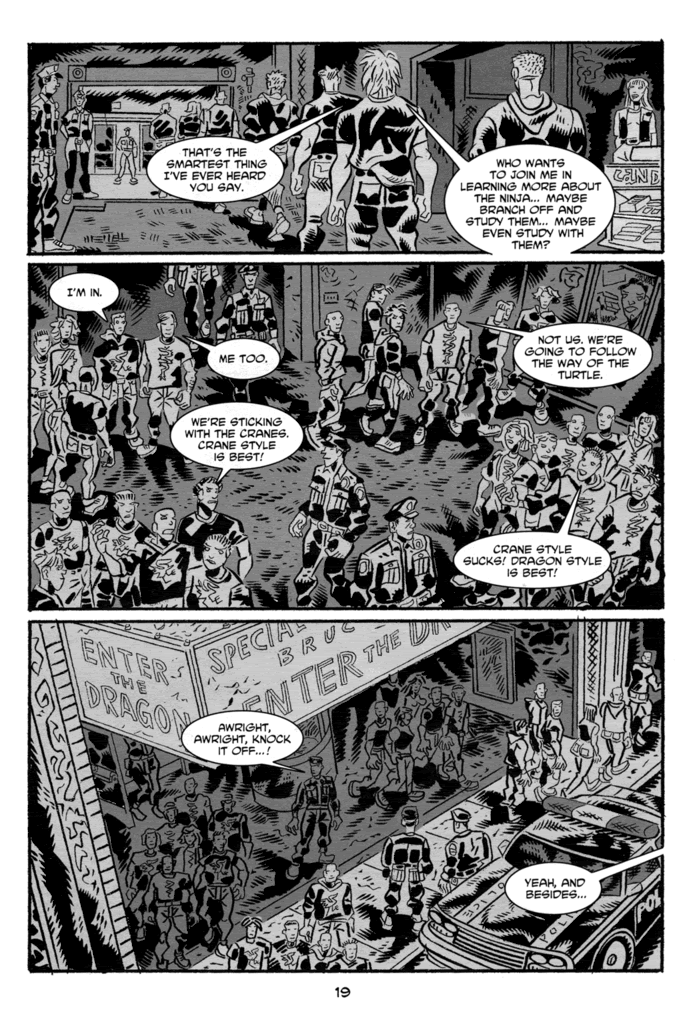 "...Turtle Style is best"
I also mentioned in a
previous post
that I would post the story of how Mikey got into comics and drawing. So, here's 1.5 from the backup in Tales of the TMNT #25, entitled My Hero. The younger "Tweenage" Mutant Ninja Turtles are practicing there calligraphy when...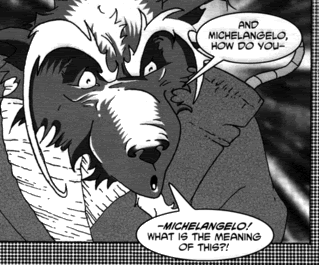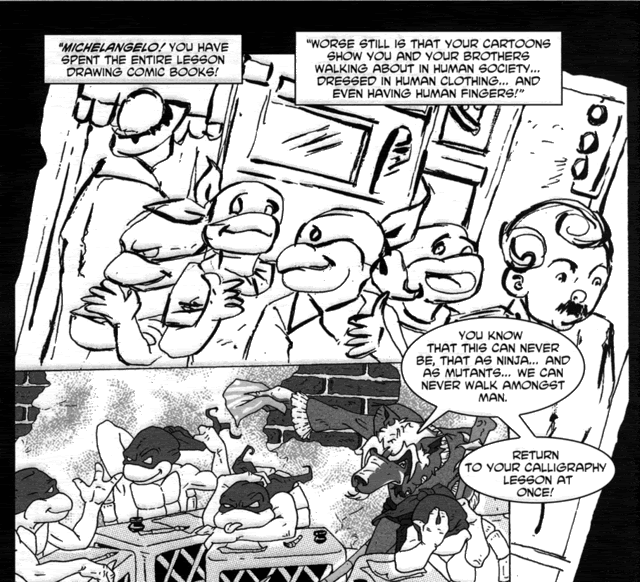 Later that night, Splinter finds more of Mikey's drawing.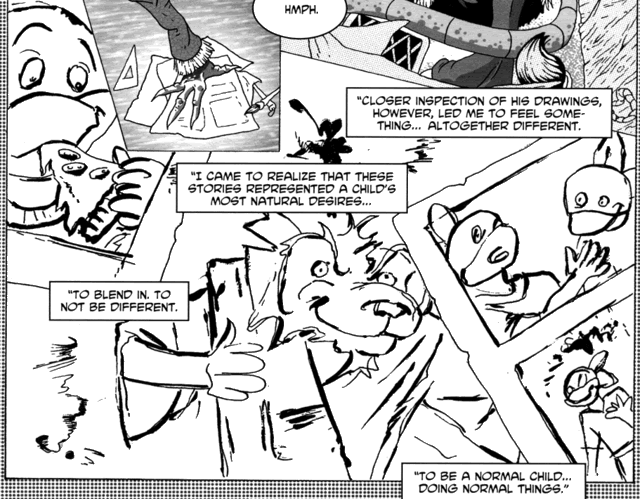 The next morning, Mikey finds a box filled with art supplies. Awwww...
The issue also has several awesome pin-ups, of which I shall post two: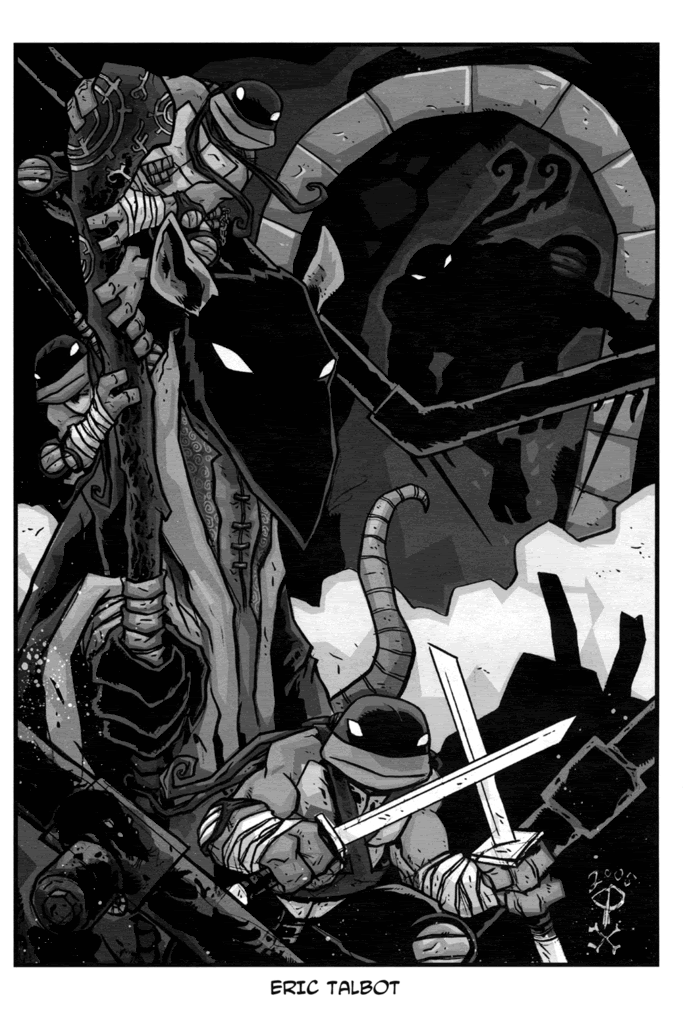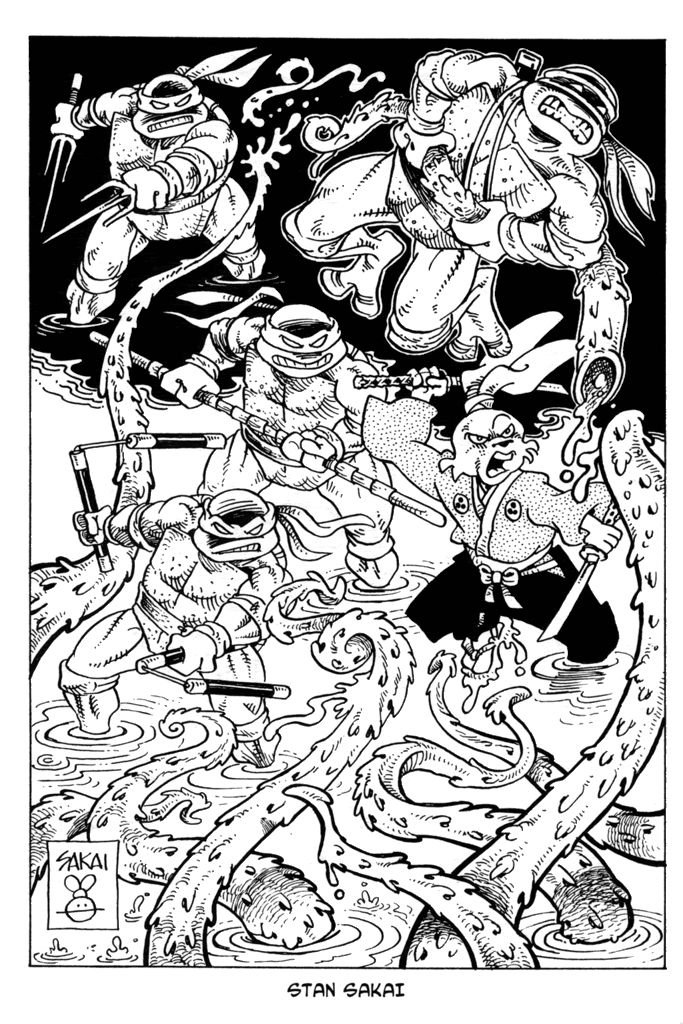 PS: The full, uncut version of Turtles Forever is
available for viewing
on the 4Kids! site. It's still super-fantastic, and actually fixes the tiny nitpicks I had (i.e. April and Casey get some screen time to kick-ass).
PPS: Here's some bonus Art! Here's
Jack Kirby's version of the TMNT
, and some
TMNT art by Rick Veitch
from the Smithsonian.
PPPS: Has anything noticed something up with the Photobucket editor? When I open a picture, it shrinks the image. Weird.