q99 posting in

scans_daily
Hello :) I thought I'd share some of one of my criminally under-exposed favorite comics, Gold Digger, with a spotlight on Brianna Diggers and her arch-mage father, Theo Diggers.
Where we last left our heroes...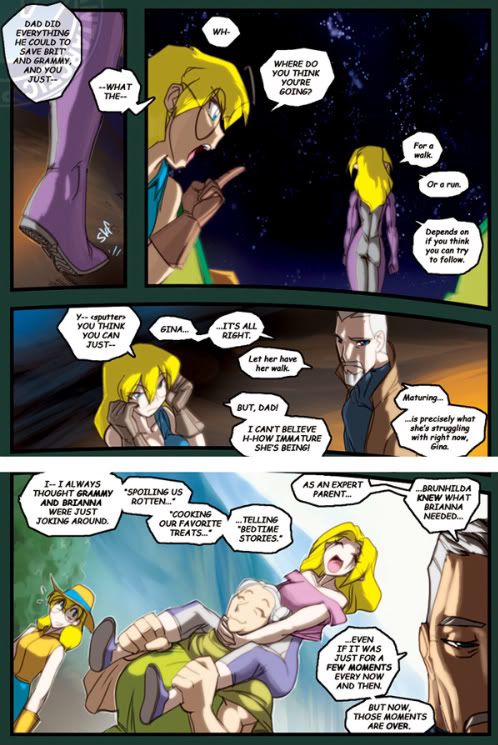 Ok, not so good. Brianna, as a semi-artificial amalgam of her two sisters, lost her surrogate mother in the same incident that ended in the kidnapping of one of said sisters, and Bri's not happy with her dad Theo's role in not-stopping it, and now they're preparing to travel through a vast, ancient, and massively dangerous labyrinth to help get sister Britanny back.
Cut to a few day later, and they're well on their journey. The rest of the crew decides to stop for the night, but Brianna's not interested in waiting longer than she has to and decides to scout ahead.
As she's the power armor user of the group and somewhat superhuman due to half her DNA coming from her werecheetah sister, this is slightly less insanely risky than it sounds, but still hardly a safe idea.
Oh, caught. Looks like that heart-to-heart is unavoidable now.
OH CRAP!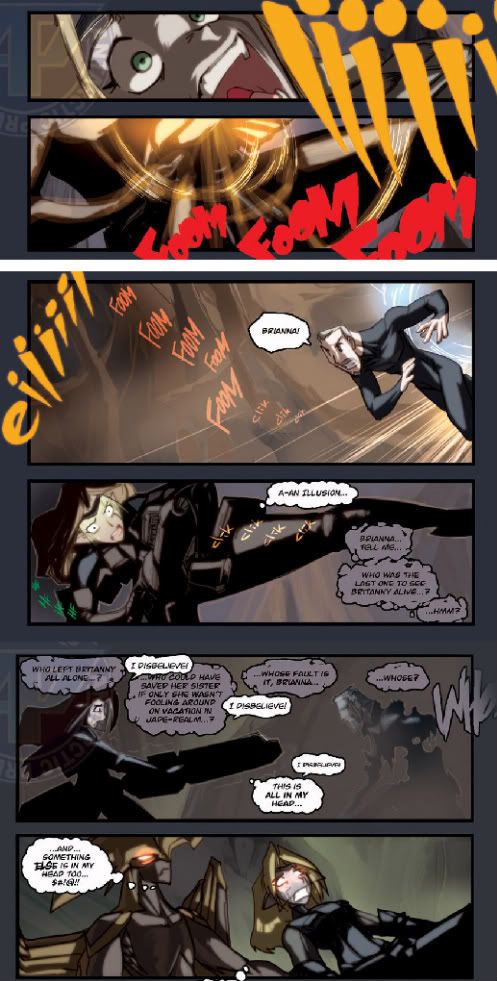 Maybe going solo in the labyrinth clad only in super-advanced power armor and a giant plasma cannon isn't such a good idea after all.
Still, Brianna isn't the type to let an apparation of her dad trying to eat her face and then turning her own guilt back on her in a decaying shot-up form keep her down for long.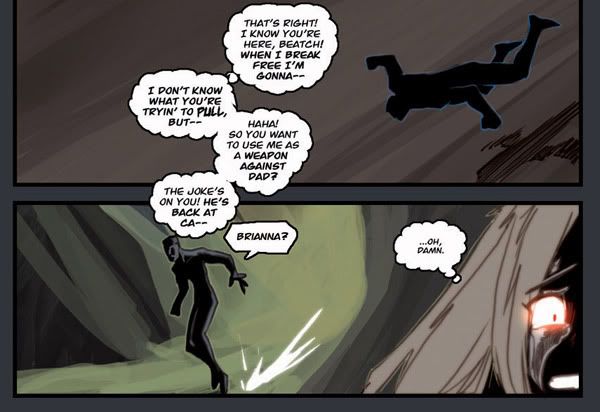 Crap.
Did I mention half-werecheetah?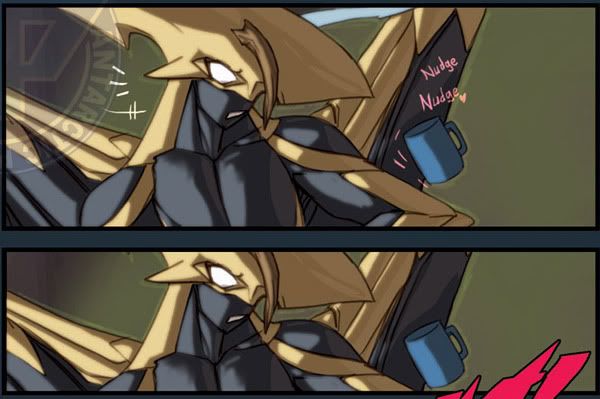 What the cup?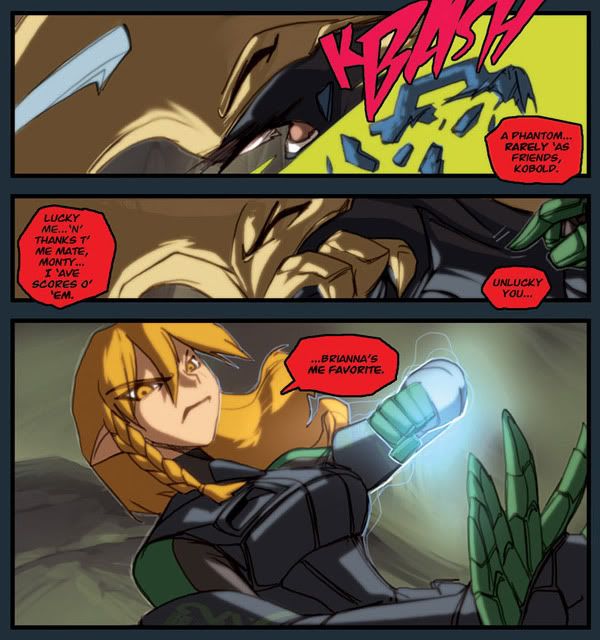 Another member of the party saves the day- Senadra the ghost, via a combination of telekineticing her beer cup and possessing Brianna takes the psi-kobold master out. You're not always as alone as you think.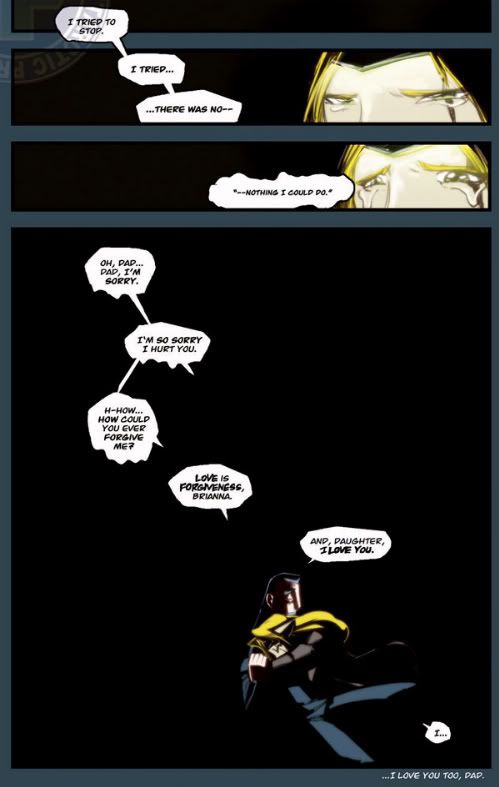 And thus concludes the issue.
There's a lot of other cool stuff going on with the other characters, but Brianna and Theo's story used most of the page limit.
(1 page from issue 86 and about 6 1/2 pages from 90, 24 page issues)