jlroberson posting in

scans_daily
Merry Christmas to all. And in keeping with the nature of the day, I post something from a comic about someone who regularly tells demons to fuck themselves.
I started reading HELLBLAZER again for the first time since Warren Ellis abruptly left. I'm afraid that, as good as Azzarello may be(though I've never really warmed to his work), this book should not be written by an American. So I just forgot about it. But I love Pete Milligan, so now I'm catching up at Christmas with a stack. (I discovered DOOM PATROL way back when much the same way)
And as a SHADE fan, I was struck by this, almost a throwaway moment tucked inside a bigger story(and my, Simon Bisley has improved). Y'all recognize these two?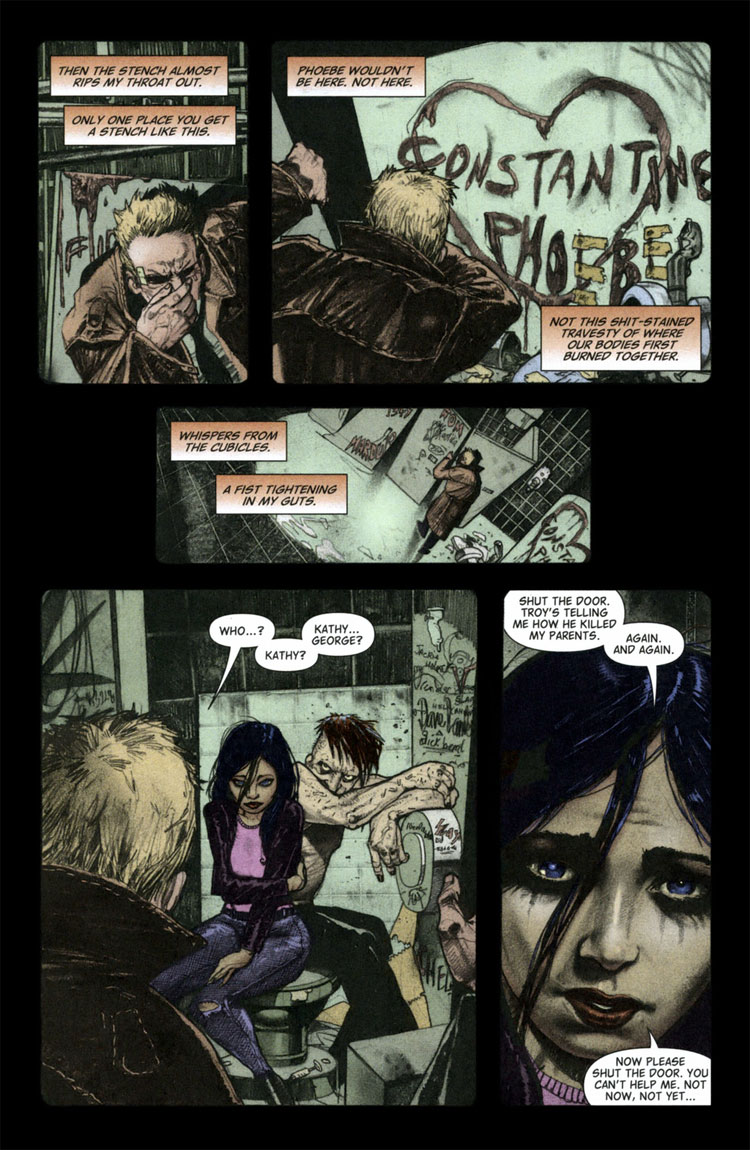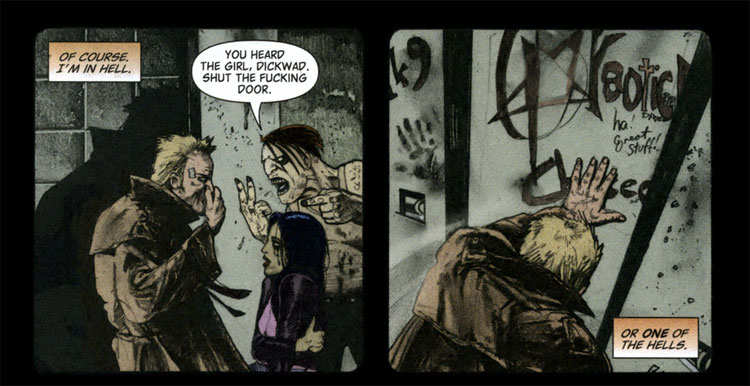 (Am I wrong that Hell as an awful public restroom couldn't be a more English way to envision it?)
Troy fucking Grenzer and, by name, Kathy George from SHADE. (Was she dead or alive in the end by the conclusion of the series? I was never sure, but you never were in that comic)
Knowing Milligan, this is not a throwaway, but probably a setup for something he intends later. Which is promising. Between this and the upcoming return of Crazy Jane to DOOM PATROL, looks like some of my favorite characters are returning, so, cool.
For those scratching their heads as to how JC knows her: there was a three-issue crossover between SHADE and HELLBLAZER way back when; they met. Also, anyone who says, "Oh great, he's going all grimdark," firstly, this is HELLBLAZER, and secondly, this is actually a pretty typical situation for poor Kathy. She virtually spent all of SHADE in this one.