jlroberson posting in

scans_daily
Originally from
Zero Zero,
long out of print and uncollected, and the first or second Columbia I ever saw. Technically quite brilliant, aside from its power as a story. Check out in particular the zombies atop the porch in the last pages. And realize this was all done without computers, painted.(I've seen a few of the originals)
And make of this what you will: Columbia says that, in a sense, this and most of his work is autobiographical.
And for some more hard-core weirdness, he just came out with the
"Pim & Francie"
book. Which I highly, strongly, slobberingly recommend. It's one of the more remarkable and advanced uses of comics structure(and art structure) pushed to past its limits that I've seen in decades. It LOOKS like a sketchbook, or an "artist's book" as some books like this have been called, and then, over time, its true structure hits you. (Put it this way--it uses the look of being unfinished in the same way Radiohead used low-fi recording and dated electronics in KID A) I honestly think it will one day be thought of as a masterpiece. It reminds me a bit of Ernst's UN SEMAINE DE BONTE. (which was all made with collage, even)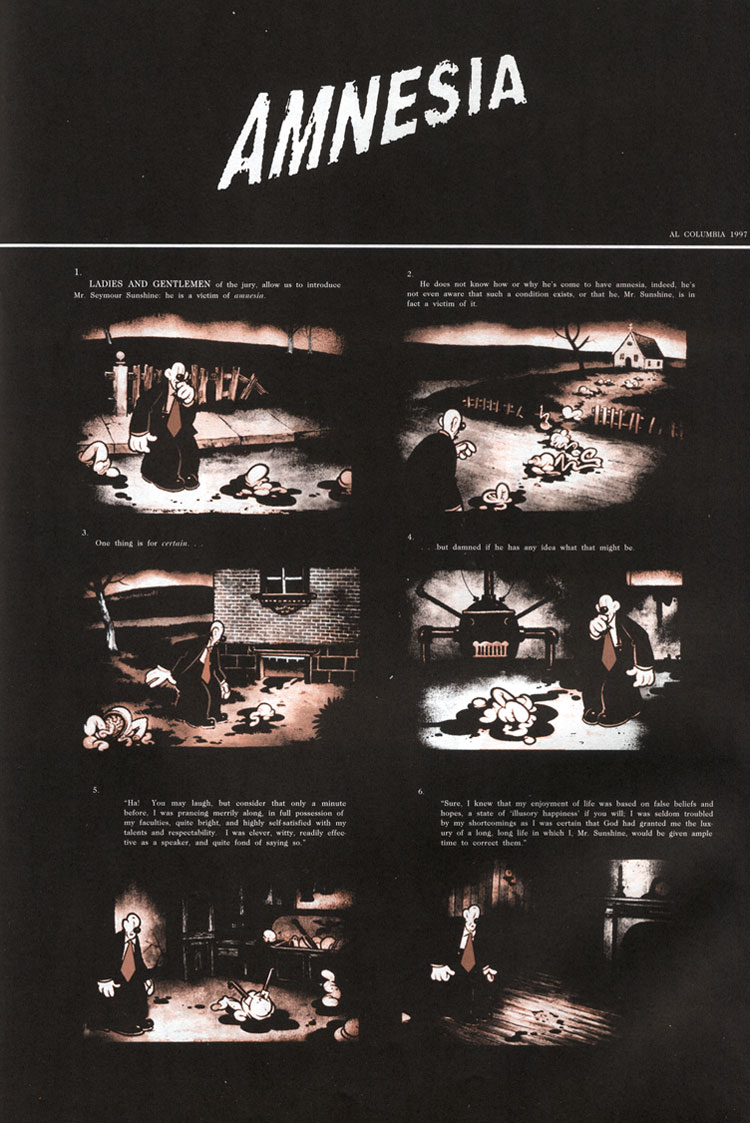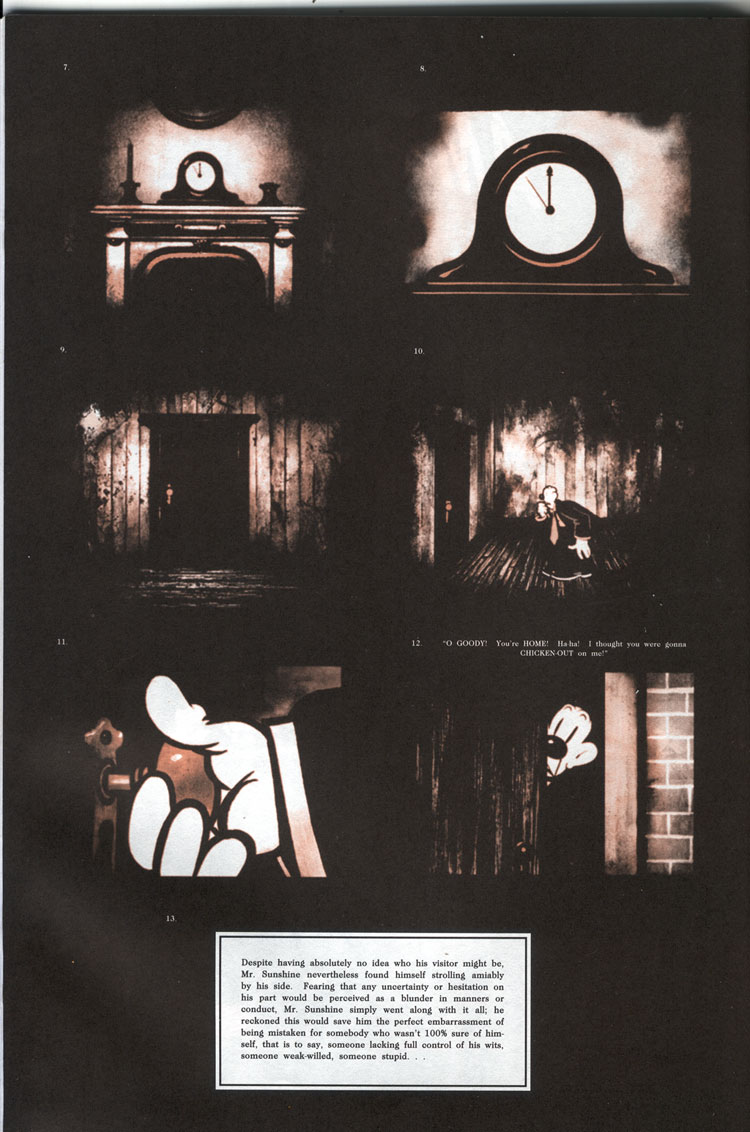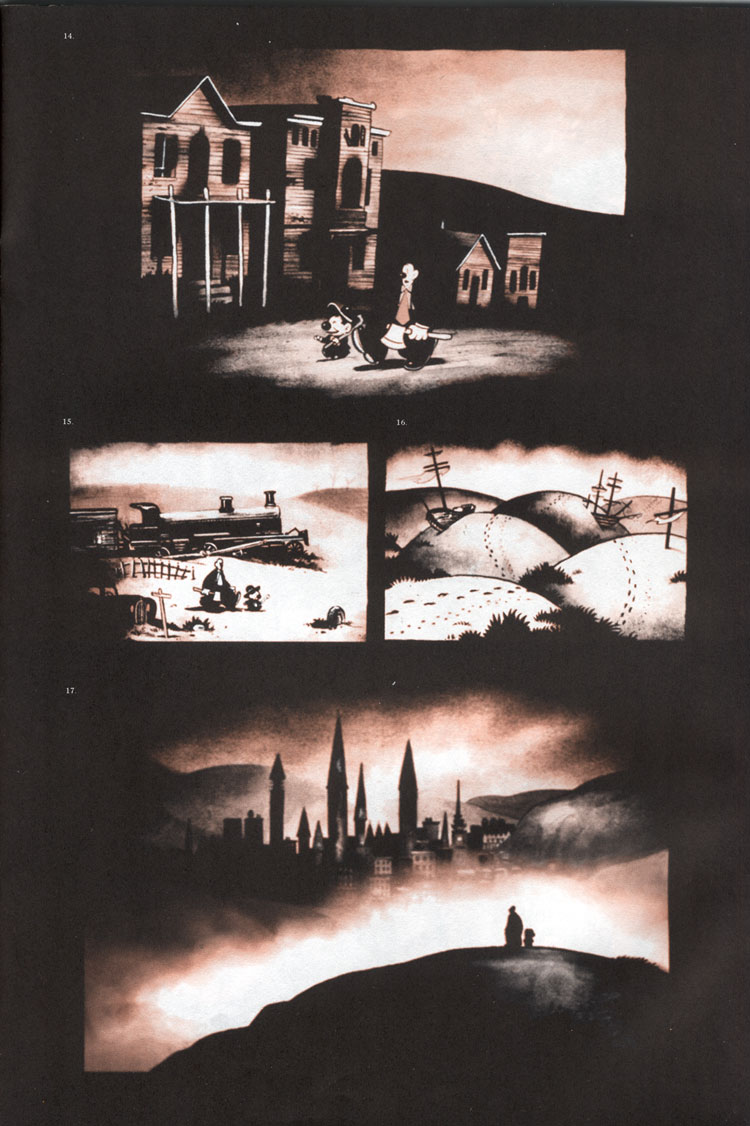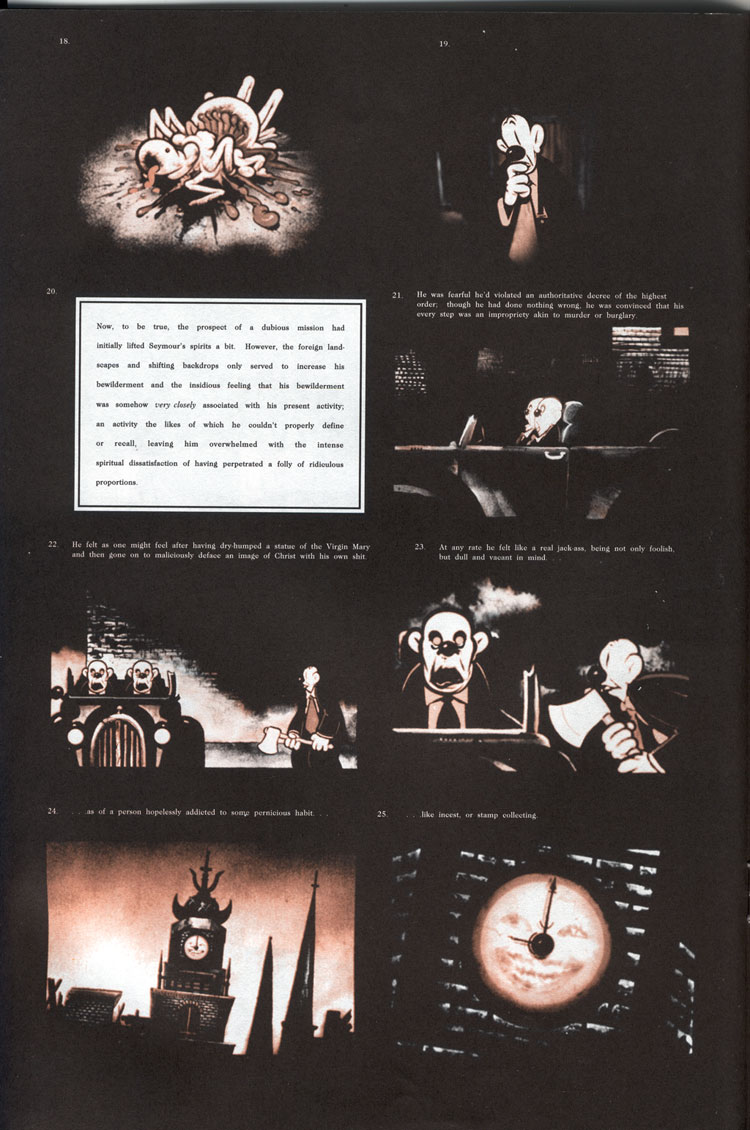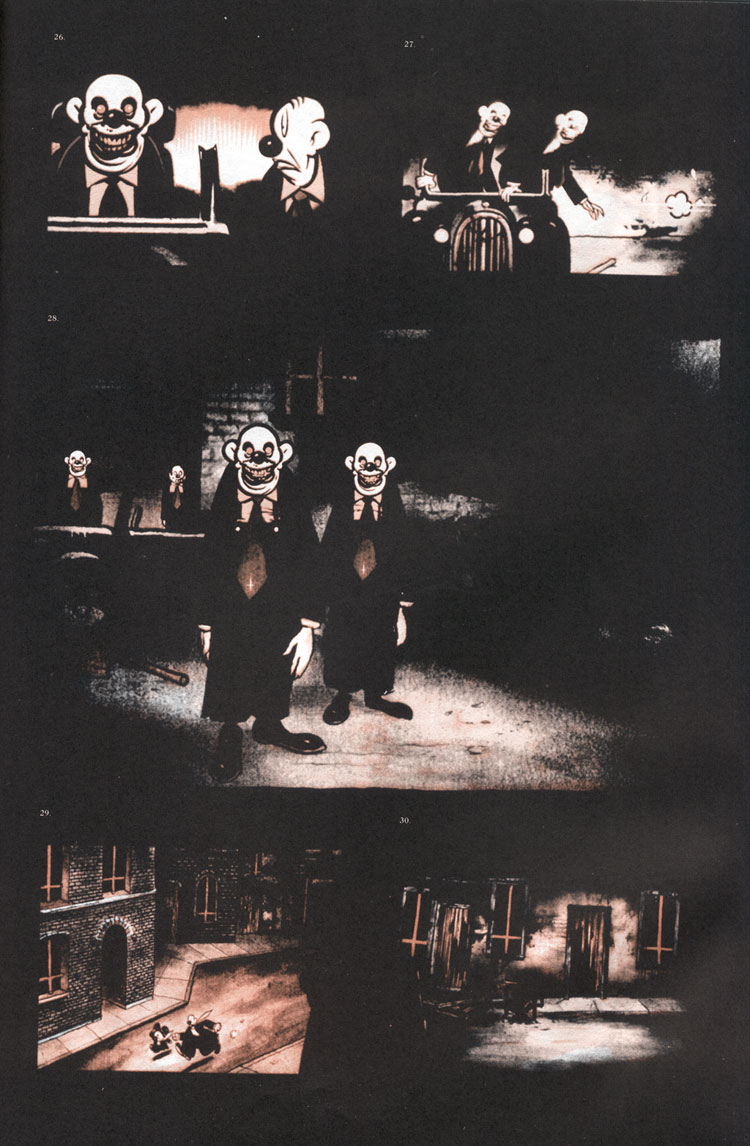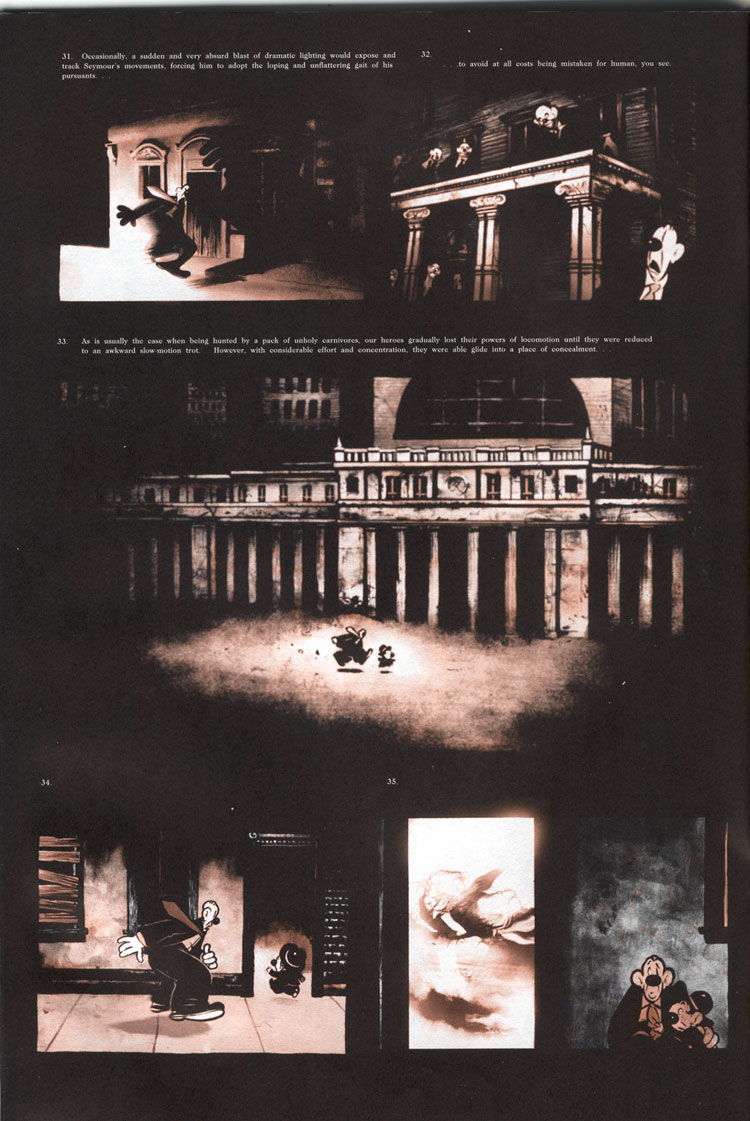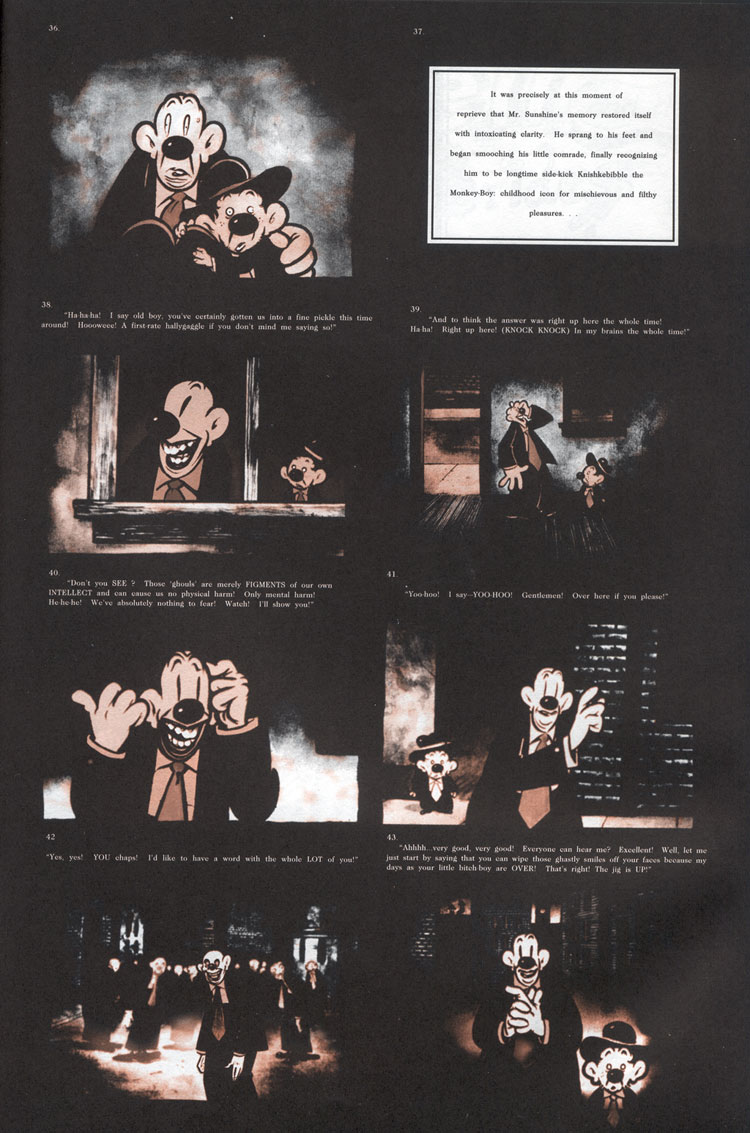 I haven't the conclusion, I'm afraid. But basically, they close in inexorably upon him as he confidently explains to them their new, inferior status to him, and the rewards he'll grant them should they follow him. He's cheerful to the last.
(c)1999 Al Columbia.
By the way, if I may gripe slightly, this won't let me give ANY tags, including ones already established. Are we now not allowed to do the tags ourselves? And if not, who does? Anyway, if someone does, these are what I would have added: creator: al columbia, char: seymour sunshine, genre: horror, and publisher: fantagraphics