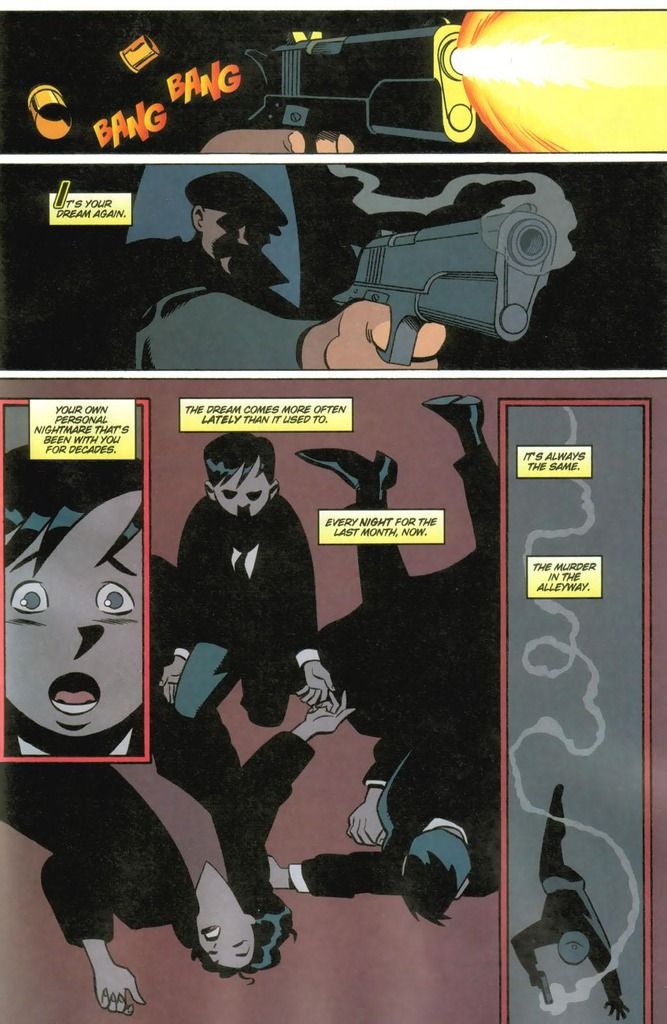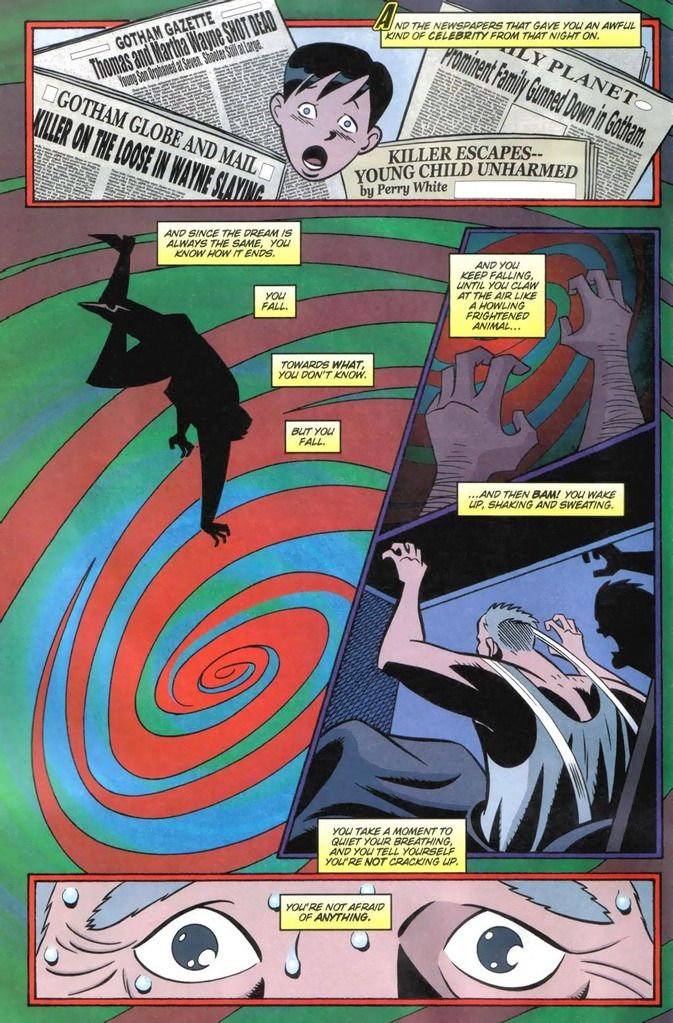 "You're too cool...You're the iceman...
...You're
Joe Chill.
"
***
The guy being interviewed in the next couple panels is GCPD Detective Giella, who'd managed to take down Killer Croc...after Croc had just beaten the living
shit
out of Batman.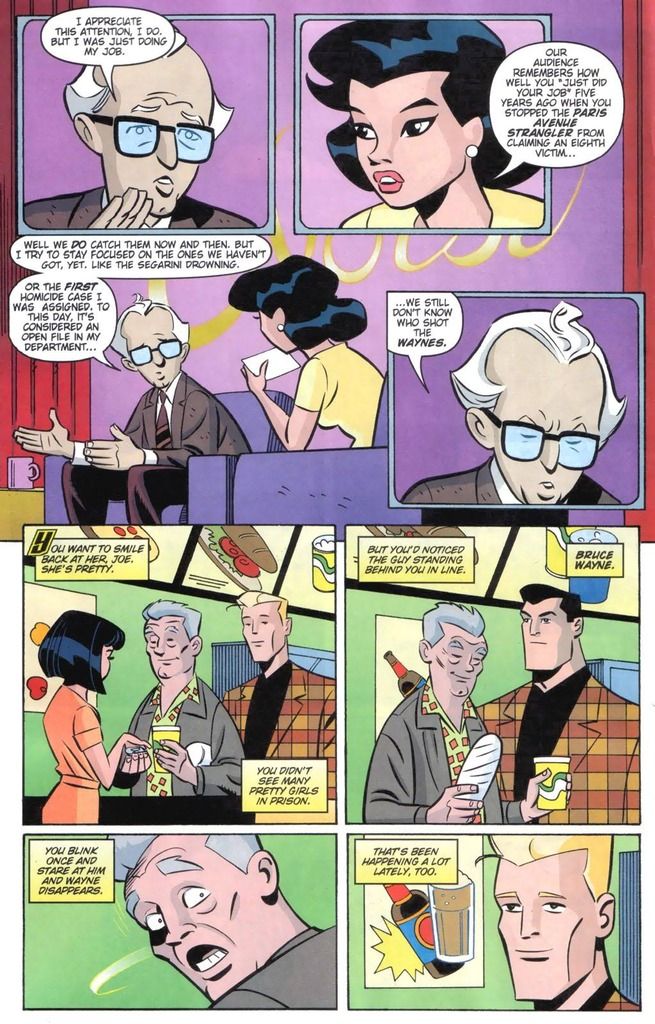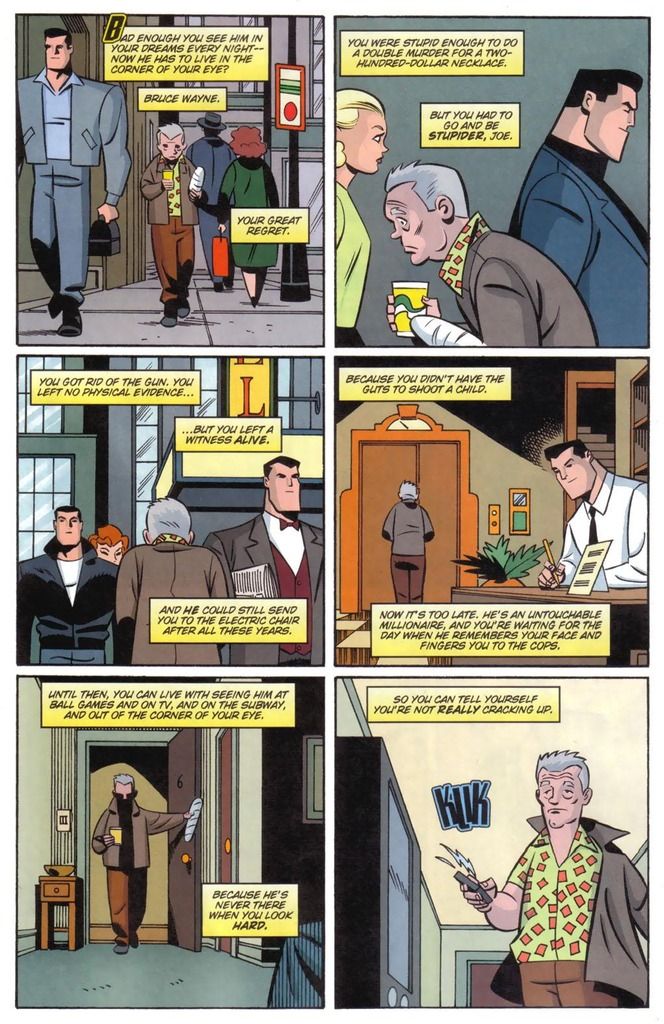 Joe turns on the TV, catches the end of the interview while flipping through channels, and discovers that he left a button at the scene of the Wayne murders.
Thoroughly rattled, Joe goes to murder Detective Giella and recover the missing evidence. (Not the smartest move, but he
is
cracking up.) Batman, despite not having gotten over his injuries (this is only a night or two after the Croc-Bat brawl), is keeping an eye on Detective Giella in case Croc's holding a grudge.
Unsurprisingly, when a guy with a gun sneaks into the detective's apartment, Batman crashes in through the window to stop him. There's a tussle, and Chill's getting the upper hand...
...until he pries Batman's mask off.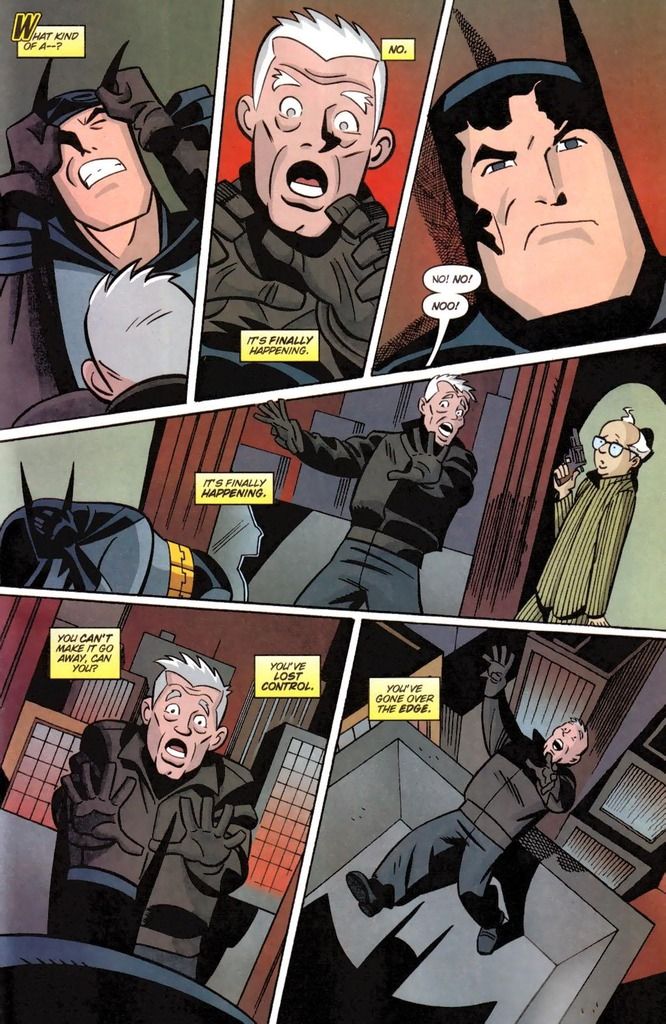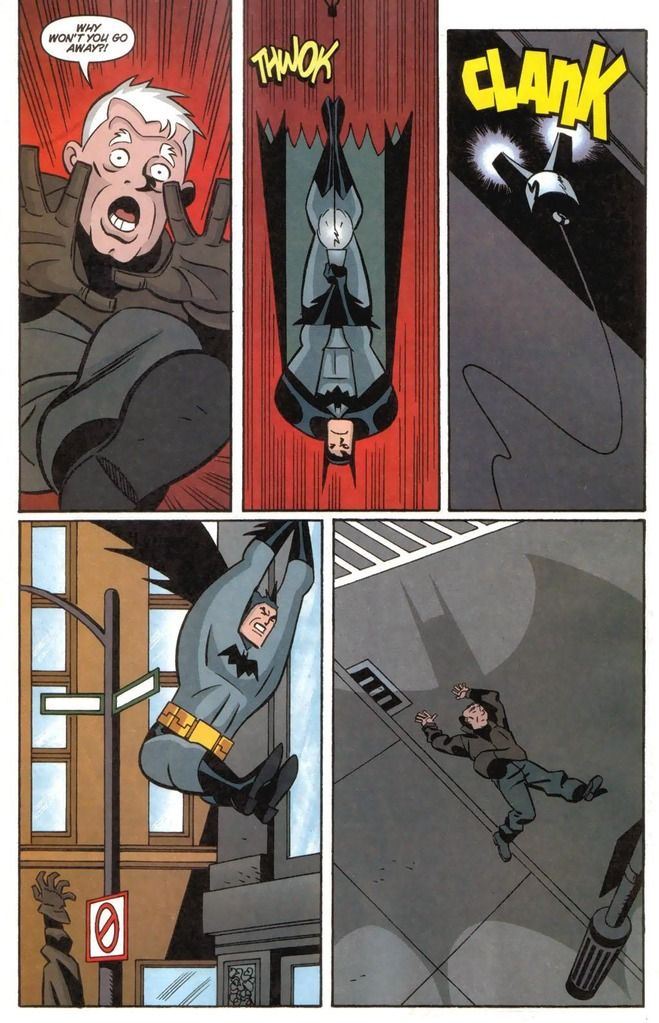 7 pages out of 21, from Batman Adventures 17.
Tags (if we're still in lockdown): char:joe chill, char: batman/bruce wayne, creator: ty templeton, creator: rick burchett, title: batman adventures, setting: dcau
---