espanolbot posting in

scans_daily
FOX news in all their Bond villainish* fashion, have gotten a hold of the story, and since their manipulation of their audience depends on them putting up their front and exaggerating how their pet political movement is doing, they naturally set upon Brubaker, a writer with more talent and wit than their entire shoddy organisation put together.
Yeah, if you're really the "Most Trusted News Team in America", why did you cut away from Obama's speech at the COP conference because he was contradicting what your message was when all the other networks stuck with it all the way through.
http://robot6.comicbookresources.com/2010/02/quesada-responds-as-captain-americas-tea-party-controversy-gains-steam/
Nextwave for legality,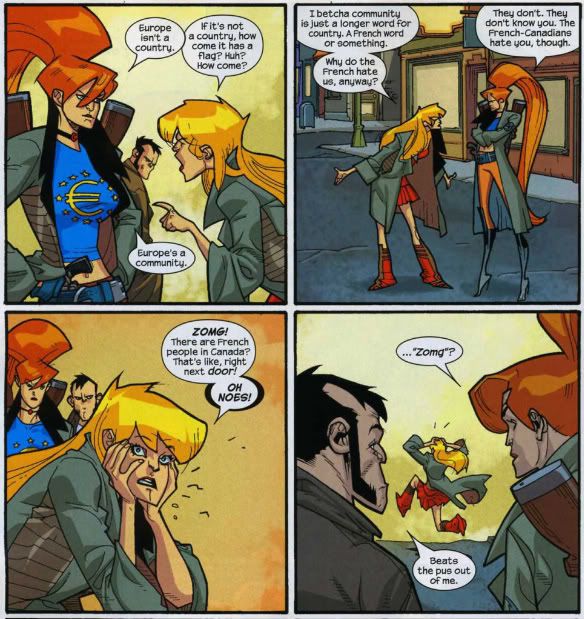 Heh, it's funny because Sarah Palin, SAVIOUR OF AMERICA!!!, didn't know that Africa wasn't a country either. Well, that and the several dozen things about her, like her writing notes on her hand during speeches like she was Homer Simpson or something.
*Specifically Elliot Carver, the villain of Tomorrow Never Dies
title: captain america
creator: ed brubaker
creator: warren ellis
title: nextwave