proteus_lives posting in

scans_daily
Greetings True Believers! I want to present some of my favorite pages from the Captain America graphic novel, Red, White & Blue. I really like this book. The contributions from various writers and artists really capture Steve. I hope you enjoy and be forewarned, there is a lot of woobie ahead.
Bonus Cap-Points if you know where this preview image is from! ;)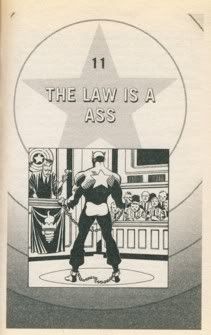 Suggested Tags: char: captain america/steve rogers, char: falcon/sam wilson, char: captain america/bucky barnes, group: avengers, title: captain america, publisher: marvel comics, theme: woobie, creator: bruce timm, creator: darko macan, creator: mark waid, creator: mike huddleston, creator: bill sienkiewicz, creator: brian david-marshall, creator: igor kordey, creator: evan dorkin, creator: kevin maguire
Cap is fighting a Nazi werewolf during WII.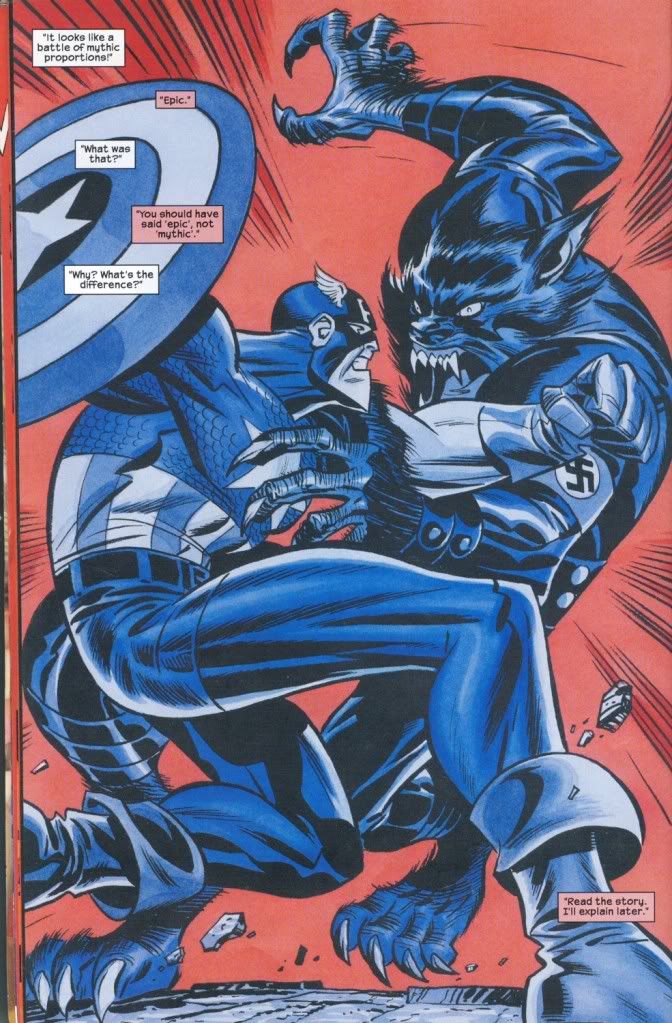 Cap and a army unit are advancing through the German countryside when a German farmer says his daughter is trapped inside a local castle. Cap goes looking for her but the lord of the castle is a Nazi agent/werewolf. They fight but Cap hears the girl trapped inside the castle's well.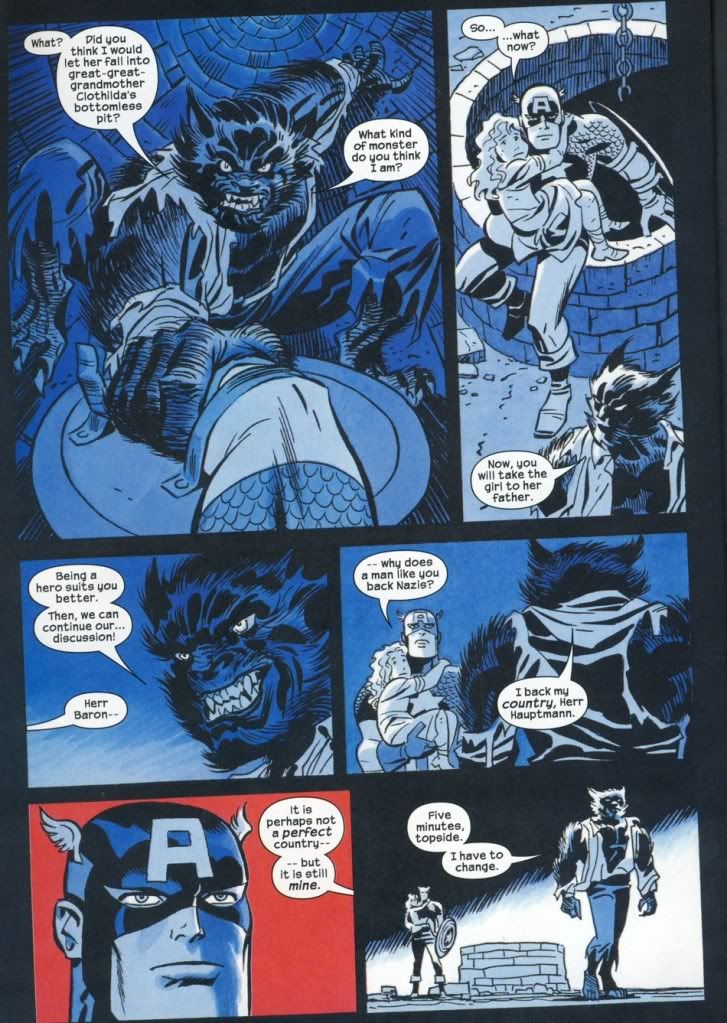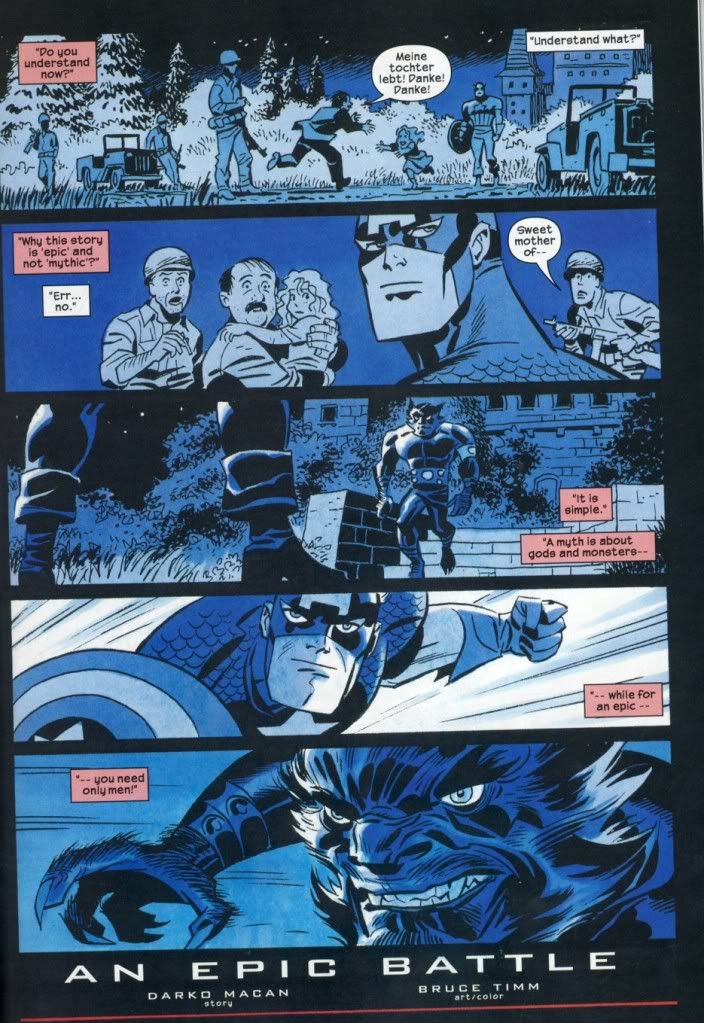 Now I want a Captain America: TAS.
This one is my favorite. It's about Cap and Bucky and sleeping in the ice.
Cap dreams of him and Bucky fighting evil after the war and seeing the years go by. With him getting older and Bucky becoming an adult. The future is a what a man who grow up reading pulp fiction might imagine it to be. Flying cars, cities on the moon. At the bottom of each page is a panel showing the ice forming around Steve.
Steve is an old man dying in the hospital with Bucky by his side.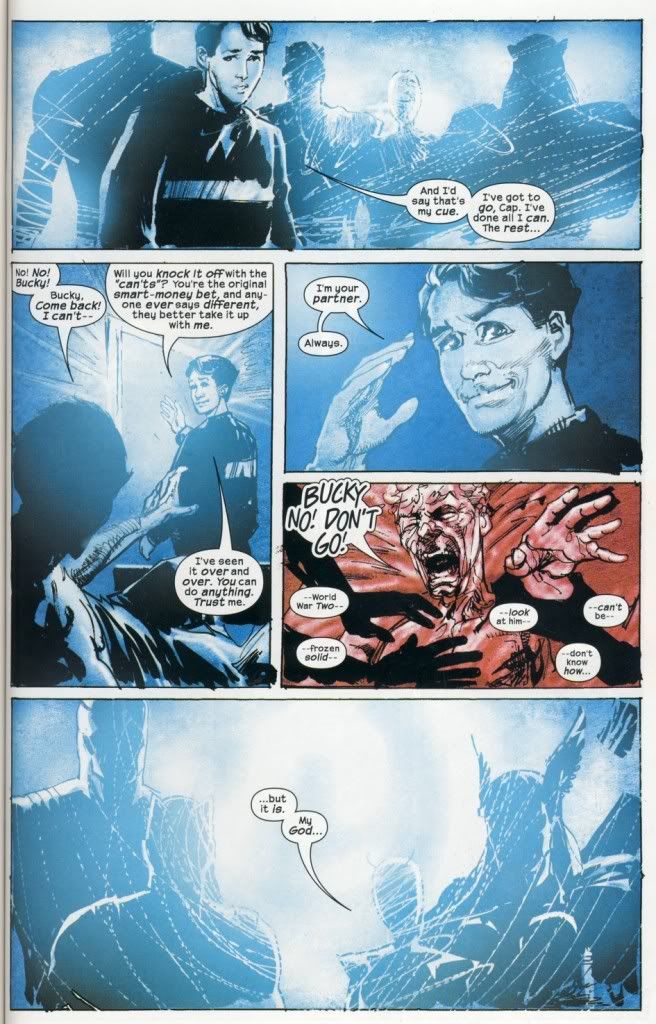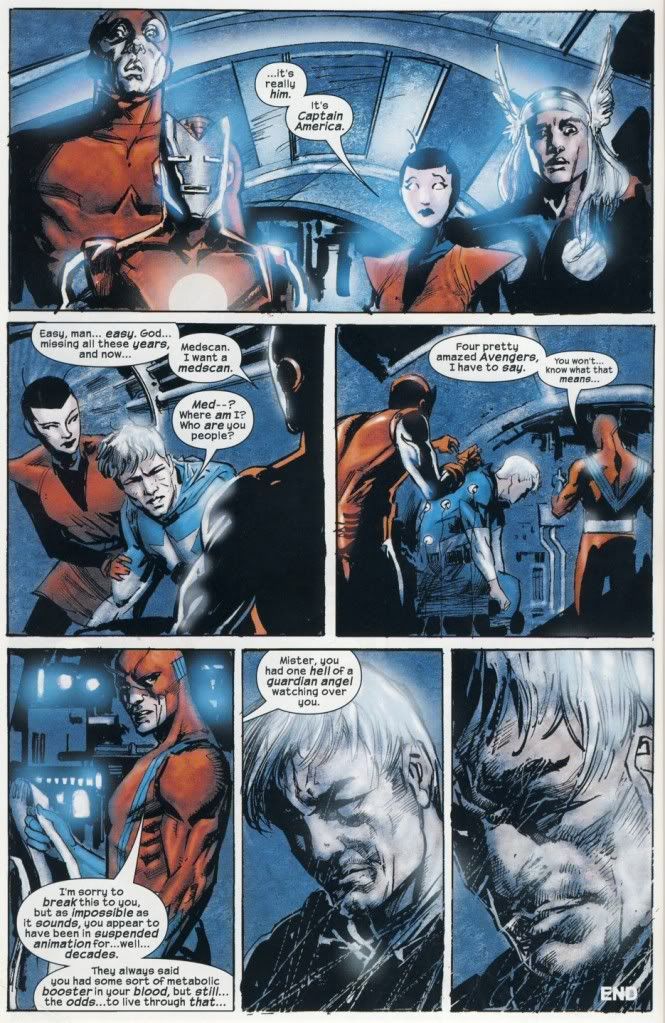 Man, those pages give me chills each time. They are the perfect pages about Cap and Bucky.
Now a Cap-death story. Cap is warned about a nuclear bomb in New Jersey. A cult of old Nazi scientists have decided to take revenge on America.
They're all dressed like the Red Skull.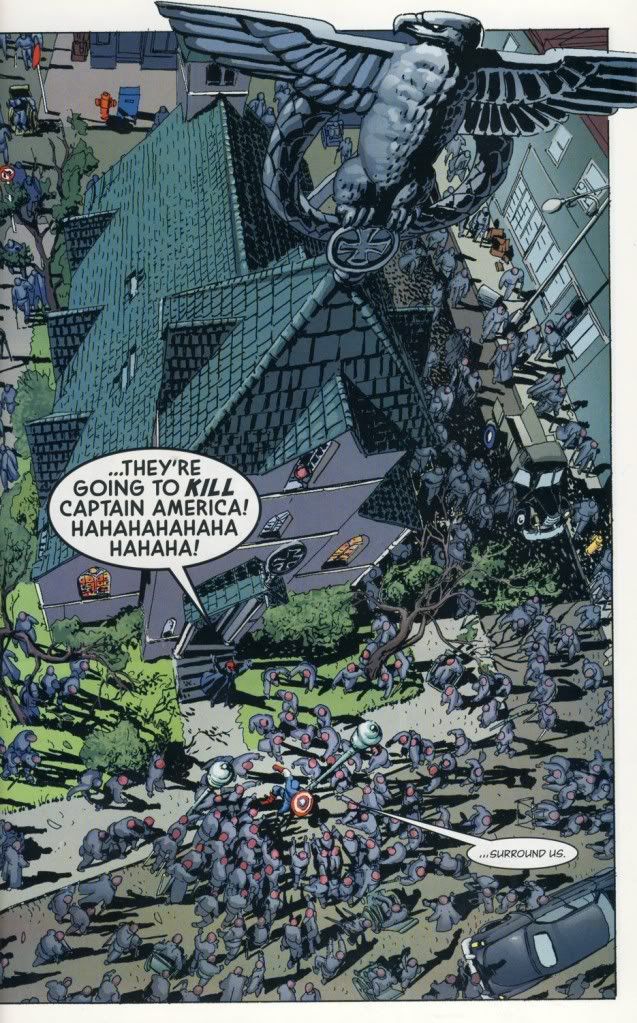 Cap is captured and tied to an Iron Eagle while the head-skull monologues.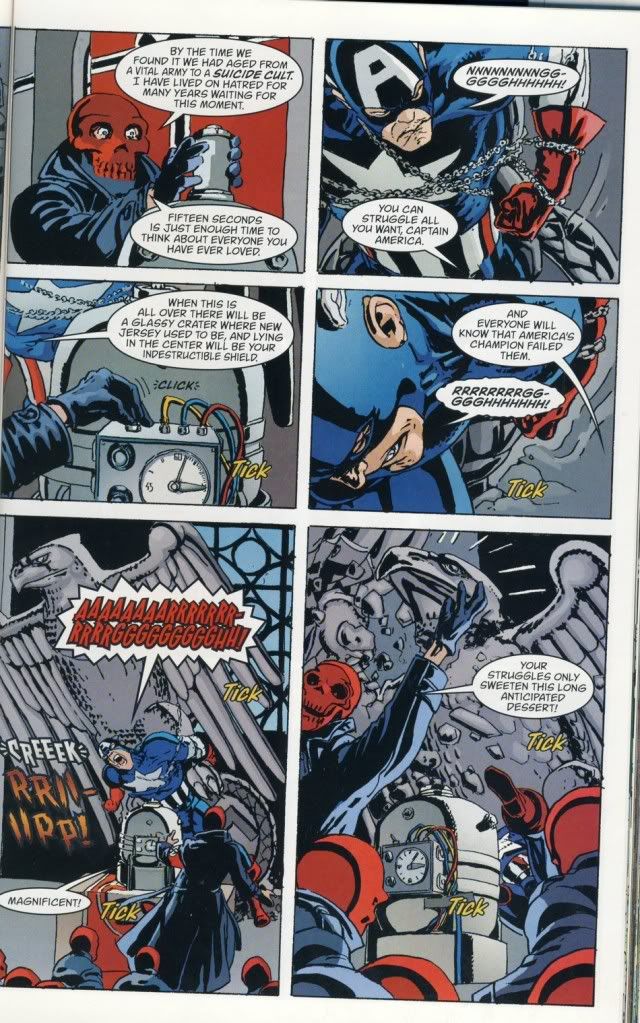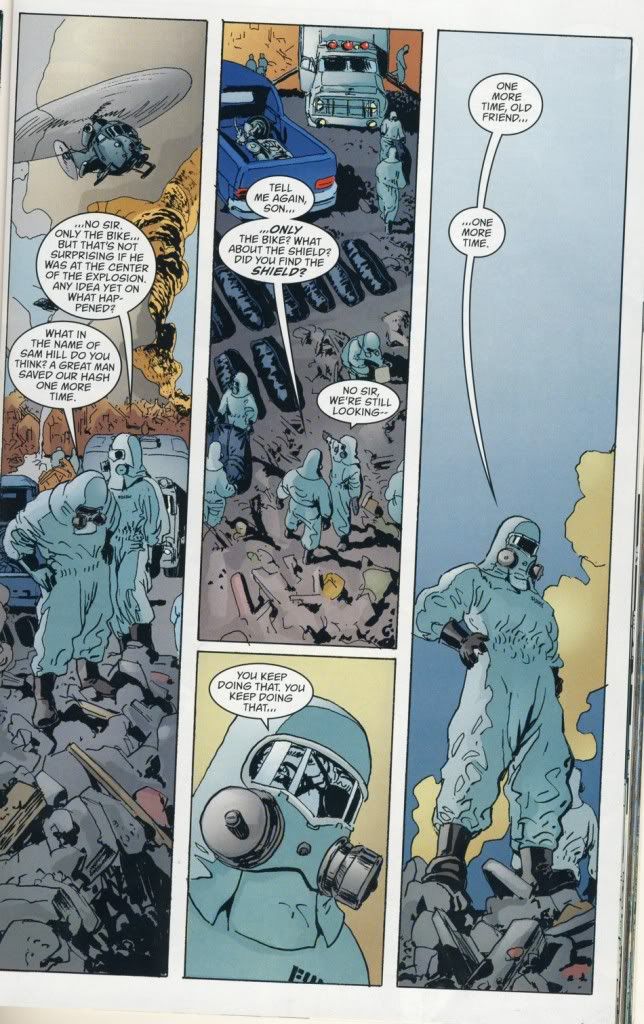 The nations learns of Cap's death and mourns. Here are his friends and enemies reactions alike.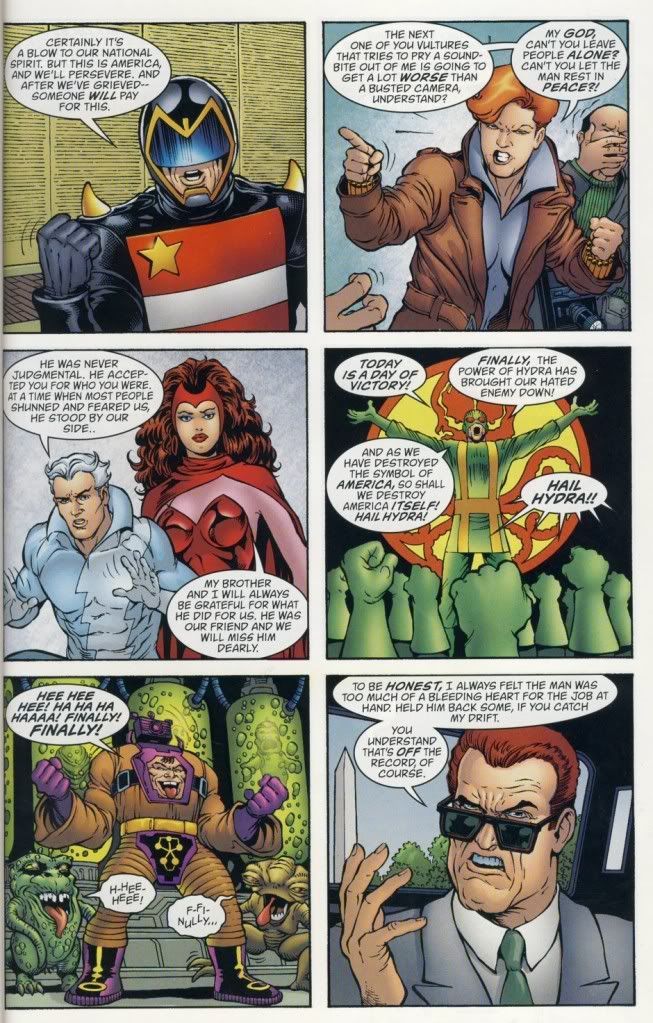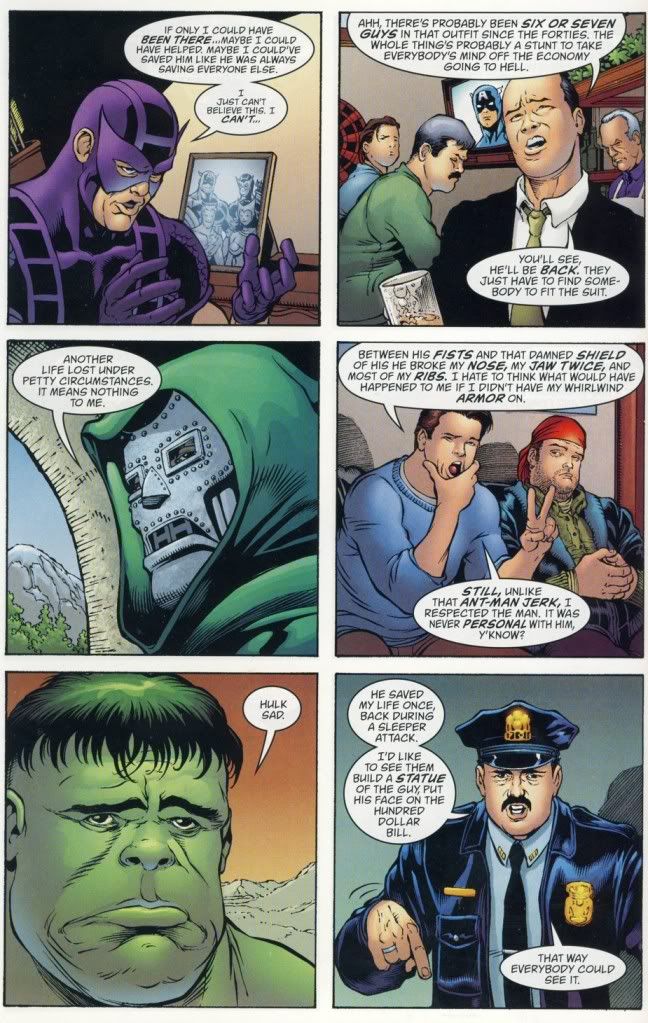 Loved those. I like Jarvis and Batroc the best.
Sam speaks at Cap's funeral.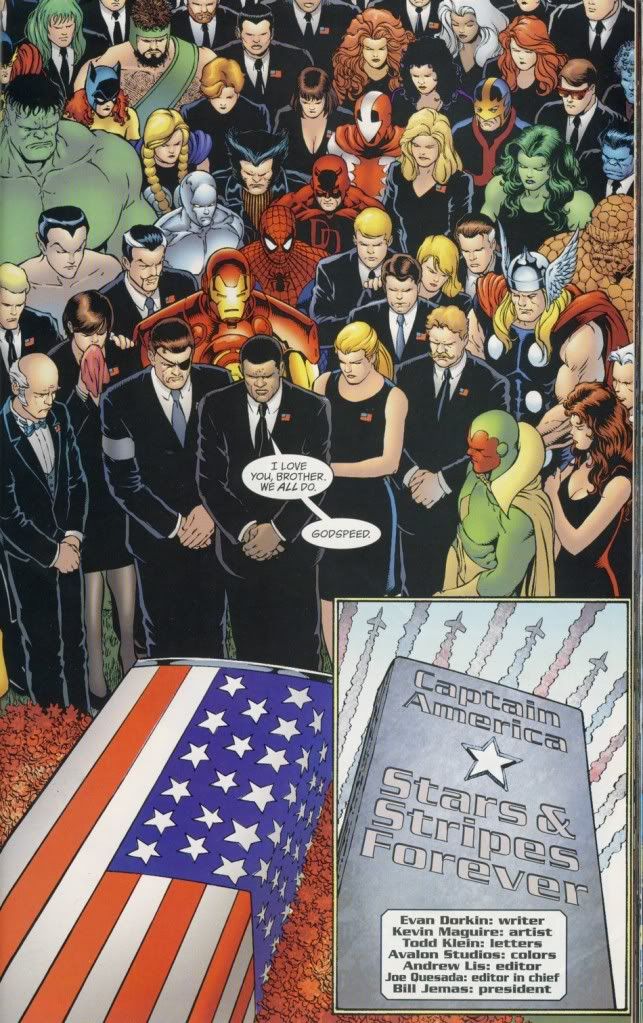 The woobie is strong here. Steve is a good character for it. Just the right amount. I hope everyone enjoyed!