proteus_lives posting in

scans_daily
Greetings True Believers! Here are a couple of scans from Dark Avengers #14. In which there is office sex and V. Hand puts her foot down. Spoilers and enjoy!
Suggested tags: char: victoria hand, char: bullseye, char: moonstone/ms. marvel/karla sofen, title: dark avengers, publisher: marvel comics, event: siege, creator: brian micheal bendis, creator: mike deodato
Bullseye and Moonstone are bonking in the meeting room. Hand's pissed about and wants Norman to do something about it. She convinces Norman that Moonstone's various romps with different team members is "unchecked aggression".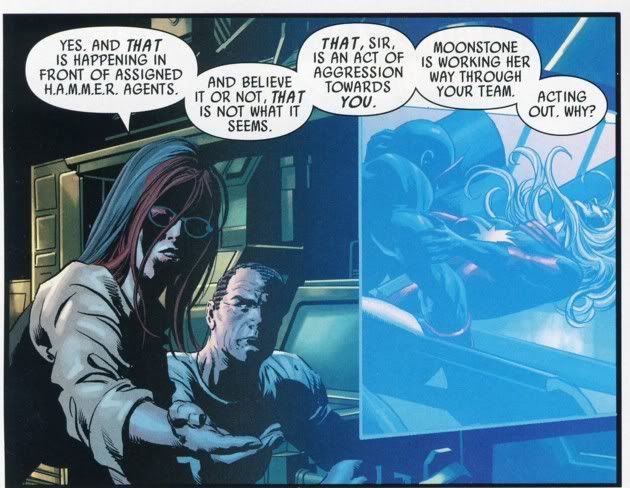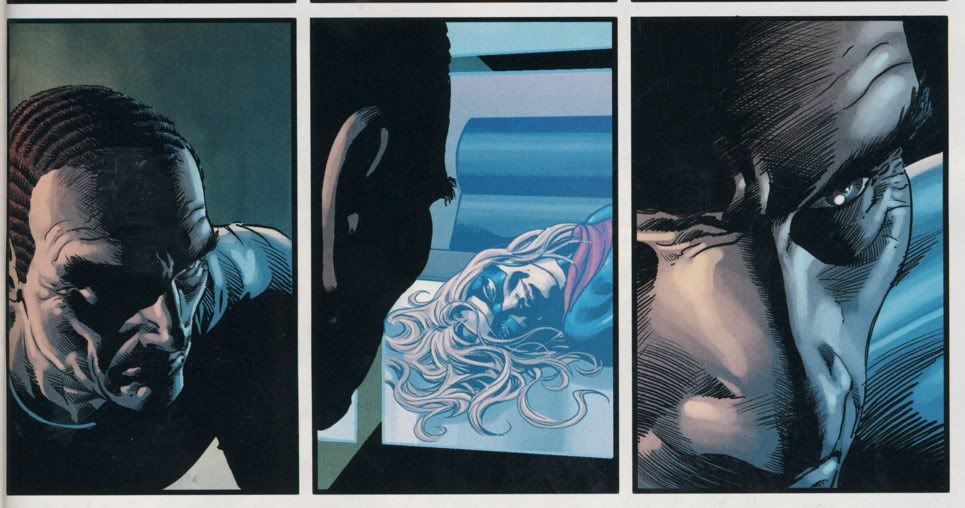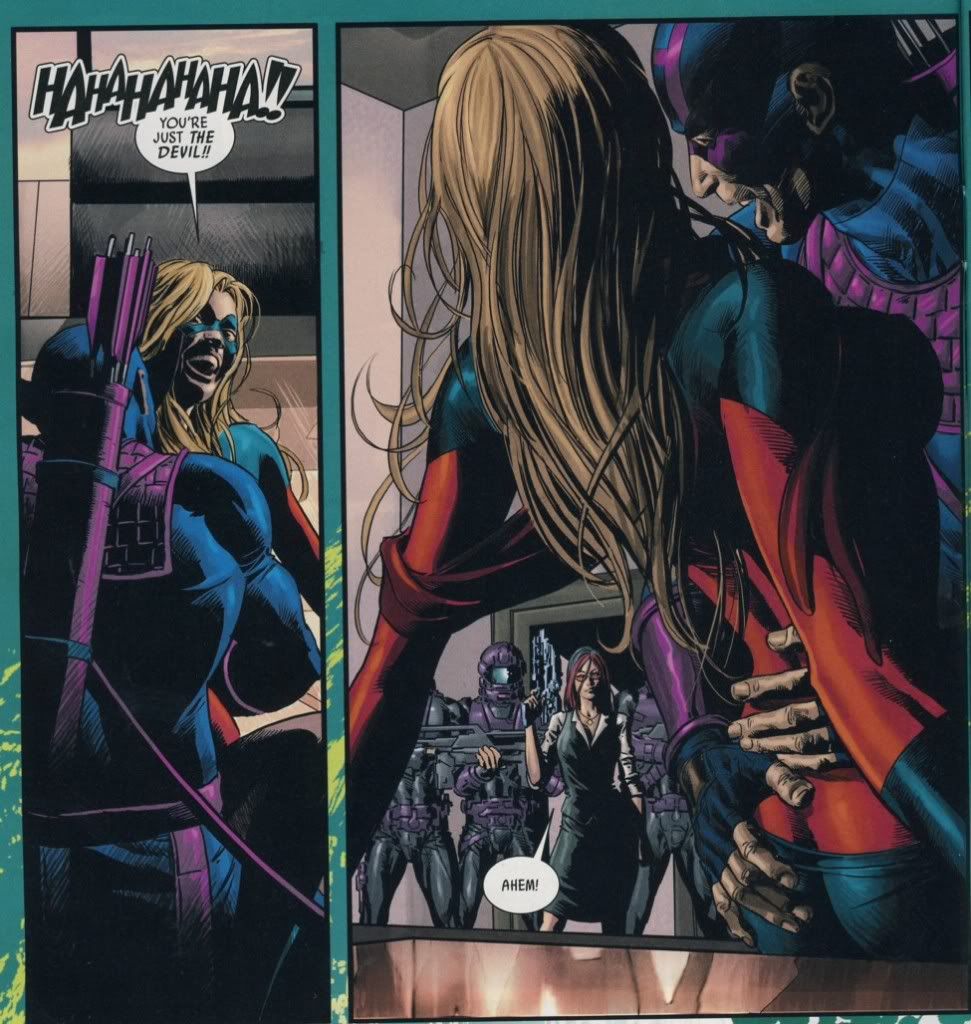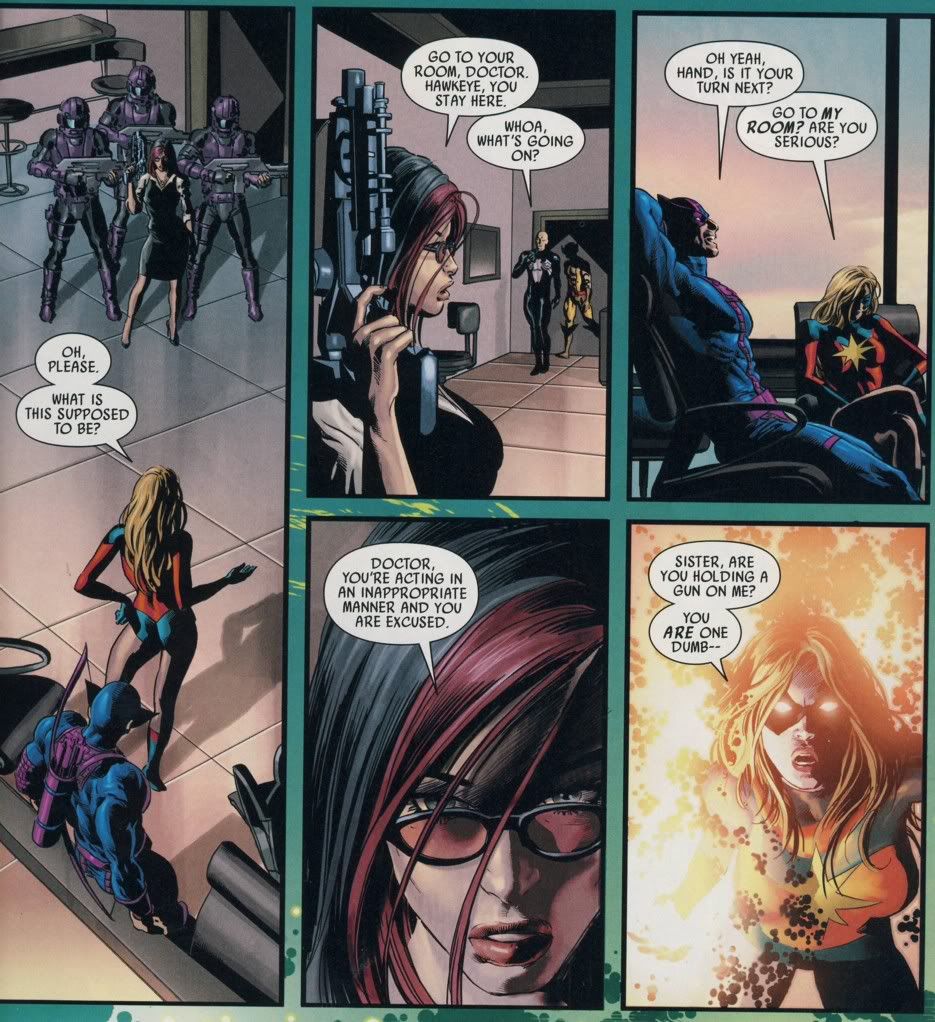 Hand blasts Moonstone with a anti-moonstone gun and gets props from the boys.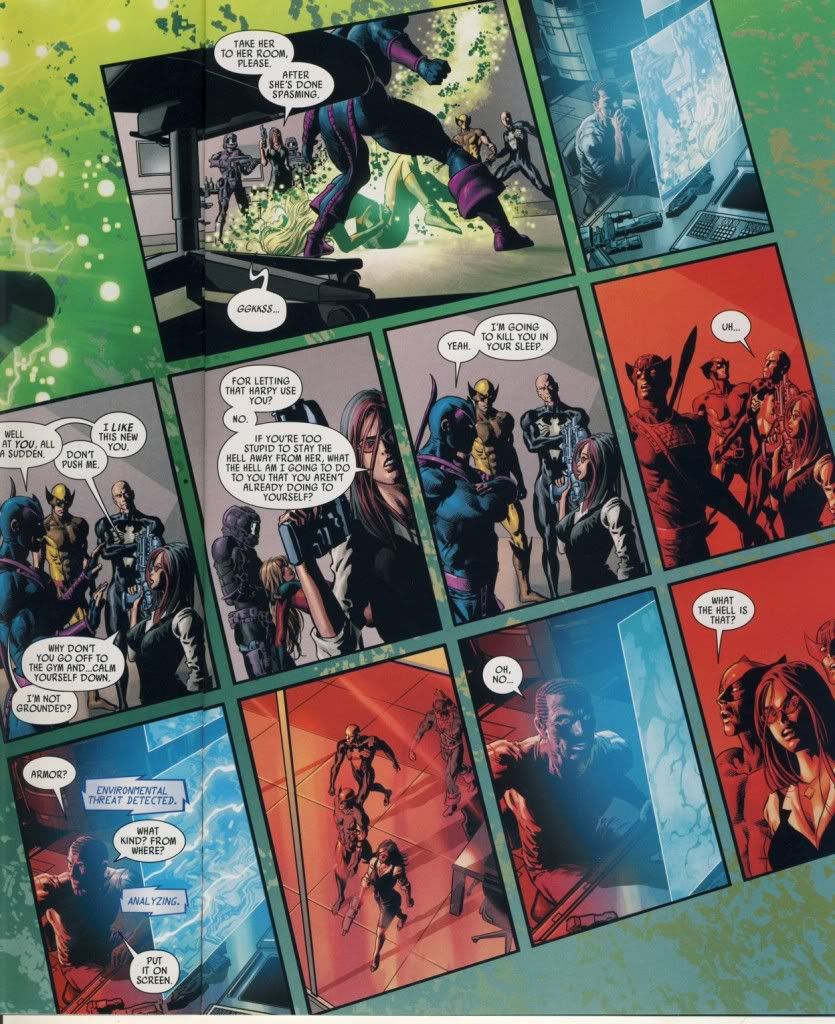 Dat be da Void.