volksjager.insanejournal.com posting in

scans_daily
first off I thought this was a cute idea.
http://community.livejournal.com/noscans_daily/6897.html
I'm in there somewhere.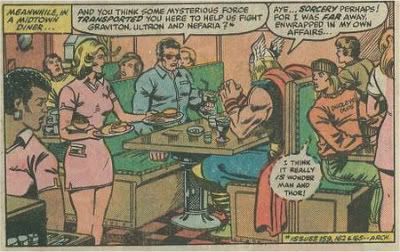 I just wanna know what Thor ordered for lunch.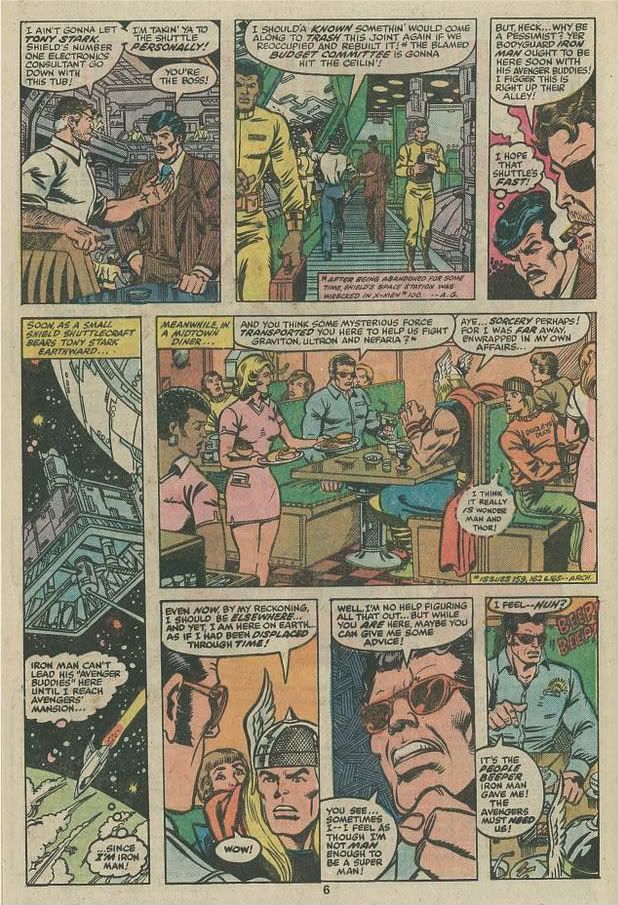 Shield find a strange space craft in orbit and Nick sends the Avengers to chack it out.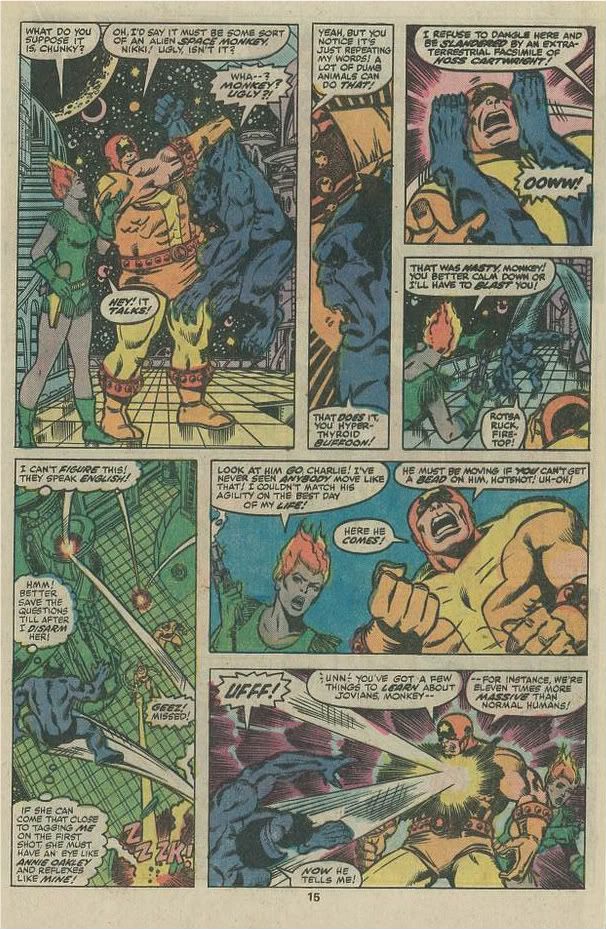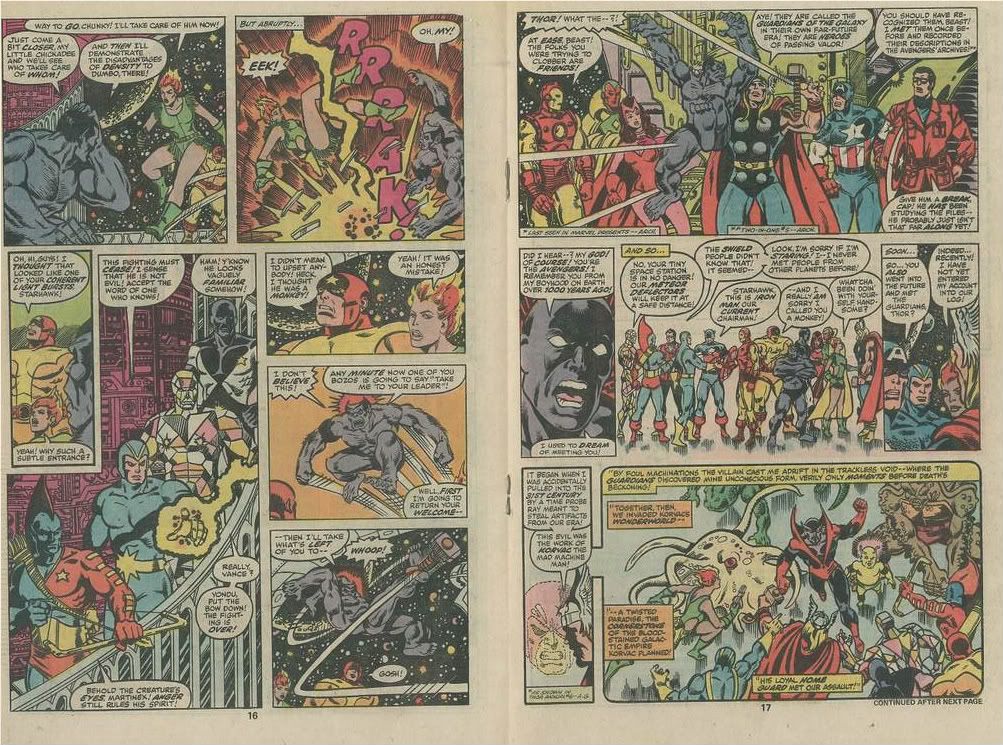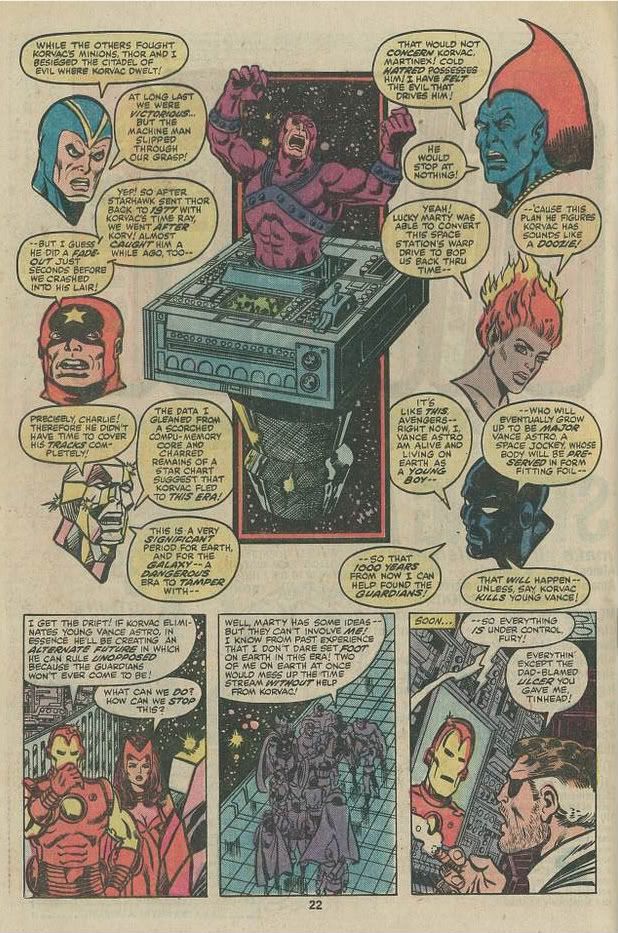 this lead to one of my fav. old school What If stories "What if the Avengers had become the pawns of Korvac ?" and the Marvel two in one where the adult vance trys to go warn his teenage self not to become an astronaught. I wish more was done with that. Like now that the adult one is back in the present !