q99 posting in

scans_daily
In my last GD post on Agent M, some discussion came up on the powers of his alien protege, Agent Gia, aka Stripe Gia, who's got his own array of abilities, especially when it comes to telekinesis.
We'll start off in the middle of the action. The Dynasty of the Stars is an alien family who's basically appointed themselves judge, jury, and Galactus, and Stripe's homeworld (being a Kryn himself, but his branch of Kryn have lived in the landed city-ship of El Dorado for thousands of years, so he's Earth-grown) calls for help from their lost colony when they come under attack.
Getting El Dorado's ancient artifact weapons to give himself a chance in heck of standing up against the Dynasty, he is soon met by their assassin.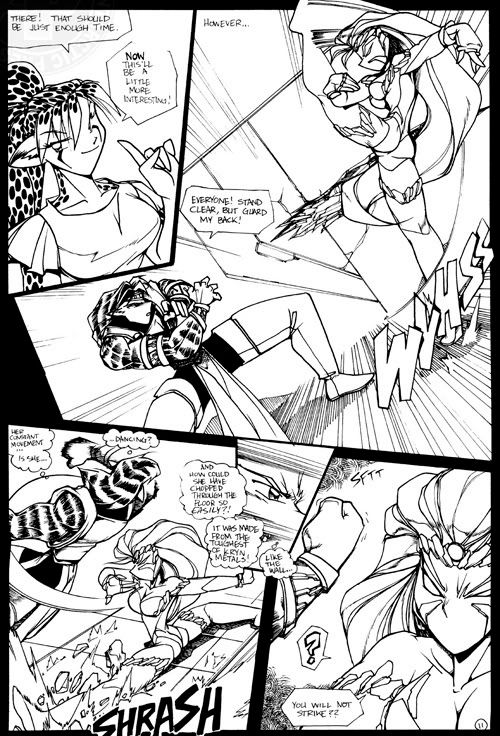 He stops his fist because he realizes Rielda is covered in a kinetic disruption field, which is bad news, anything that touches it is shredded to atoms.
But Stripe has an idea.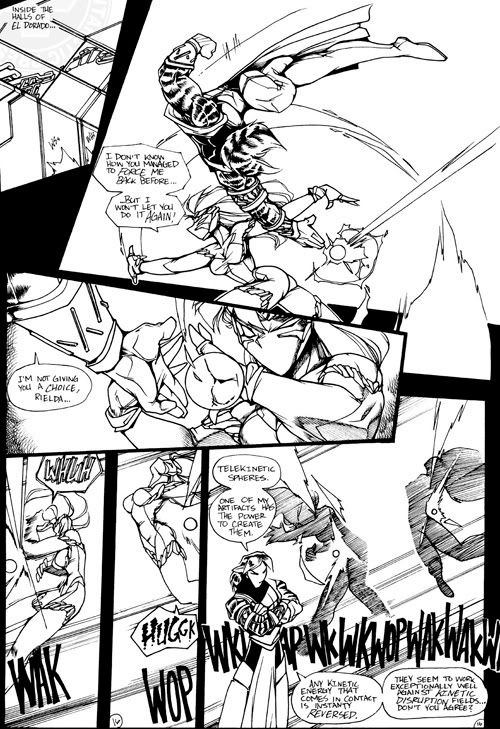 The artifact's more unusual abilities prove most useful, which is good for him because they end up permanently bonded to him, a state of affairs that draws a visit after he gets back home to Earth.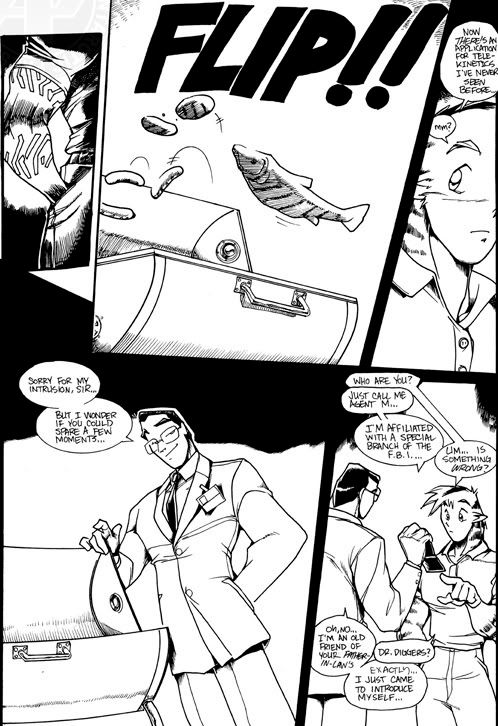 Agent M gives him his card and a job offer but Stripe doesn't immediately accept.
However, later incidents,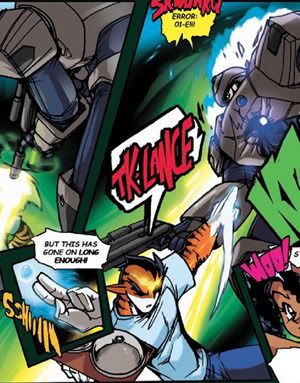 Make him reconsider. And yes, he is fighting without spilling dinner :)
So he goes in for an interview with Agent Xane.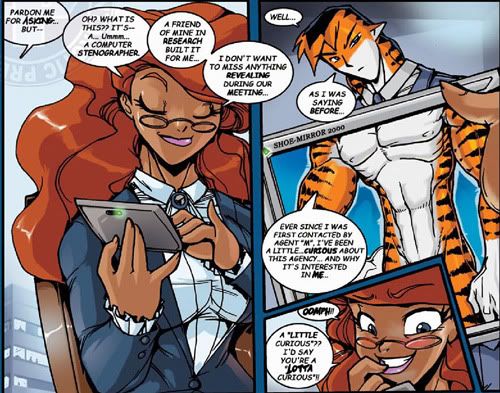 She's very impressed. Also about to get written up for harassment. That keeps happening for some reason.
Oh, wait, I was supposed to be talking about his powers, right?
Well, let's cut forward to his next encounter when a rogue Kryn mage sneaks into his house.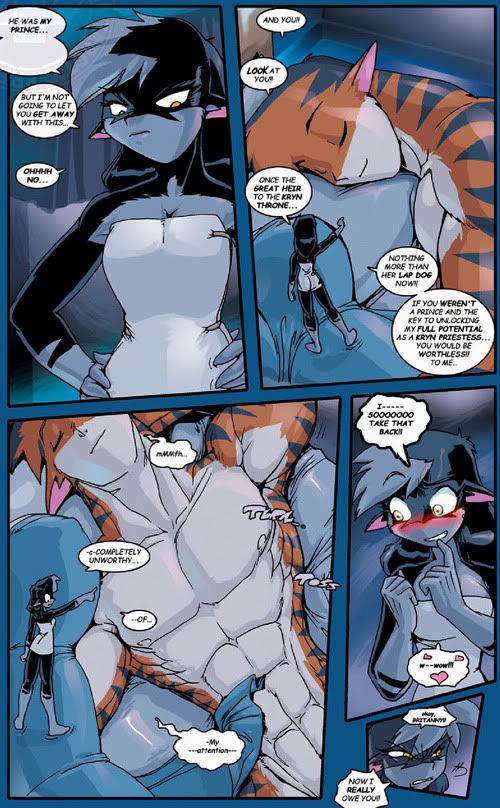 Oh my, I do seem to have gotten all distracted...
Sorry, what were we talking about again?
Ah yes. Stripe Gia. Alien prince. Telekinetic. Superhero in training. Walking fanservice.
Suggested tags:
Title: Gold Digger
Creator: Fred Perry
Publisher: Antarctic Press
From GD BW 36 and 41, and GD color 31, 34, and 38