nevermore999 posting in

scans_daily
The "Art Thread: WW's Love Life" CBR thread is being overrun with Supes/WW fanart. To the point where people are being really smug about it. I hate that ship with a a fiery passion, but even if I didn't, it would be nice to get some variety in there. I'd prefer no WW/Bats either. Let's get some alternative ships in there! I'd love some Diana/Io, Diana/Artemis, Diana/Lois and Diana/Rama. Basically, Diana/ANYONE but the big two!
No porn, I'm afraid.
So far, scouring through the WW fanart here, I've found three pieces (two Diana/Io and one Diana/Lois - technically Trinity/Lois but I didn't want to complicate things by explaining that) which I posted over there. So we need more! :P
Here's what I've already posted:
forums.comicbookresources.com/showpost.php
Anyway, please help!
For legality, a page from Batgirl #7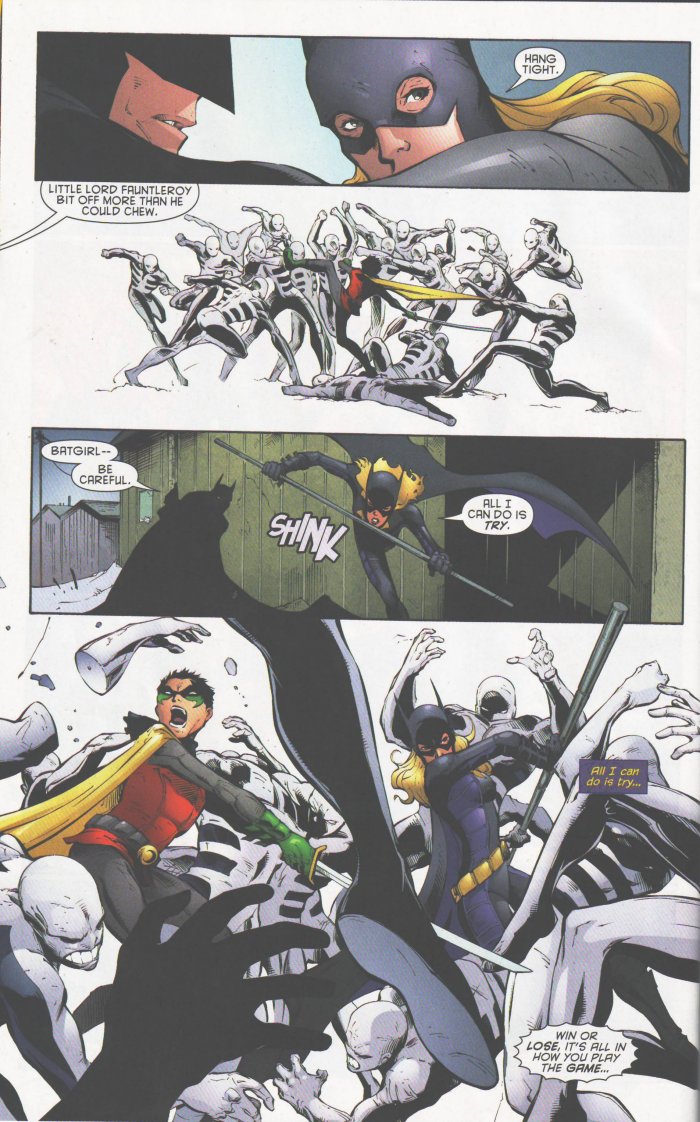 She calls Damian Little Lord Fauntleroy! And Dick tells her to be careful. Awwwww.
tags: char: spoiler/robin/batgirl/steph brown