wabbitseason posting in

scans_daily

halloweenjack
asked about the early black and white story featuring Bobbi Morse in her pre-Mockingbird days. She'd already appeared in a couple of issues of Astonishing Tales by the time this was printed.
This story was in Marvel Super Action #1 and reprinted in the recent Avengers: Hawkeye hardcover collection. Bobbi Morse was known as the Huntress here. The artwork and format reminds me of those British black & white magazines I've seen.
According to the title page the story was written by Mike Friedrich and art by George Evans.
The story is 20 pages, so I've included the first five pages or so.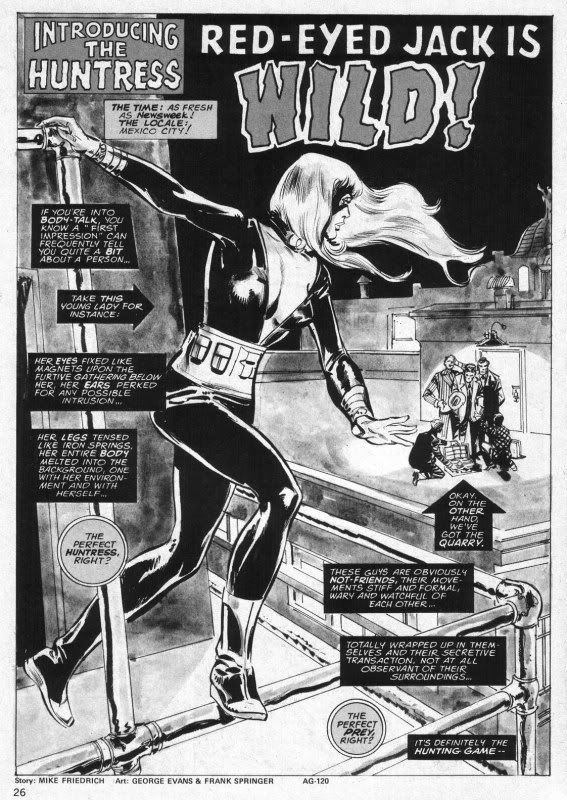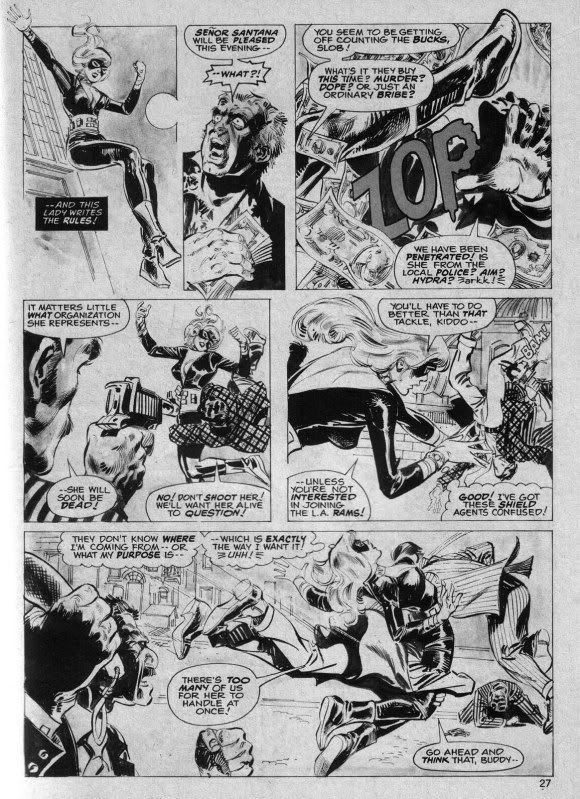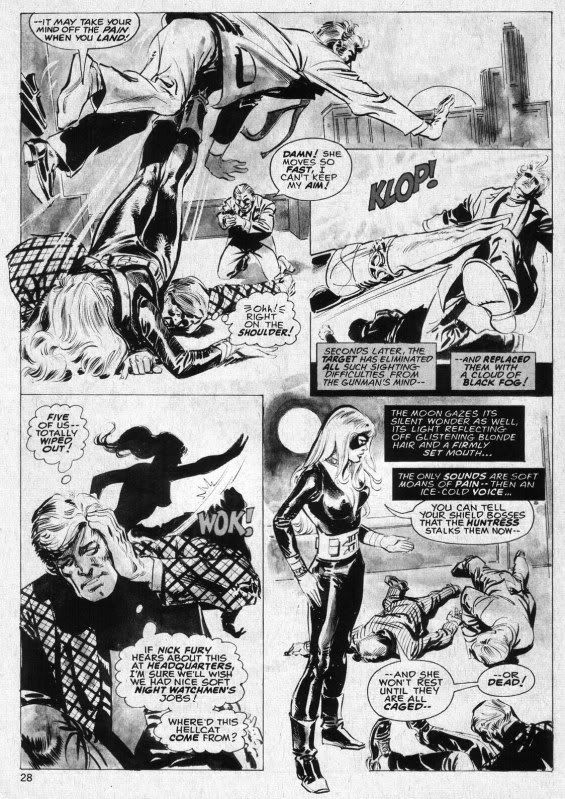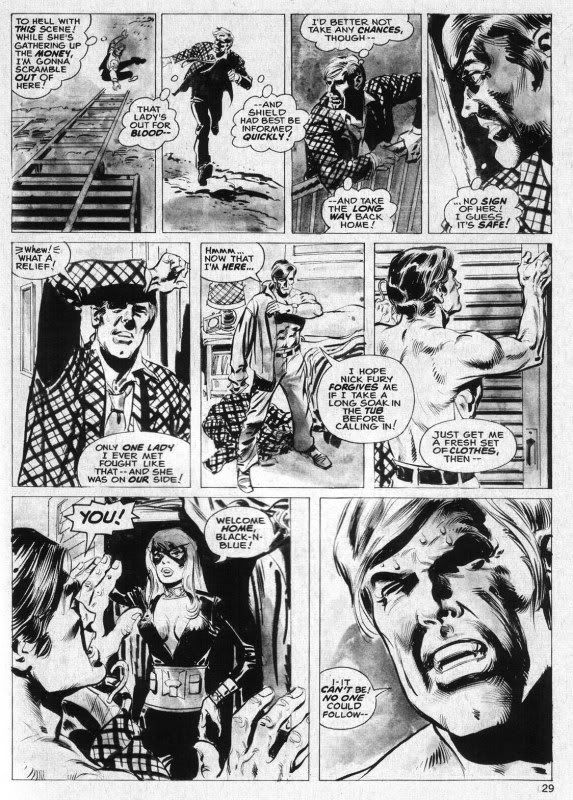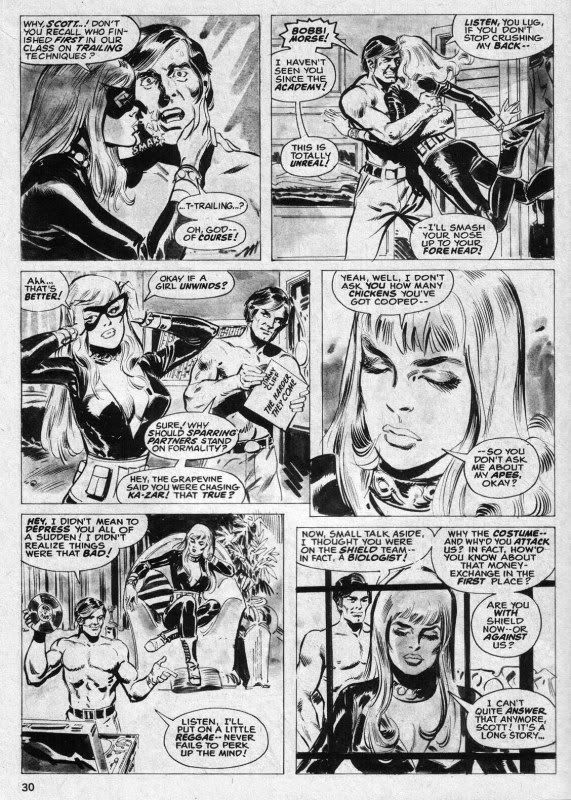 suggested tags: publisher: marvel; char: mockingbird/bobbi morse