joysweeper posting in

scans_daily
Atrocious fashion week? Well, I'd be remiss if I neglected this page from X-Wing: Rogue Squadron #28.
Wedge. Darling. I love you, but those are the ugliest pants I have ever seen. Take them off.
He and ugly, ugly clothing are not strangers. I don't have the following comics that I'm taking panels from, but I found them on
Wookieepedia
.
That's from
Handbook 2: Crimson Empire
. I'd look pissed too, if I had a uniform like that.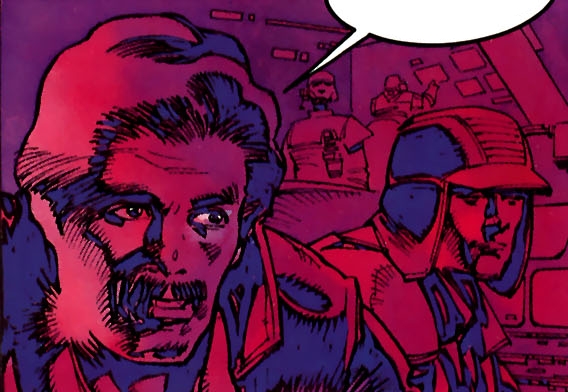 A panel from Dark Empire - yeah, Wedge is the one in the stupid hat. Whoever wrote up the description for this image suggests that he lost a bet.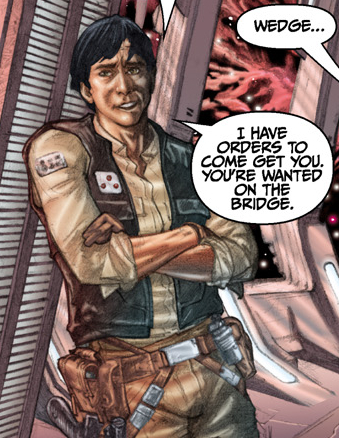 Here he is in "My Brother, My Enemy", drawn by someone who has no idea what he looks like or that his civvie clothes don't generally include a vest.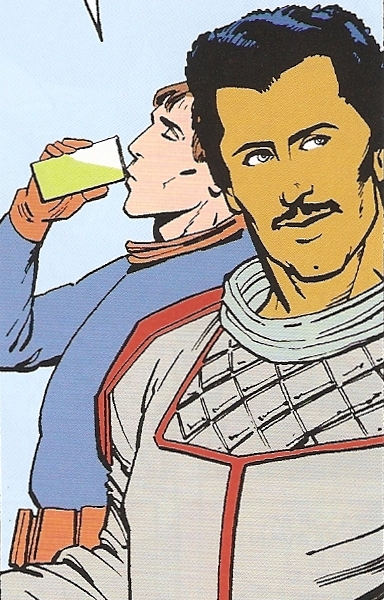 And that's from the
last issue
of Marvel Star Wars. That's what people were going to wear in space in the 1980s.
Suggested tags: title: star wars, char: wedge antilles, group: rogue squadron, series: atrocious fashion week