sweettart1823 posting in

scans_daily
I am under the firm belief that we need more Cissie up in here so here is 7 pages of her first appearance in Impulse 28
So story goes Arrowette and the Magical Voice in Cissie's ear fight The Spazz when Impulse and Max Mercury show up. The Spazz disappears and Magical Voice in Cissie's ear tells her that they should go track him down.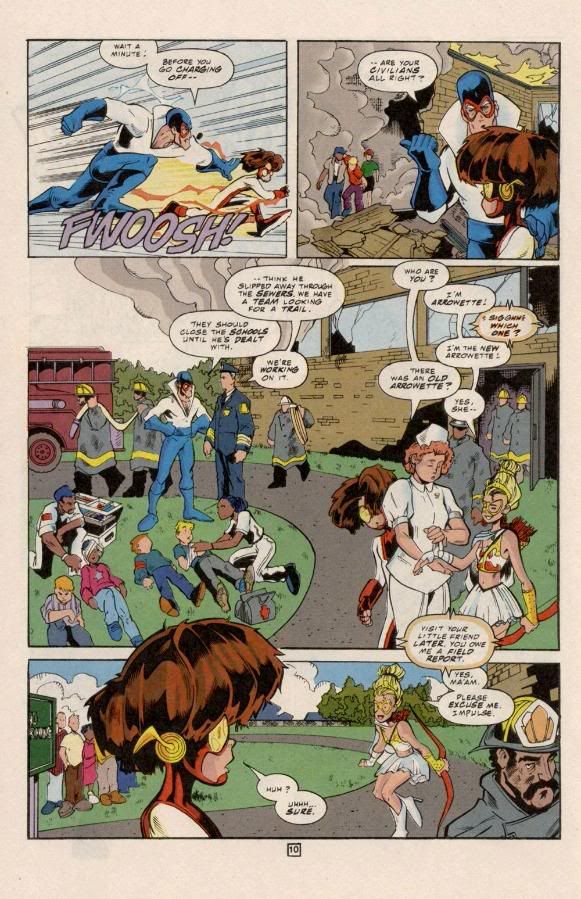 HER MOM!? Who other then everyone already knew that?
Anyhoo, you see Bart talking to his family about Cissie and her mom and then hear on the news that while trying to track down The Spazz, Cissie has been captured by him. Then you go and see Cissie and the Spazz who has her tied in a chair in a giant mouse trap.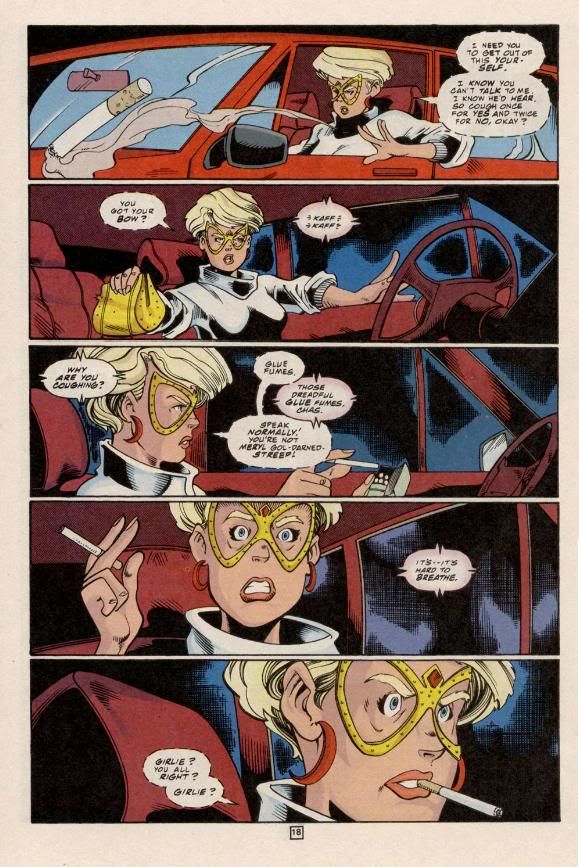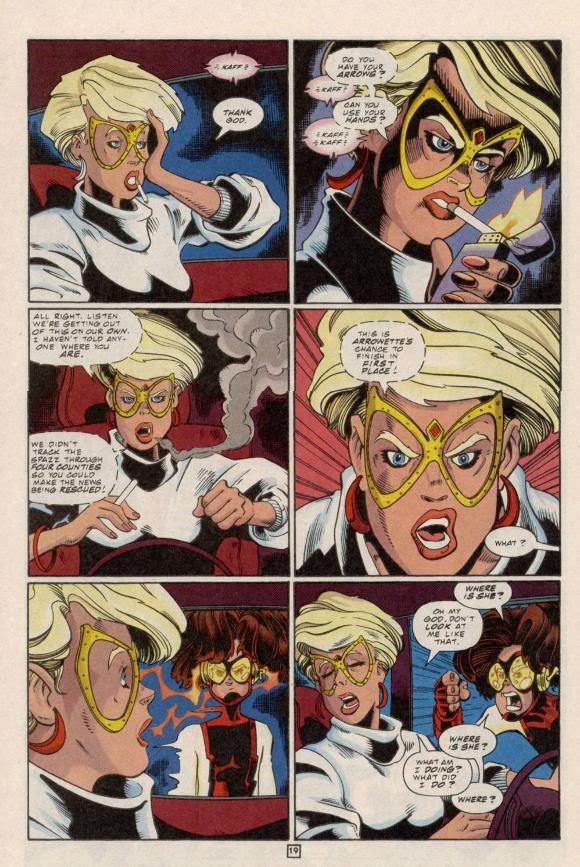 So Bart runs off to get Cissie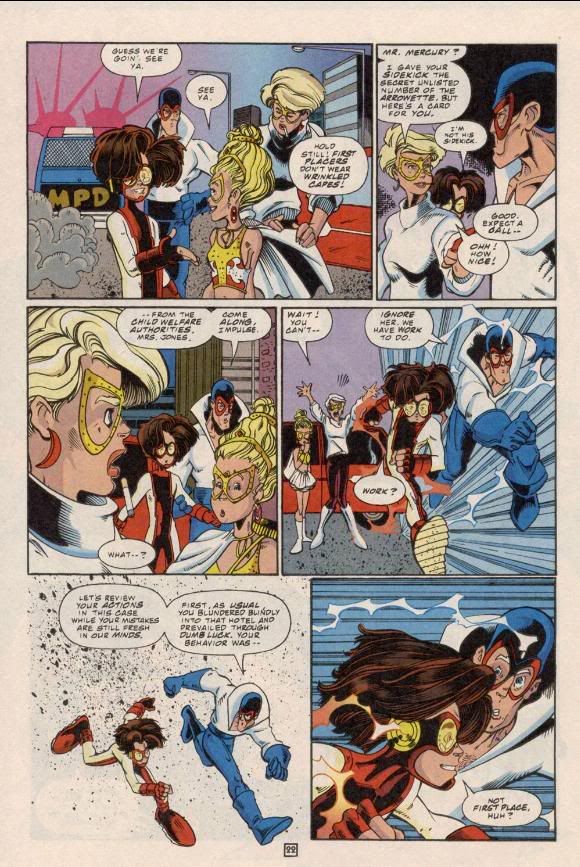 I'm pretty sure you see her in at least a couple more issues of Impulse and then in Young Justice with a Much better costume. Not practical mind you, but better. And how does she get her hair to stand up like that D:
SUGGESTED TAGS: char: arrowette/cissie king-jones, char: impulse/kid flash/bart allen, creator: tom peyer, creator: craig rosseau,title: impulse, publisher: dc comics