auggie18 posting in

scans_daily
A question finally answered...
Recently, the question was asked whether the famous Pieta pose homage had been ever been done woman holding dude instead of the other way around. I found two images, but one of them was too tiny to post here, so I'm just going for one. (The other one was a Sue holding Reed pic.)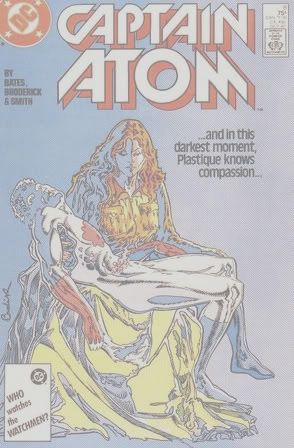 And a girl on girl one. Just for fun.
Suggested tags: char: captain atom/nathaniel adam, char: plastique/bette sans souci, char: supergirl/linda danvers, char: supergirl/kara zor-el