nevermore999 posting in

scans_daily
Because we are in opposite land, Tim compliments Steph a lot in this issue. It's very sad that this sort of freaks me out, doesn't it? TIM IS NICE, THE WORLD HAS TURNED UPSIDE DOWN.
Case in point: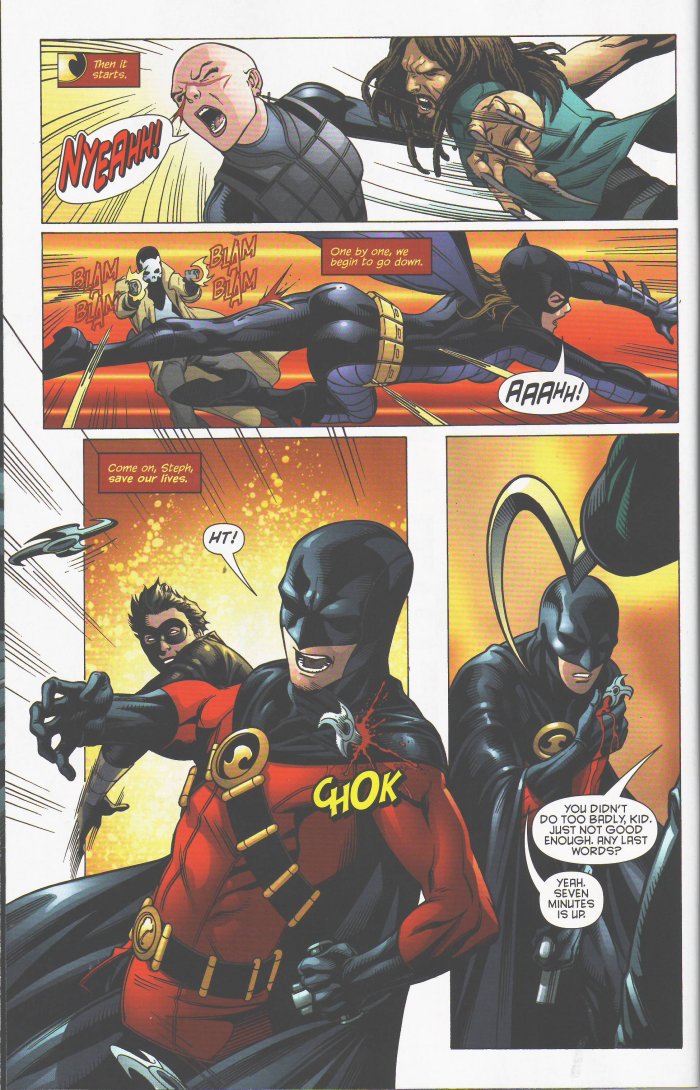 Too bad gratuitous buttshot week is over, because that it one defined butt Steph is sporting.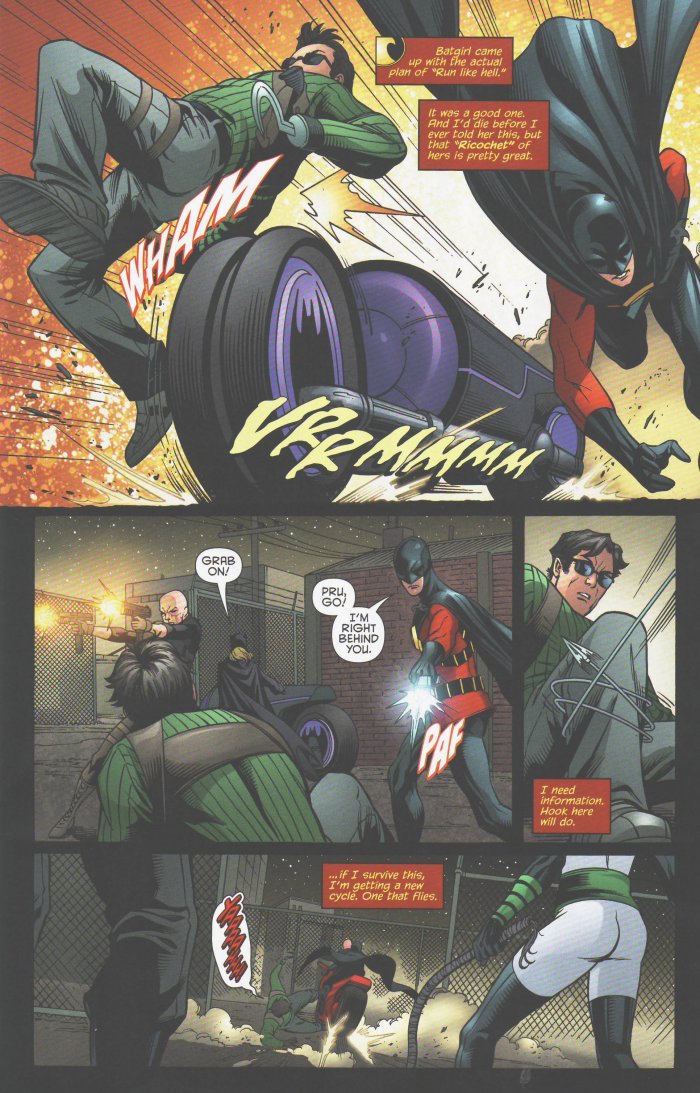 Yes, so Steph got to save the day. THIS IS TRULY OPPOSITE PLANET. AND I LOVE IT.
Oh, and Tim wants a flying motorcycle, but who doesn't? Flying vehicles are all the rage with the Batfamily now.
Anyway, Tim sends Steph to make sure Babs doesn't get assassinated. It is implied he doesn't want her to see him yell at the criminal while Prudence beats him up? Despite the fact she's seen him beat up criminals a lot. But maybe she just wouldn't approve of Tim not doing his won beatings. Anyway. Tam Fox and Vicki Vale are in trouble outside Wayne Manor, and Vicki has to shovel a ninja's face to death, but then decides to get back to being nosy.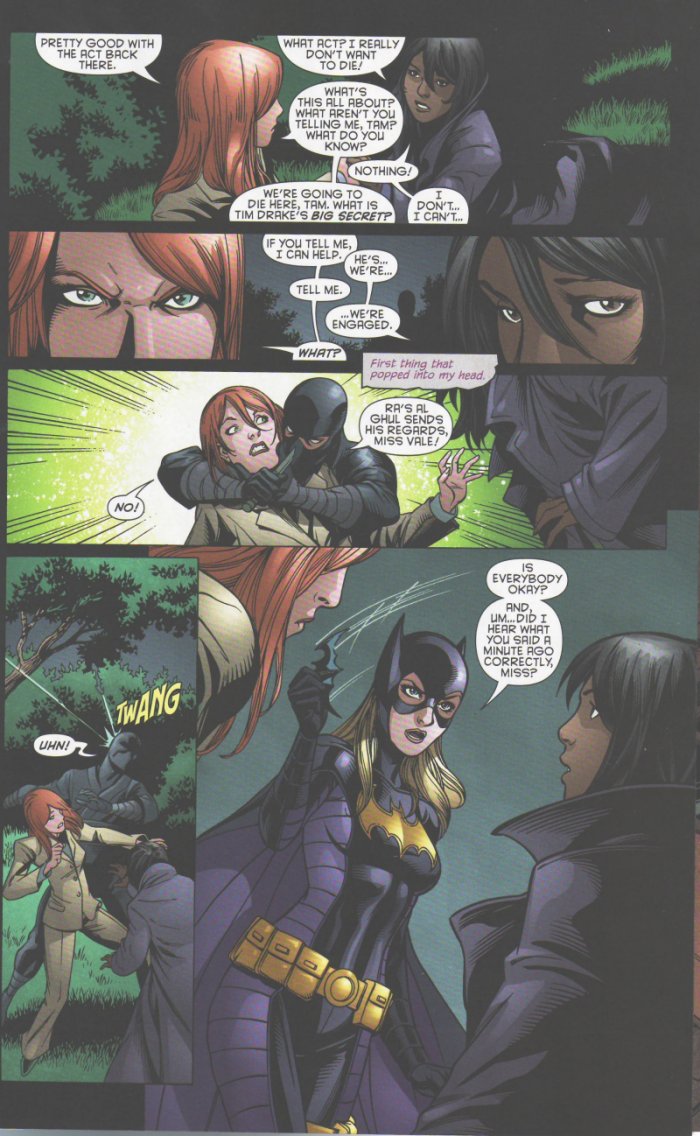 AWWWWKWARD.
.
Suggested tags: char: robin/red robin/tim drake, char: spoiler/robin/batgirl/steph brown, title: red robin