proteus_lives posting in

scans_daily
Greetings True Believers!
Loki is many things. God, mischief-maker, warlock, string-puller, liar, cheater, shape-shifter, politican. But people shouldn't forget that Loki is an Asgardian. Spoilers and enjoy!
Loki vs. the Disir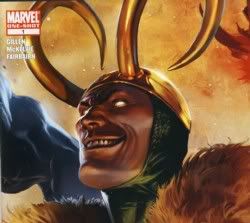 Suggested tags: char: loki, event: siege, publisher: marvel comics, creator: kieron gillen, creator: jamie mckelvie
Loki lures out the Disir (Bor's valkyries, who turned to cannibalism and were cursed to become unkillable wraiths.) with the spirits of his dead henchmen.
He has a plan and that plan requires control of the Disir. Who devour the souls of the slain gods because Hel no longer exists.
They come to Loki.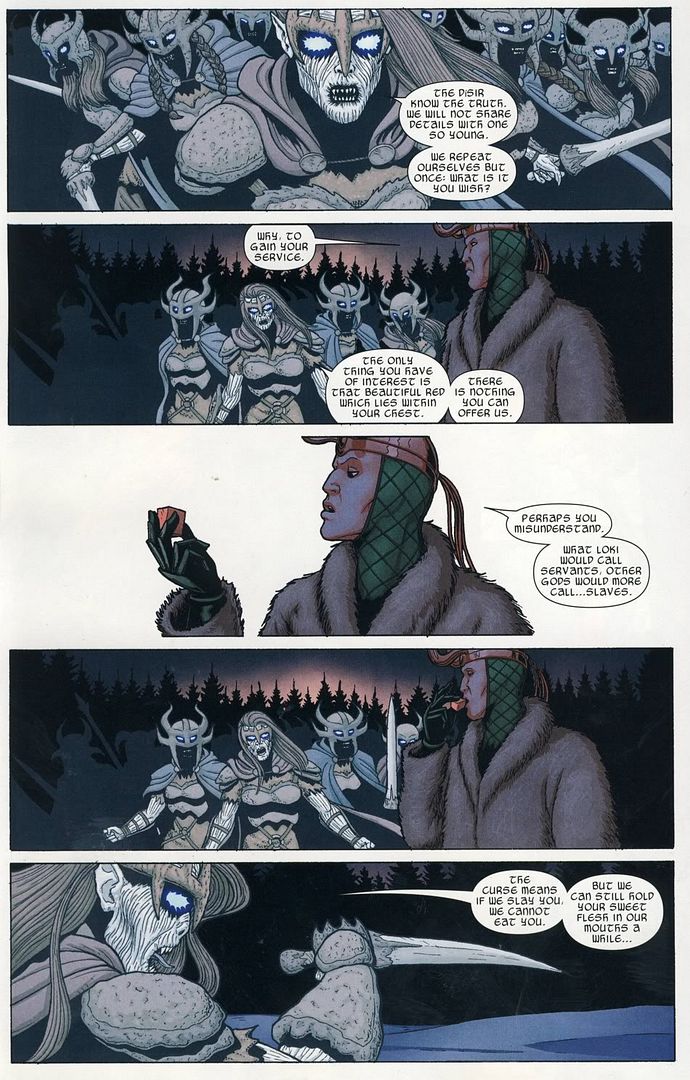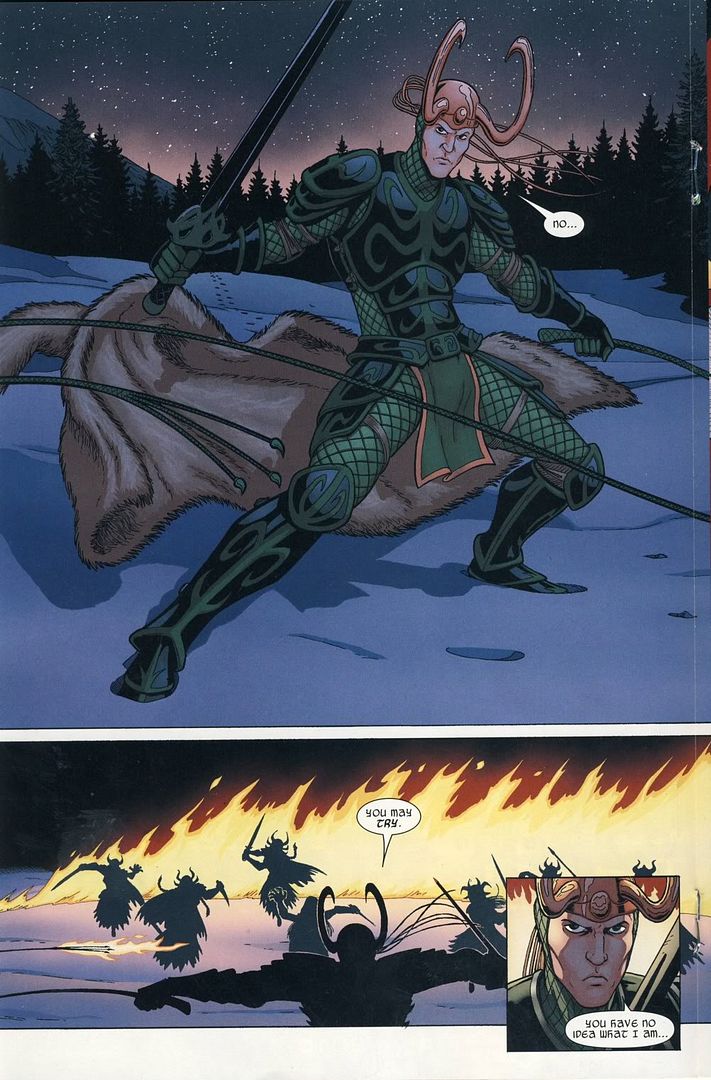 The whip is what pulls the picture together. Absolutely bad-ass!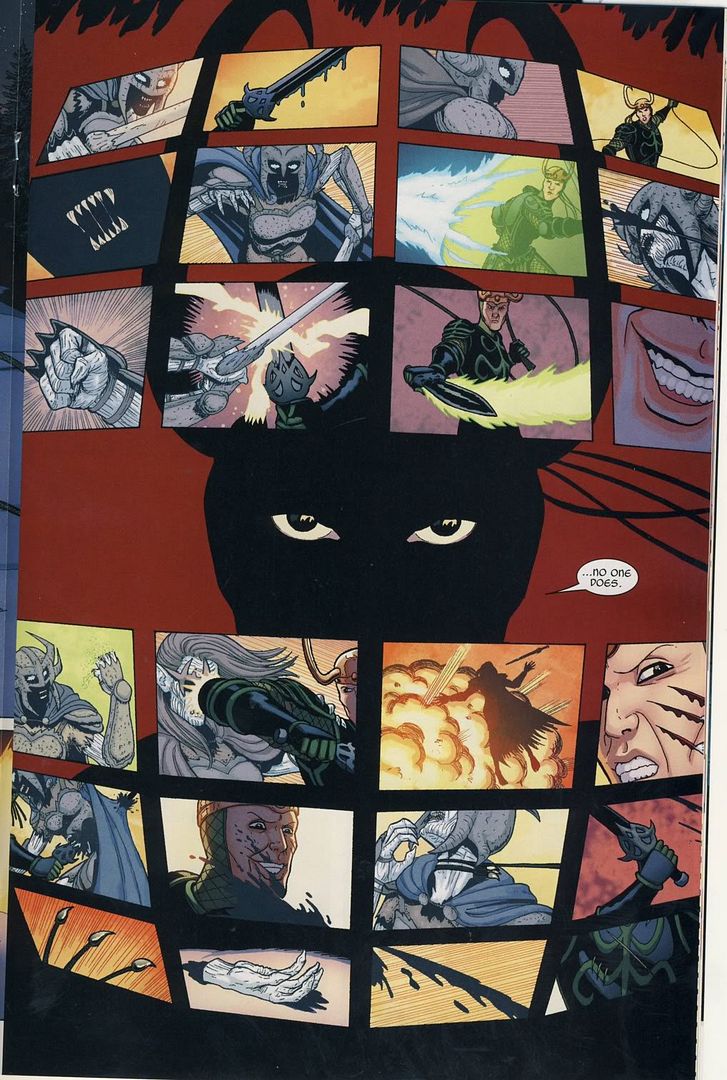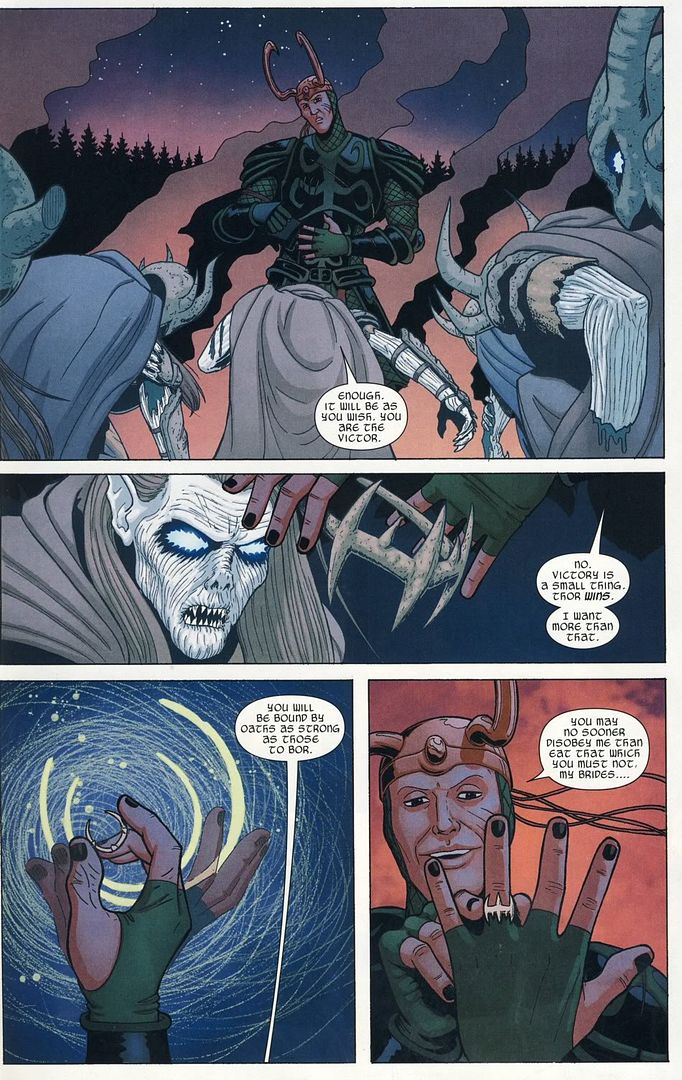 Loki shows Hel evidence that the Disir have returned and then he goes to Mephisto and offers him the services of the Disir in exchange for a portion of his kingdom. That portion will become the new Hel. Because he restored her land, Hel erases Loki from the Books of Hel. He is no longer tied to Hel or Asgard.
What did Loki achieve? Freedom. Absolute freedom.