This might possibly prove to be relevant.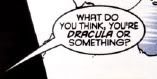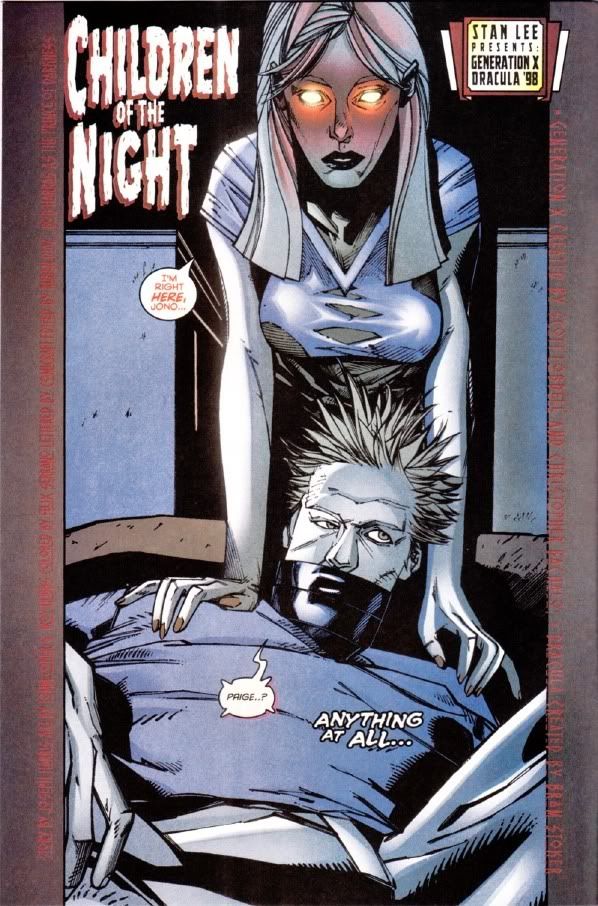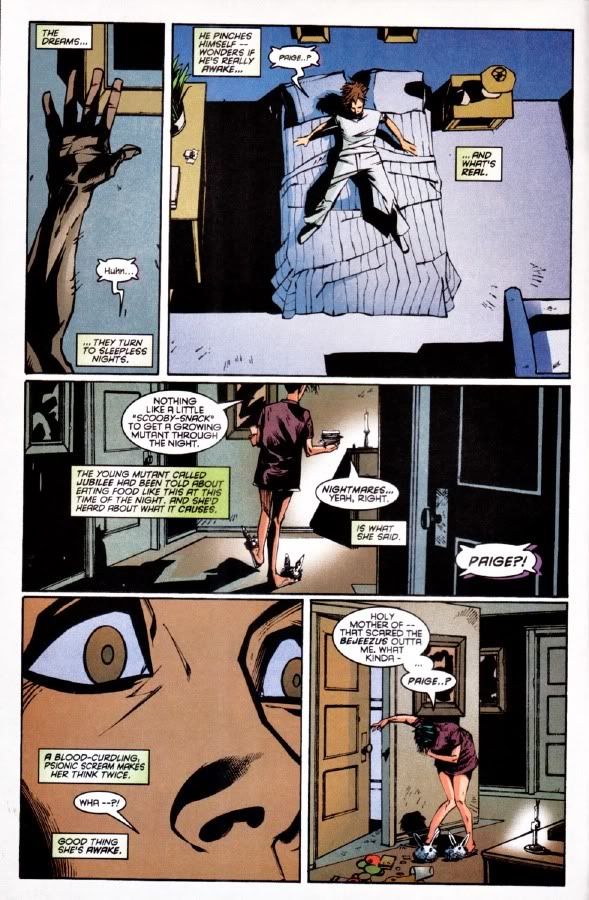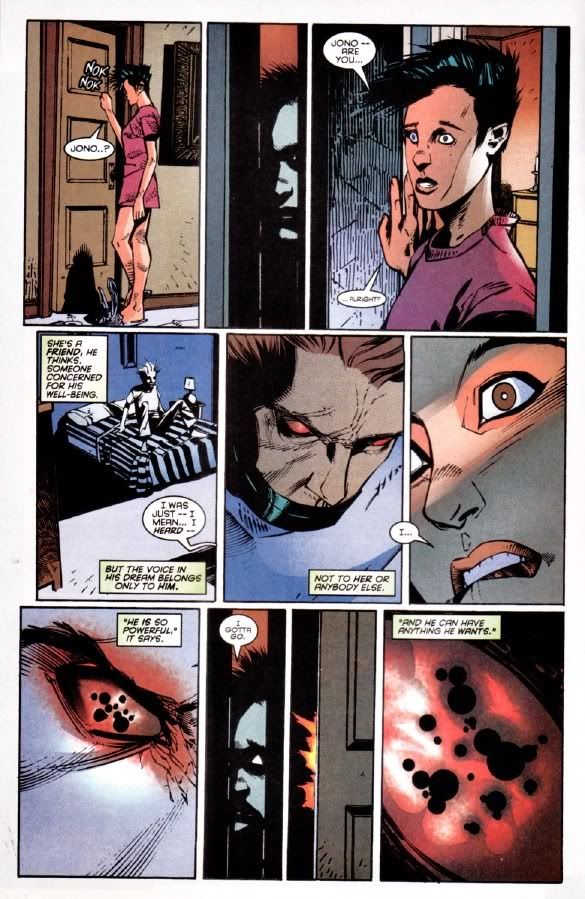 Later there's a trip to the theater, where Jono gets tackled by a vampire in the rest room (although why he even needs to go there is a mystery), leaving Paige and Jubilee alone in the school.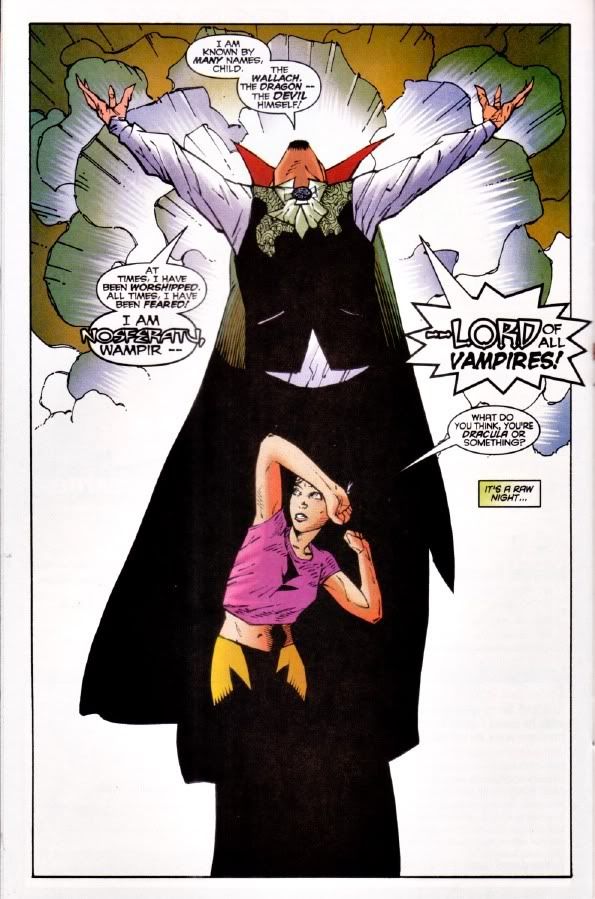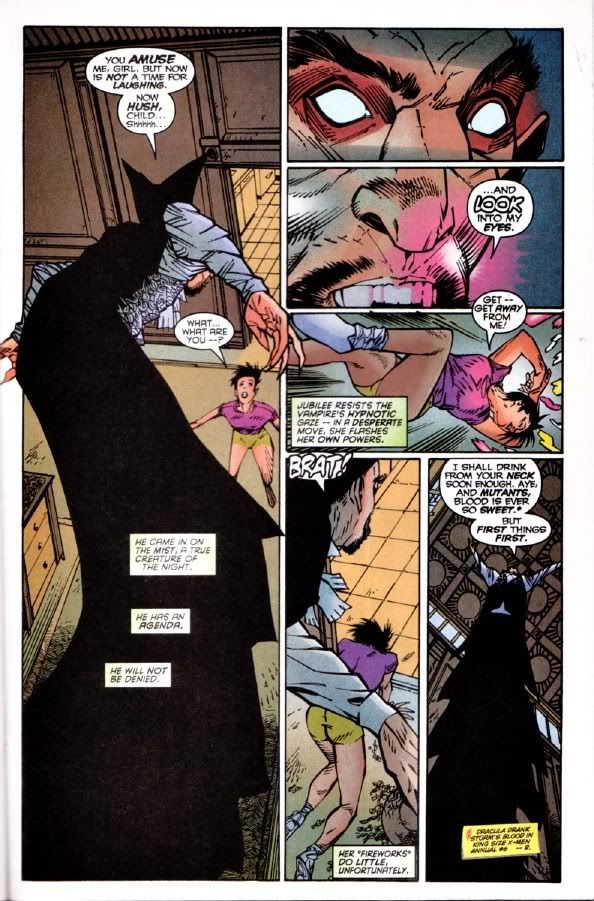 Which means sneaking up on the blonde while she's wandering around in her underwear and kidnapping her, in good Dracula tradition. The rest of Gen X mount a rescue mission, but Jono's distracted by Dracula attempting to sway him with visions of his face and body restored and winds up being a snack, while Jubilee tries for a rematch.
It's brief.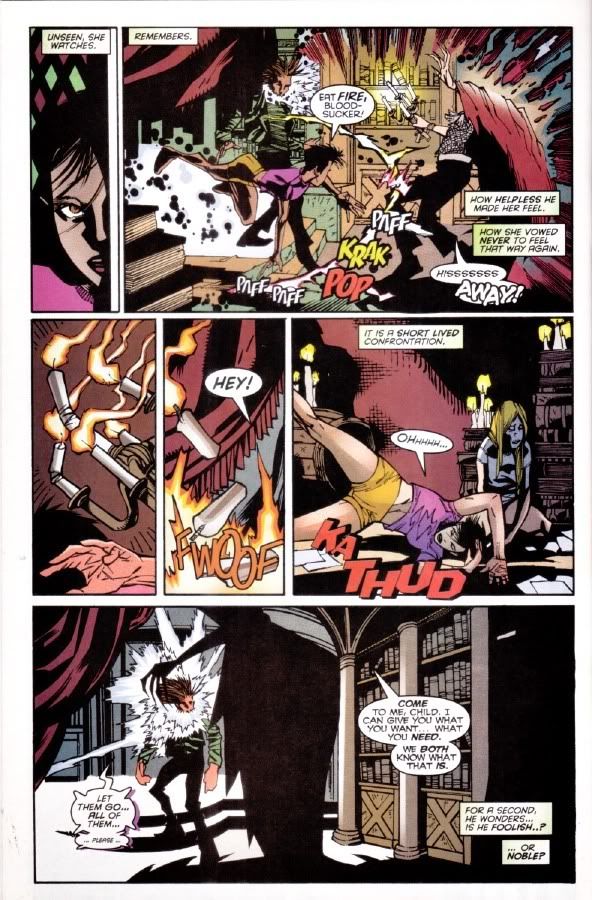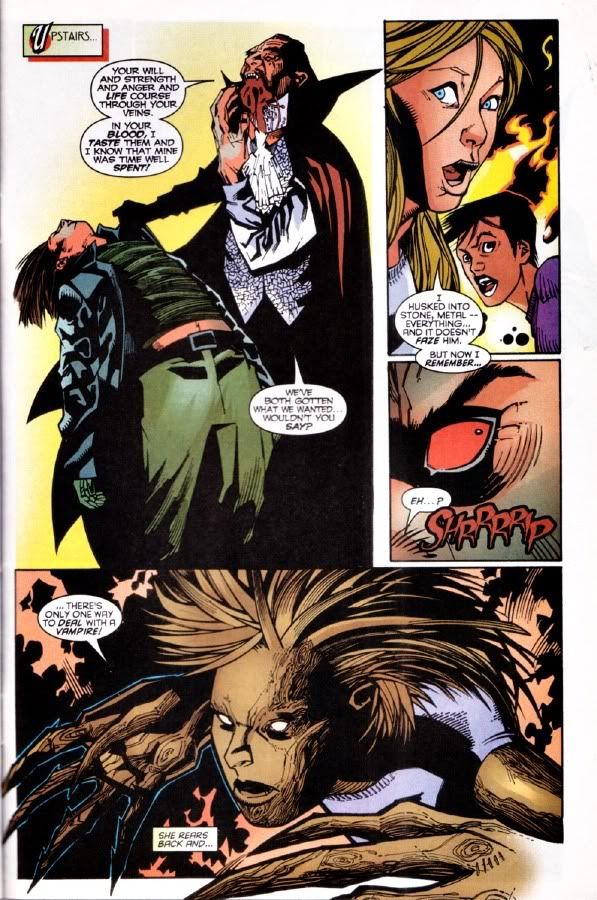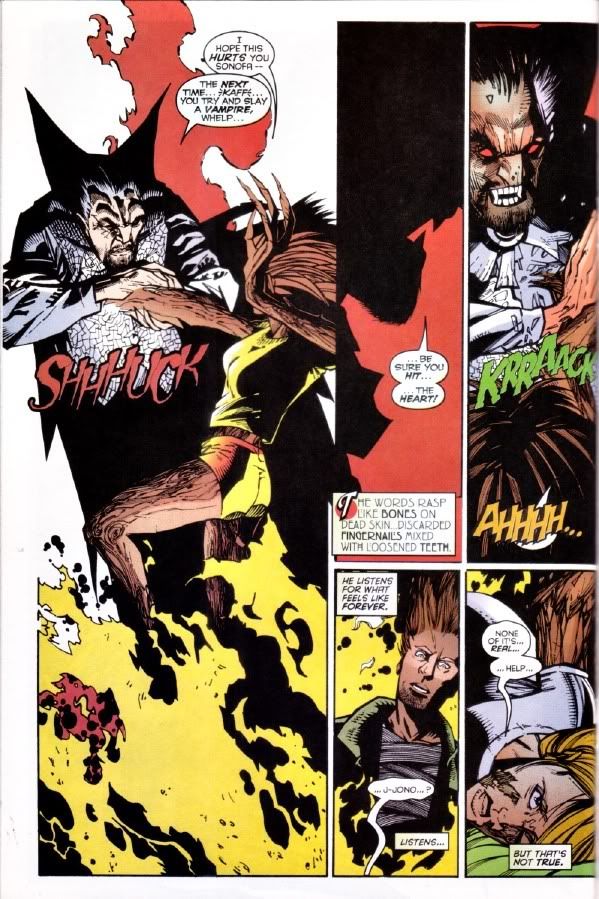 Good to see Jono was raised on the Hammer Horror classics.
---