suzene posting in

scans_daily
Title:
The Last Unicorn #1 (IDW, 2010, 22pages of story [32 total])
Creators:
Peter Beagle & Peter B. Gillis (writing), Renae De Liz & Ray Dillon (art)
Availability:
On shelves today.
Four pages from IDW's adaptation of
The Last Unicorn.
Some good points, some meh, mostly pretty.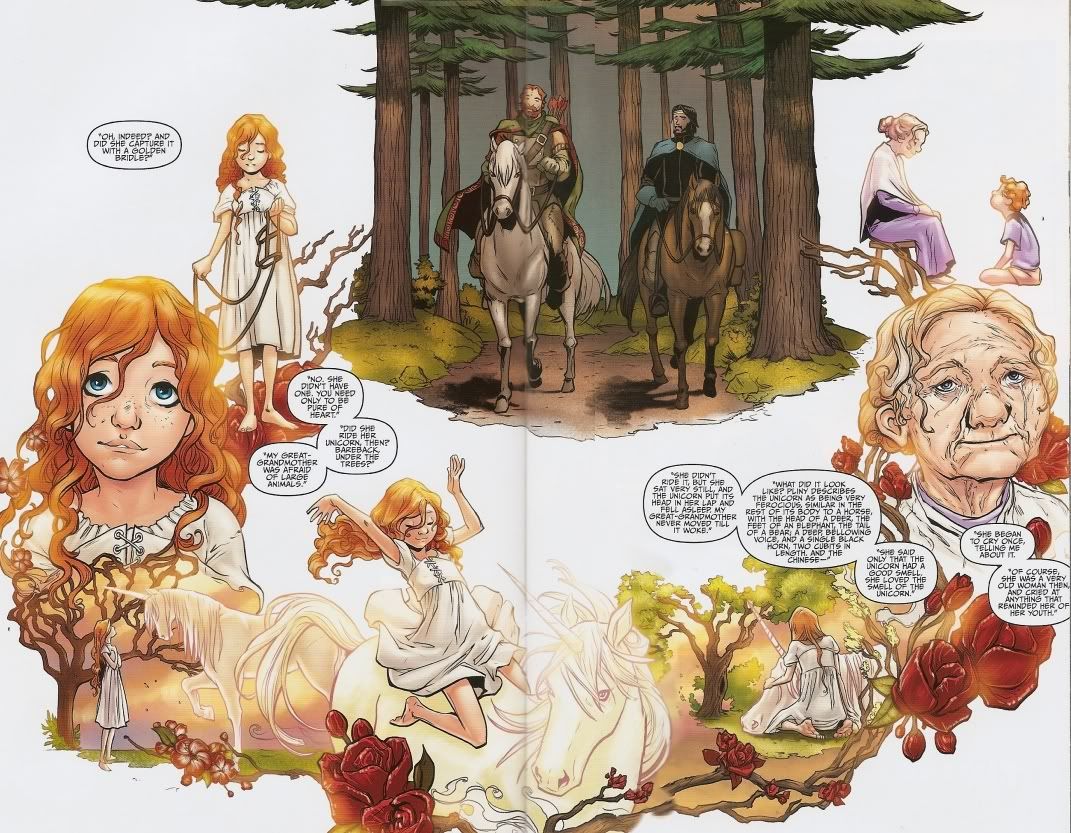 And, of course...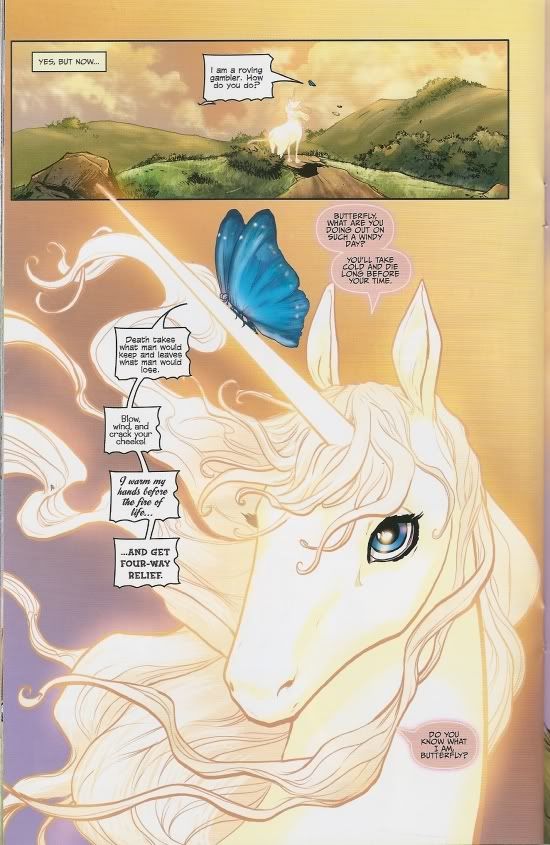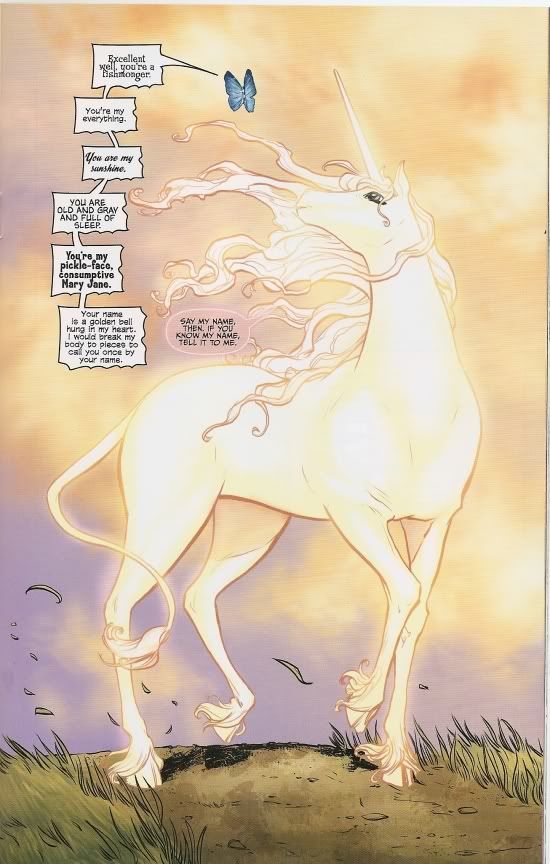 Overall, I enjoyed the comic quite a bit. The text and dialogue used are lifted pretty much unchanged from the book, and I think it works for the most part. The unicorn design definitely hearkens back to the Rakin/Bass animation, and that's just fine by me -- most of the reason I'm picking this up is for the nostalgia factor anyway. Really not sure about the constant glow or the sugar-pink speech balloons though. We'll see if those hang around the more time she spends outside of her forest.