proteus_lives posting in

scans_daily
Greetings True Believers!
I have two pages here from an old Robocop mini-series that I was re-reading.
I love Robocop, movies and comics. So enjoy Robocop giving Lewis one of hell of a snog.
(BTW, this mini was based on Frank Miller's original script for Robocop 2. I wish they had used it.)
Suggested Tags: char: robocop, creator: frank miller, creator: juan jose ryp, publisher: avatar press
Robocop has just defeated the OCP baddies and been freed from their control. With the help of Lewis of course. What's the first thing he does with this new freedom?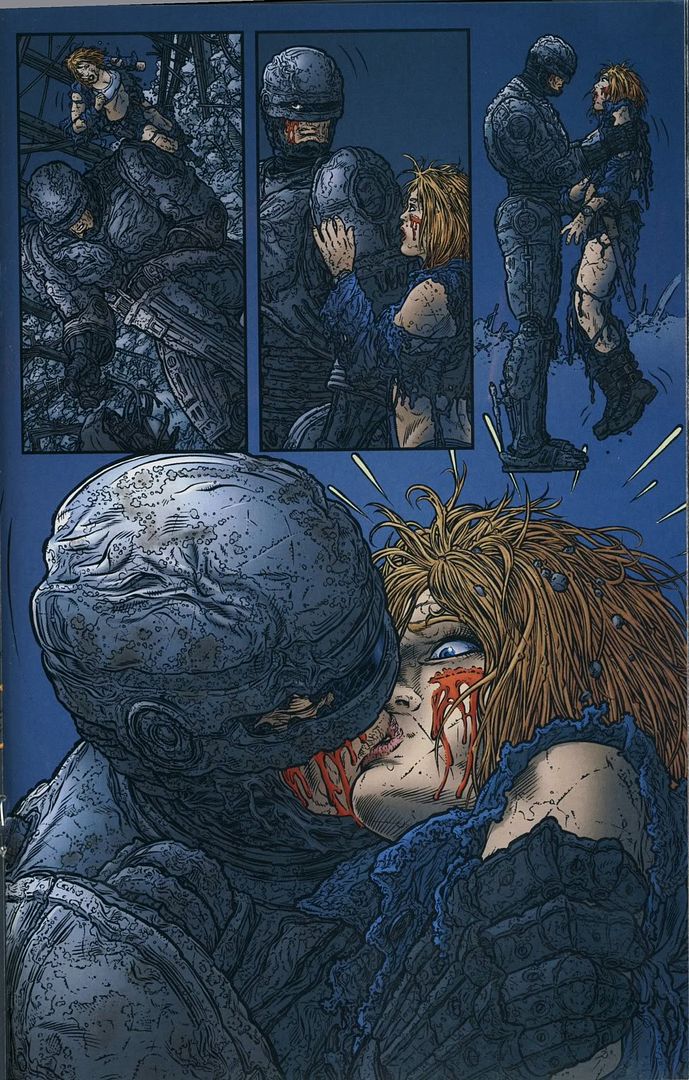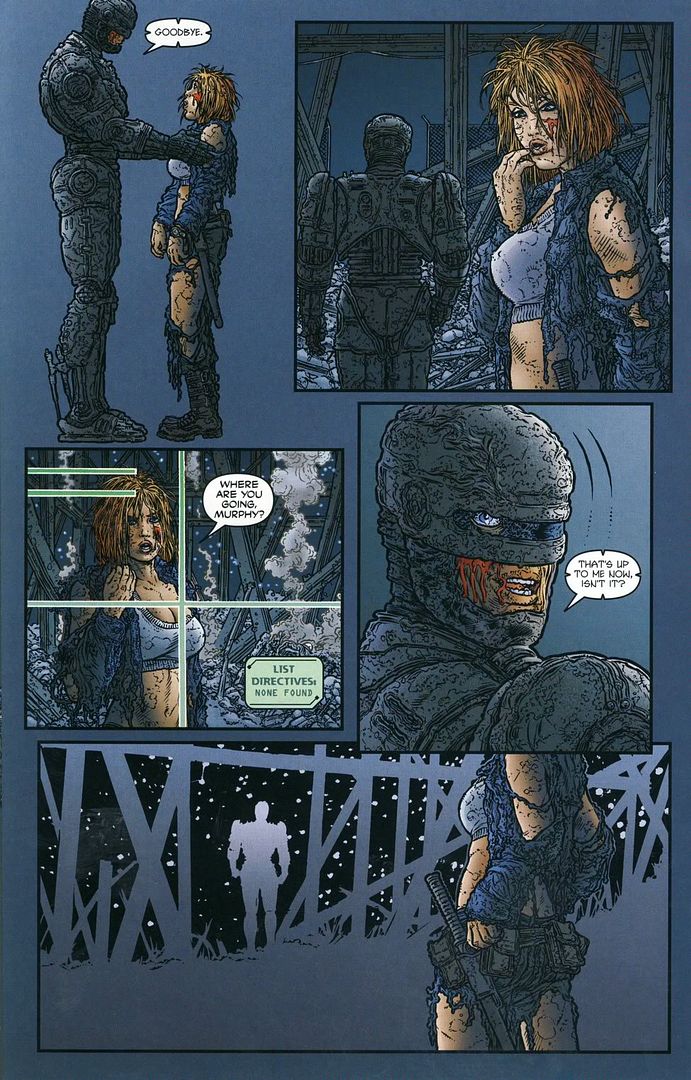 Why, he gets his groove back, of course. ;)