goggle_kid posting in

scans_daily
4 pages from three different stories. This surprisingly turned out to be one of the most talked about books this week at my local comic shop.
Ok in our first story "A Thrown of My Own" (written by Heather White and artist Jeff Stokley)Red dares Gobo to spend a night in the Gorg's Garden. Junior Gorg meanwhile decides to pretend to be king.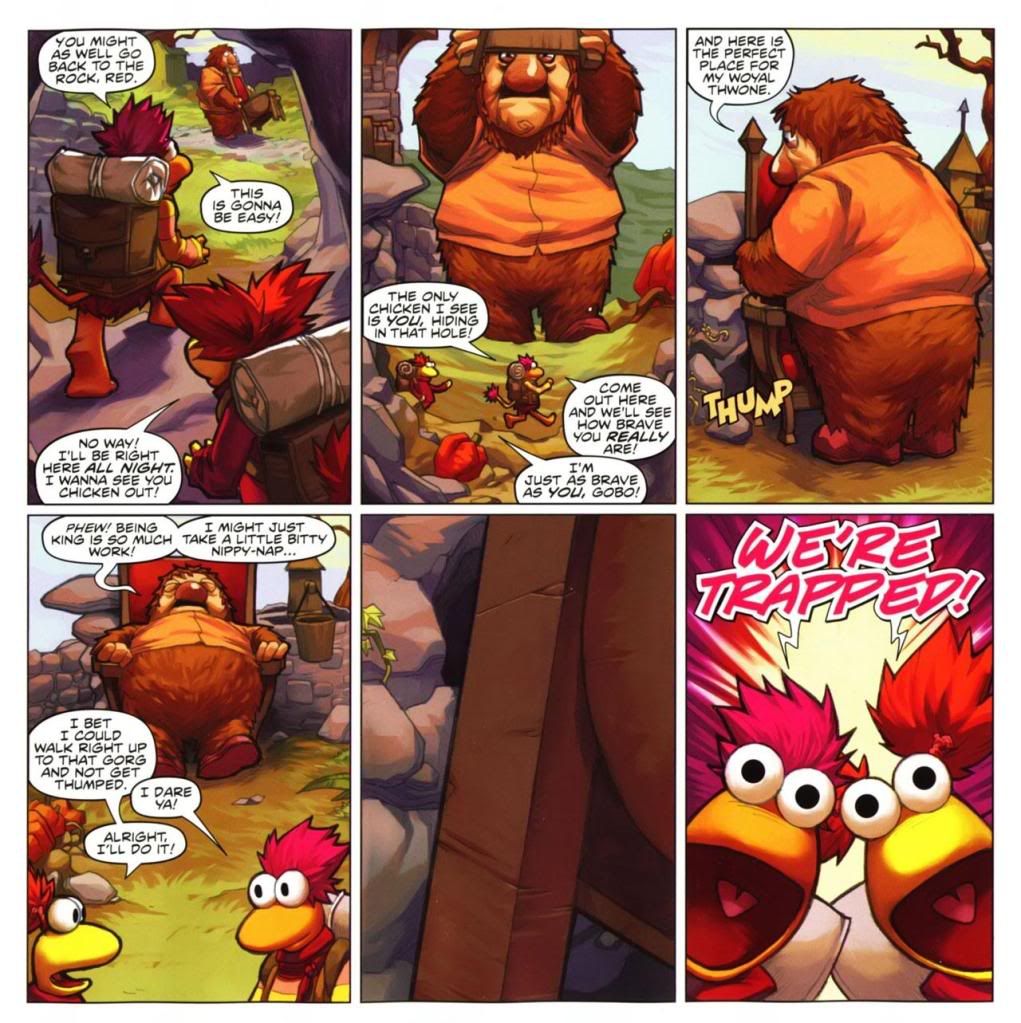 Naturally the other Fraggles know how to respond to this situation.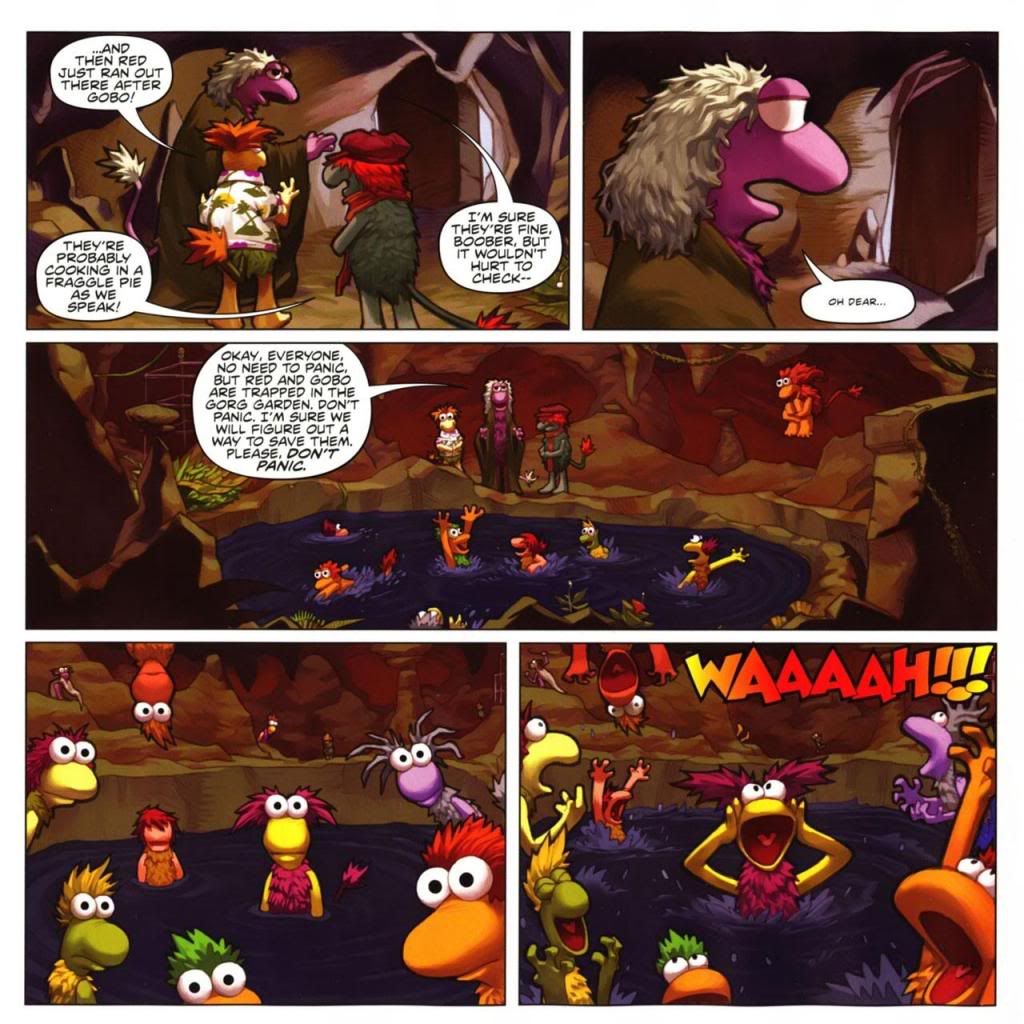 Our first back-up story is Time Flies by Katie Cook. The Fraggles find a pocket-watch and Red decides to make a game out of it.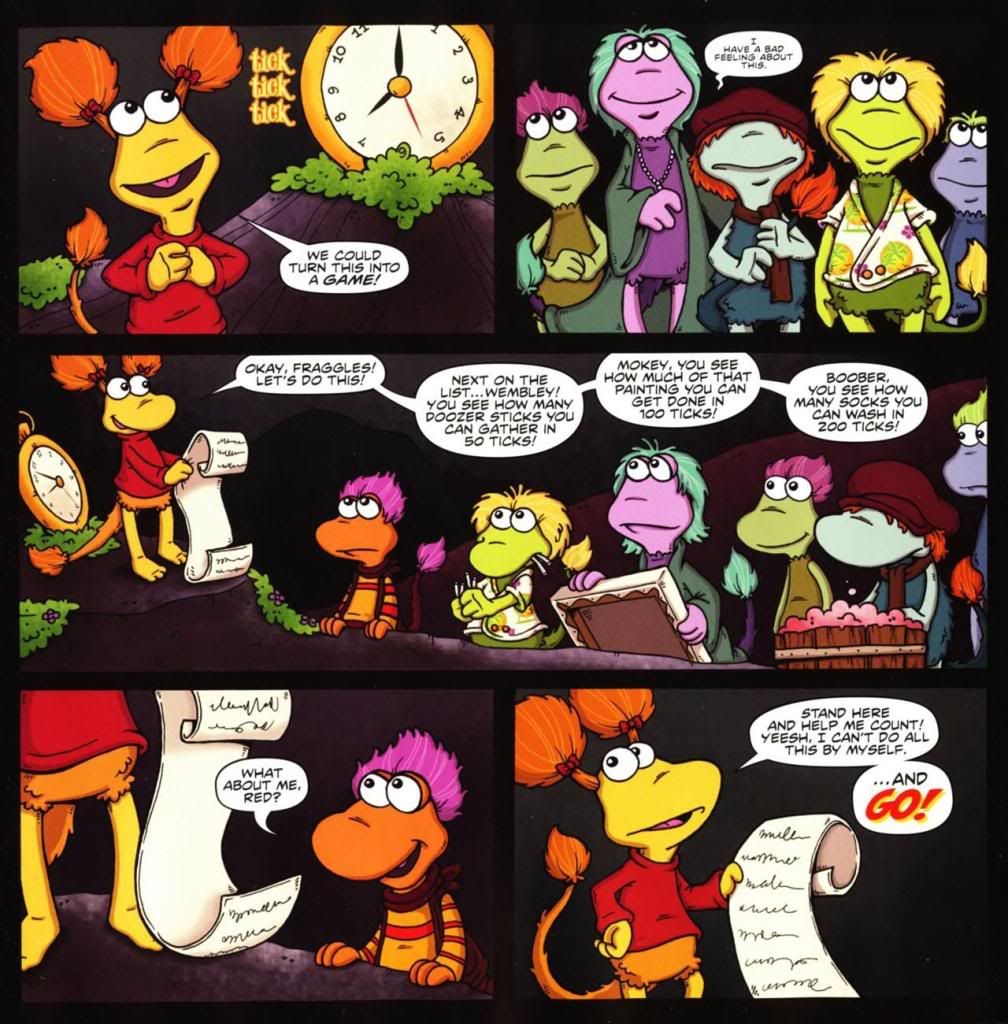 Finally in Red's Big Idea (art & story by Jeffrey Brown) Red and Cotterpin team up to build an invention that will change Fragglekind forever. You'll have to buy the book to find out what it is.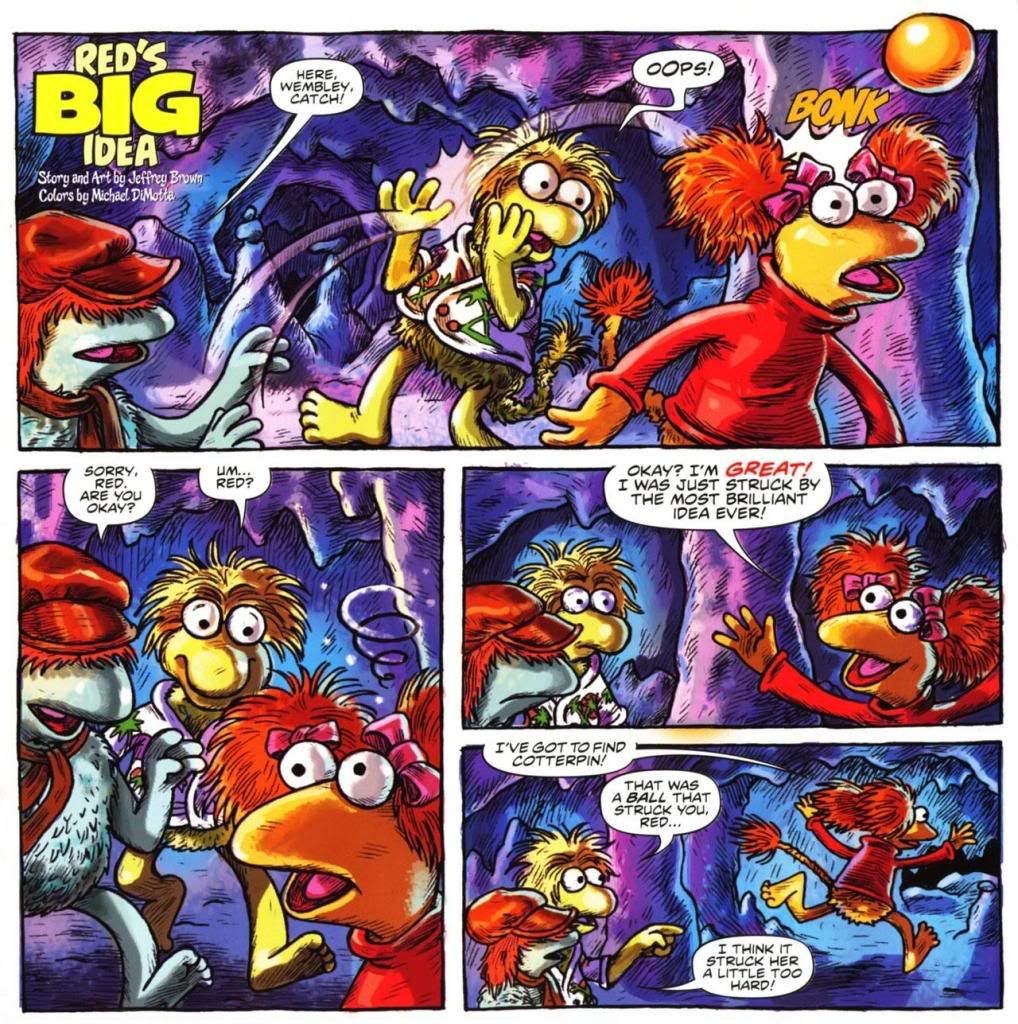 Tags: series: fraggle rock, publisher: archaia, creator heather white, creator jeff stokley, creator katie cook, creator jeffrey brown