jlroberson posting in

scans_daily
Perhaps some spoilers.
To be honest, the only reason I've really been keeping track of all this, which I'm embarrassed I have, because I have never been an Avengers fan. But still. Guilty pleasure. I was promised a takedown. Here it is. This is nice facekicking splodey stuff, and I enjoy watching that tit the Hood reduced to...what he is, really. And it's Hitch and Immonen. So. Highlights.
First, the MU's very own Talia runs back to Ra's Al-Ghul. Uh, Nefaria. For reasons surpassing understanding, she brings the Hood there with her.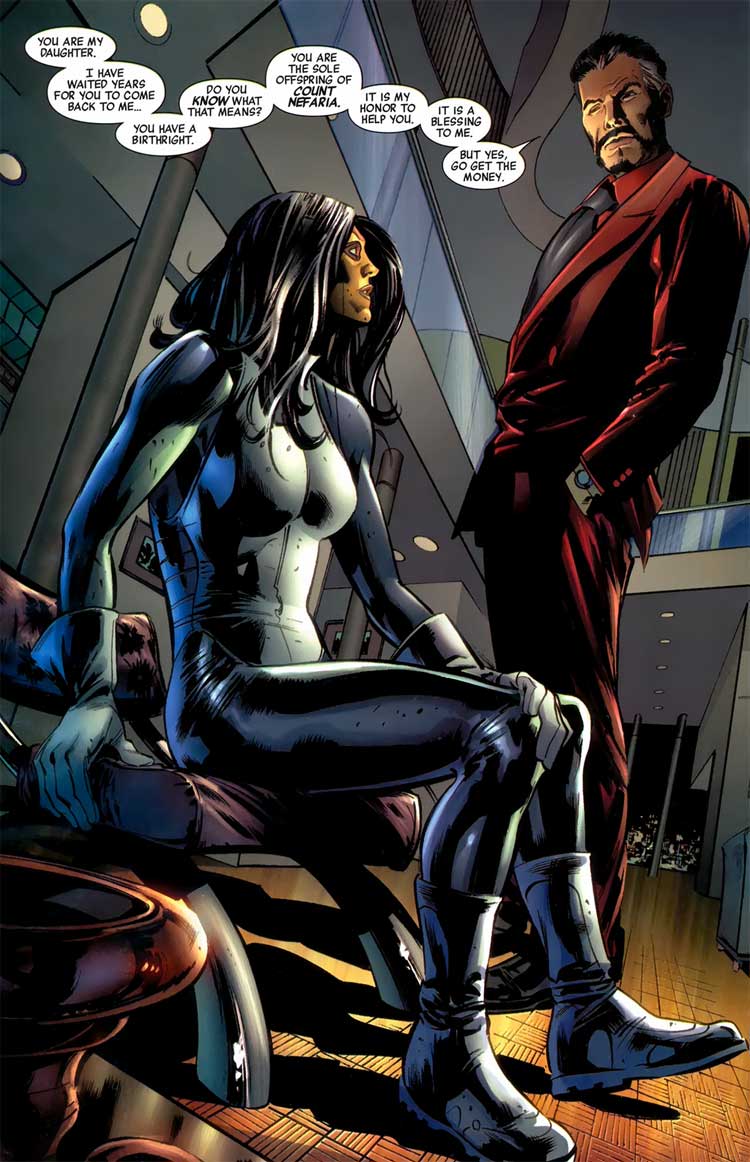 The Avengers happen to be looking for him and they're all happy to talk! Because, you know, they got screwed.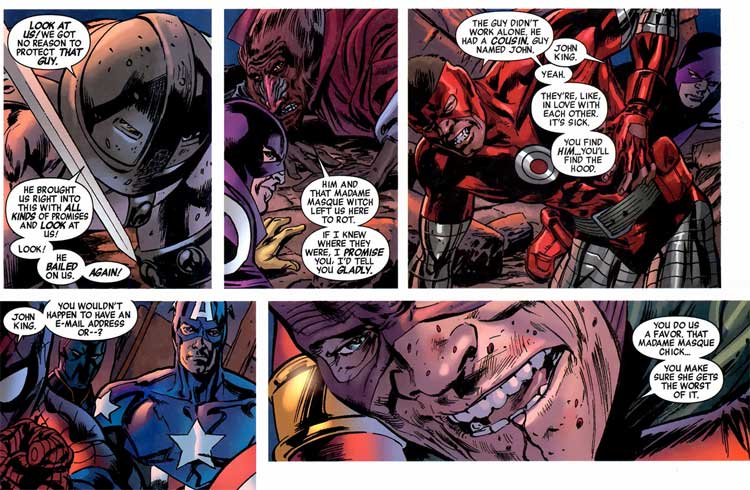 There's some conversational Bendisness for a while, but not bad. They get the Hood's brother. They all crowd him into a corner of a single small panel. He sings like a diva.
Nefaria says what we're all thinking.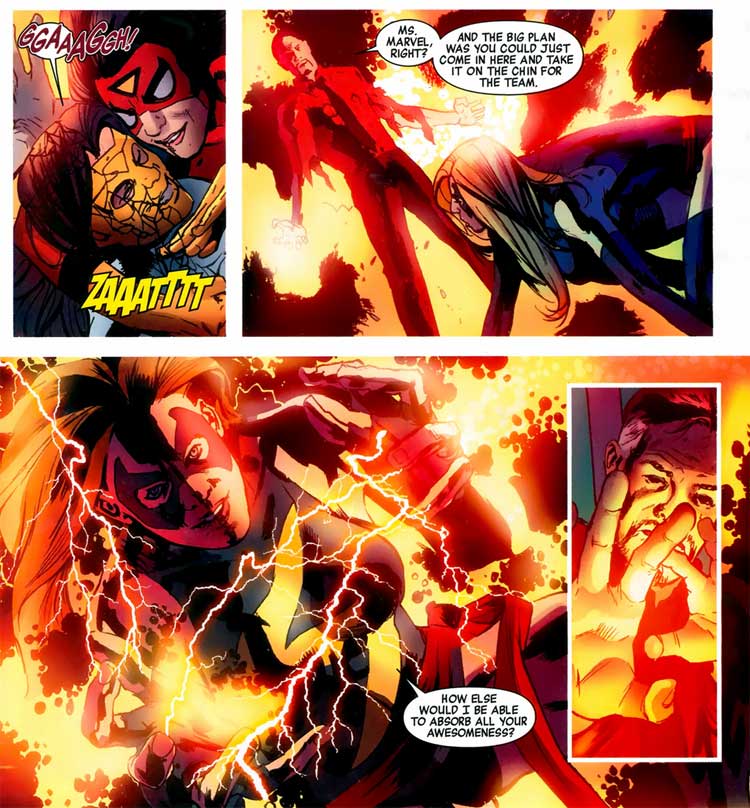 I realize Carol looks like Jennifer Aniston here. But eh. It works. Watch Carol make Nefaria go splodey.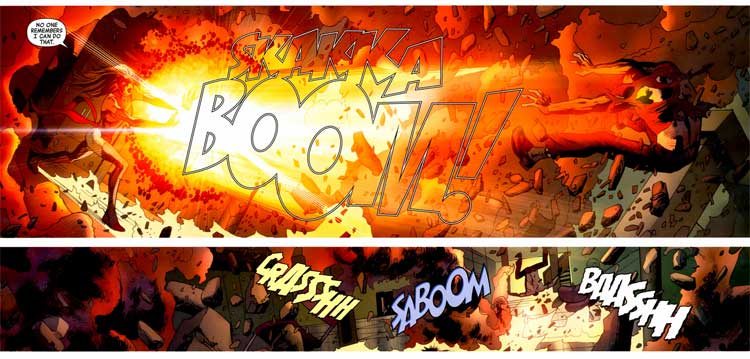 But, you know, he's immortal.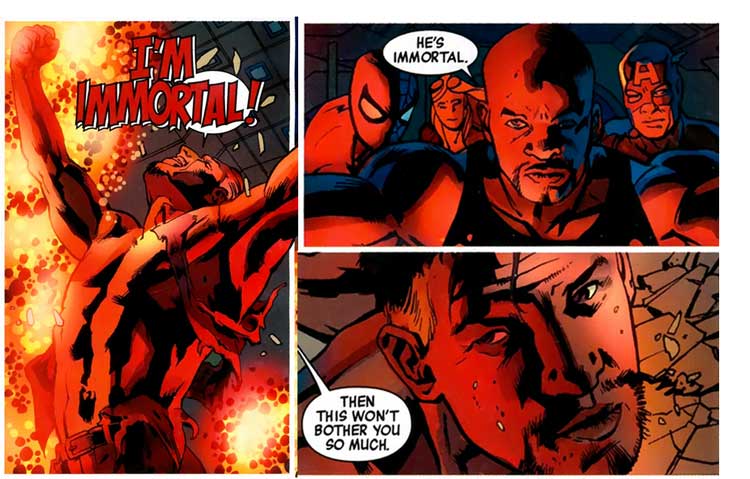 Someone doing what he does best. Cutting up Nefaria. And then more Carol splodey-time. Hardly seems fair. I can see Nefaria screaming, "You brought me back for THIS? TO GET MY ASS KICKED BY A GIRL AND A DWARF? I WASN'T EVEN IN THIS DAMN STORY!"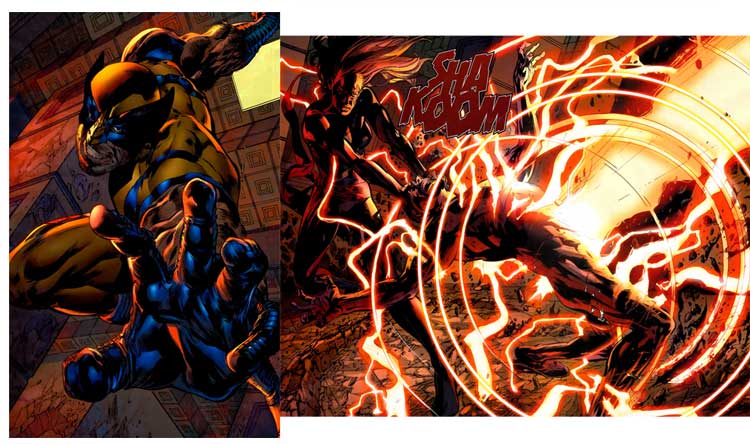 And the moment comes. I detect Stuart Immonen on that first panel in the way Nefaria's body looks, the ragdoll thing. A bit too overtly funny for Hitch.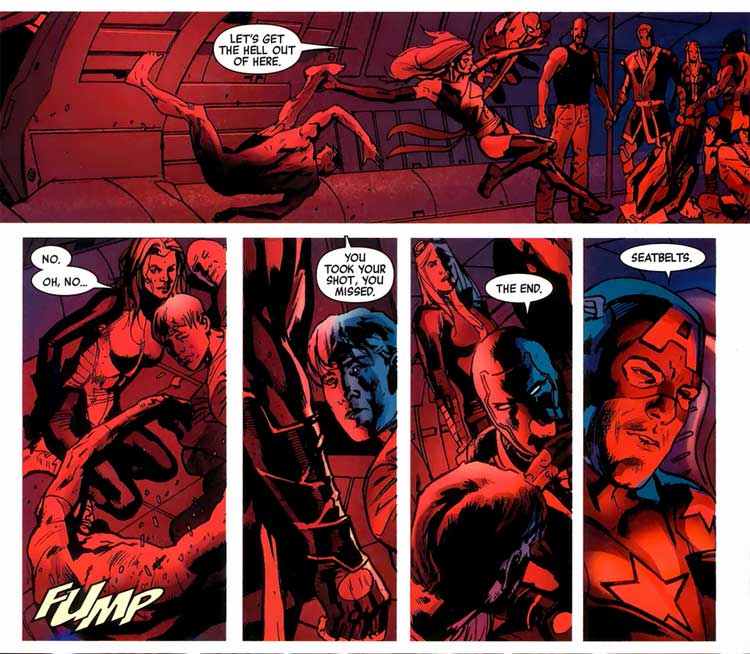 And then the Registration act is gone in a single full-page spread and that's that.
Also, some icons for you. Enjoy.







Tags: creator: brian michael bendis, creator: bryan hitch, creator: stuart immonen, title: new avengers, char: the hood, char: madam masque, char: count nefaria, char: ms. marvel