proteus_lives posting in

scans_daily
Greetings True Believers!
I bring you scans from a fraking awesome X-Men one-shot. Second Comings Revelations: Blind Science.
It knocked my socks off. Two reasons. An amusing storyline and the fact that Doctor Nemesis is the shit. Seriously, he belongs in NEXTWAVE.
In this one-shot Dr. Kavita Rao, Madison Jeffries(Box) and Doctor Nemesis save the day....with SCIENCE!
Plus, nazi-dolphins.
Suggested Tags: char: dr. nemesis/james bradley, char: box/madison jeffries, char: kavita rao, group: x-club, event: second coming, publisher: marvel comics, creator: simon spurrier, creator: paul davidson, creator: francis portela
The X-Club(The X-Men's SCIENCE! squad) are checking out Bastion's Mysterious Oil Rig when they get trapped by a self-destruct device. They start freaking and Rao has a life flashback-montage. Here are the funny bits.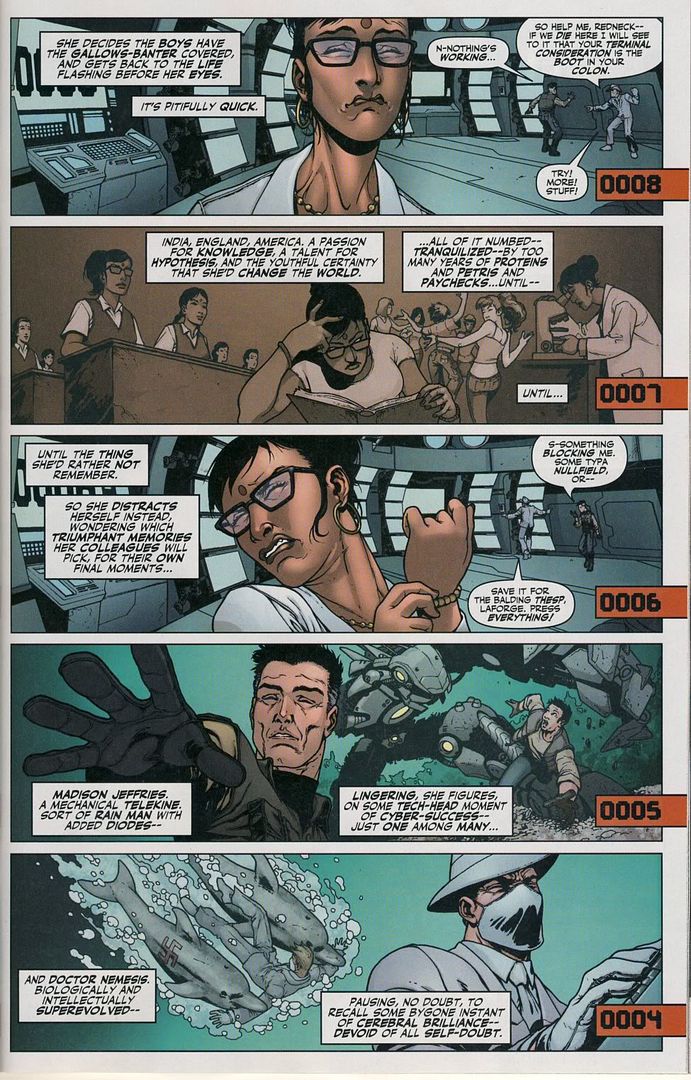 Dr. Nemesis: "Damn you, Flipper-Fuhrer! We shall meet again!"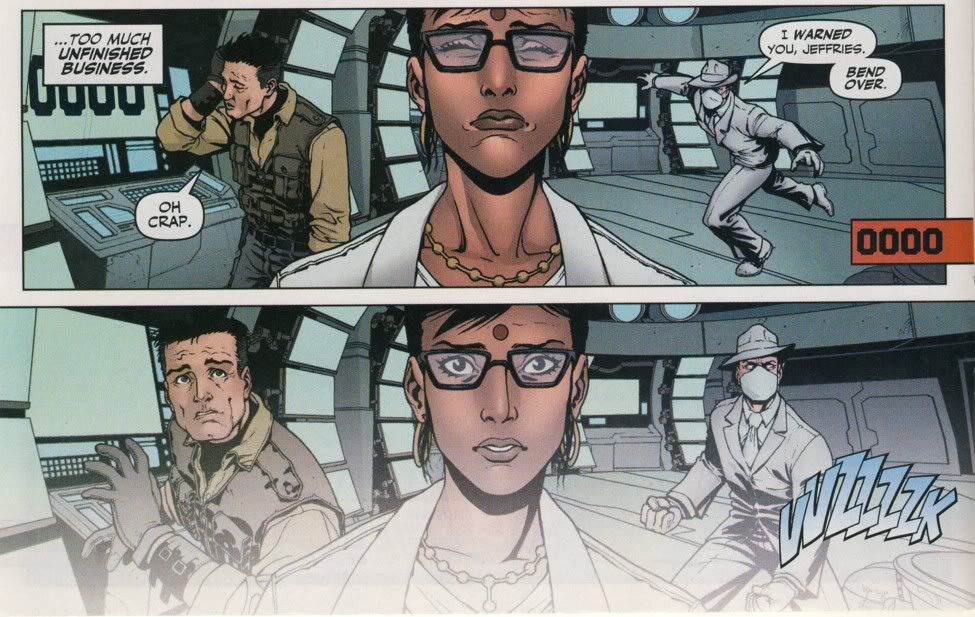 They find themselves in the future where the mutant messiah Hope has destroyed the world by becoming a single entity of all mutants. They attempt to discover what's going on. How will they do that? Simple!
They discover a human Hank McCoy who took Rao's Hope serum to avoid being captured by the "Hub" which the mass-mutant who serves Hope is called. But he's been captured and must be rescued. The mutants hunt by sniffing out mutant DNA so Dr. Nemesis takes out some of his own and baits a.....decoy.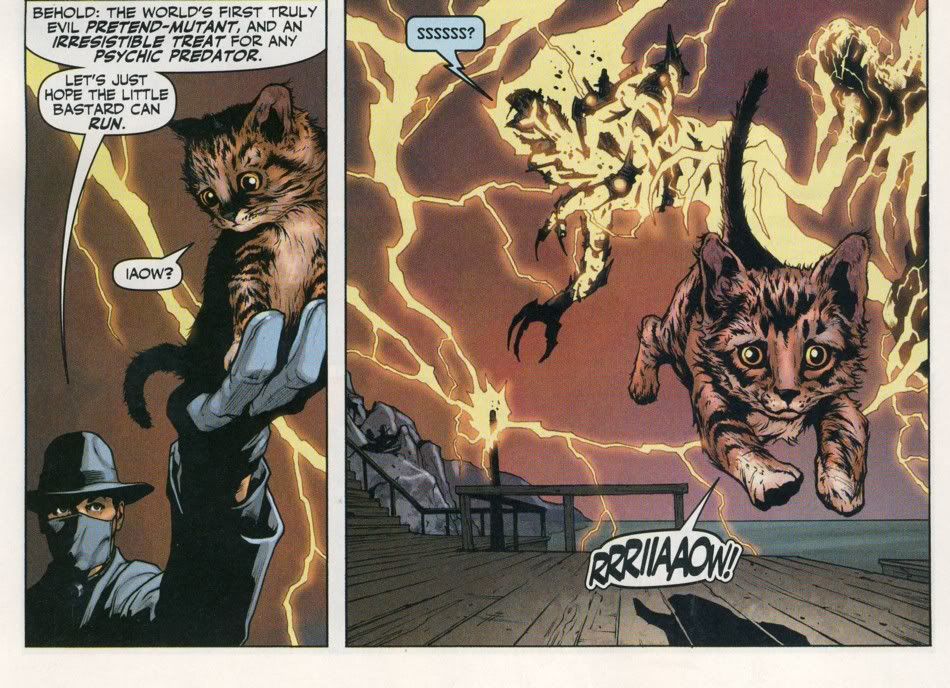 They rescue Hank and Dr. N leads them away with the X-Club battle-cry.

Hank convinces Rao to make more Hope serum to stop Hope. (Ha) She doesn't want to but does. They head to Utopia and there is a science battle!
But it was all a trick! Graydon Creed had trapped them in a simulation in order to get Rao to make more Hope serum.

But Rao tricks them. She never intended to use Hope, she made a bomb instead. The X-Club makes off the rig into the water before it explodes and Box yells out "Go Team Science!"
My God, this one-shot was delightful!