lamashtar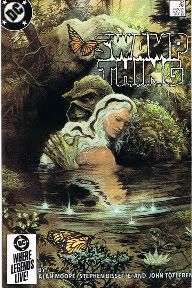 The request that started this. 7 pages from the 23 page Swamp Thing 34, volume two. 'Rite of Spring' by Alan Moore, Stephen Bissette, and John Totleben.
I believe this issue is best read with the
live
version of 'In-a-godda-da-vida' playing in a different tab. The live version is 20 minutes, just hit to Part 2 and Part 3 as each clip ends. If you prefer the more sedate and contemplative 17 minute studio version, try
part 1
then
here
for the rest.
( Read more... )
Suggested tags: title: swamp thing, publisher: dc, creator: alan moore, creator: stephen bissette, creator: john totleben, char: swamp thing/alec holland