pallas_athena
This comic has cheered me up this week, so I thought I'd share.
If you're new to Excalibur, check out
this excellent intro post.
I think, though, that most of us are familiar with this joyously cracktacular romp across the '80s. This issue is from the period when Alan Davis was both writing and drawing, and it resolves the "
Nightcrawler loves Meggan
" subplot that had been smouldering since issue 1. But the thing I love most about this comic is that it answers the question:
What does an exploding toilet sound like if you're Alan Davis?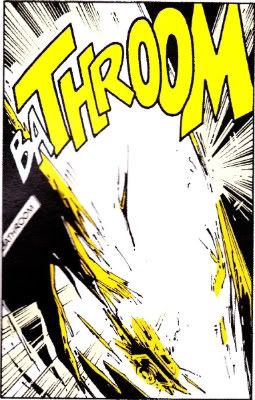 Of course it does.
( Seven pages out of 21 below )