Apr. 24th, 2012


sherkahn
I must confess, that after Beast Wars I have not kept up with the different versions of the Transformers, being turned off by some of the later versions of the rich mythology.
With that said, Transformers: Autocracy has grown on me.
ComicBookResources
has the preview of issue #8, and this one scene just makes me feel the spirit and power of old.
(Translation: I can hear the 80's character voices saying the words as I read)
( Bringing out the big guns. )


sandfire
Paul Jenkins and Humberto Ramos are self-publishing an independent comic series called Fairy Quest using fan-funding methods. Fairy Quest #1 was sold on a limited, convention-only basis a year ago, and the two creators want to reprint it so they can bring it to a wider audience and continue the series.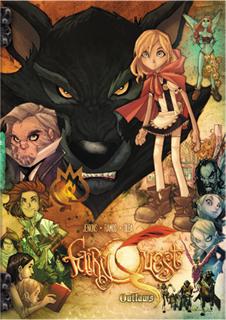 ( We don't want to be in our story anymore, and you can't make us! )
Paul Jenkins calls this the series Humberto Ramos was born to draw, and I agree. Beneath the cut you'll find their officially released
six-page preview
(I also got permission from Paul just in case), and here you'll find links to their
Kickstarter (fan-funding project page)
and
FQ homepage
if you want to help!