perletwo posting in

scans_daily
Filling

sailorlibra
's request for Lois Lane (and incidentally, also

skjam
's for an epic kiss), with scans from Superman Family #187 and Superman #321, both from 1978. Posting four pages each from a 12-page story and a 17-page issue respectively.
Among Lois' many awesome abilities and pastimes? She's a fully qualified field nurse and volunteers as same, we learn in the Jimmy Olsen chapter of Superman Family. As Elastic Lad, Jimmy investigates the shooting of Planet columnist Dave Stevens, who was on to something involving the Ra Institute for solar power research, led by the charismatic Rev. Sun. Meanwhile, Lois and Dave's girlfriend Tina keep vigil over him at the hospital...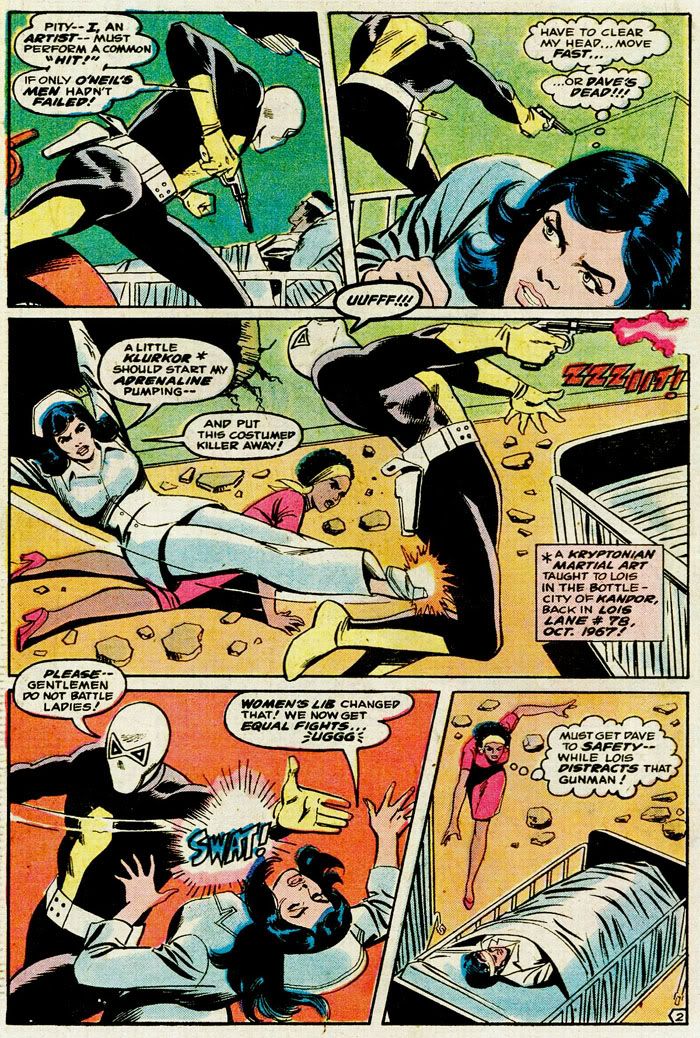 Ya haaa! Take that, ye baddie!
Lois goes to the Ra Institute and figures it out. But Bad Dude has rigged her car to fly over the bay...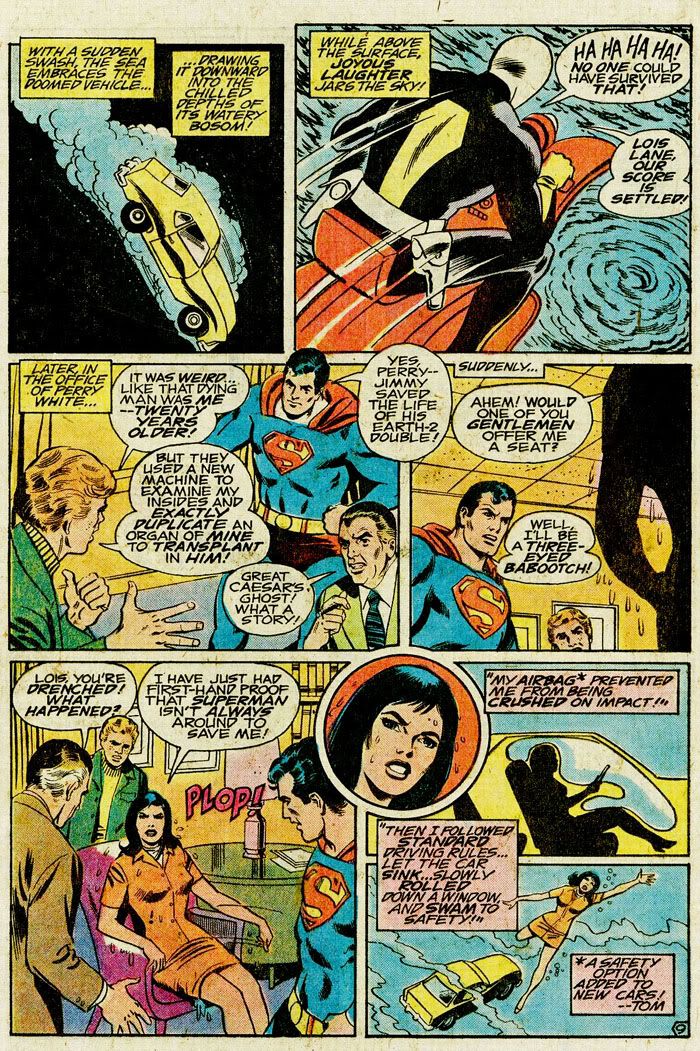 ... and Lois, Supes and the Planet staff rig a sting, which... never mind, here's how it all turns out.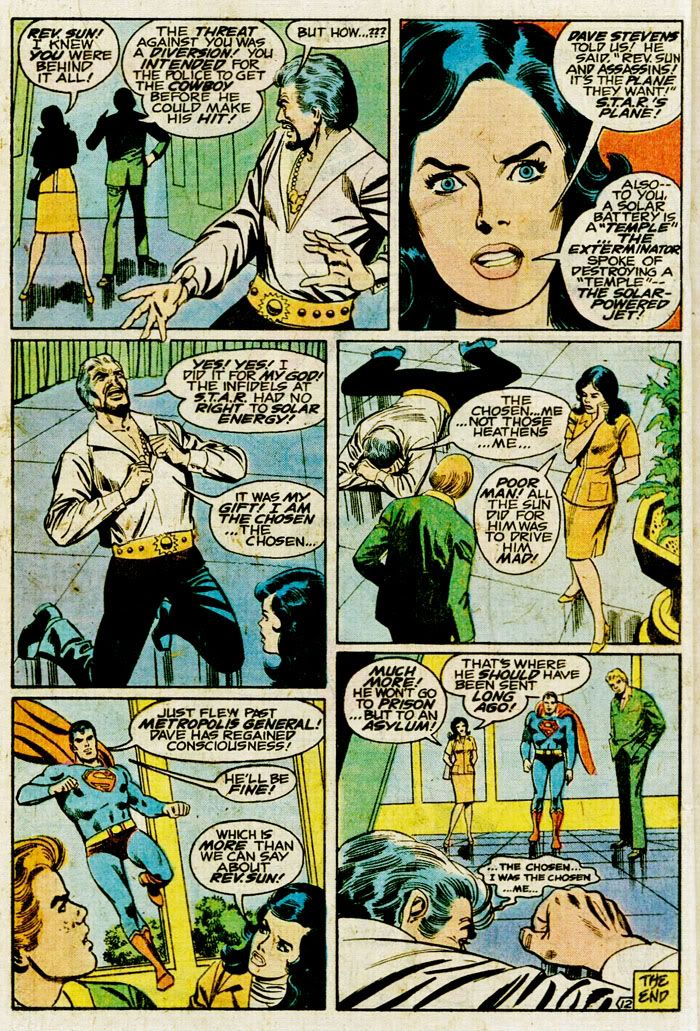 In Superman #321, though, we see that not only can Lois kick asses, she can also touch hearts.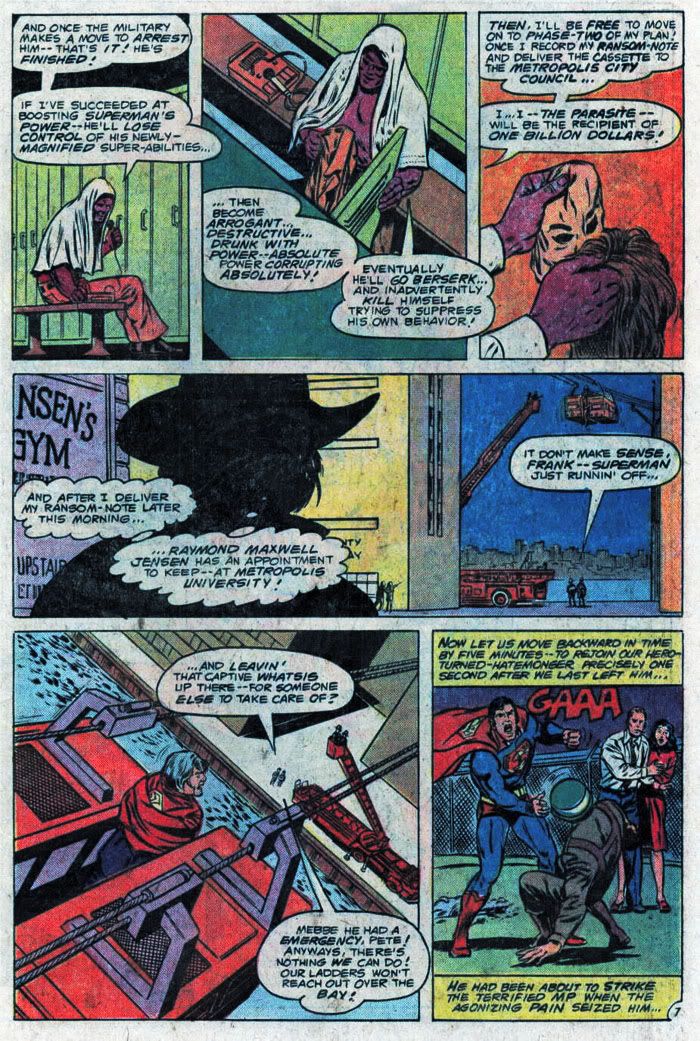 I remember reading both these issues when they were current, and I was 8. So in a way, this is
my
Lois. <3
Tags!
char: jimmy olsen, char: lois lane, char: parasite, char: perry white, char: superman/clark kent, creator: curt swan, creator: frank chiaramonte, creator: joe giella, creator: martin (or marty, there are 2 tags) pasko, creator: tom defalco, creator: win mortimer, publisher: dc comics, title: superman, title: superman family