v_various posting in

scans_daily
A wealth of Namor and North Star from a post I made back in the days of lj.
Context really is for the weak, I can't quite remember the original write up or order. But they all come from my cracky Alpha Flight collection! I love you AF!
So, there's this: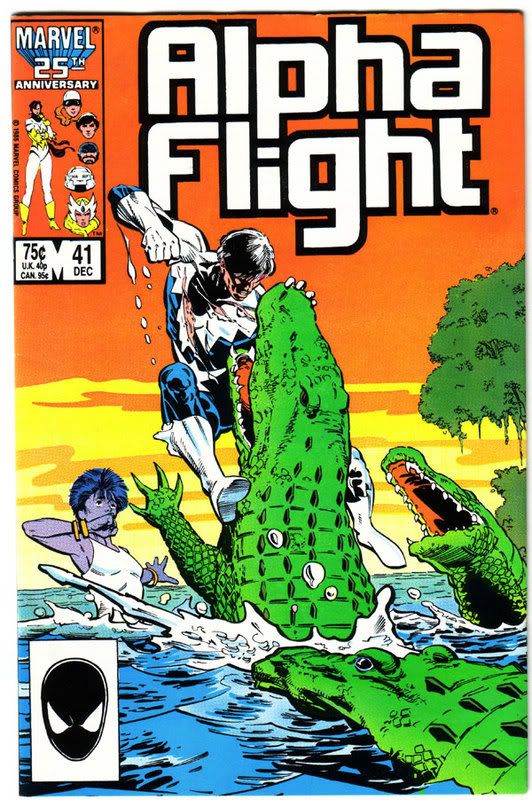 I have that one where everyone can see it. Here is a page from that comic: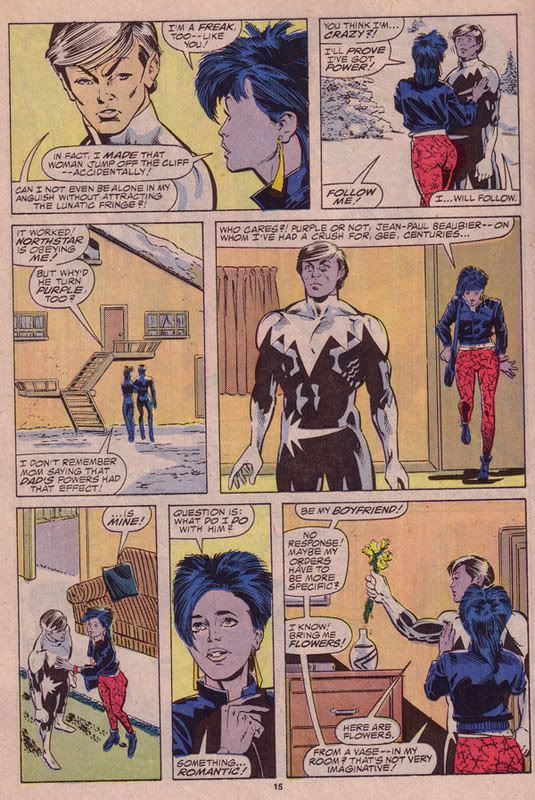 Northstar does not know how to be your herto boyfriend.
These are from a different issue: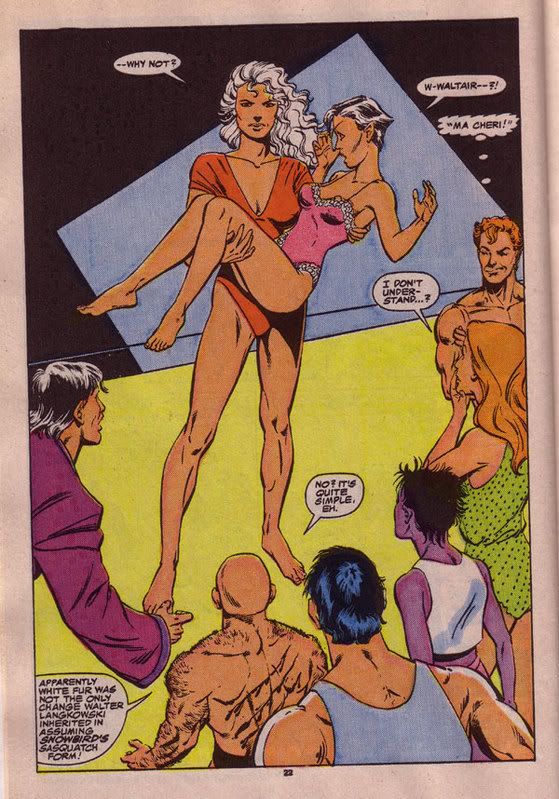 My, what ever will Aurora do?
Can you believe this passed for subtle? This is from the "we never
SAID
he was gay" years.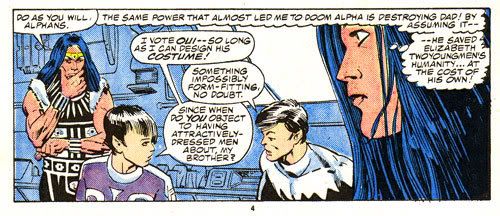 These are from an issue where he Namor is looking for Marrina. I can't even.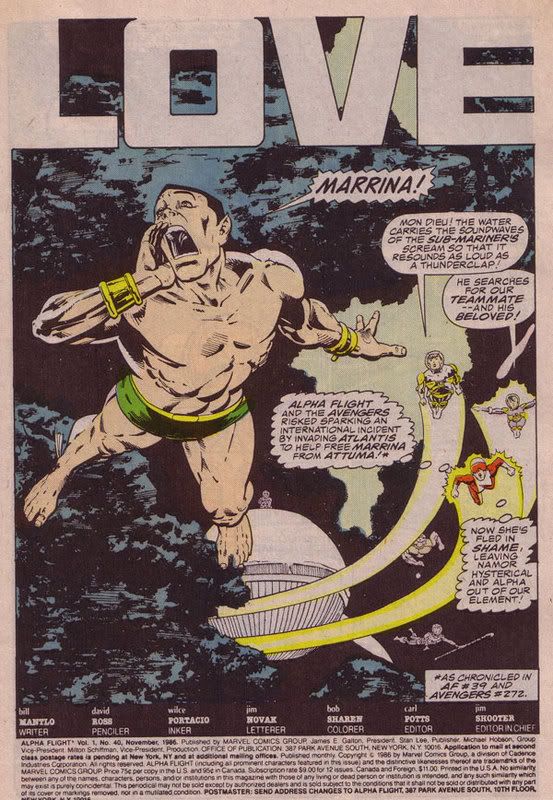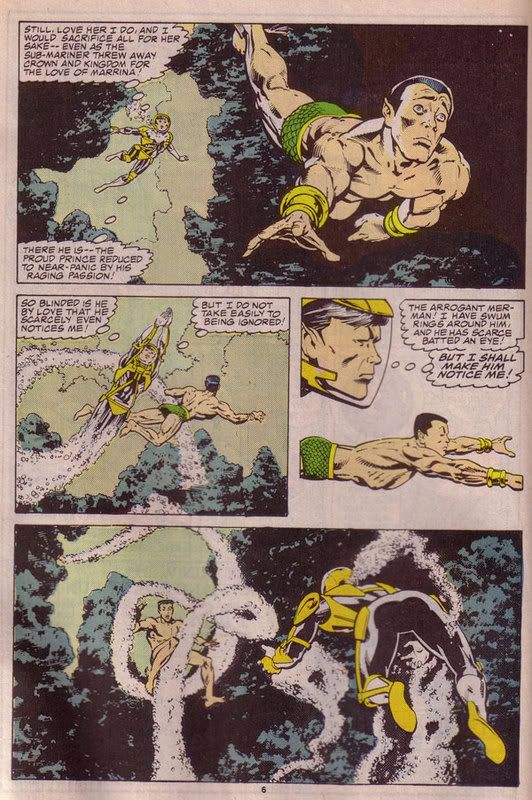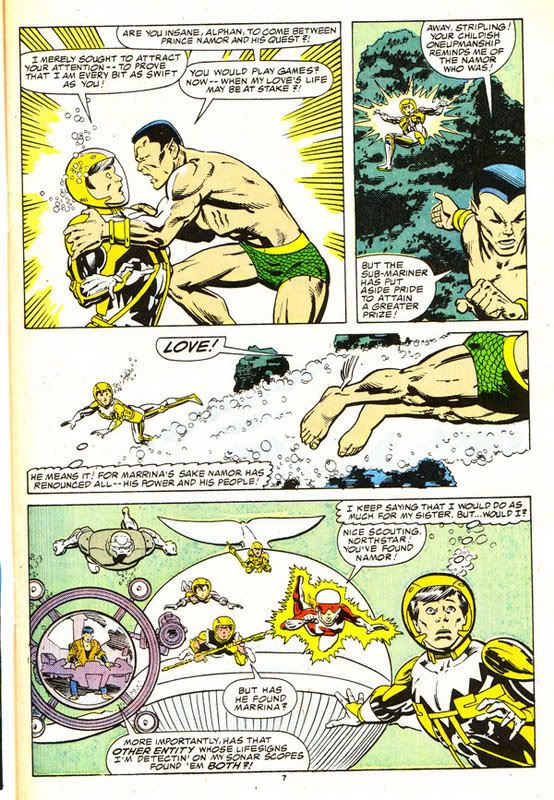 I would like to point out, Northstar just
swam between Naomr's legs
. Look at the bubble trail. Second thing, why is Northstar even comparing Namor's romantic love to the love he has for his sister?!
Here is something from yet another issue, a bit a bonus Shaman dickery.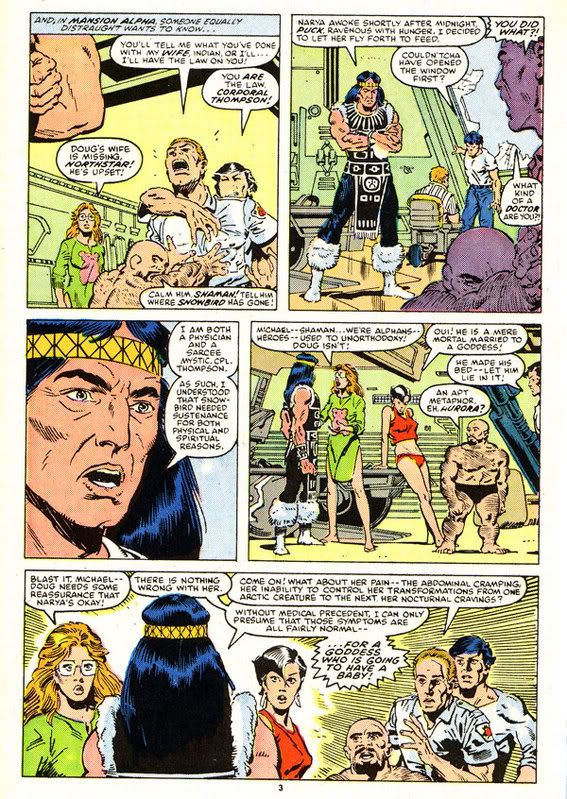 Hey everyone, listen to this bit of private medical information about your teammate! Also, (and picture this said in the same dramatic fashion)
Northstar totally has AIDS!
okay, so that second part never happened. The writing team later decided Northstar didn't actually have aids, he was "homesick". Also, a fairy.
And this, just for fun. Have you ever bought a comic just for the cover? I'm sure you have. We all have.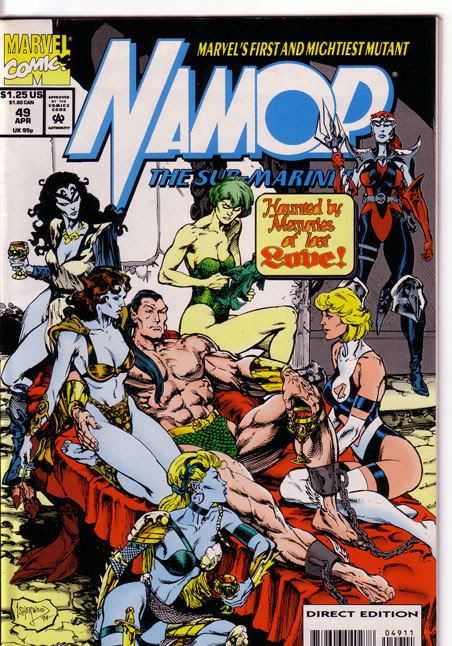 Suggested tags:
char:northstar/jean-paul_beaubier
char:sub-mariner/namor_mckenzie
(Namor Mckenzie? What?)
char:aurora/jeanne-marie_beaubier
group:alpha_flight
publisher:marvel_comics