proteus_lives posting in

scans_daily
Greetings True Believers! It's another Thor post!
One of my favorite parts of the current Thor run is the 100% awesome that is Balder the Brave.
He's the god of light and Thor's Asgardian BFF. He's one of Asgard's strongest warriors and often considered second only to Thor himself. He's loved and revered.
In this post he discovers his true heritage and his rightful place in Asgard.
Plus: The Warriors Three being snarky! Loki scheming! Balder being Awesome! Loki flirting with Balder!
Suggested Tags: char: balder the brave, char: loki. char: thor odinson/donald blake, char: fandral, char: hogun, char: volstagg, title: thor, publisher: marvel comics, creator: j michael straczynski, creator: olivier coipel
Balder is gazing from the towers of Asgard.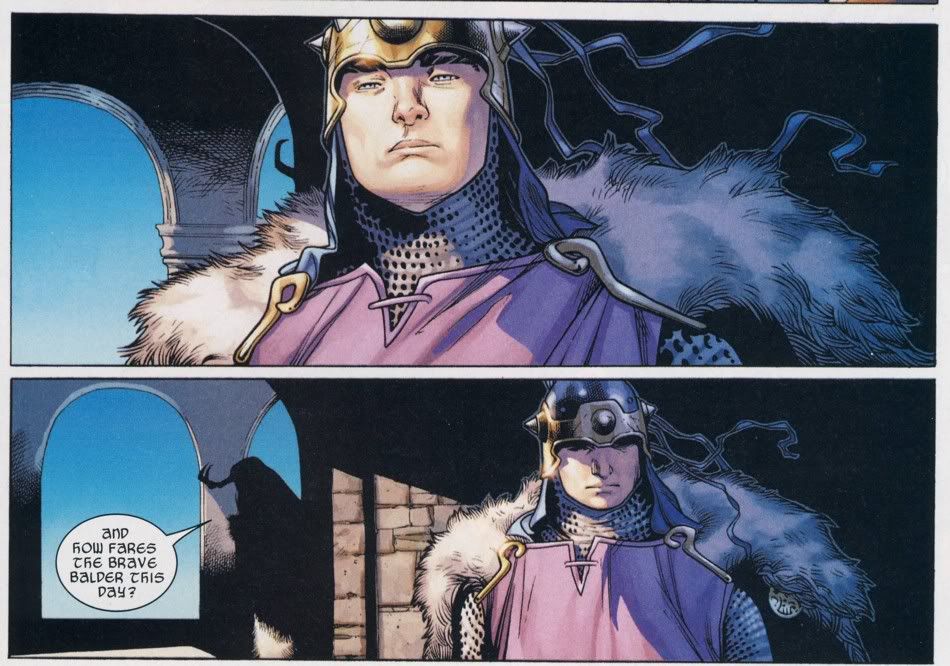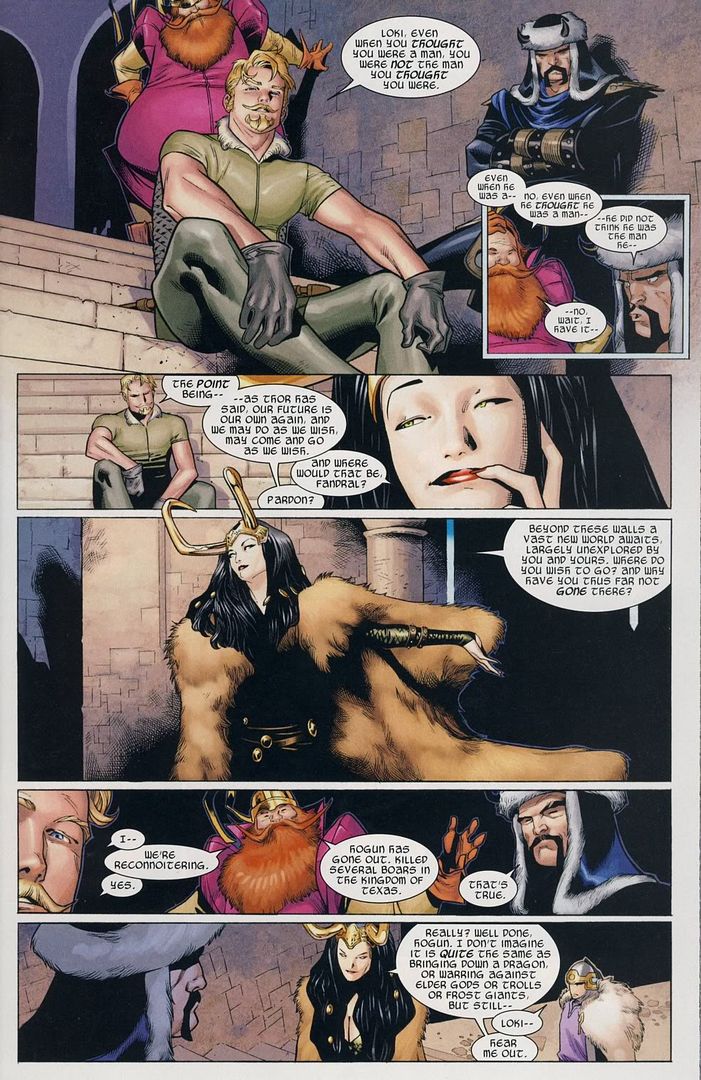 Kingdom of Texas, ha. Plus, hearing Loki say, "Hear me out." should scare the shit out any Asgardian.
Loki begins spinning her web. Talking their lack of freedom by limiting themselves to Asgard and wasting their reborn lives. She mentions Frost Giants walking the Earth, which captures Balder's attention.
He later visits Loki's boudoir and asks about the giants.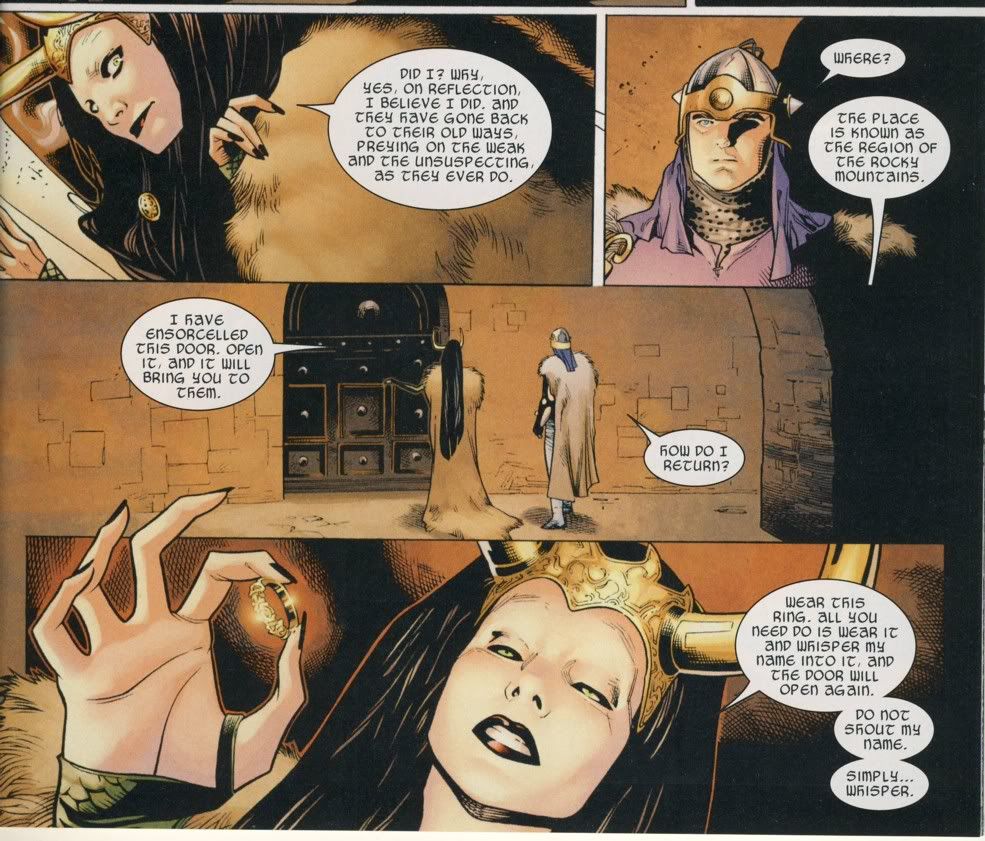 Wow, Loki's version of "You know how to whistle, don't ya Jake?"
Balder threatens to kill Loki if she's tricking him and walks through the warp-tube.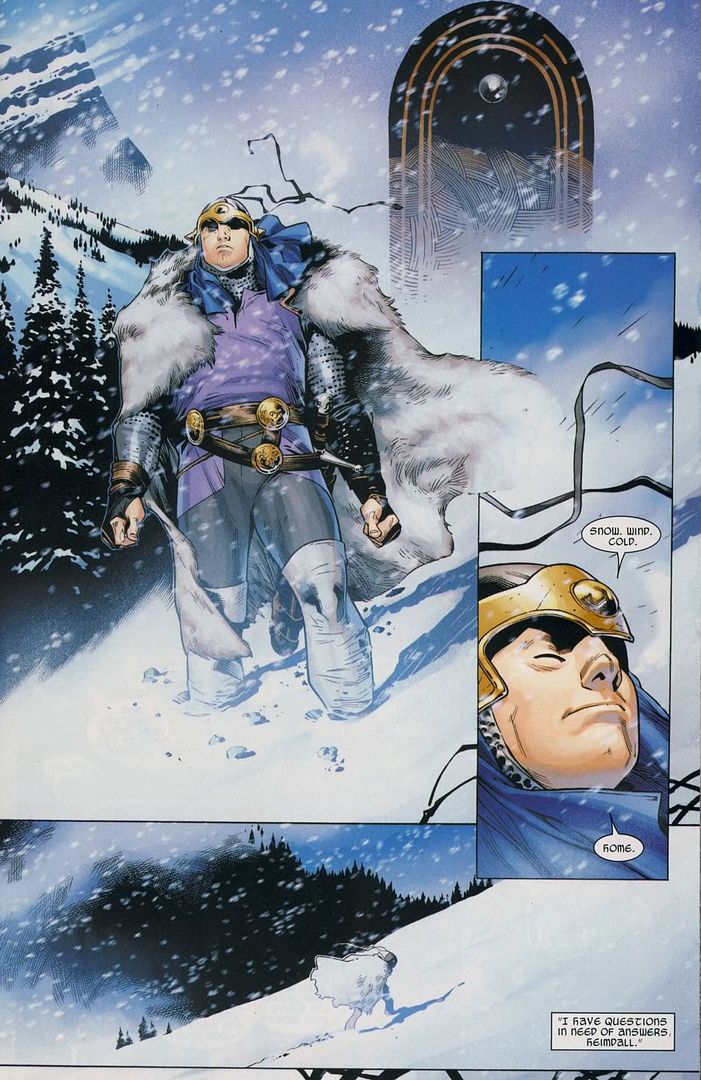 Balder treks through the mountains.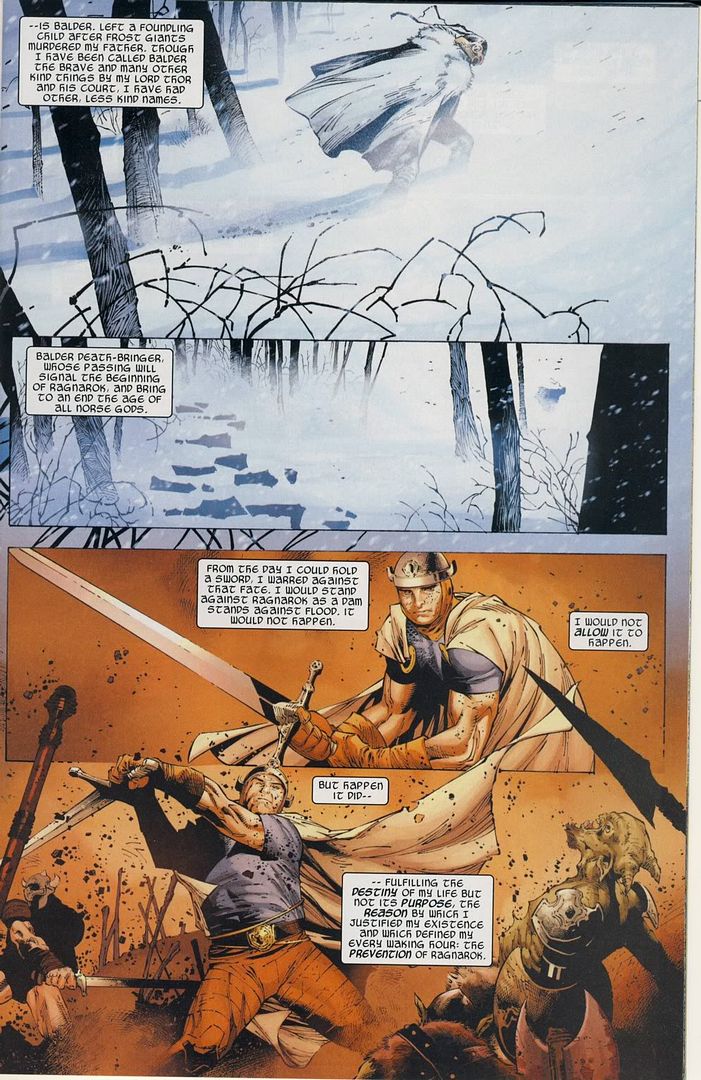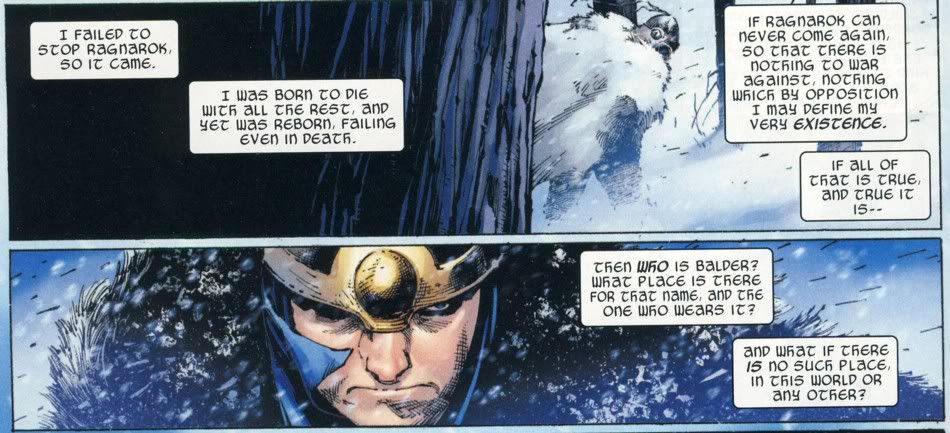 How awesome is Balder? He's so awesome, he can emo-out about his place in the world without sounding like a wuss.
Loki is watching him with a frost giant by her side.
A family's car has broken down on a mountain road. They can find nothing wrong with it, it's almost like....magic. They are set upon by Frost Giants. Balder arrives.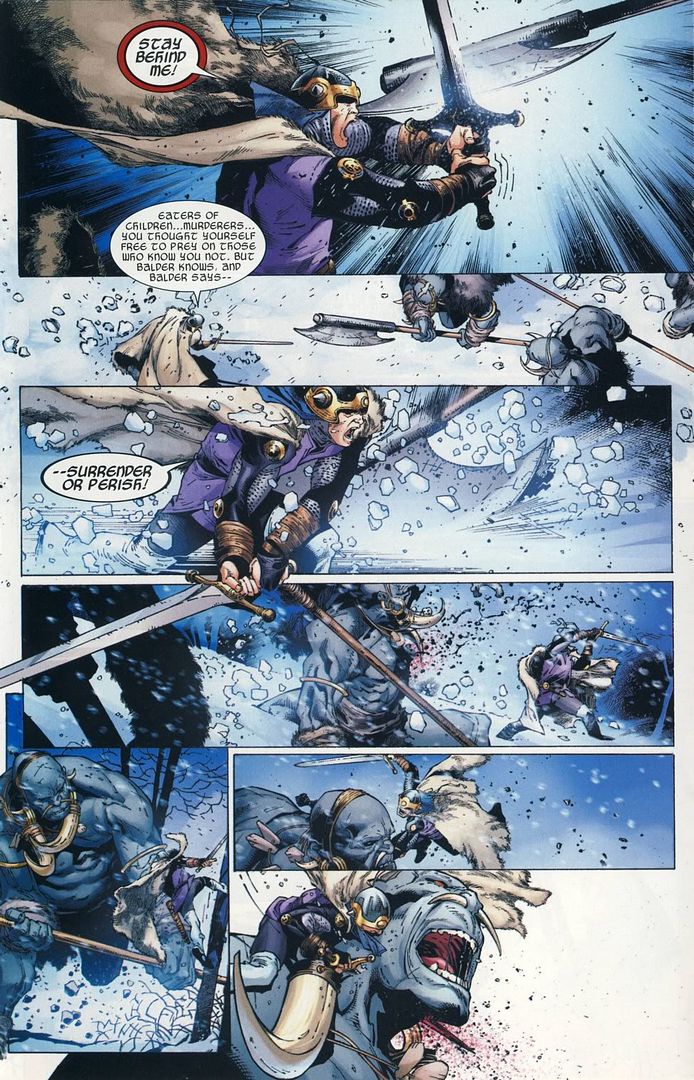 The last giant gets the drop on him but Loki appears "out of the blue" and kills the giant. She warns Balder about their mortality in this world. Cops show up and the family Balder saved acts like total dicks.
Thor has to pick them up!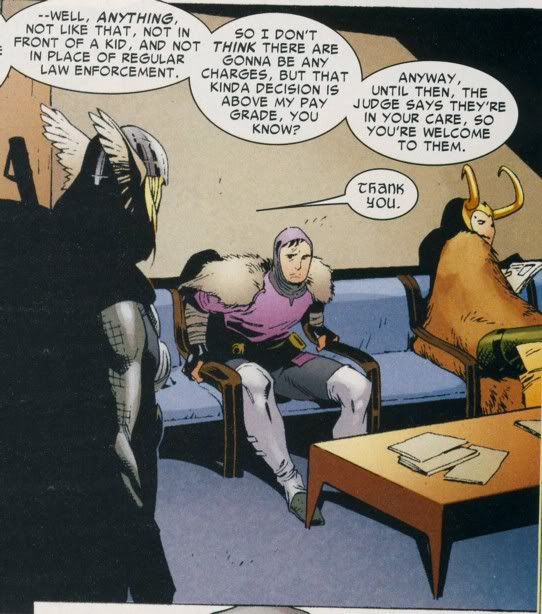 That made me laugh, Loki just chilling and reading a magazine. What is she reading?
Balder is still moody and talking to Loki.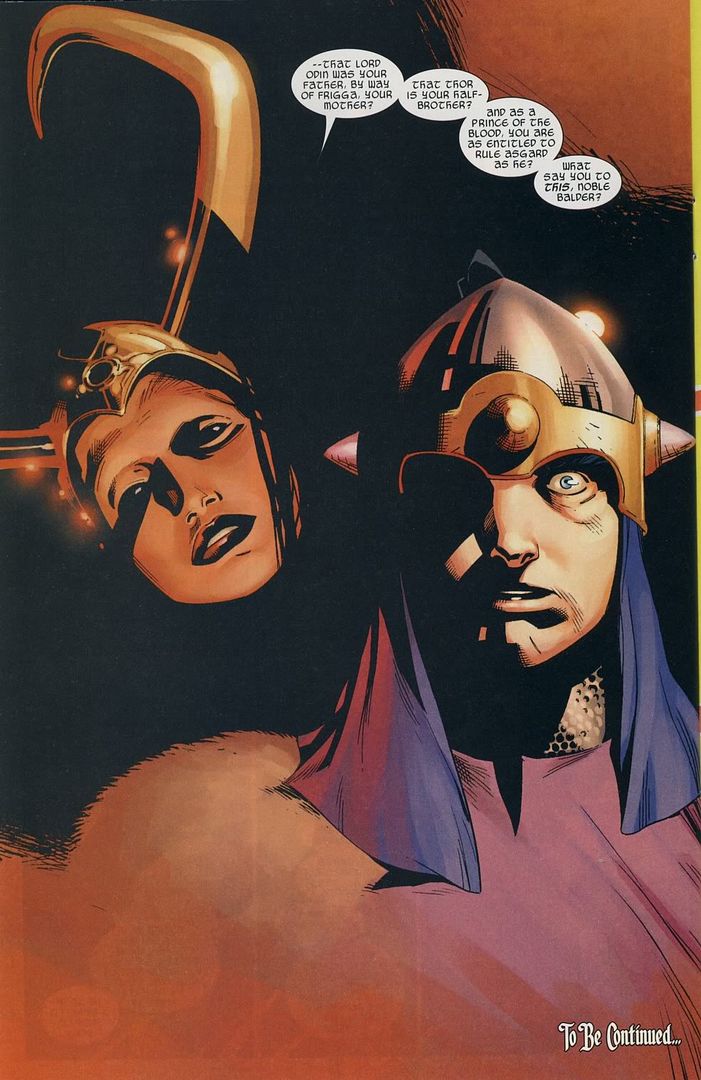 Loki loves the soap opera tactics.
Loki explains.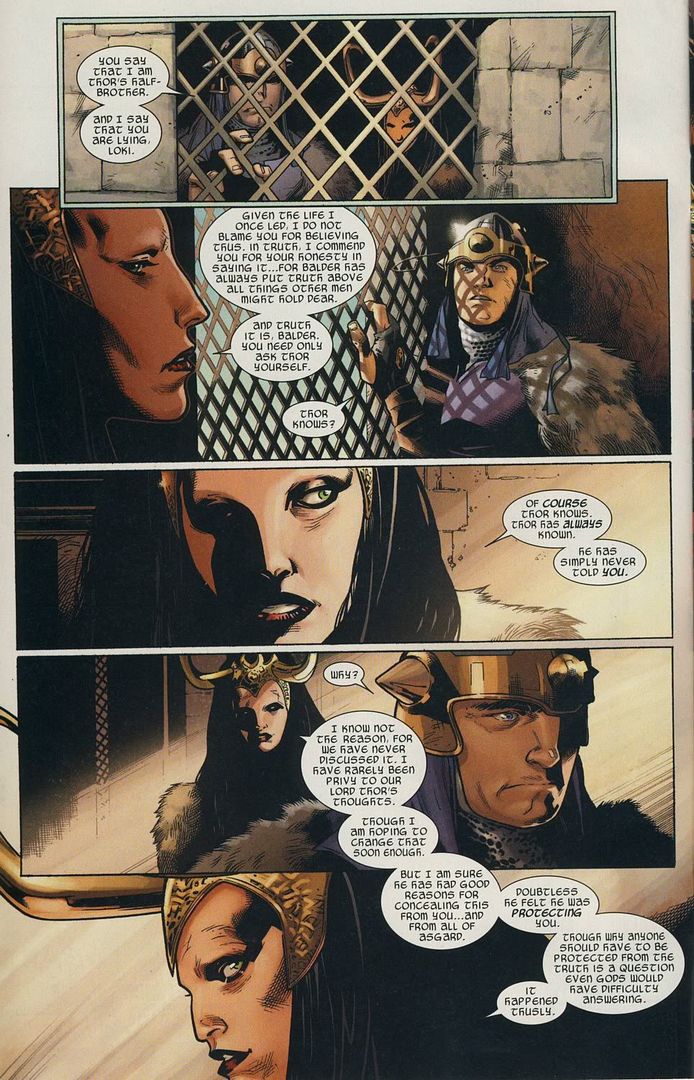 Loki describes an Odin-Party, which, as you can imagine is awesome. Odin hooks up with Frigga.
Odin rides out and meets an oracle which tells him of Balder's fate and Ragnarok.
I love this page.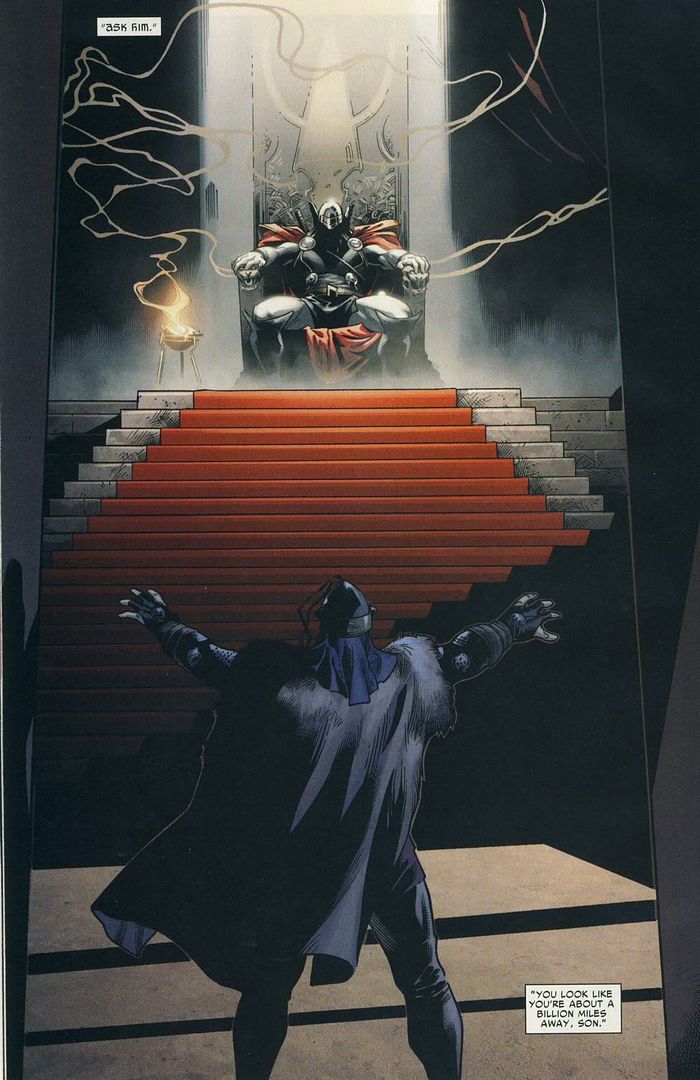 They sit as brothers.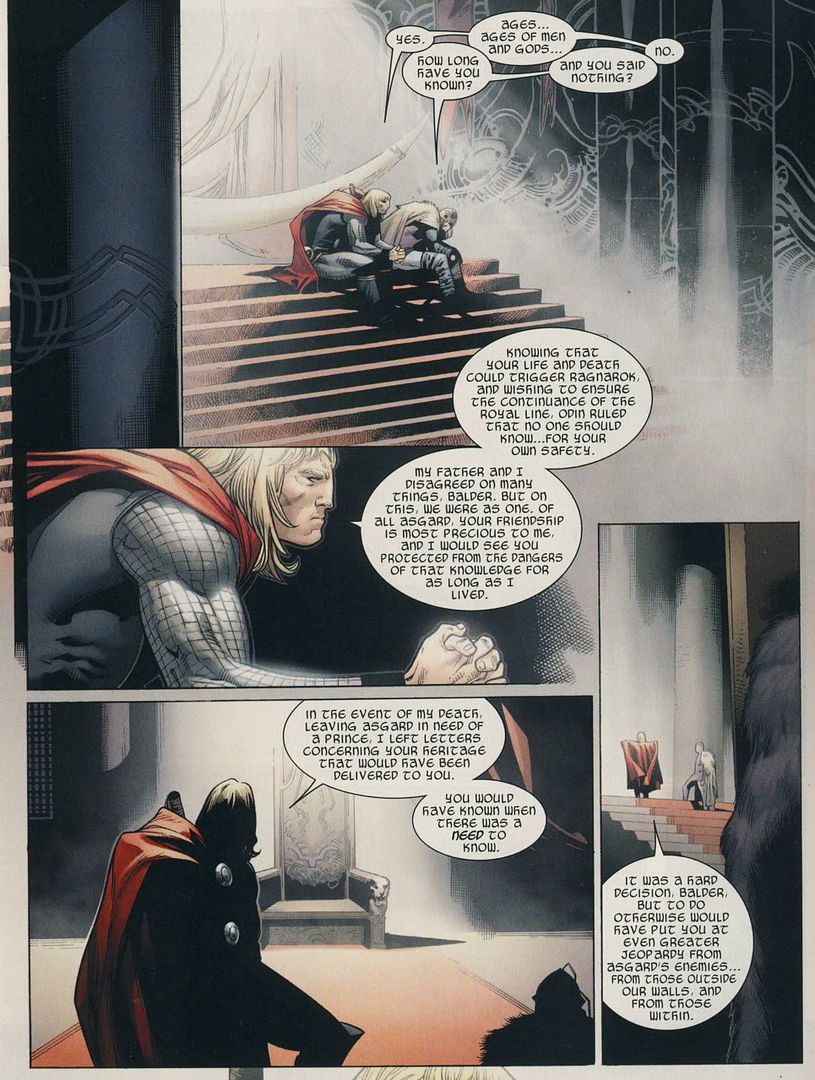 Loki enters and he reveals he has always known of the prophecy but, "I did no harm with that knowledge, for Balder is revered even by Loki."
Thor admits his shame in not telling Balder after their rebirth.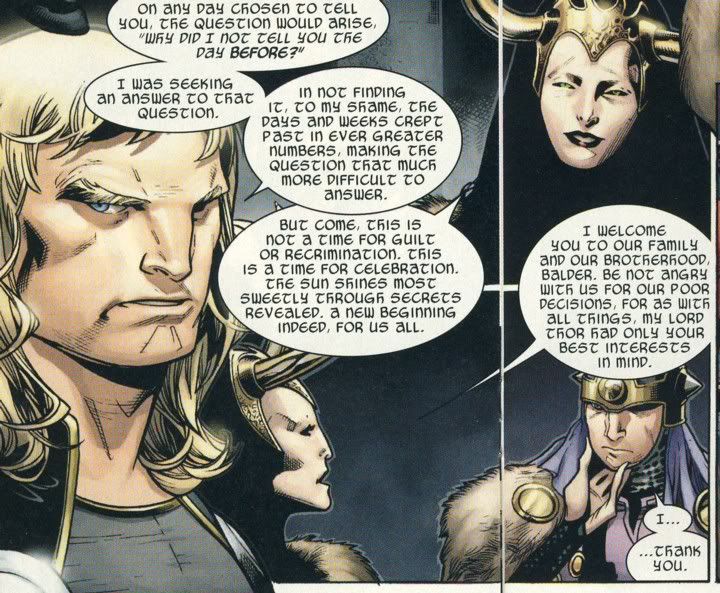 Loki acts so...familiar with Balder. I may be sick but I want to ship Balder/She-Loki.
Loki asks if there is a reason to keep Balder in the shadows.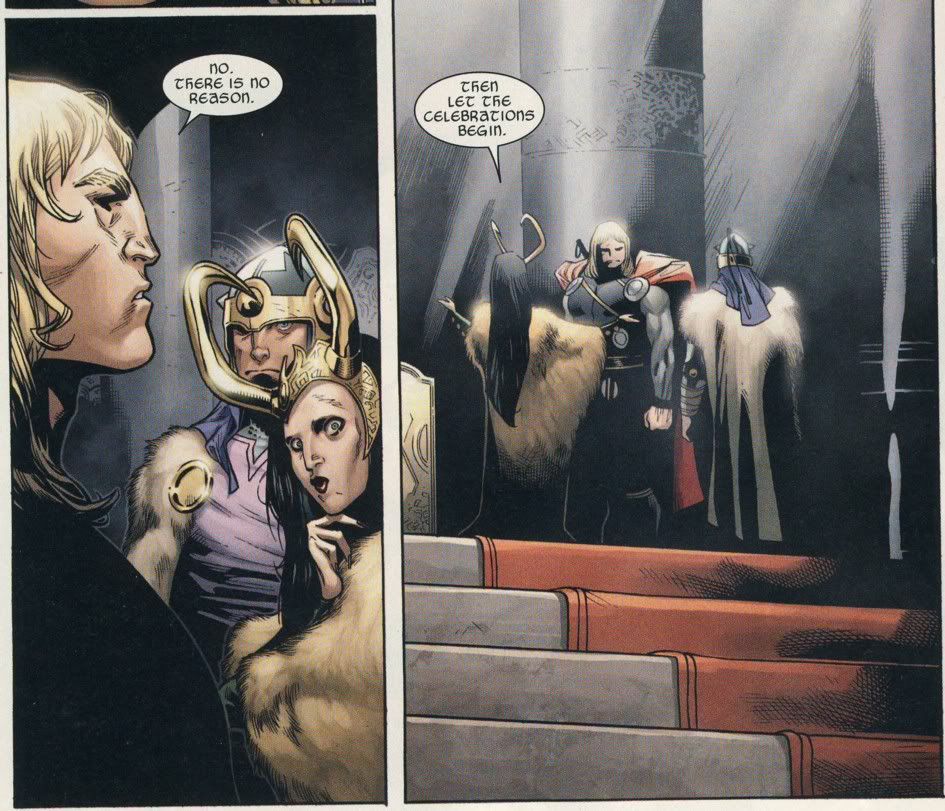 The celebration is announced by a horn-blast from Volstagg that knocks people off their feet in Broxton. Balder asks to see Loki before he see his public.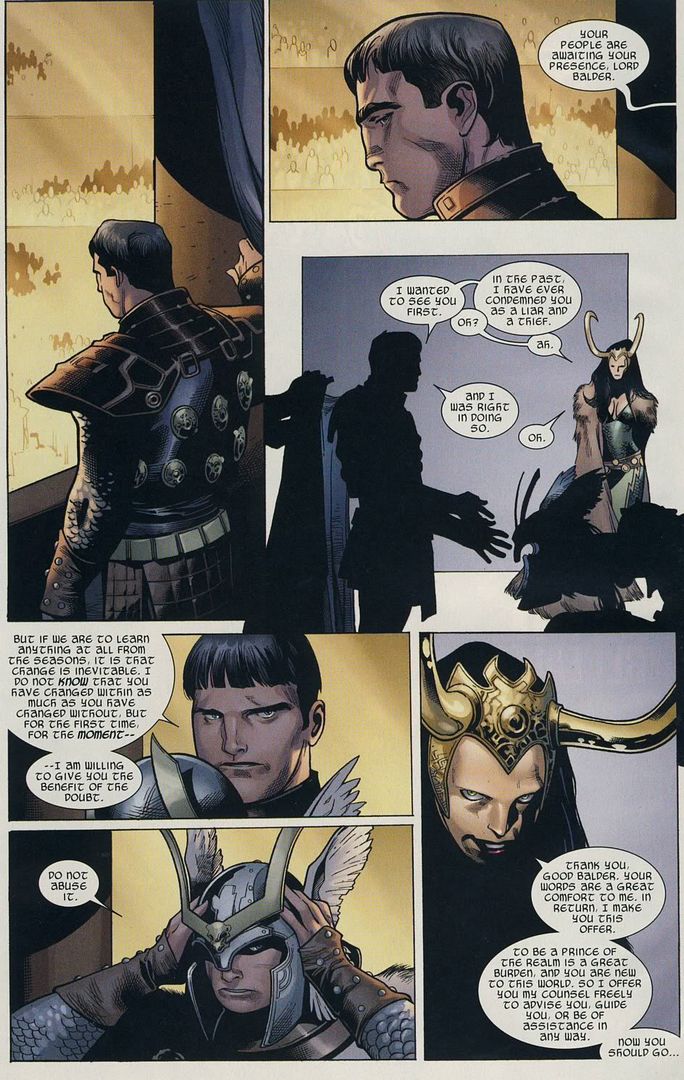 Shippy.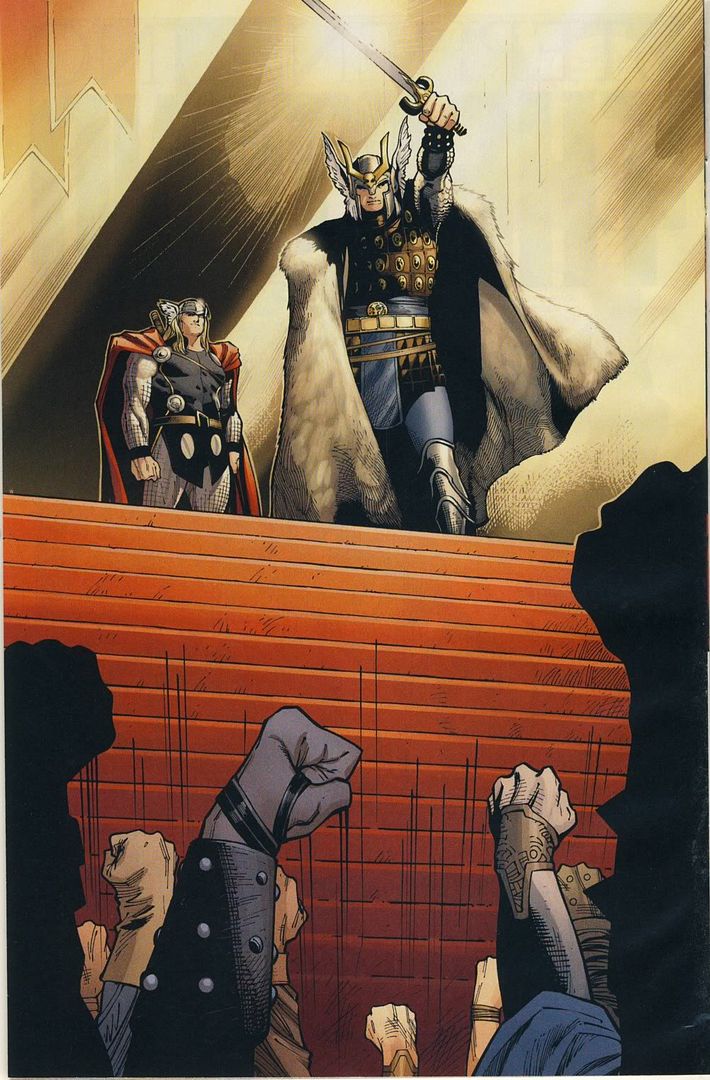 Love that page. ALL HAIL BALDER THE BRAVE! THE BRIGHT!