proteus_lives posting in

scans_daily
Greetings True Believers!
I picked-up the Deadpool: Origins one-shot today and it was surprisingly good.
We all know DP as the merc-with-a-mouth and a jokester but Wade isn't always about the laughs......4 scans.
Deadpool is making a movie about his life and is interviewing writers. Which involves shooting them in the knee-cap when the screw-up.
He finally meets one he likes and starts talking his life. Weapon X, Cancer, being a merc, being BFF with Cable, healing factors. Then the writer asks him about his childhood.
Deadpool: "My dad was a real kidder."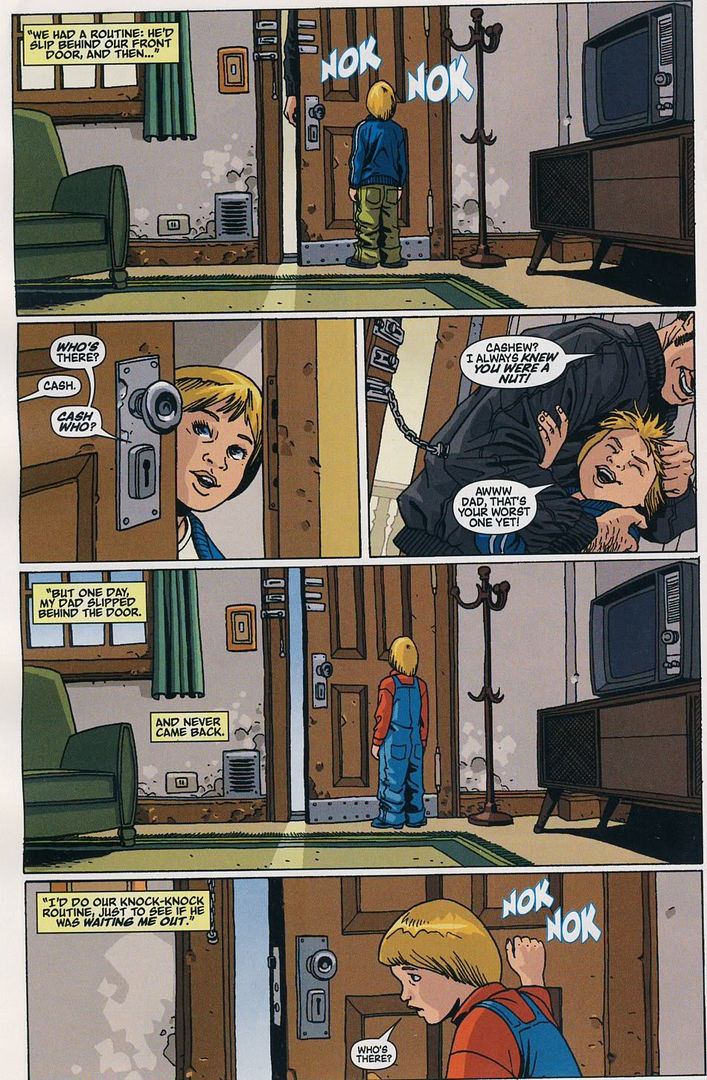 But poppa was a rolling stone. Wade's mom turns to drinks and laughter to dull the pain and Wade takes off. He later joins the army and sets down the Deadpool path. He tells the writer:
"See, I think mom had it right all along."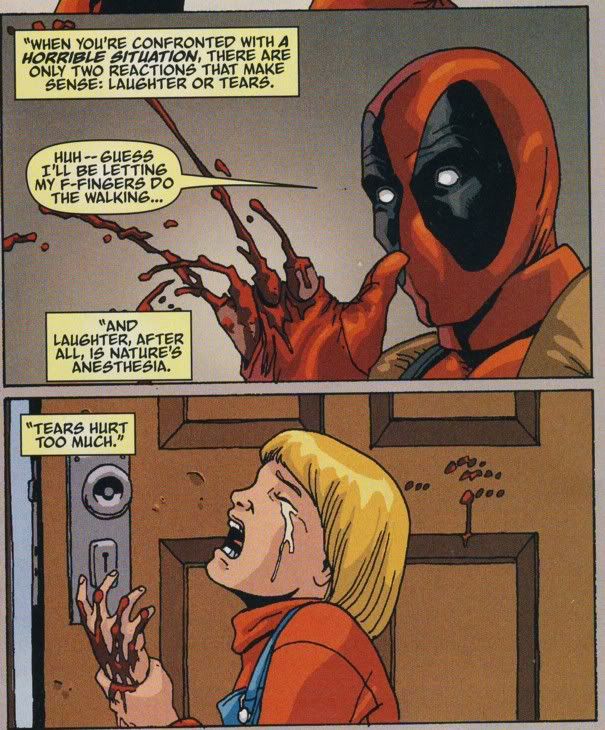 The writer gets up to leave and asks Wade if he could ask his dad one question, what would it be?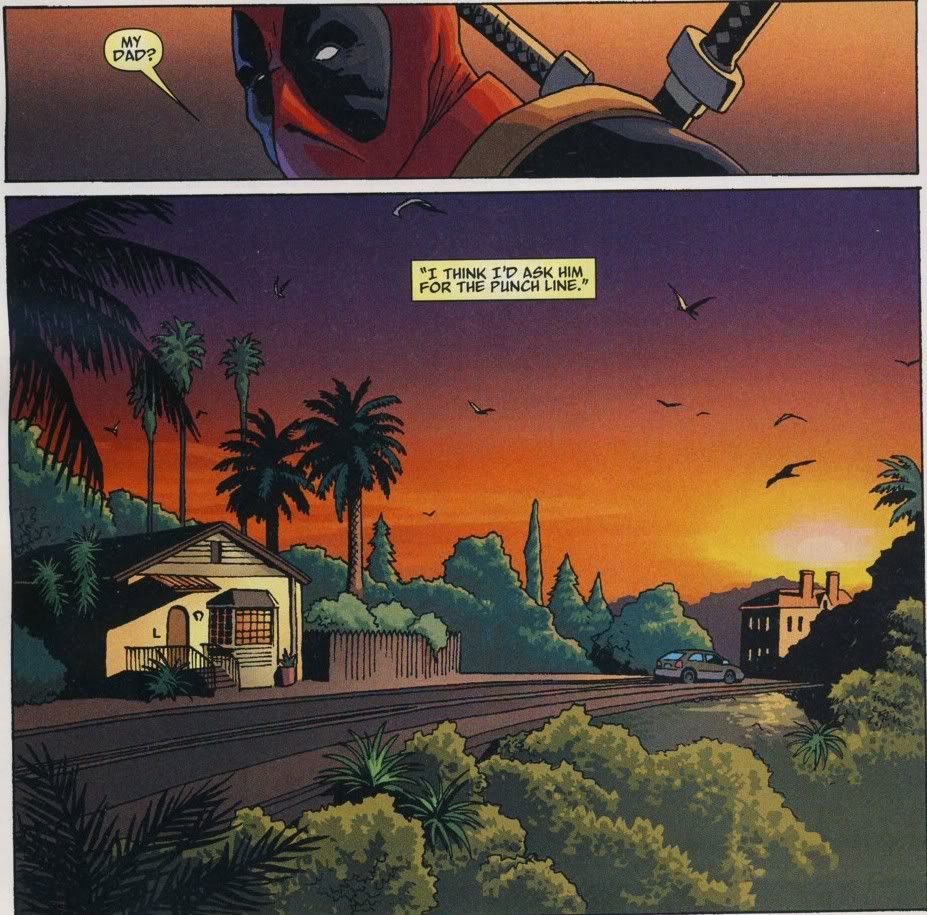 Being a hollywood writer, the guy screws Wade and turns his life story into a 3-D explosion filled suckfest. Wade reacts badly and thinks about an address he dug up years ago....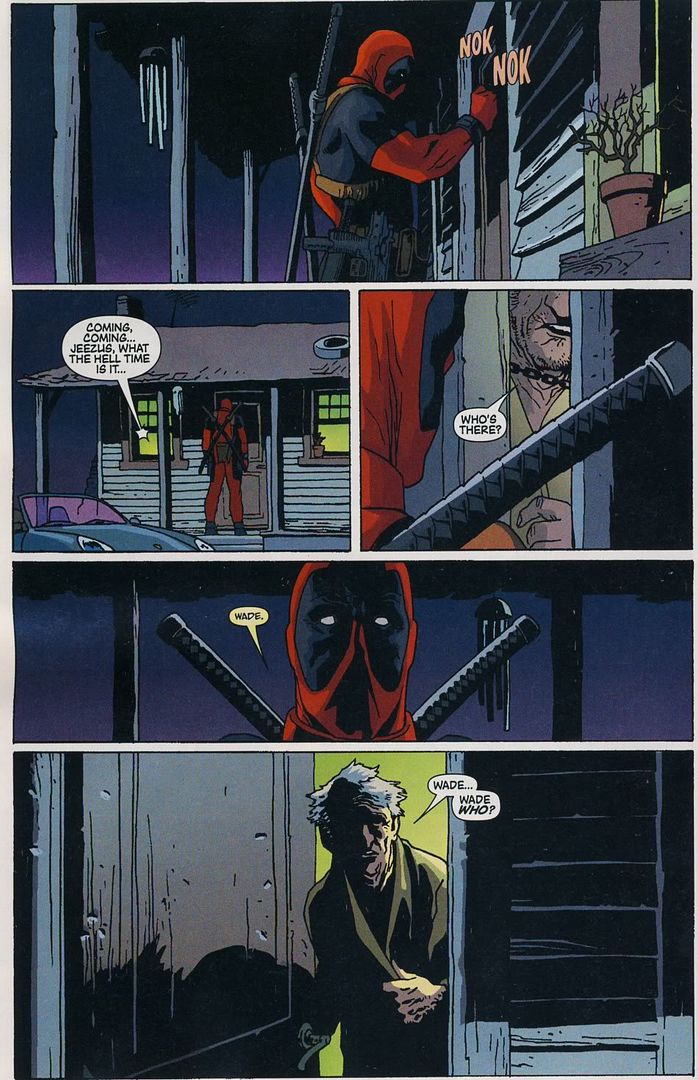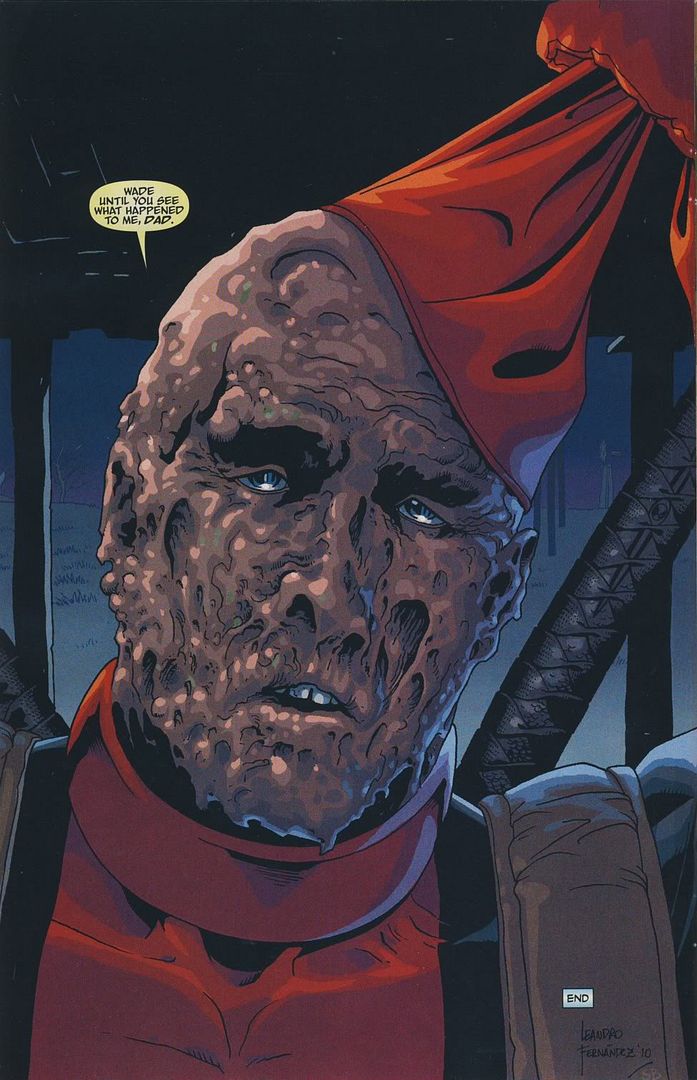 Oh man, I wanted to give him a hug.