auggie18 posting in

scans_daily
How many of you read Archie when you were kids? How many of you read the Punisher? How many of you knew that there was a crossover? Long before Aliens fought predators, there was a far grander battle: ARCHIE VS PUNISHER.
Just got it fairly recently and against all reason, it's actually a fairly enjoyable read. Not for the story, which can best be described as a reach, or the art, which can't seem to pick a style, but rather for the in-jokes. There are constant references from Archie's past-
Don't remember That Wilkin Boy? Me neither!
There's also a ton of references, ranging from Josie and the Pussycats playing during a dance to the old Marvel models talking shop. Even Sabrina shows up, telling a friend about a conversation with another big time comic magic user, a certain Dr Strange.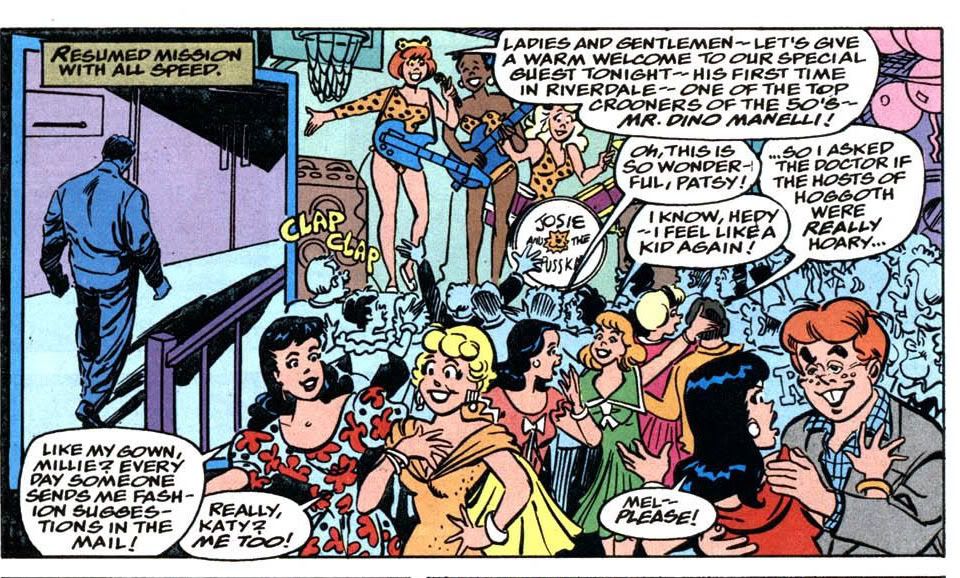 Guess Riverdale is the afterlife for less relevant characters.
There's even some shout-outs to the Distinguished Competition.
Now I really want a Punisher/Archie/Atom crossover. Damn.
There's even something for people who like cross-continuity couples!
I'm expecting fan-fiction, people!
And last, but not least, there's a teaser for a comic that will sadly never be made.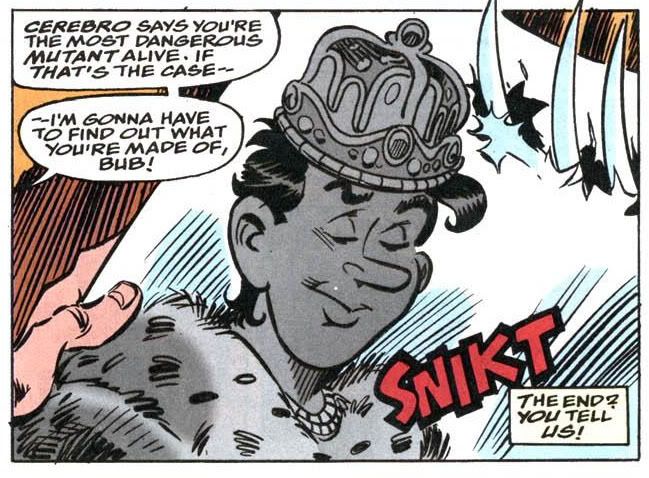 His power has something to do with that stupid "S" shirt, I just know it.
All in all? It's a cute story, but people who aren't huge nerds won't get as much out of it. The story goes out of it's way to include as many characters as possible, which makes the flow a bit awkward. AVP is sort of like a drunk cygnet. It's amusing to watch, but it's much better if you know what the hell a cygnet
is.
Also, a shameless plug for my new website: http://www.freerangenerdity.com/