stolisomancer posting in

scans_daily
Roberson posted scans from
Chronicles of Wormwood
on SD a while back, during "Garth Ennis Week." So far, there have been three
Wormwood
series: the original, a one-shot entitled
The Last Enemy
(which has some pretty awful art overall), and the current series,
The Last Battle
.
Last Battle
is on a schedule that could be charitably described as "quarterly." Part of it may be the new artist, Oscar Jimenez, who's a pretty good fit for the material. The series is quite gory and features a great deal of apocalyptic imagery, so it may not be to everyone's taste. Personally, I read it for everything but the demonic/Biblical plot.
A quick summary of
Wormwood
: Danny Wormwood is the Antichrist, and he's buddies with Jay, a.k.a. Jesus Christ. Jay took a hit to the head from an LAPD riot cop a few years ago, and since then, has been having a very hard time making himself understood.
Apparently that is not so much the case anymore.
After the cut: a right-wing radio personality takes a call from Jesus Christ.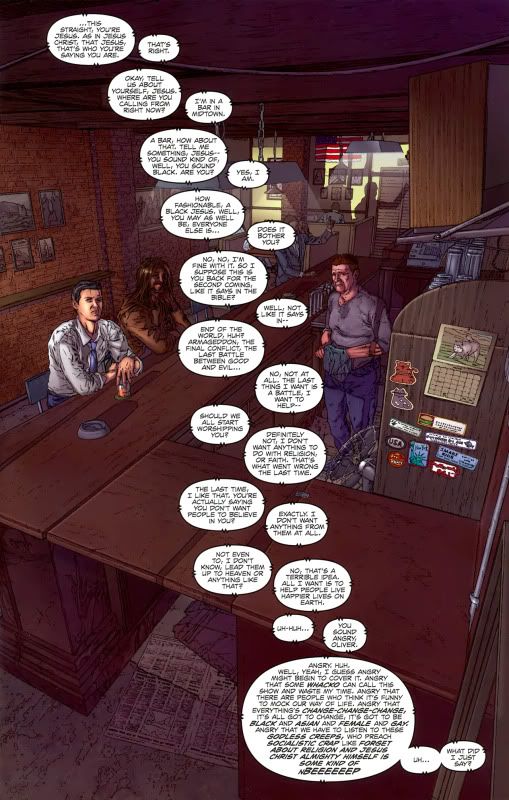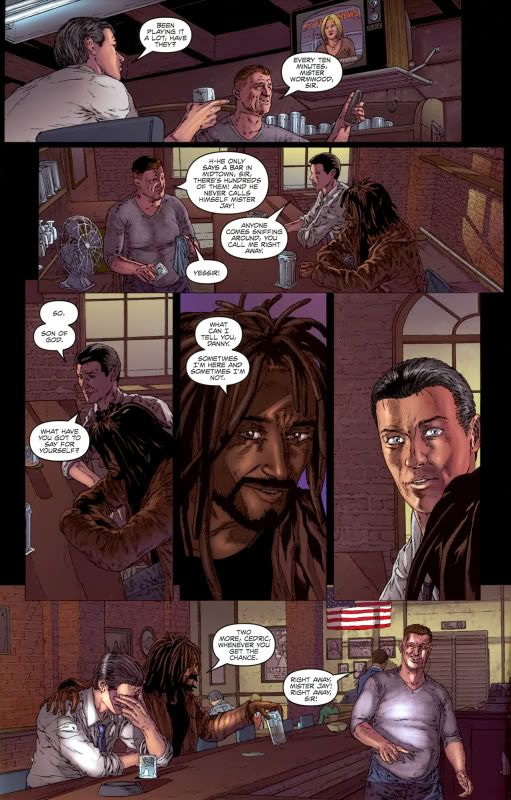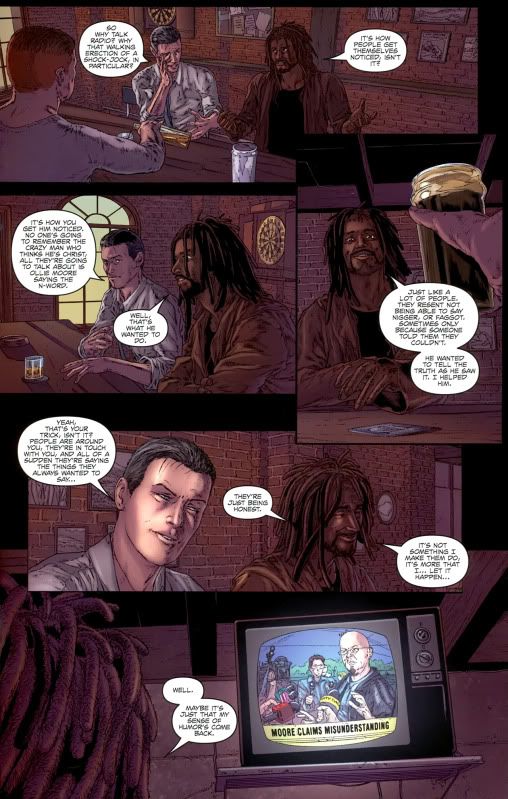 Tags:
creator: garth ennis
creator: oscar jimenez
publisher: avatar
title: chronicles of wormwood