khaosworks posting in

scans_daily
I know I'm early (oops... didn't read the announcement properly), but...

From
Captain America: Reborn
#6. So the Red Skull has been transferred into a robotic body that, due to reasons I won't go into, has been turned into a gigantic form. Naturally, being trapped in a robotic body doesn't go well with the Red Skull, who decides to take it out on Washington D.C. and the Avengers.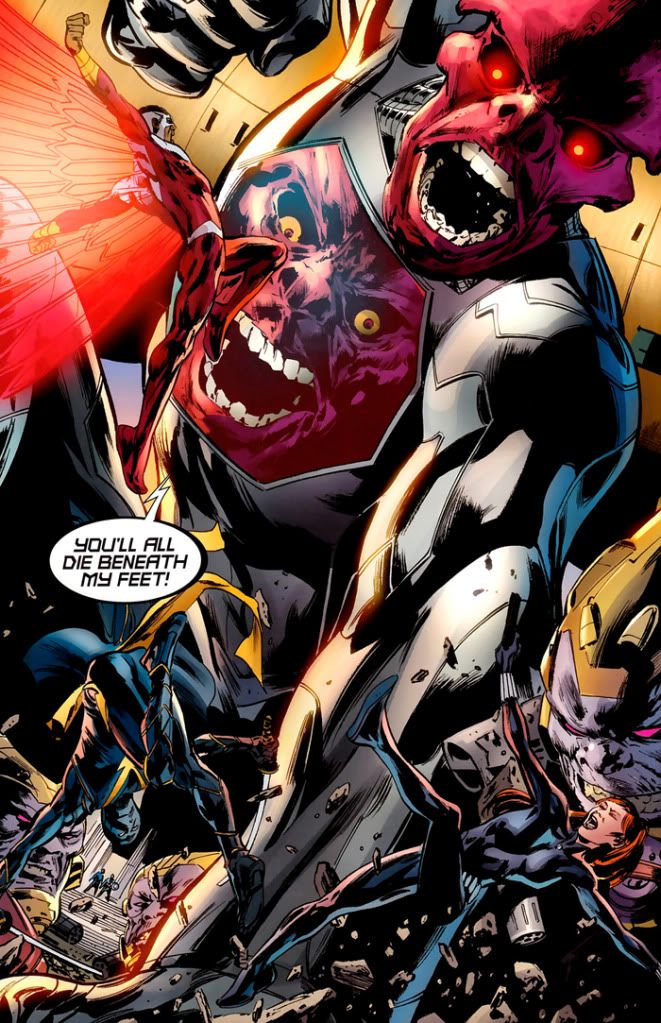 The Avengers are seeming a bit outclassed, when... well, let's just say help is on the way.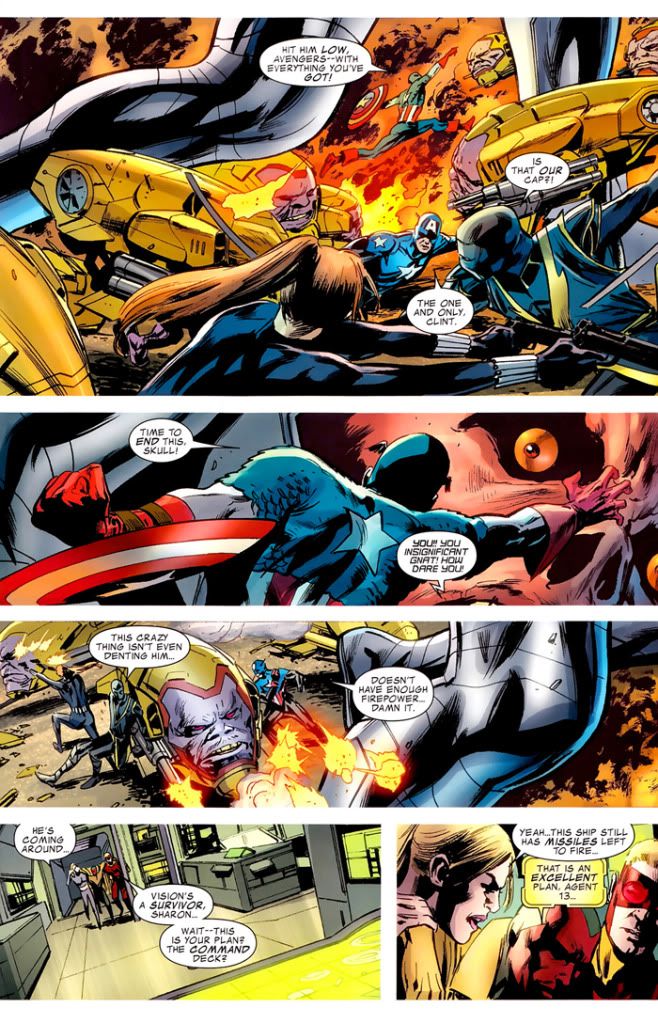 One familiar voice, shouting out orders, rallying the troops...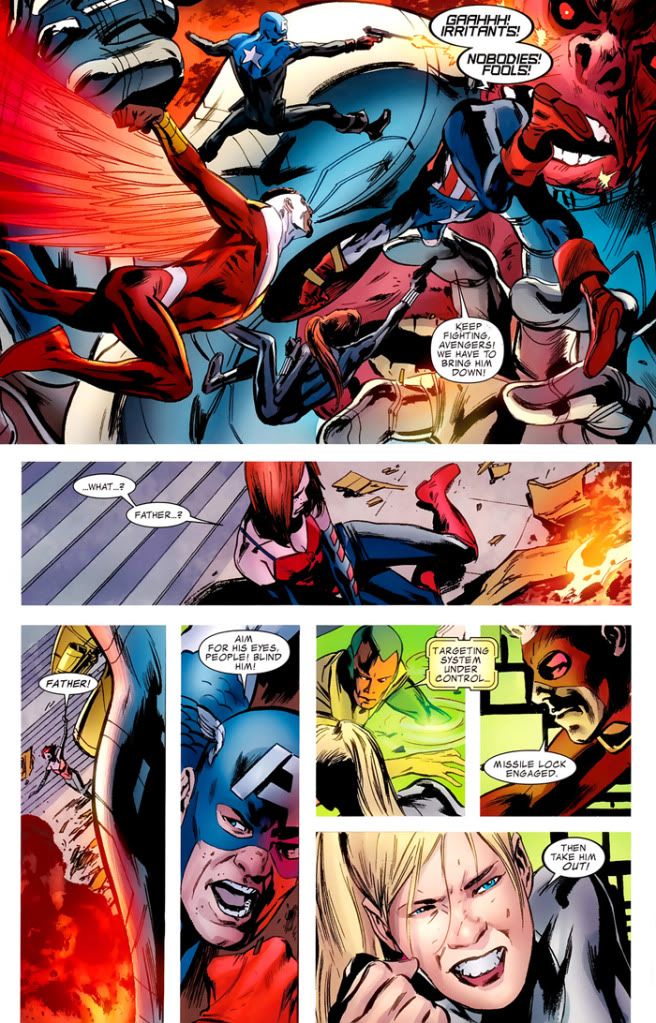 A voice that could command a god...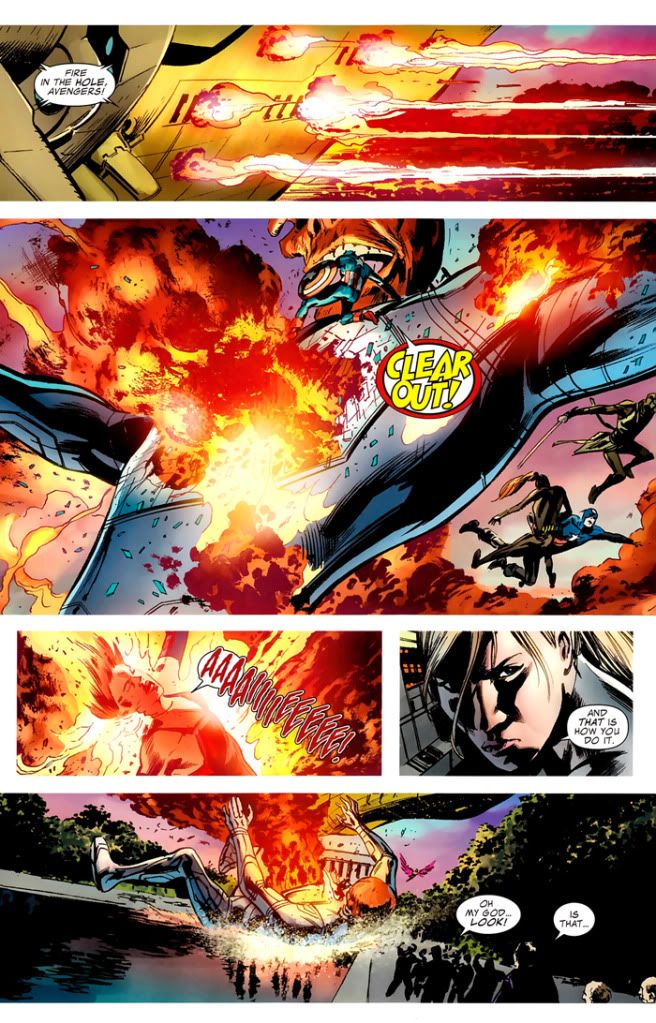 Yes. Yes it is.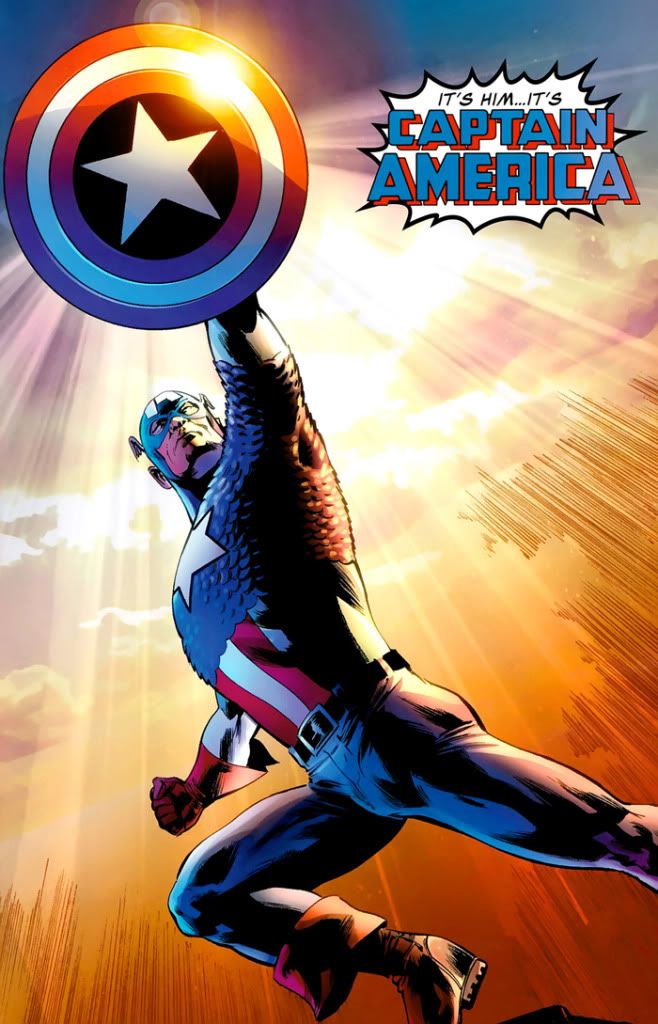 And after three years that has included a Civil War, the Death of Captain America, a Secret Invasion, a Dark Reign and a Siege, after the darkness the Marvel Universe has seen itself immersed in, when everything seemed to have hit rock bottom and hope seemed lost...
Steve's back. Everything is going to be all right.
And
that
is how you do it.