q99 posting in

scans_daily
I've been wanting to do a Miss Martian post of a certain artist's M'gann comics for awhile, and the latest Miss Martian news finally inspired me to get around to posting it.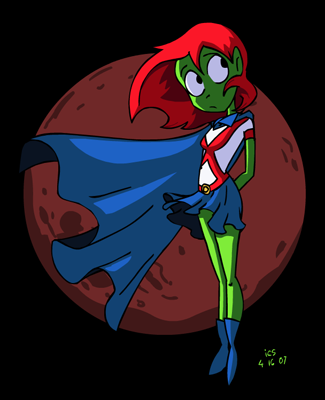 Where we start, our intrepid heroine decides to try one of Earth's most classic video games she'd heard about!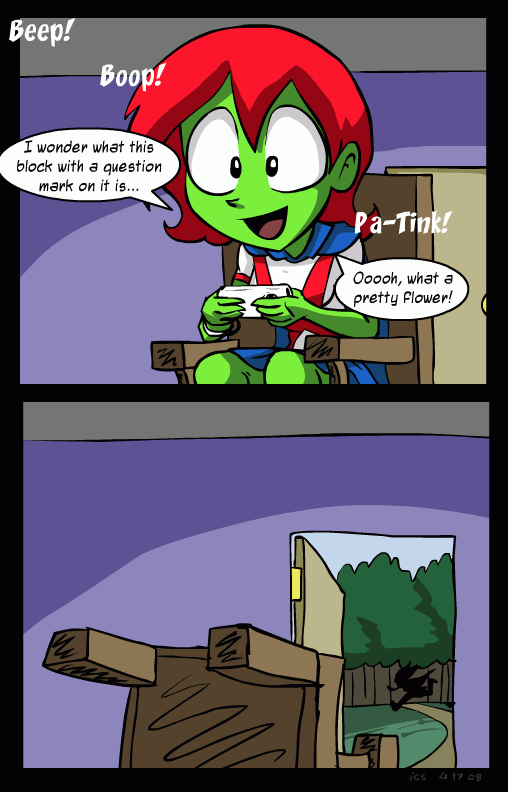 Oh, uh, that didn't turn out so well. Maybe take your mind off it with a movie?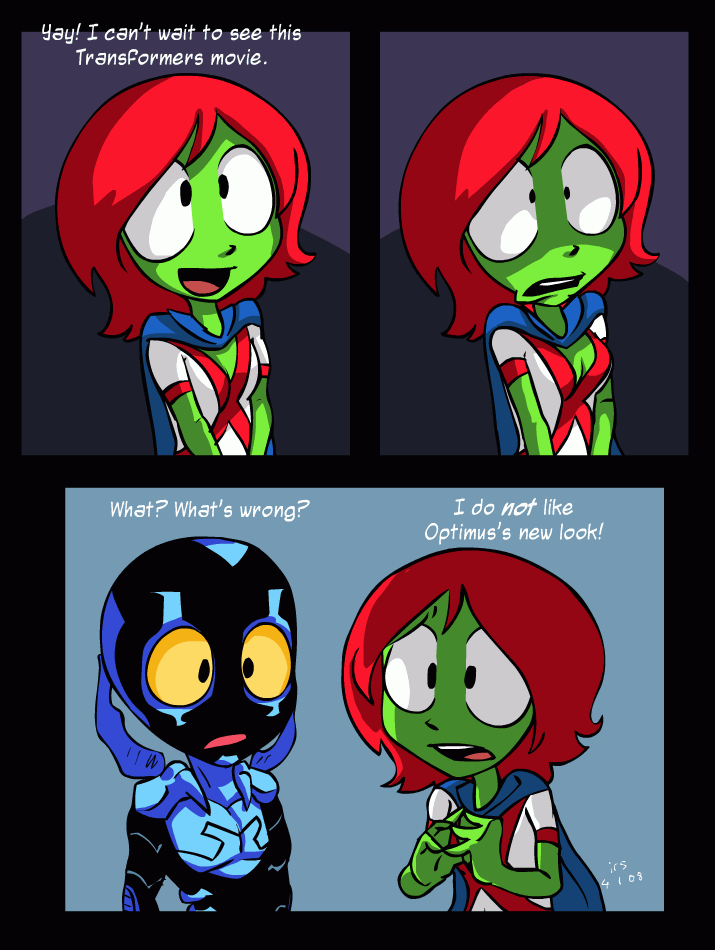 ....
Hey, let's say we skip trying out Earth's pop culture, and go camping!
Stay strong, little martian, stay strong!
And whatever you do, don't turn evil
Unless you do it like the Justice Lord's own Lord Megan here and not lose that smile :)
All pics by Ian Samson, artist of
City of Reality
(who also draws some weird stuff, so be warned going through the galleries!)