From DETECTIVE COMICS #450, 1975, a story by Eliot S! Maggin and, just recently off MANHUNTER(1973) (which had mostly run as a Detective Comics backup, culminating in a Bats crossover), Walt Simonson, though its look tells me this may have been a tryout or inventory story done prior to MANHUNTER and dug up because of Simonson's newfound popularity. From my massive and now-complete set of 'TEC scans. I hadn't even seen this before. I can't explain the story, this is 70s and probably done high, but it's the art I'm posting this for, both an early example of Simonson's way with layouts and sense of kinetic grace. And also this is a great example of the type of style you saw from the "groundlevel" guys just breaking into the mainstream then; he REALLY should have done a Jerry Cornelius adaptation then with a style like this. (and now I see where Phil Jiminez got that spiky-halo thing he used to put around people's heads in INVISIBLES) Plus, ads.
And now, Charles Laughton and John Holmes engage Batman in a battle to the death. For Batman's cape. And cowl.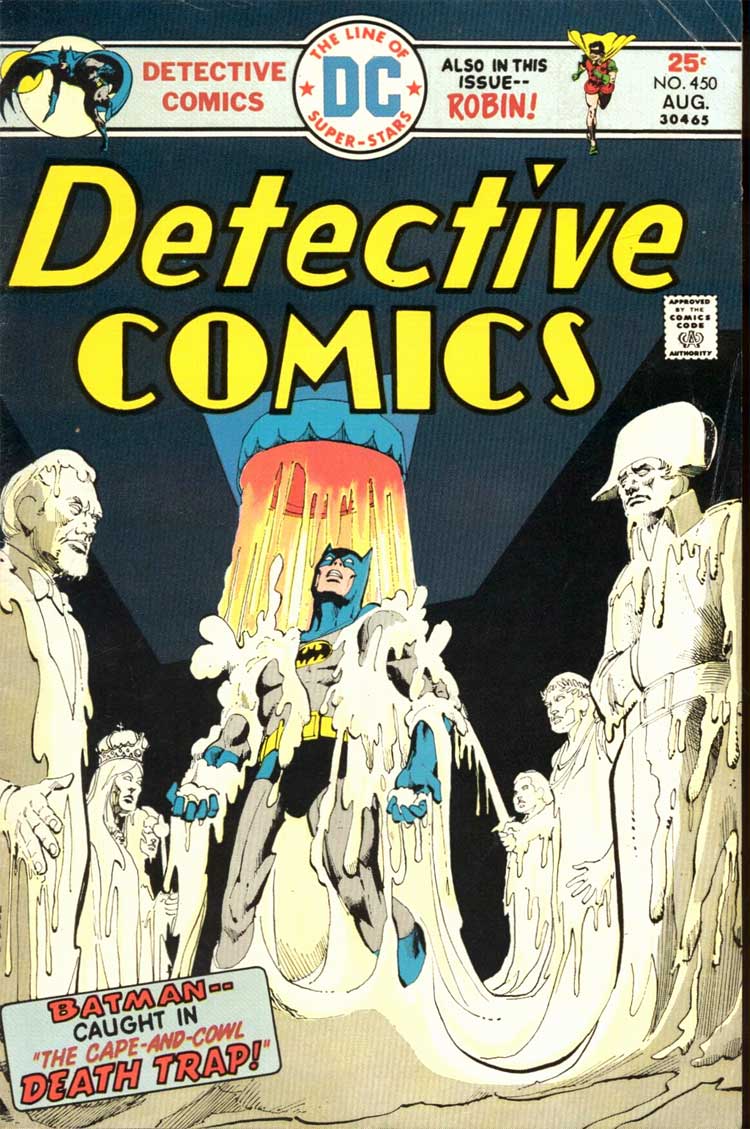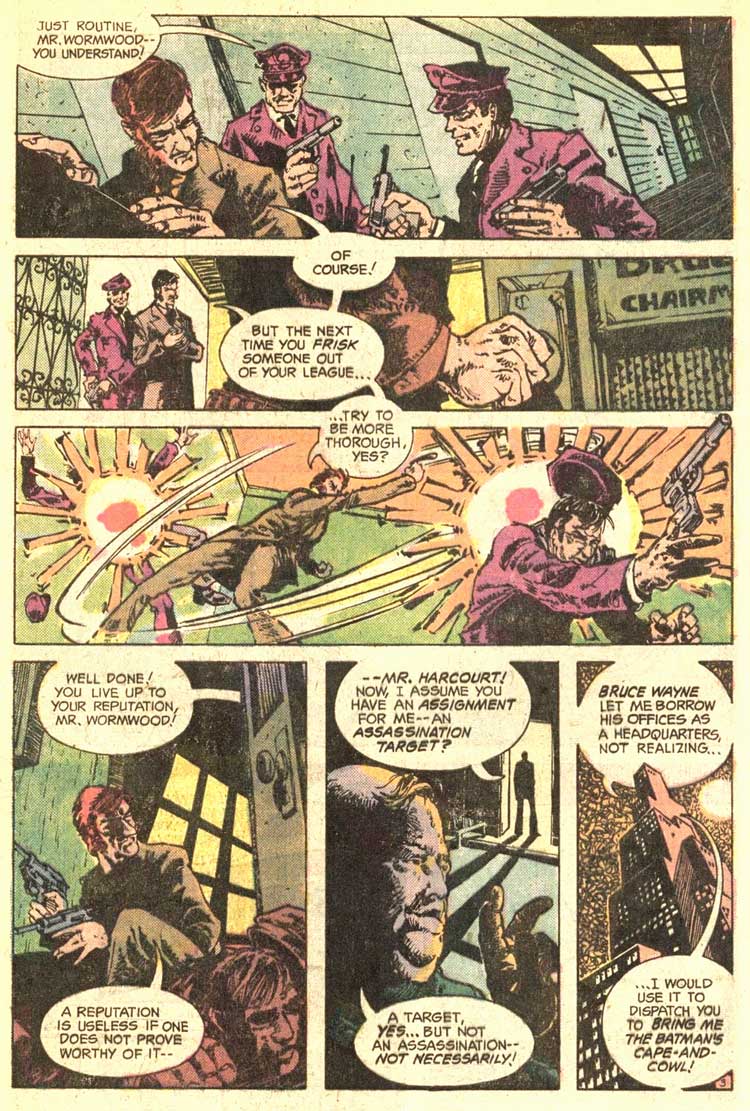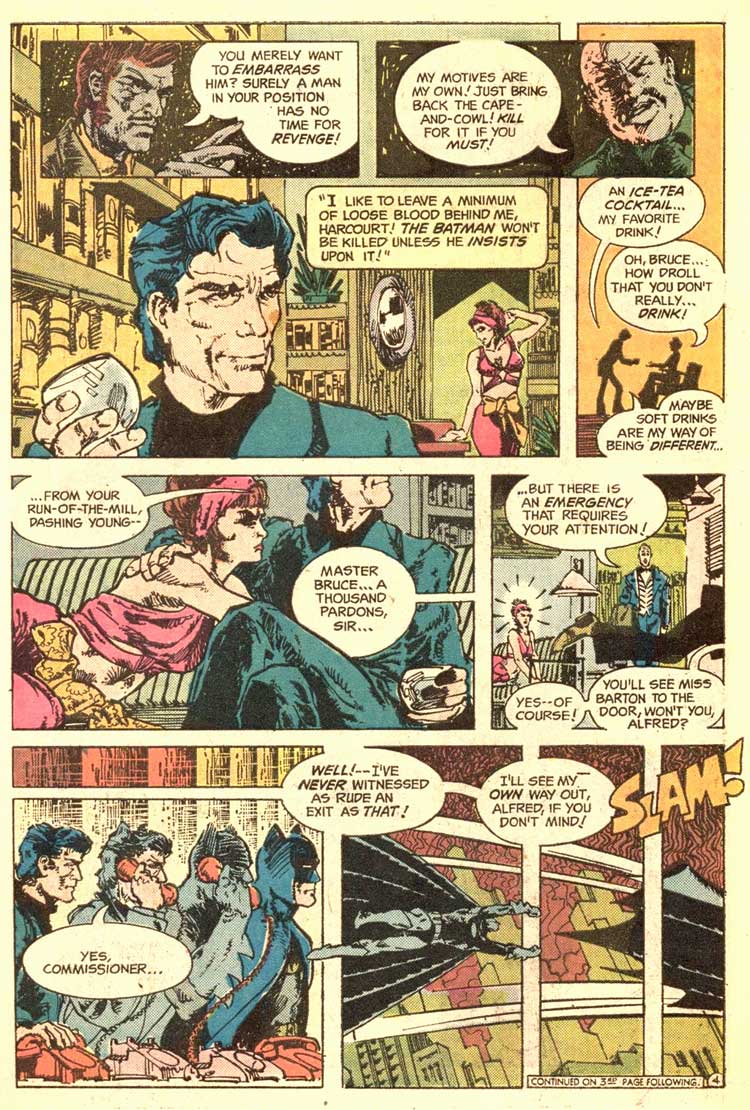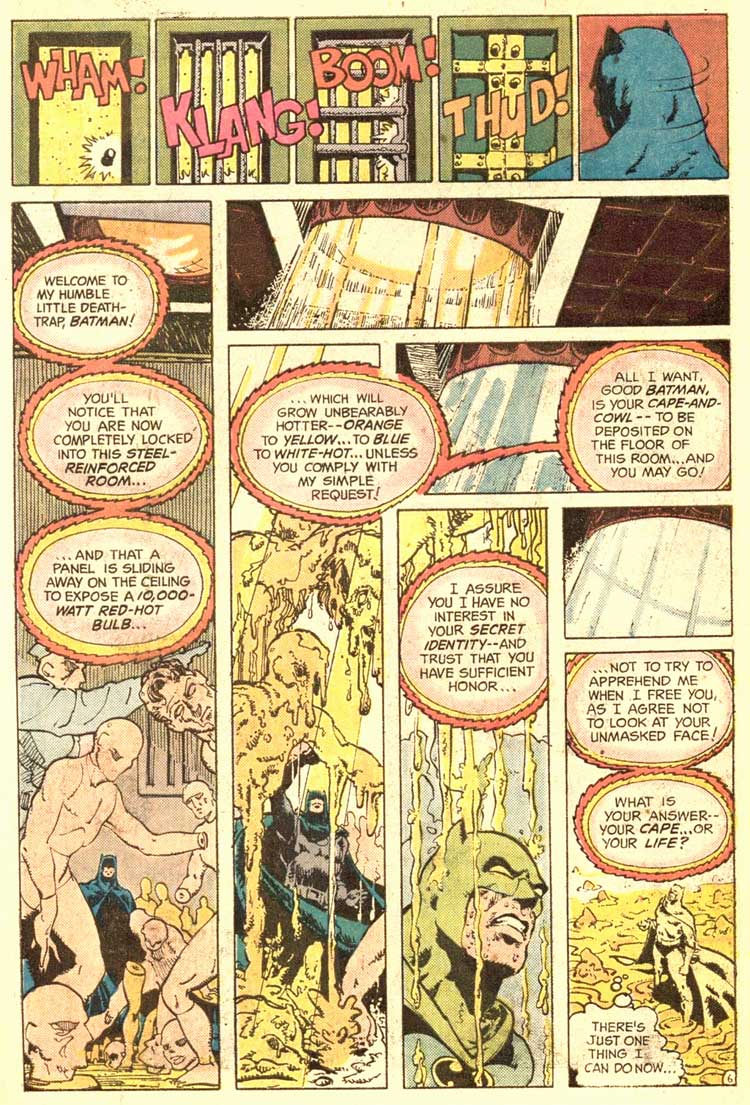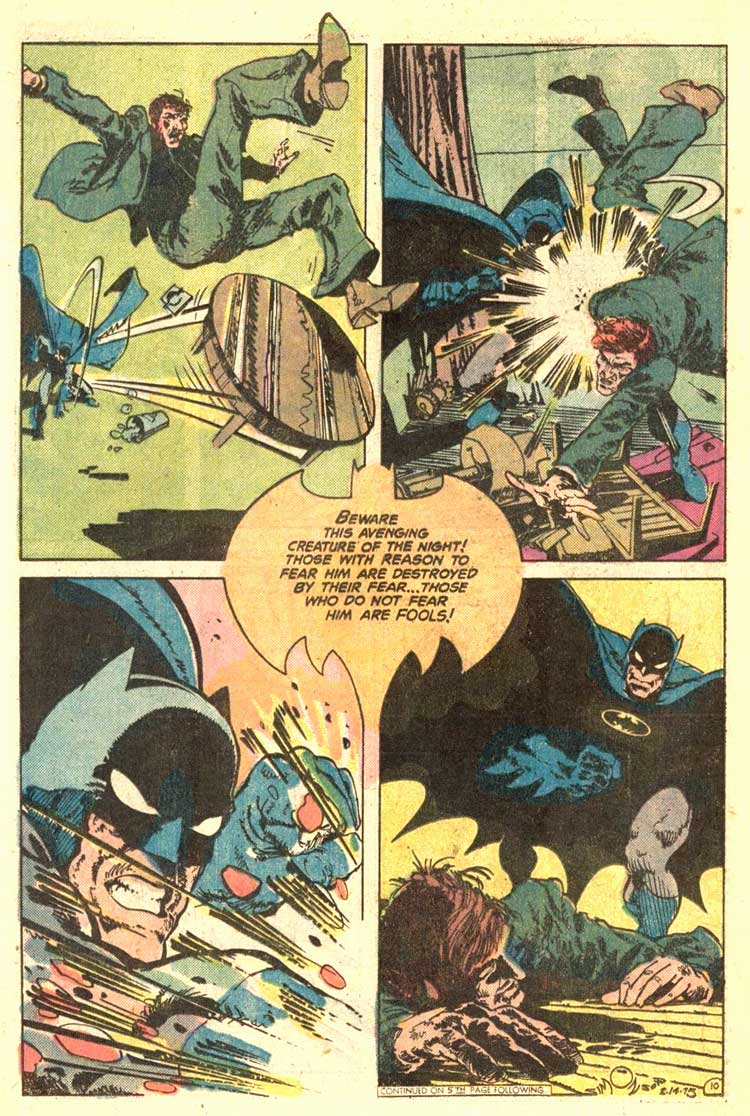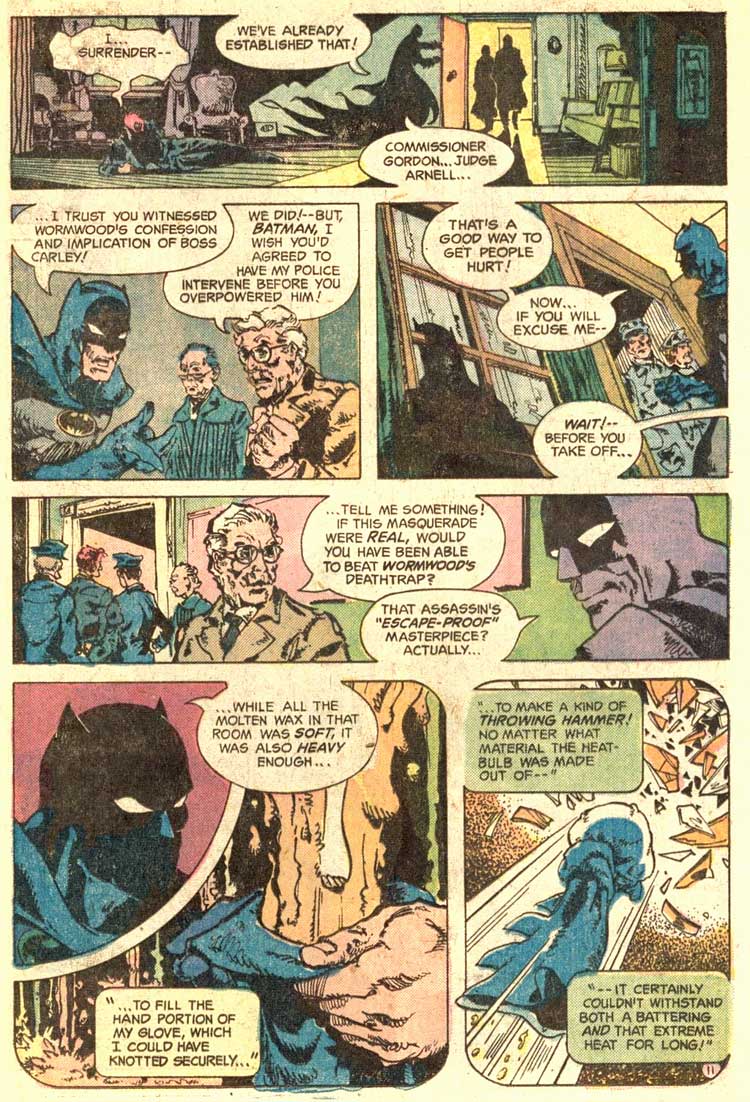 Well, or it could have instantly incinerated both the glove and the STILL-LIQUID wax inside, Batman, you doofus. Good thing the whole thing was a setup to catch this Wormwood guy and you were somehow posing as the fat guy at the same time as being in the trap. Wait...what? Oh well.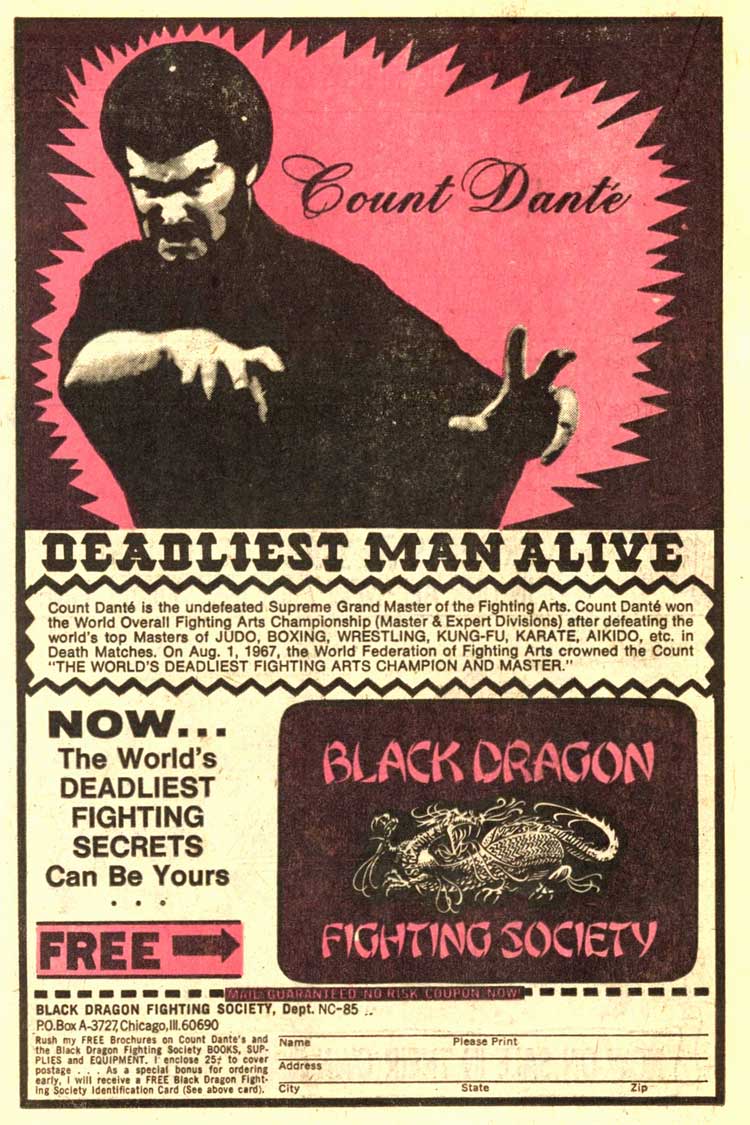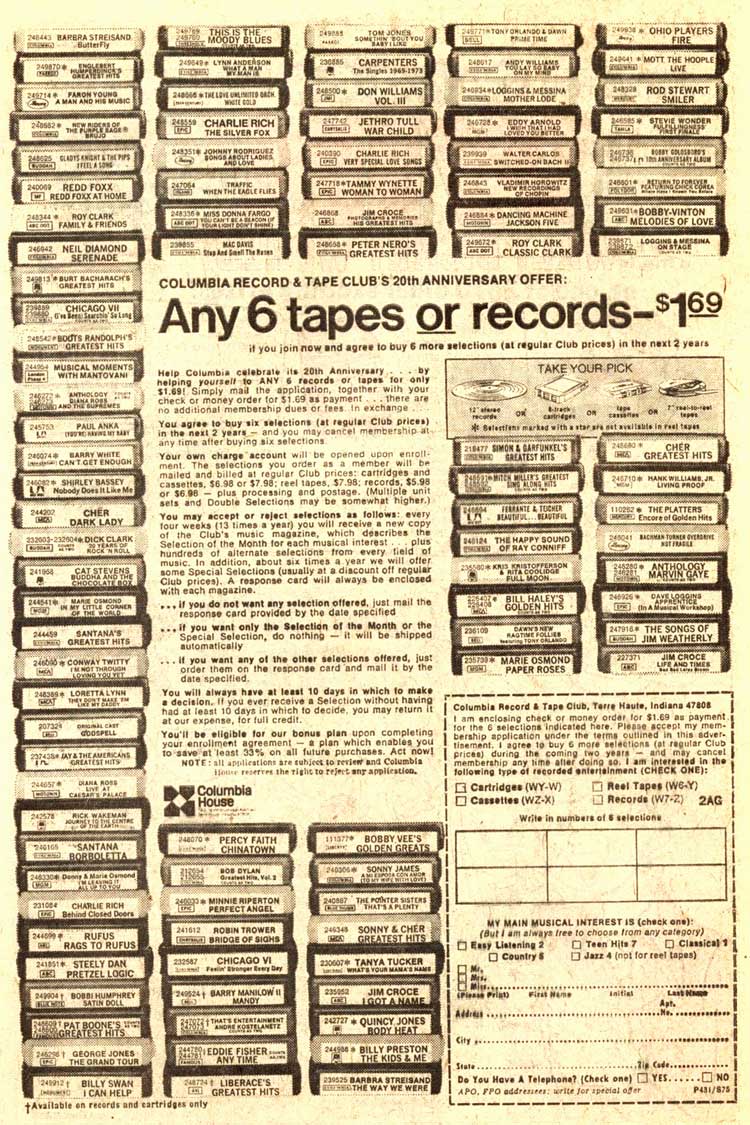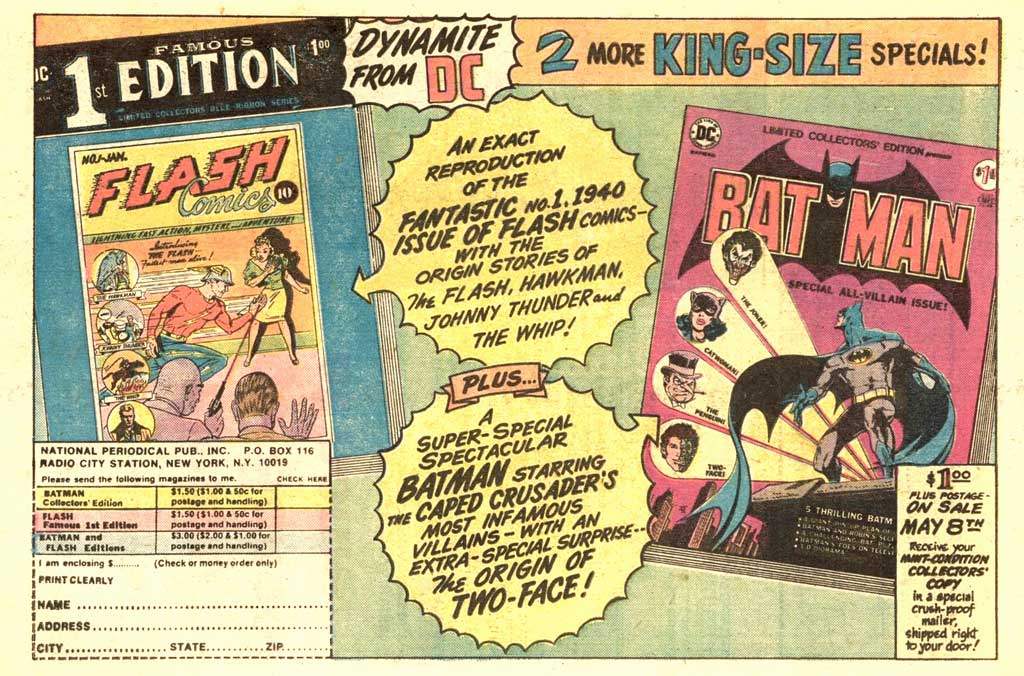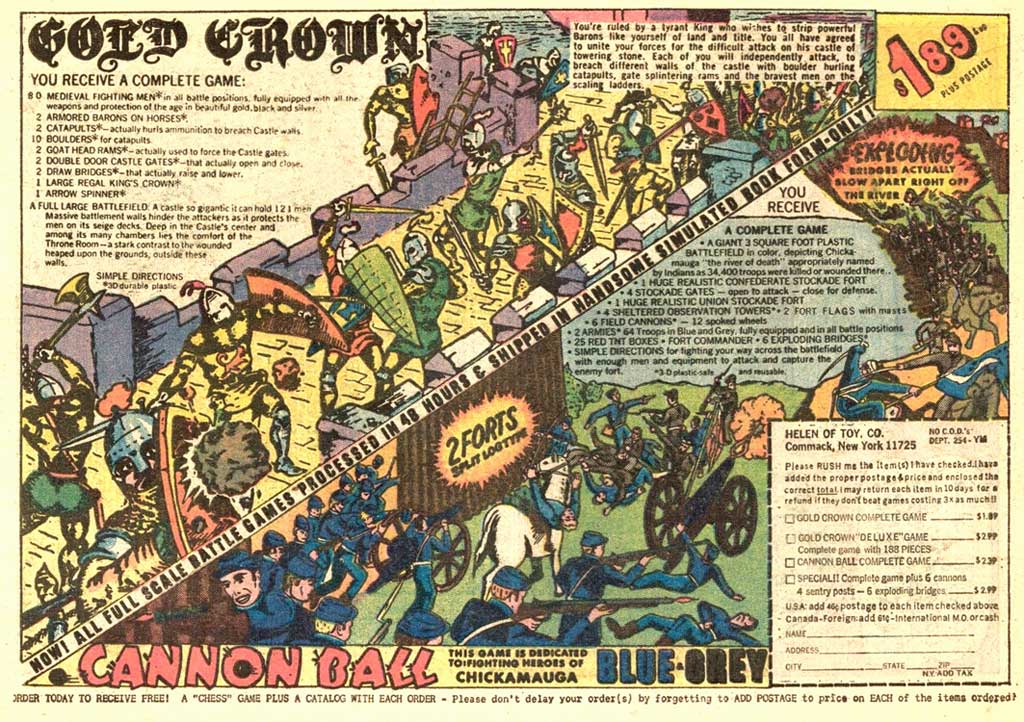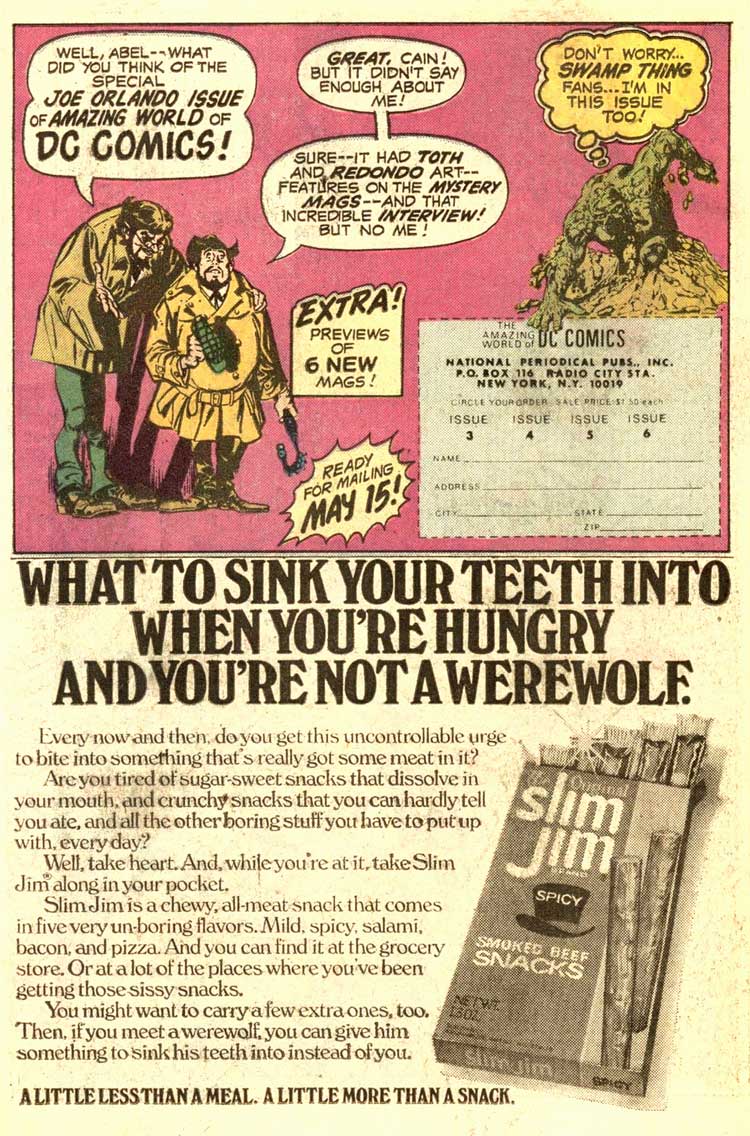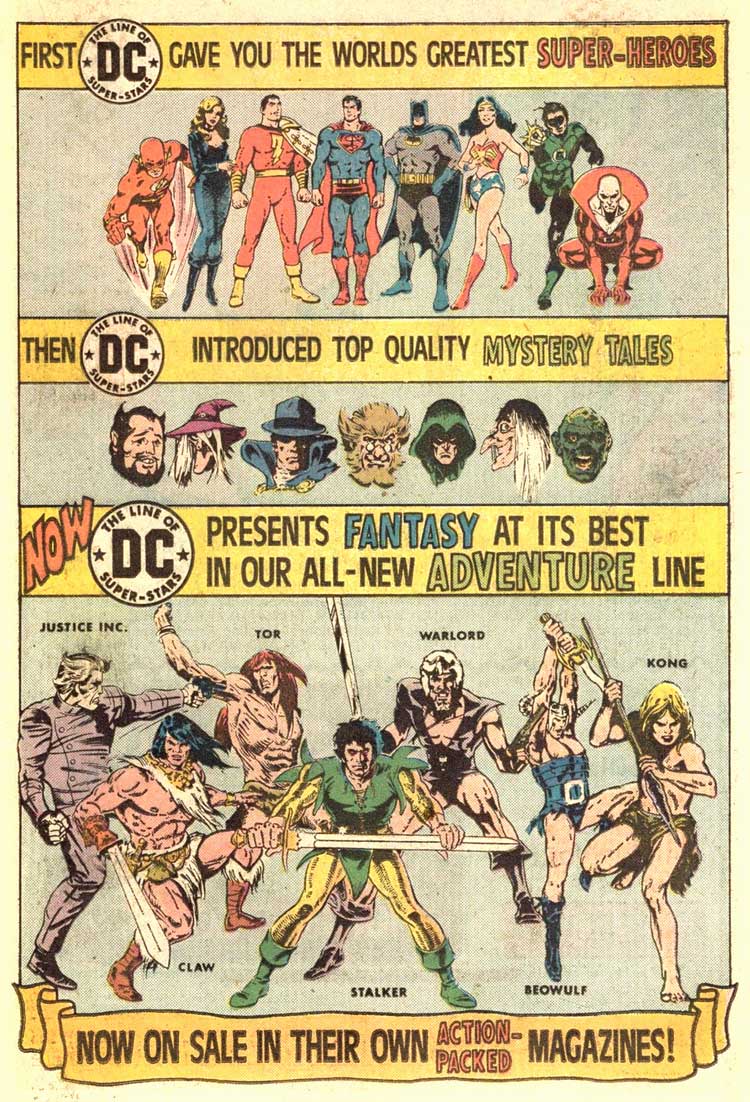 What's funny about the bottom one(and I don't know why JUSTICE INC's shot is Kirby because Russ Heath drew it) is that this could, if at Marvel, simply be one year's books from Kirby alone. Snicker. Though some of these were very good.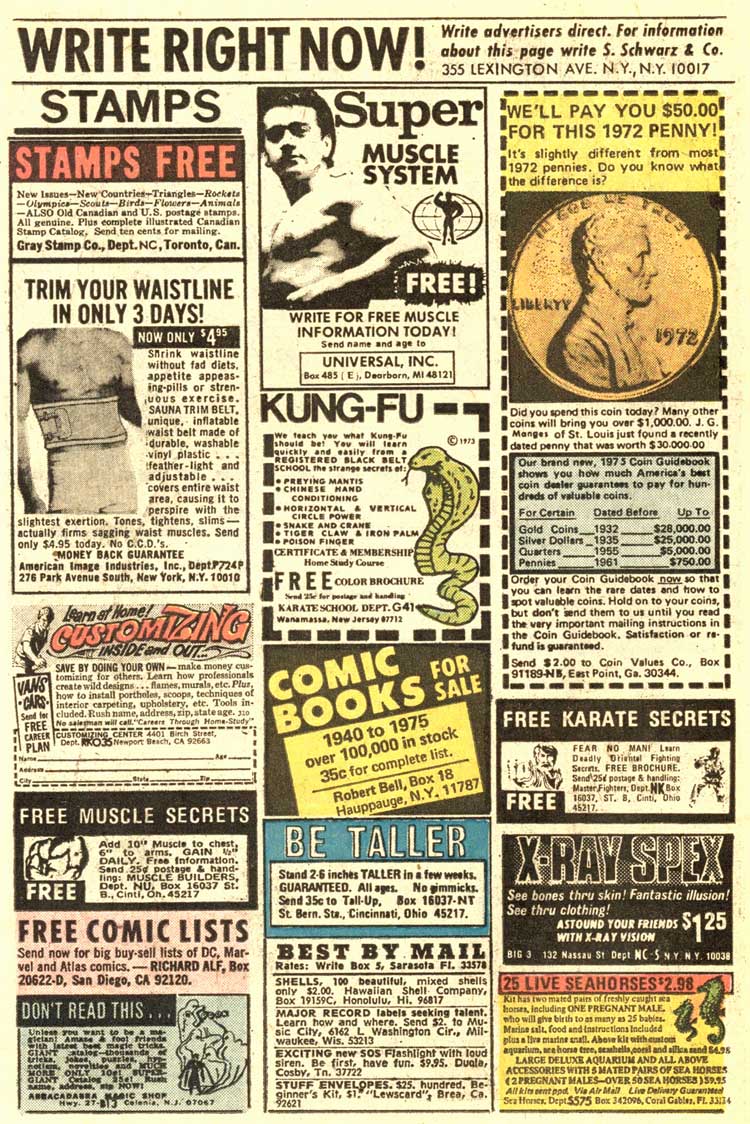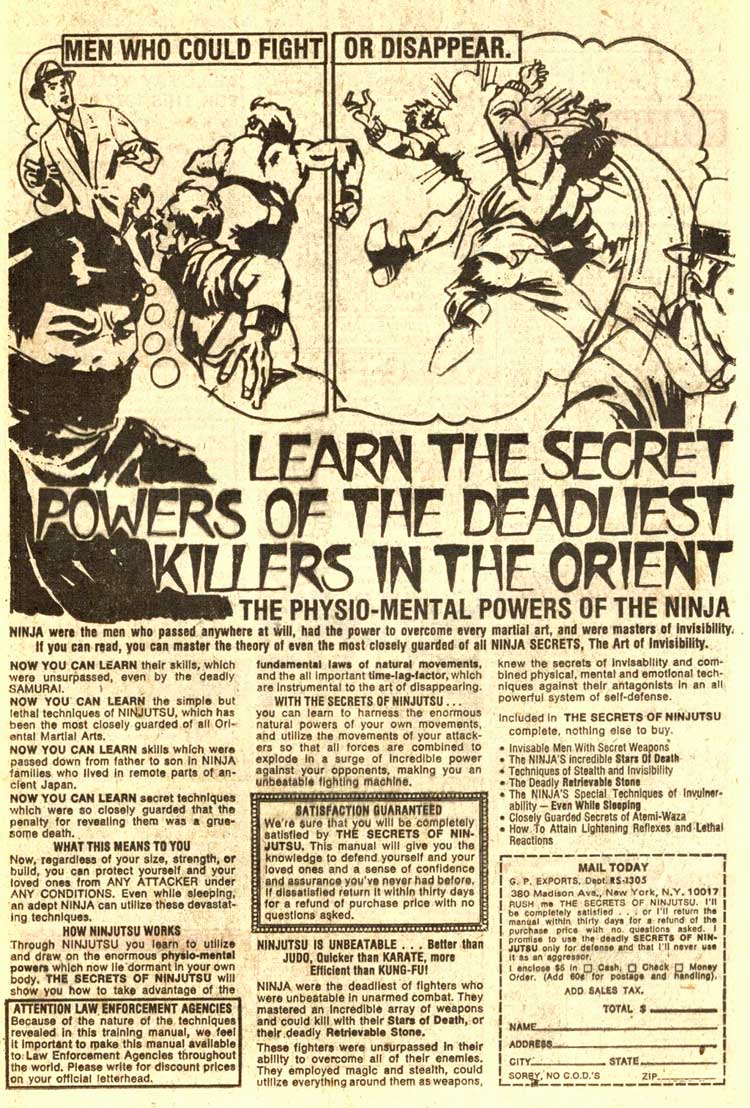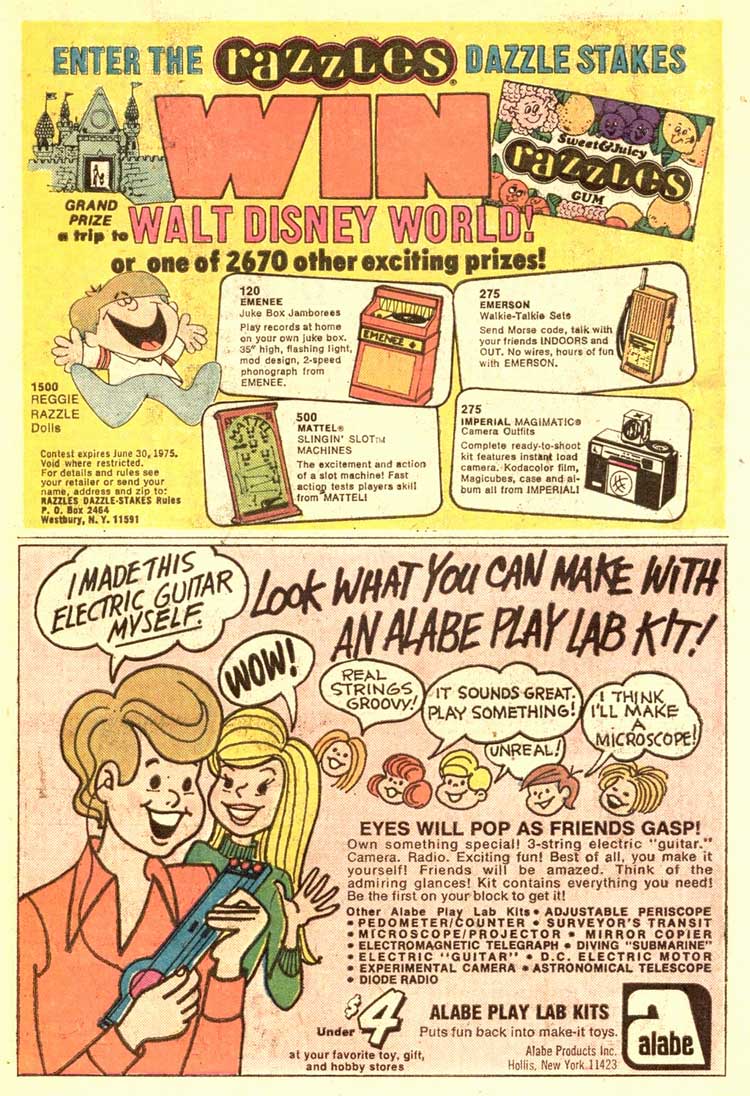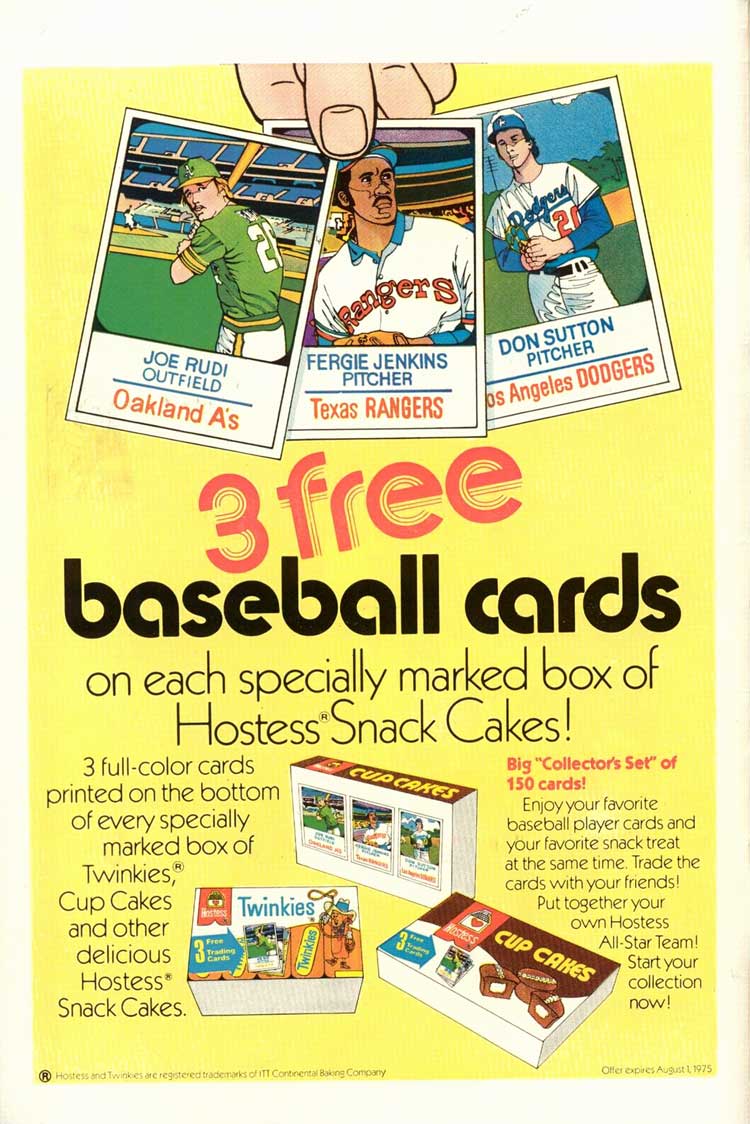 (PS if interested:
This week's LULU.)