proteus_lives posting in

scans_daily
Greetings True Believers!
Here is the fourth and final part of my mega-post from the 1985 Balder the Brave mini-series. It's a great mini about the relationship between Balder and the Karnilla, Queen of the Norns and their struggle against Utgard-Loki and his Frost Giants. Enjoy part 4, "Balder the Beautiful!"
Balder has defeated the giant's champion but UL threatens Karnilla. Balder flings the Sword of Frey to Agnar (Balder's loyal vassal) who escapes with it. UL throws Balder in a cell which he quickly escapes from. He goes to UL's magic-lab to rescue Karnilla.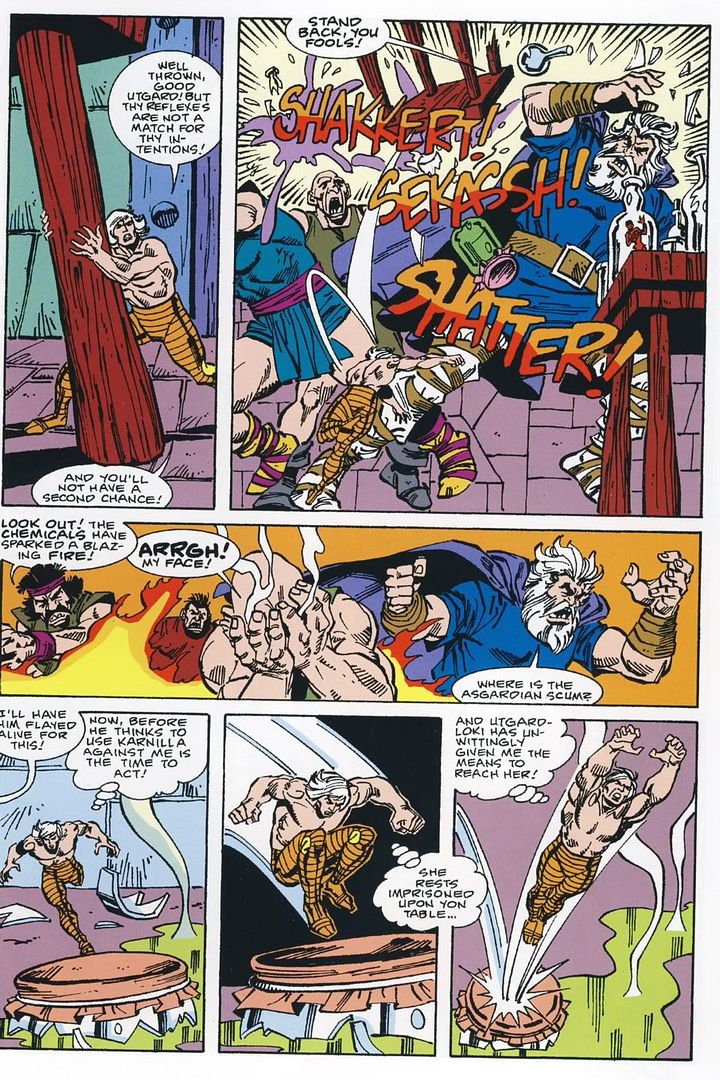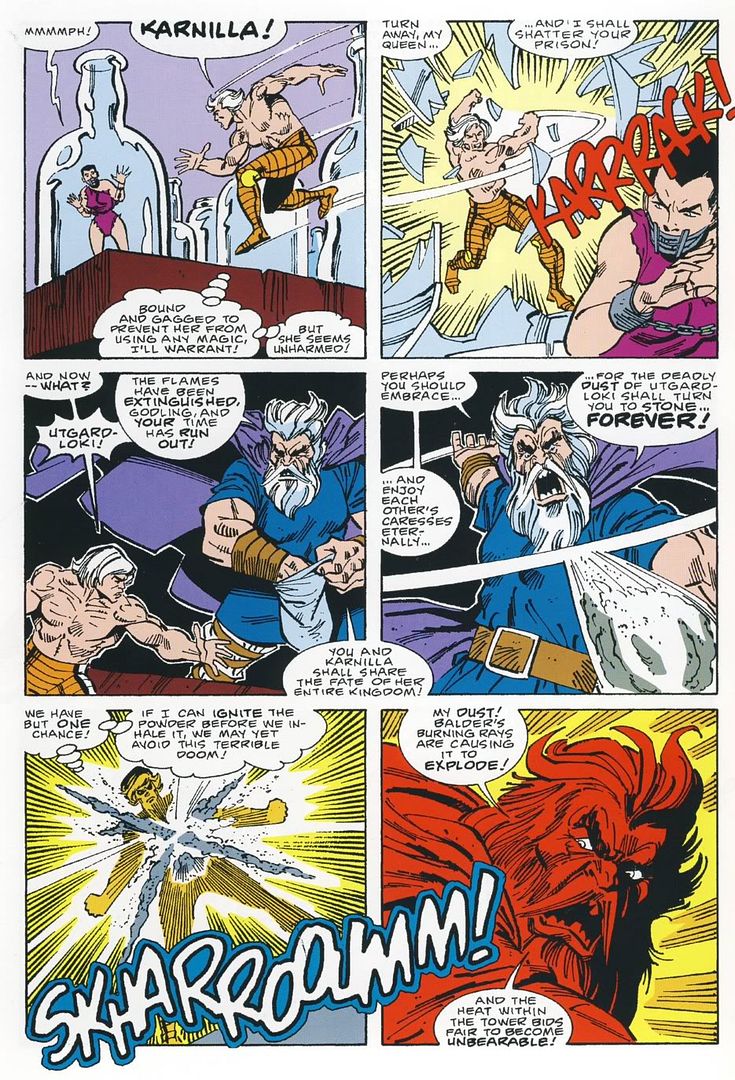 And here is one of the reasons Balder is known as the "Bright One".
This must be bittersweet for giant-folk.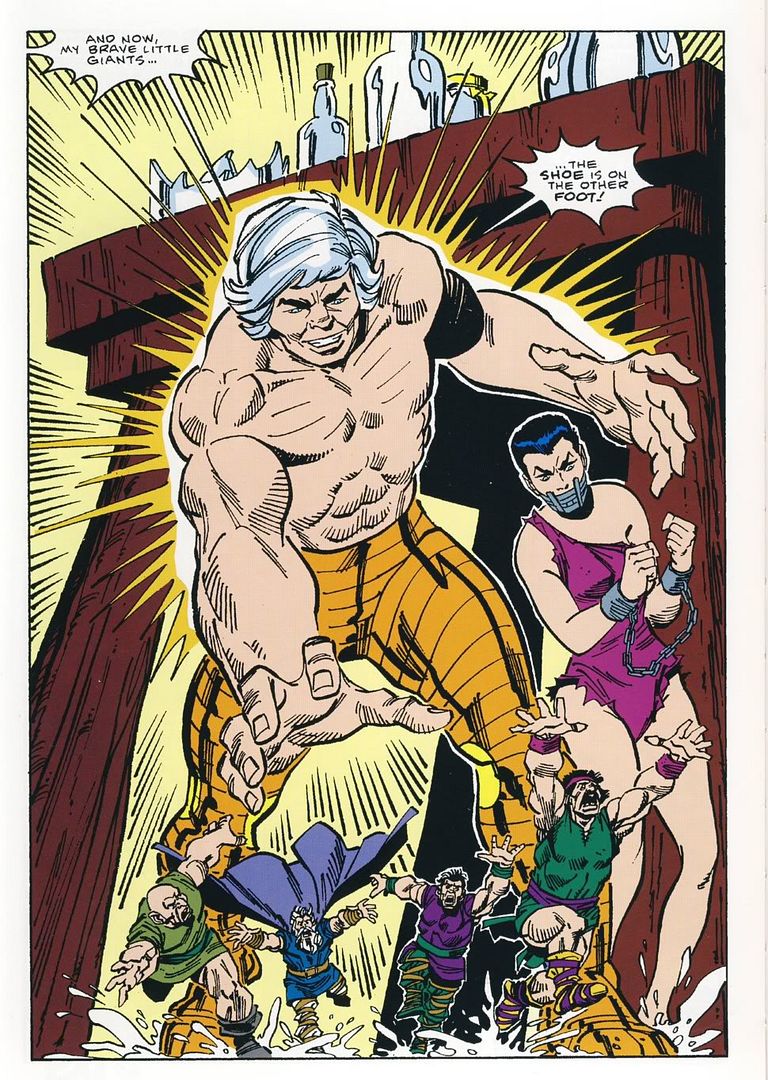 Karnilla wants to kill UL and his boys but Balder convinces her that it's worse to let the everyone in the Nine Worlds see what chumps they are.
They leave the castle and come across the corpse of Rattusk, the demon who betrayed Balder. The Big B proves what a good guy he is.
Agnar makes it back to Karnilla's realm and finds Hogun who has brought a message for Balder. He has been elected the new king of Asgard because of Odin's death.
Meanwhile, B and K make camp for the night.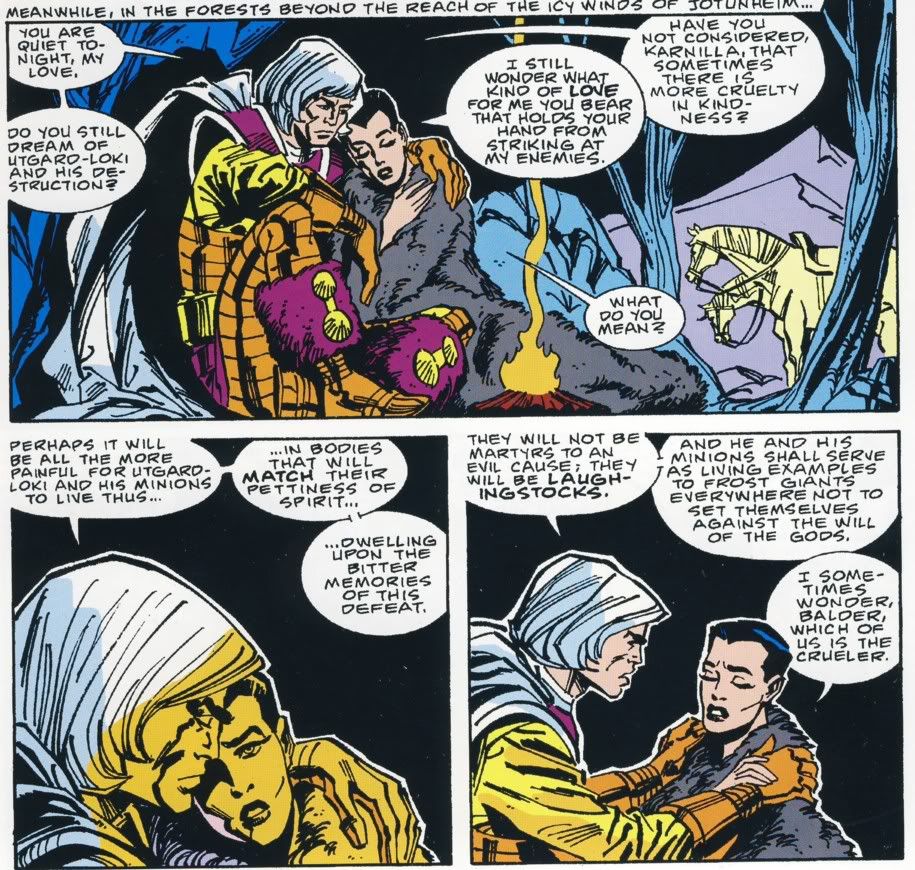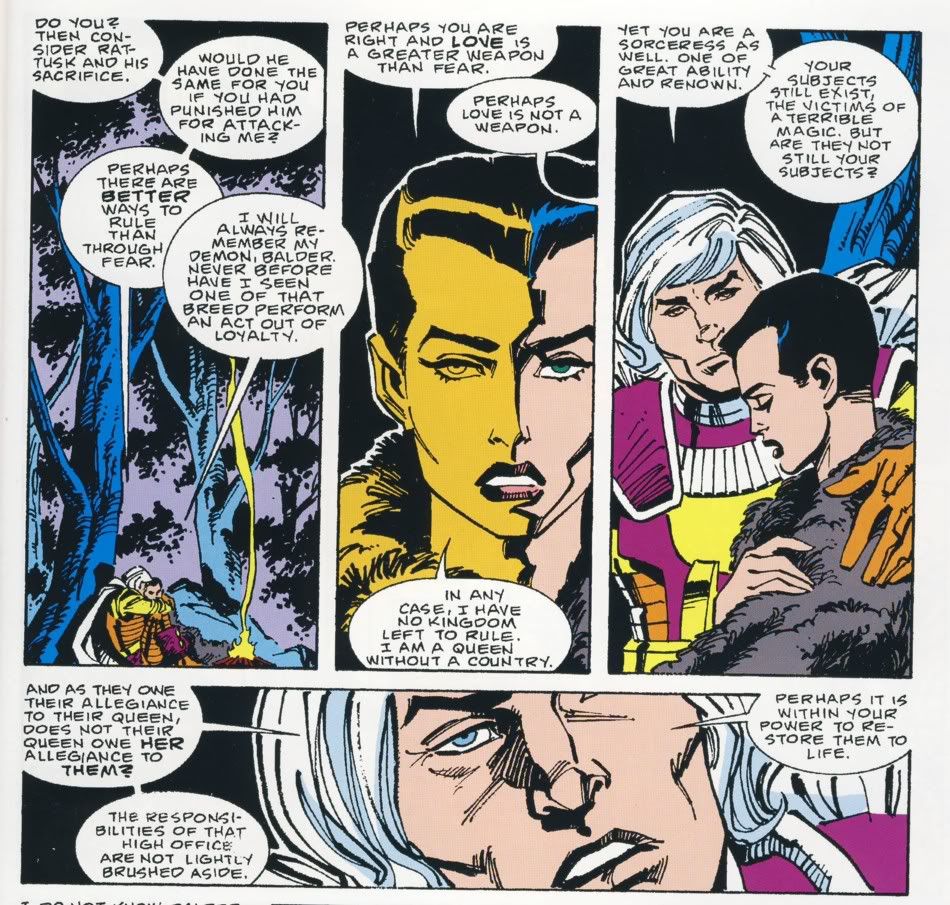 Karnilla swears to find a way to reverse the enchantment UL put on her people.
They return to her castle and Karnilla finds a note left for Balder informing of him of his new kingship. In a reversal of her previous actions, she gives the note to Balder and reminds him of the words he spoke to her.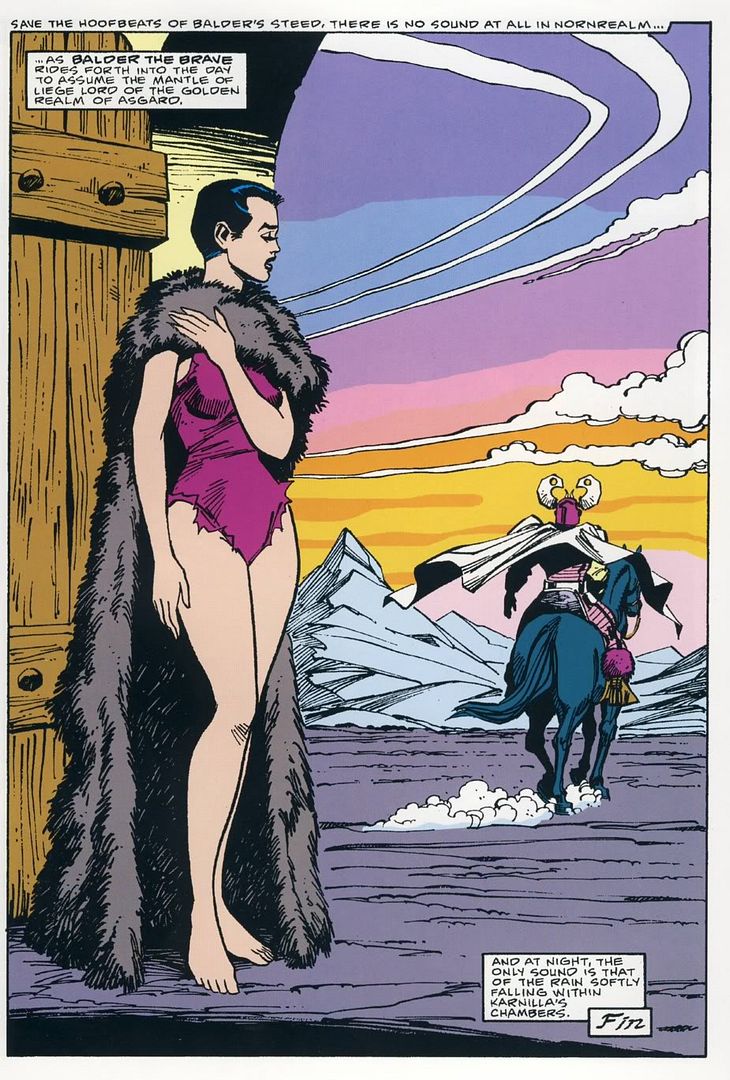 The OTPness is strong with this pair. One of the reasons I love this mini and the character of Balder is how he helps Karnilla find a new path. Thor is the mightiest of the Asgardians but Balder is the most noble of them.