jlroberson posting in

scans_daily
And now, Dick Bloody Sprang, bitches: firing on all cylinders. Plus, ads.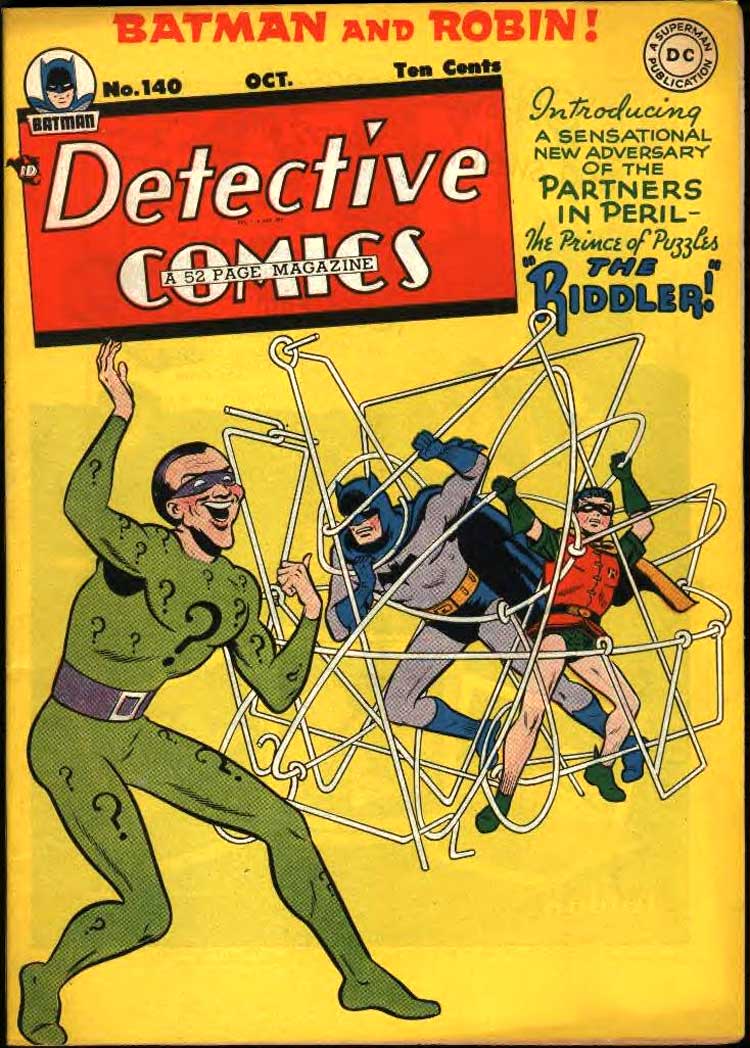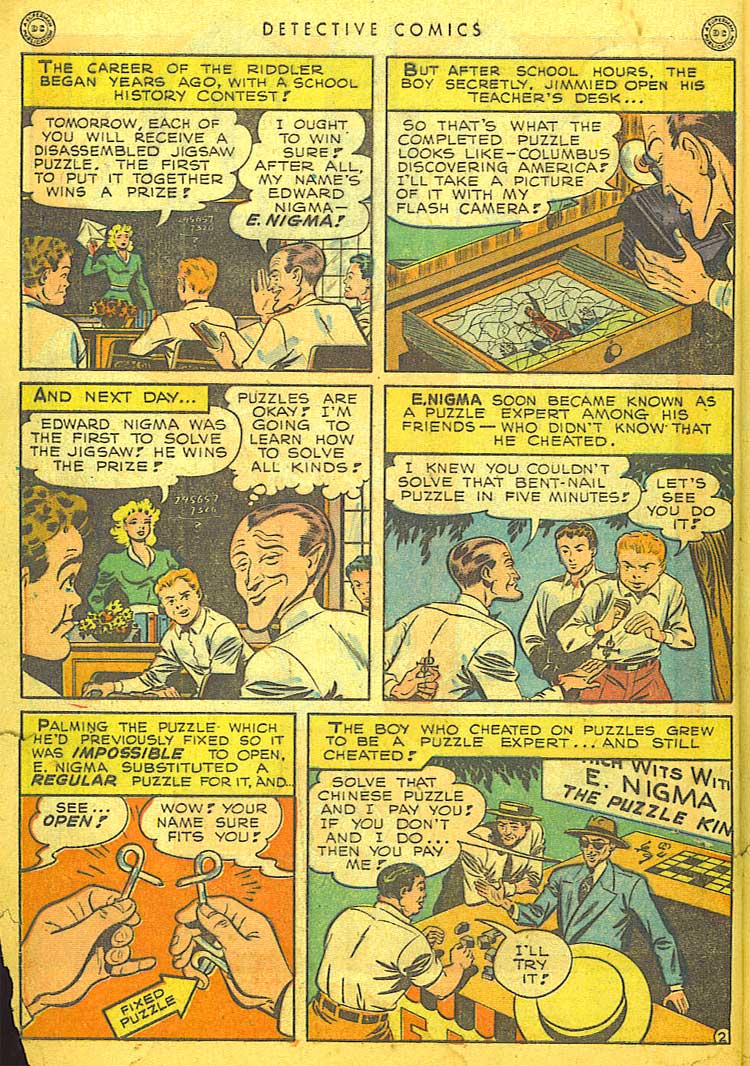 I said elsewhere: he's what Reggie Mantle would be if he were a Batman villain. Here we really see it. Rock that widow's peak, Eddie!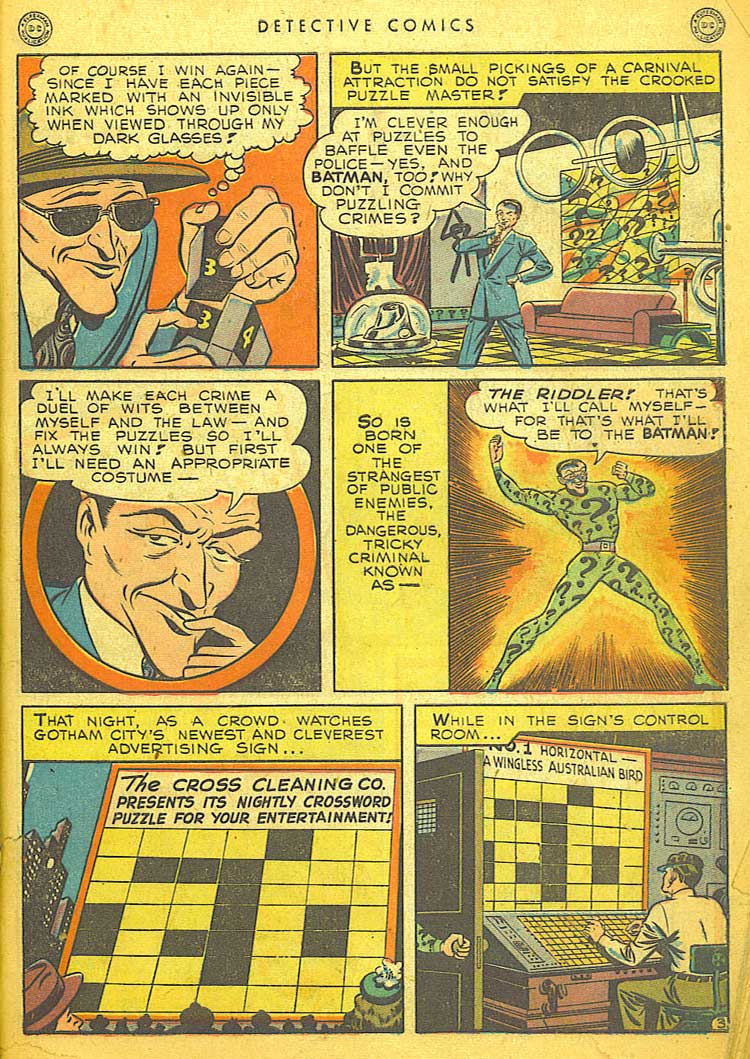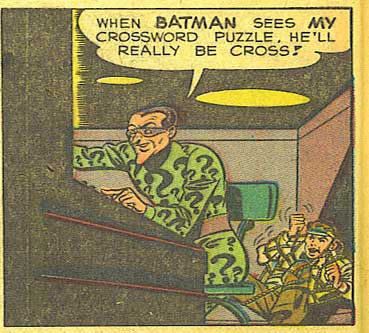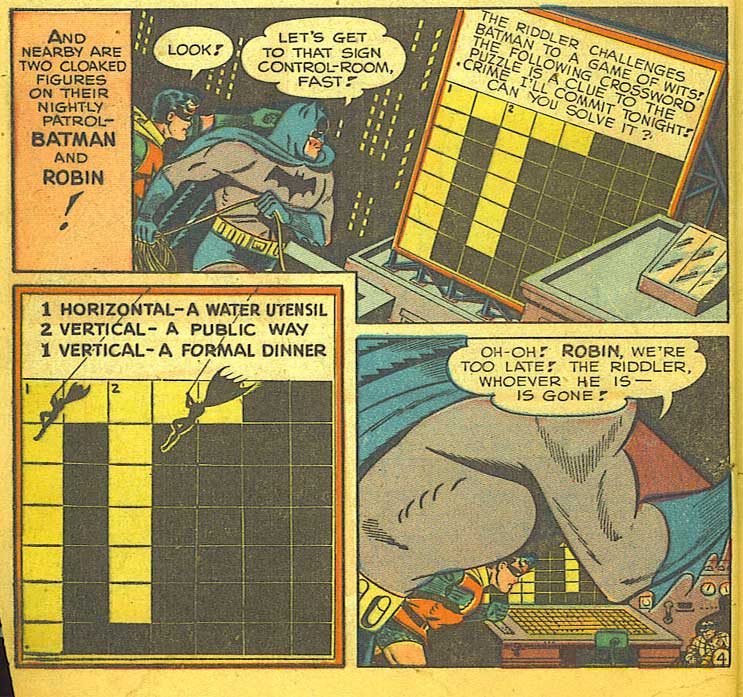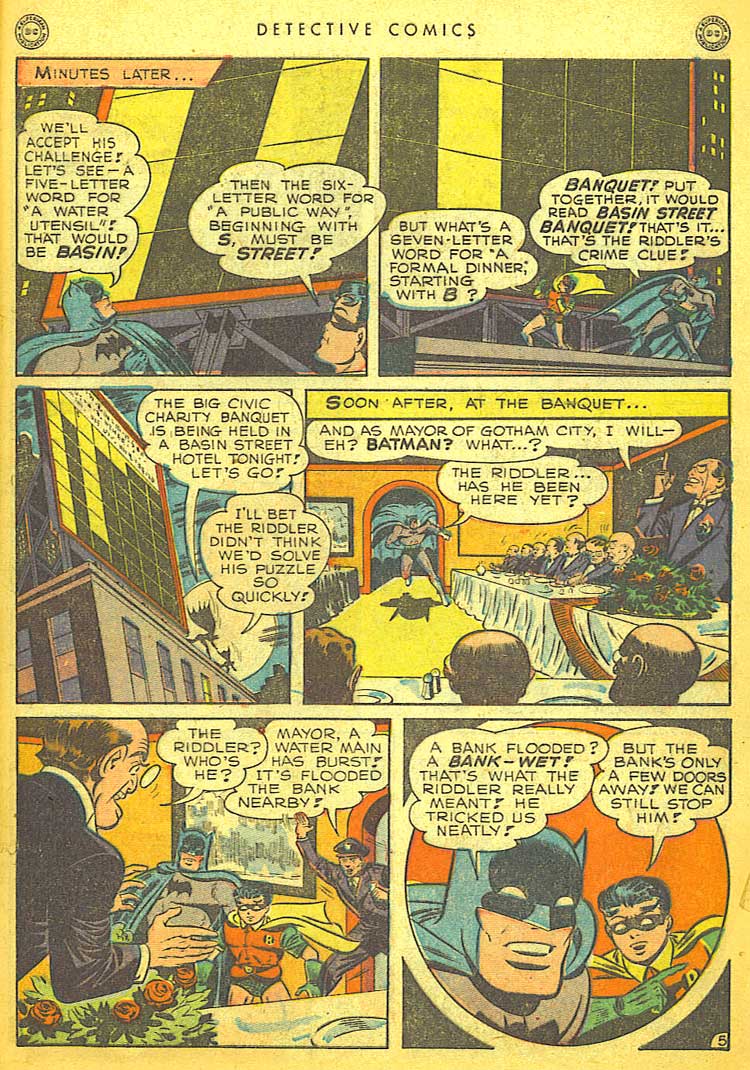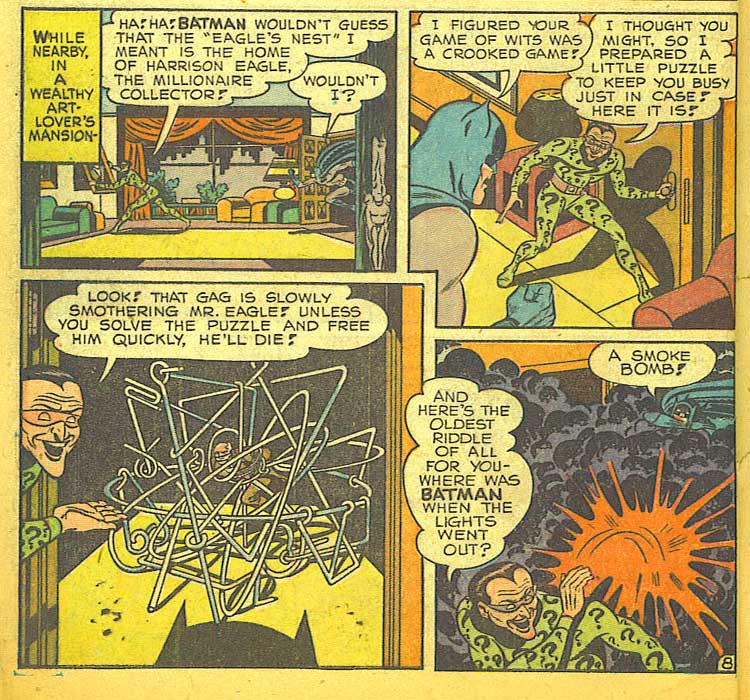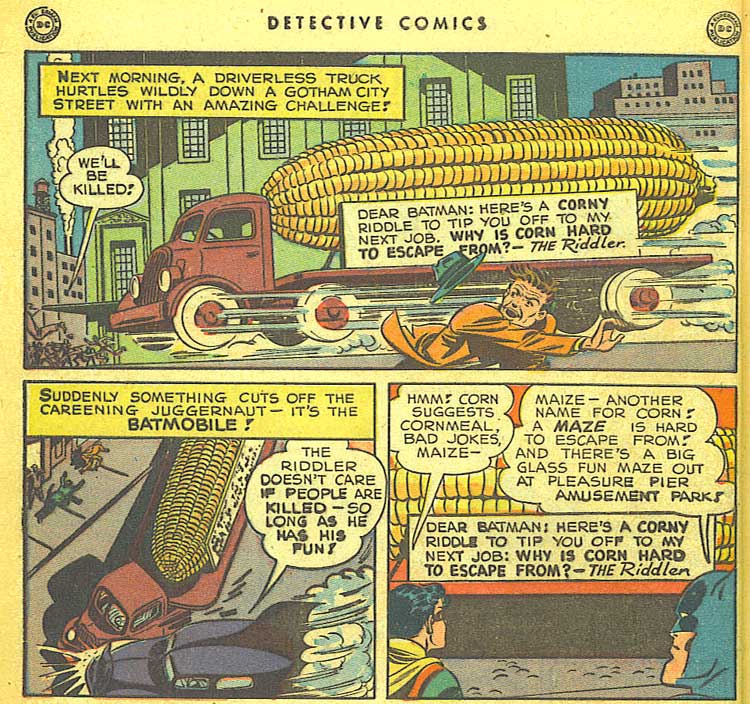 The next day, that man in the foreground started a campaign against the undue influence and obvious flaunting of all safety regulations by the Gotham Oversize Advertising Company, run by the mysterious C. Oldenberg. The poor man was never seen again.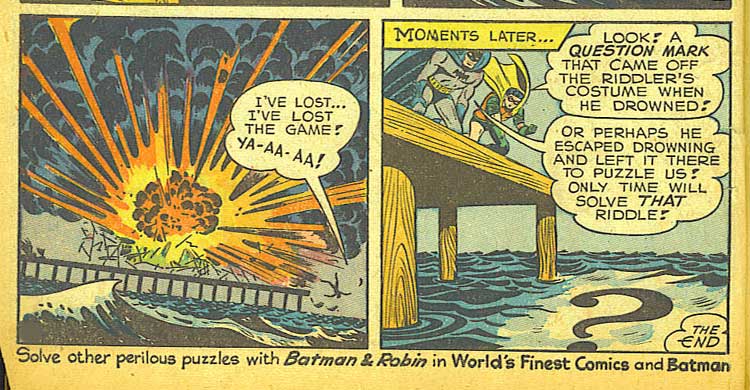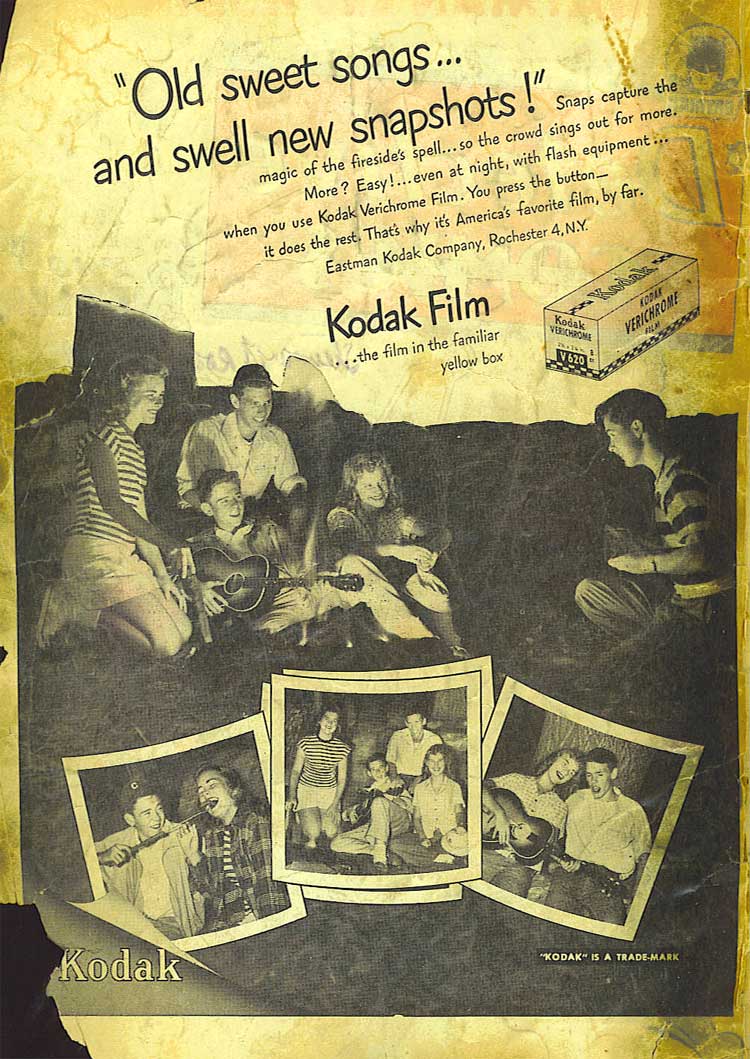 I find this ad interesting, as there's something more present-day accessible about these kids than you might think in, say, a 50s ad. These could be indie teens from the 80s or 90s. I find the late 40s interesting as it doesn't seem to have had its own "look" like other eras, and clothing seemed a lot looser. And girls seem more relaxed.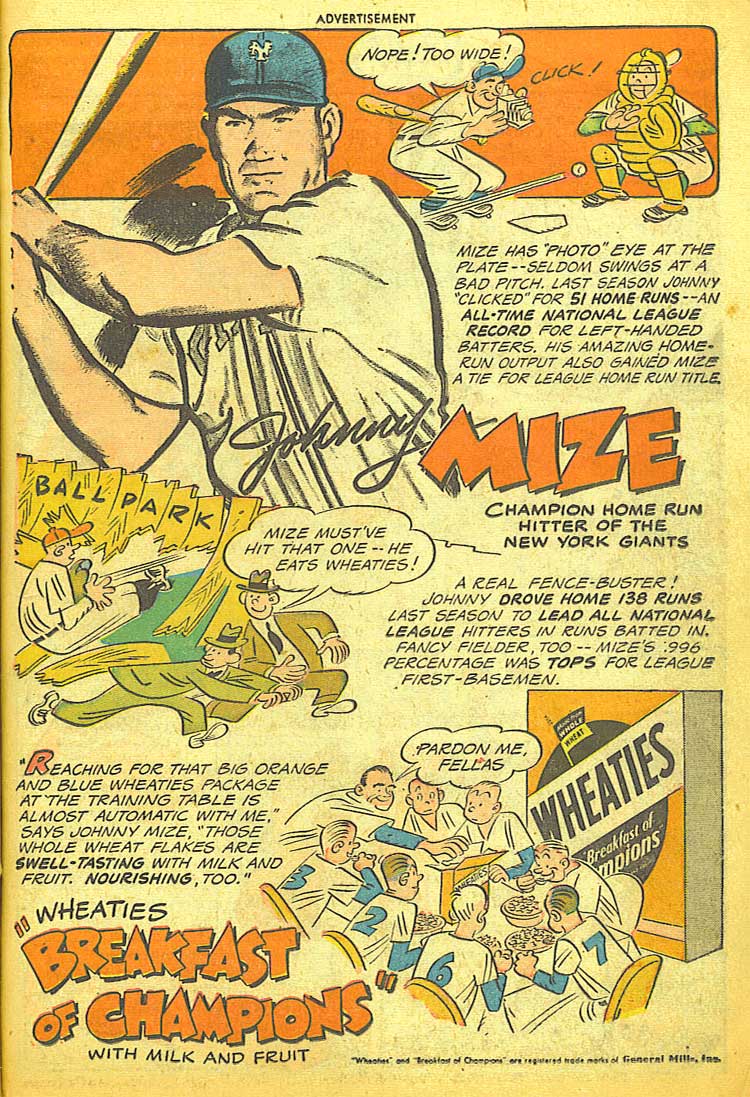 ..."Crinkers?" Crinkers, she says.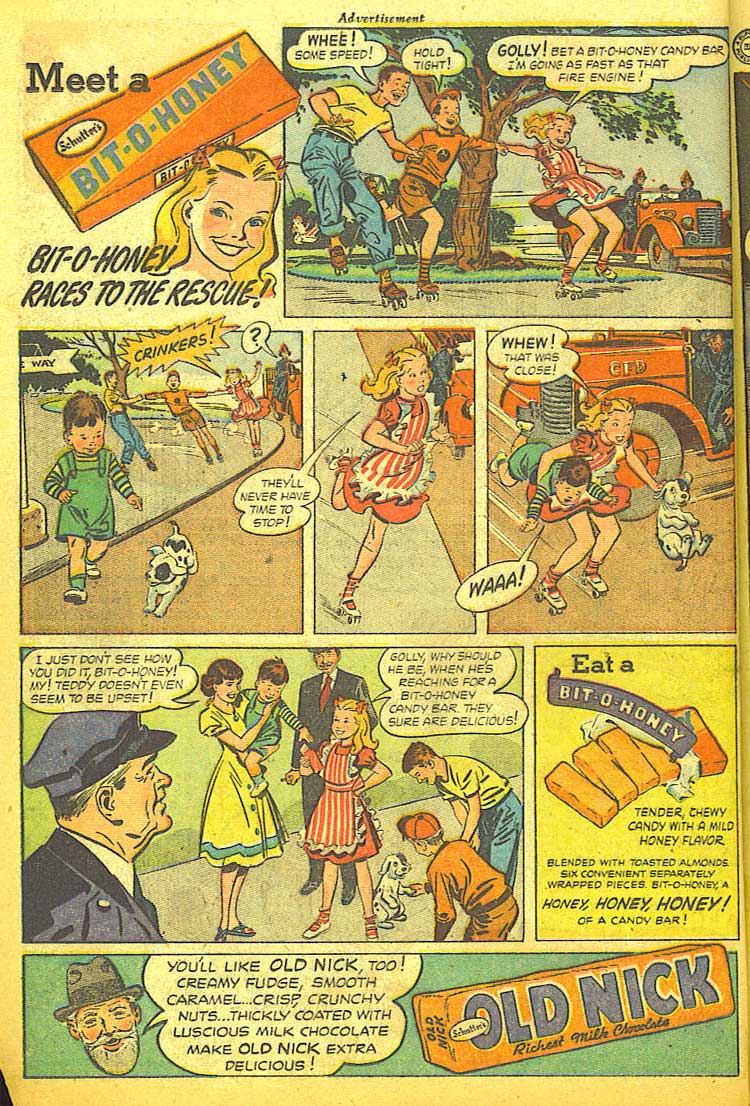 You know...I think I can see why I've never heard of that last candy bar. A candy advertised by an old man offering you his luscious crunchy nuts.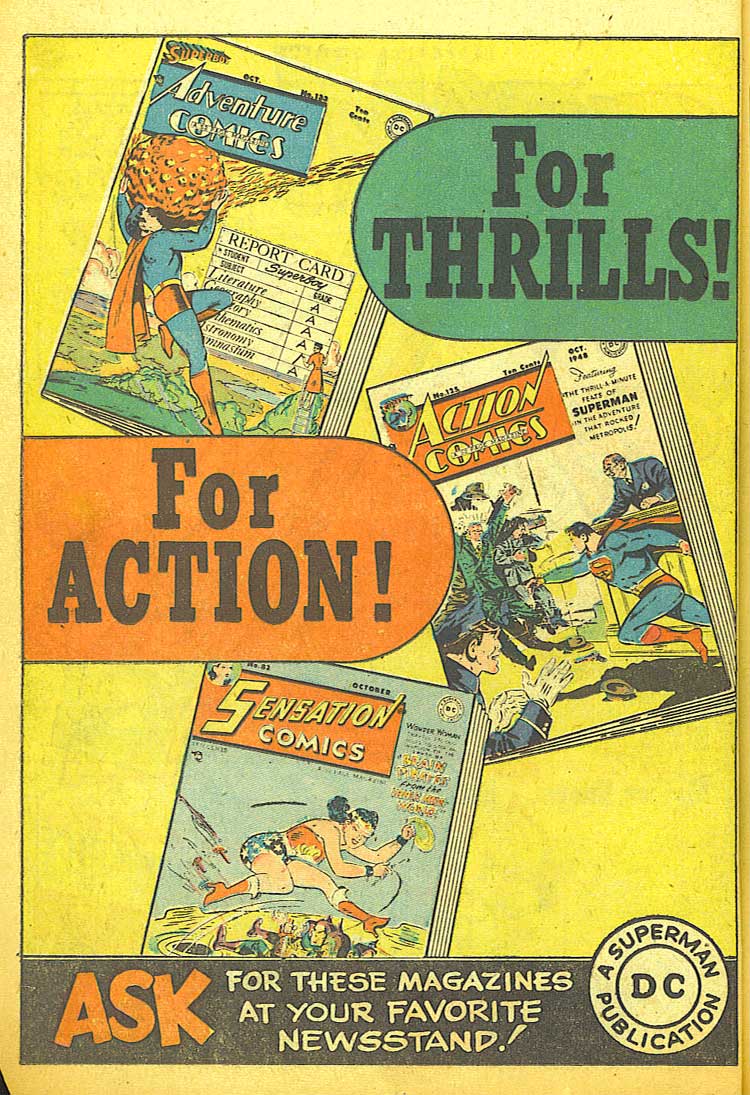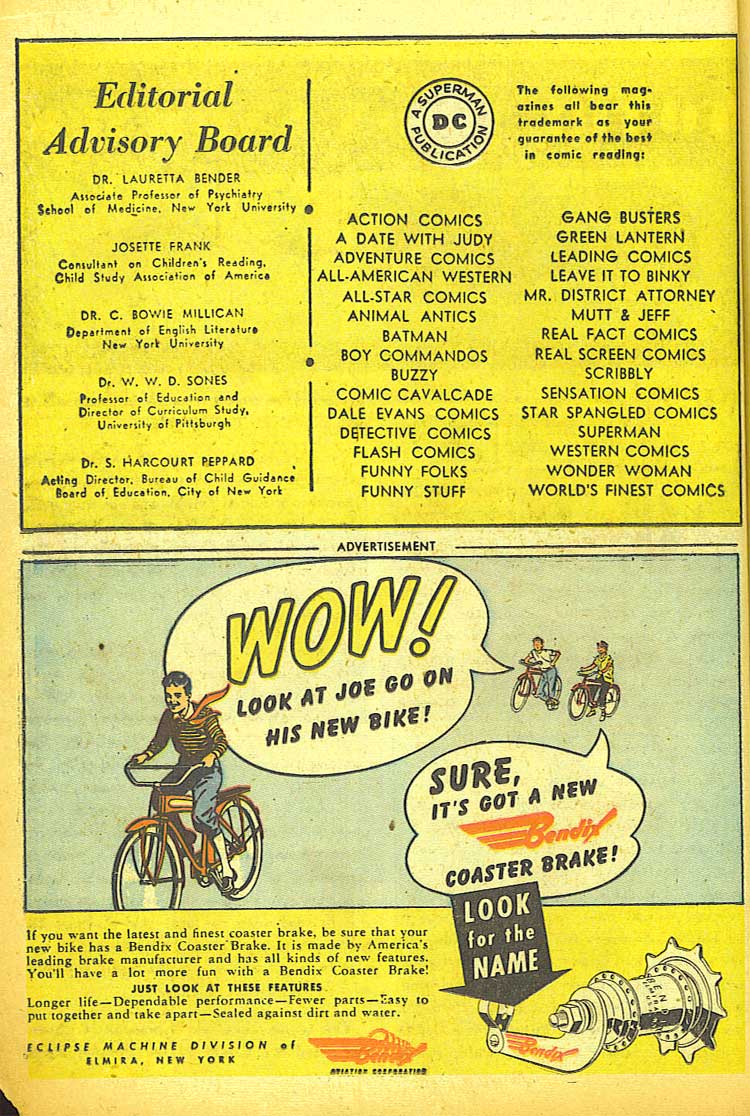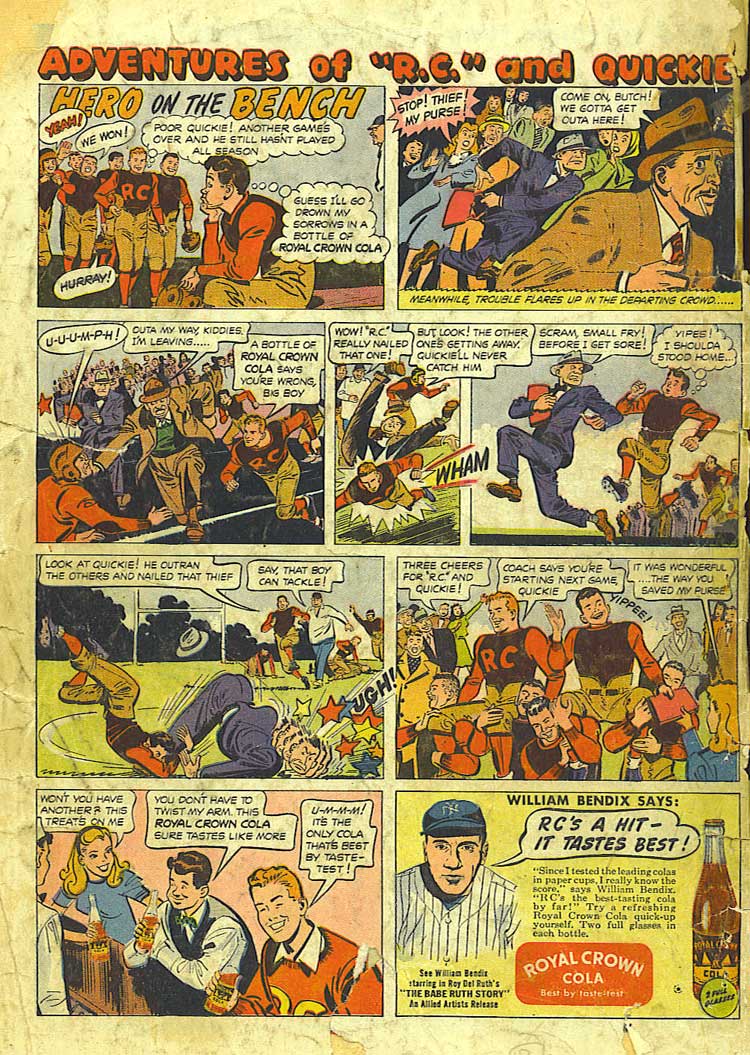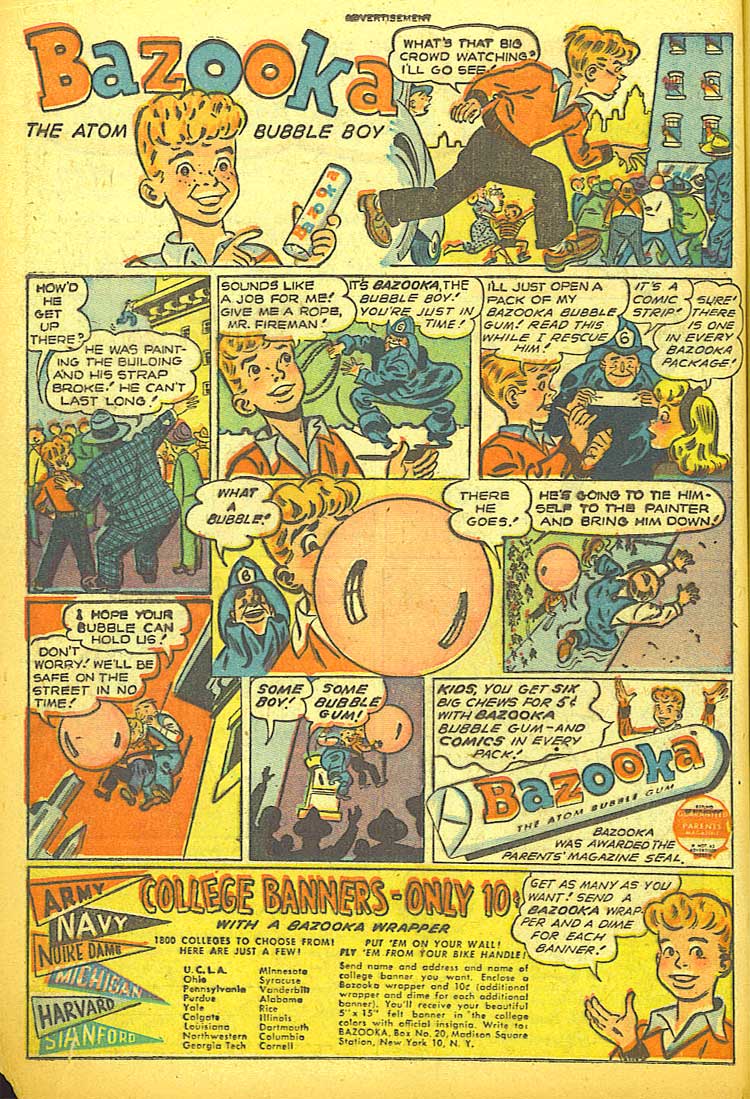 ...Is it just me that notices how these ads keep encouraging kids to do things involving these products that put them in deadly peril? Bit-O-Honey ad above most egregiously--a kid could never float with a gum bubble, but they sure can roller-skate in front of a truck. And wait a second, aren't YOU a motherfucking FIREMAN with a motherfucking huge ladder and maybe an air mattress? And you're wasting time reading the motherfucking COMIC STRIP with the GUM? The atom bubble is frying your brain. You've destroyed social cohesion, human compassion, and institutional competence, Bazooka. I'm glad Joe killed your ass in the ultimate fighting match in which he won the gig from you. It was worth an eye. And his best friend Mort's jaw, with which he beat you to death.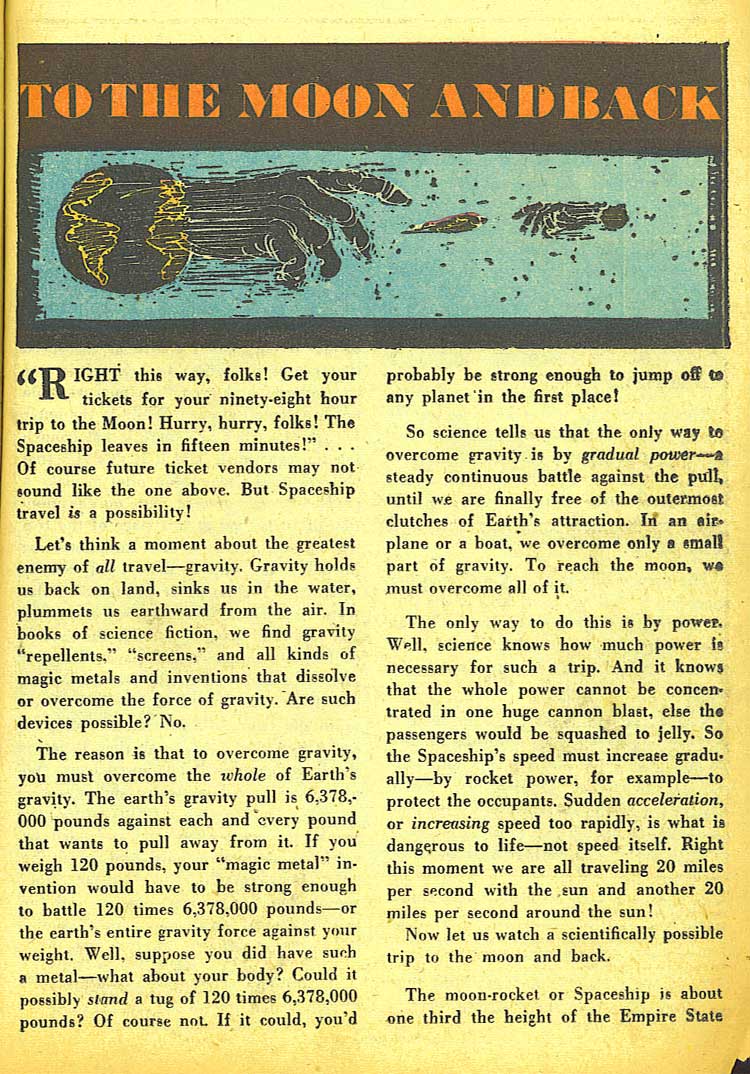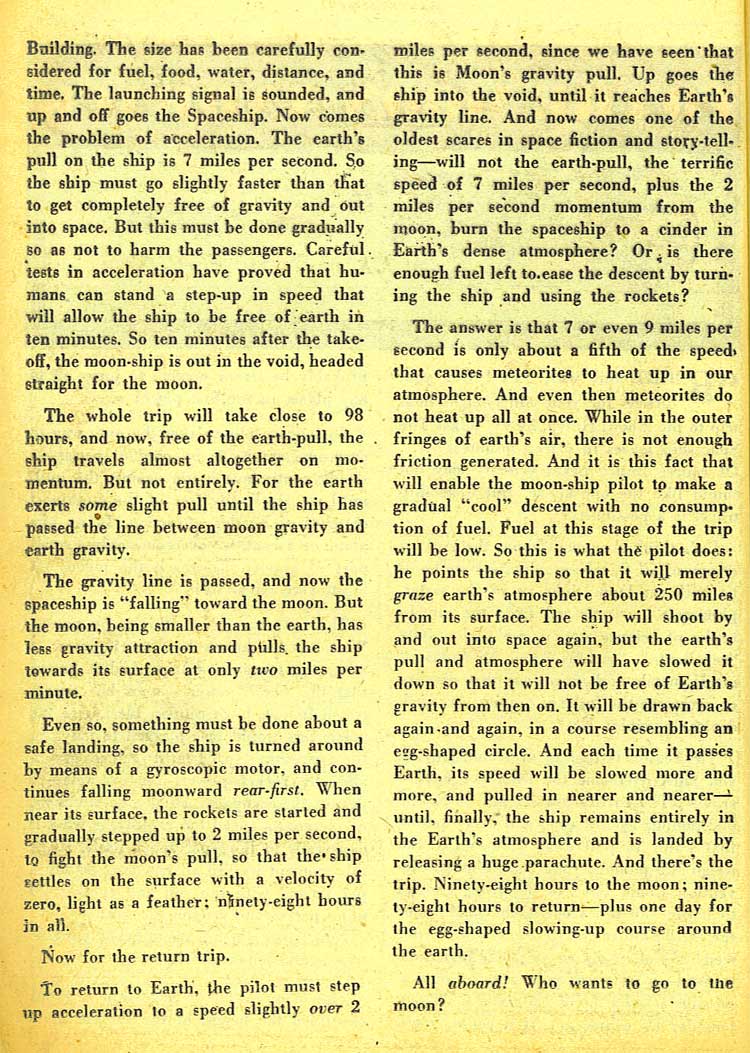 (PS if interested:
This week's LULU.)