silverzeo posting in

scans_daily
Since we're reaching the end to the One Perfect Moment Week, and I haven't posted anything (PhotoBucket's limits and I was writing a big Religion paper). I deiced to post the awesome scene in "Action Comics #8000" Look... AND BEHOLD!
Clark just graduate and said good bye to Lana to start his life in the City.... and I am surprise how the Man of Steel is quickly discourage and frighten.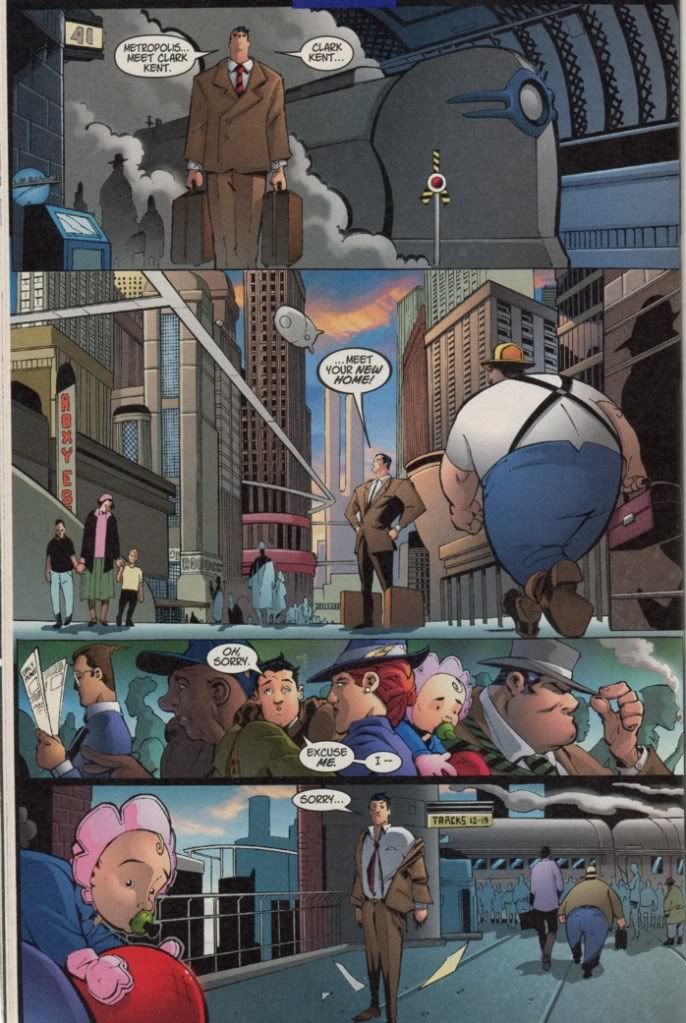 Clark goes a world tour, taking a job as a waiter in France and meeting a journalsit who he shows his powers in front of and gives him the words of discouraging encouragment.... you heard me. Clark flys back to Metro for the special celebration.
Just look at that! A man is flying and everything else is frozen in time. It's either so awe-inspiring or Clark is going Super-fast! This is what I remember best in the comic. I'll try to post some other stuff of the life of Clark Kent before turning into Superman.