althechi posting in

scans_daily
Hello one and all! This is my first post to
scans_daily
, so I hope I don't mess this up too much. =\
For One Perfect Moment week, I remembered one such moment of Thor in particular, where the man has no more than thirty seconds to save the day - and does so, with style.
For your consideration,
Journey into Mystery (with The Mighty Thor)
, no. 113, "told with gusto by" Stan Lee and "drawn with grandeur" by Jack Kirby.
It all begins when Don Blake reveals himself as Thor to Jane Foster...or at least tries to.
Odin, who has been against this from the very beginning, takes action!
Unfortunately for Don and Jane, they get attacked by the Grey Gargoyle, a villain who can turn people to stone by the touch of his bare palm, and himself into a super-strong rock monster thing by that same power.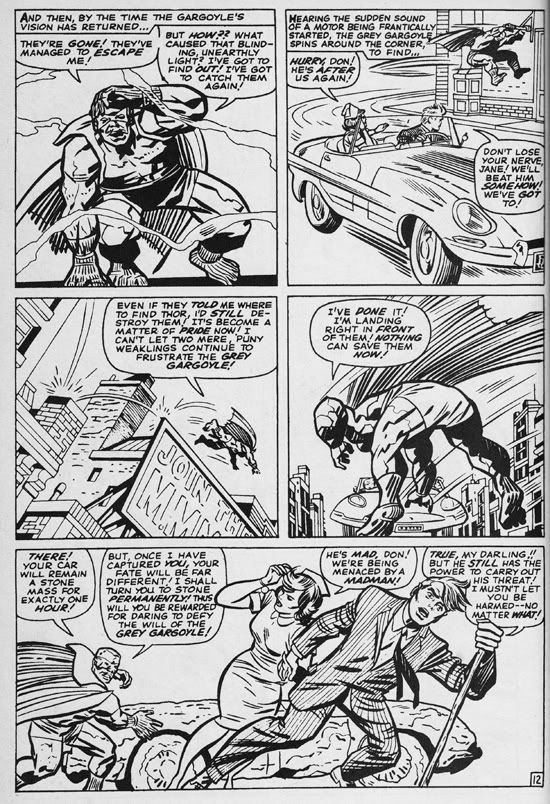 All looks hopeless, until...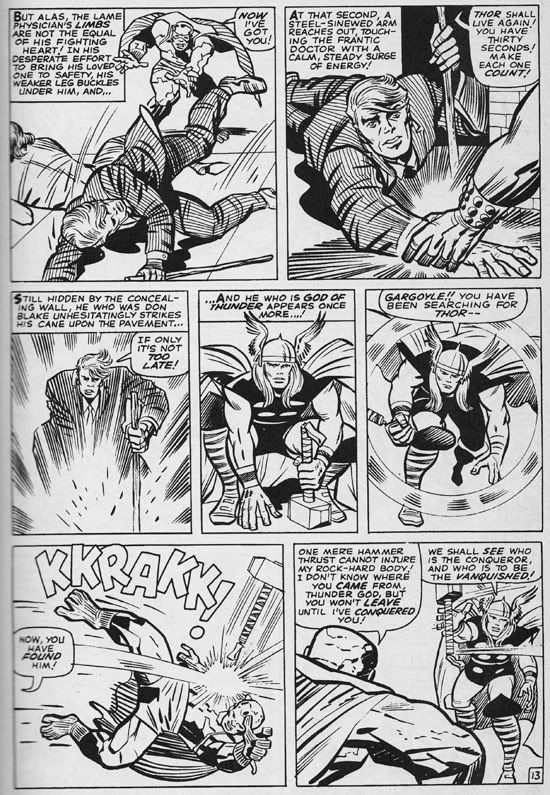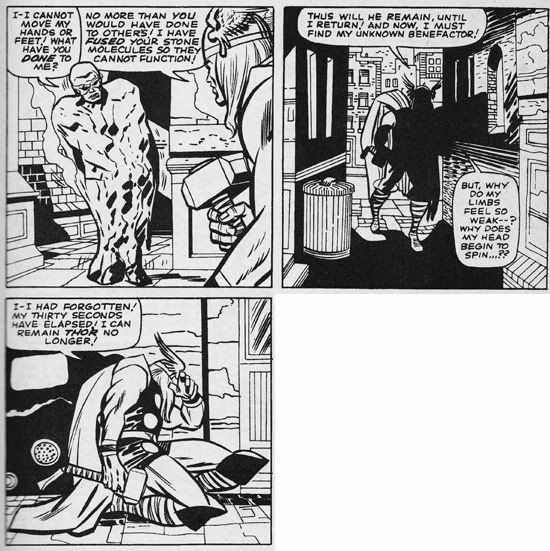 Naturally, he gets back in good graces with Odin a few issues from then, gets his full power back and (almost) gets his relationship accepted by Odin, but that's a story for another day. Nonetheless, never has so much been achieved in so little time.
It's 5 and 1/6 pages out of an 16-page issue, incidentally.