Are you excited? I know I'm excited.
Zachary Zatara, teen heart-throb, stage magician, and master transmogrifer (of non-humans), has been in comics for a few years now, and yet never had any substantial interaction with his cousin, Zatanna Zatara.
That changes now.
Our epic heroine returns from her victory against the Royal Flush Gang, tending to one of her rabbits, and rehearsal, to sense CHAOS coming from her hotel room!
And what sort of chaos does she find?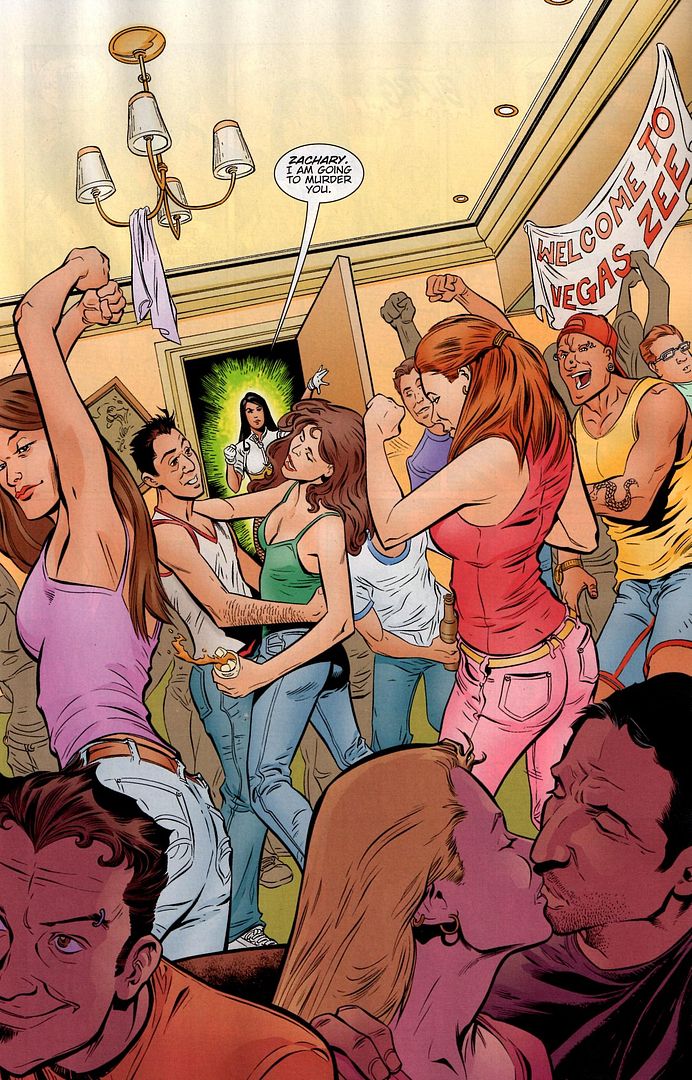 "Excuse me, I'm looking for my cousin. An oily little weasel named Zach..."
After the polite approach fails, and resorting to some judiciously applied pest removal (the pests being the partiers) via turning girls into birds and insinuations of being good with frogs as well, the suite is hers once more.
Or IS it?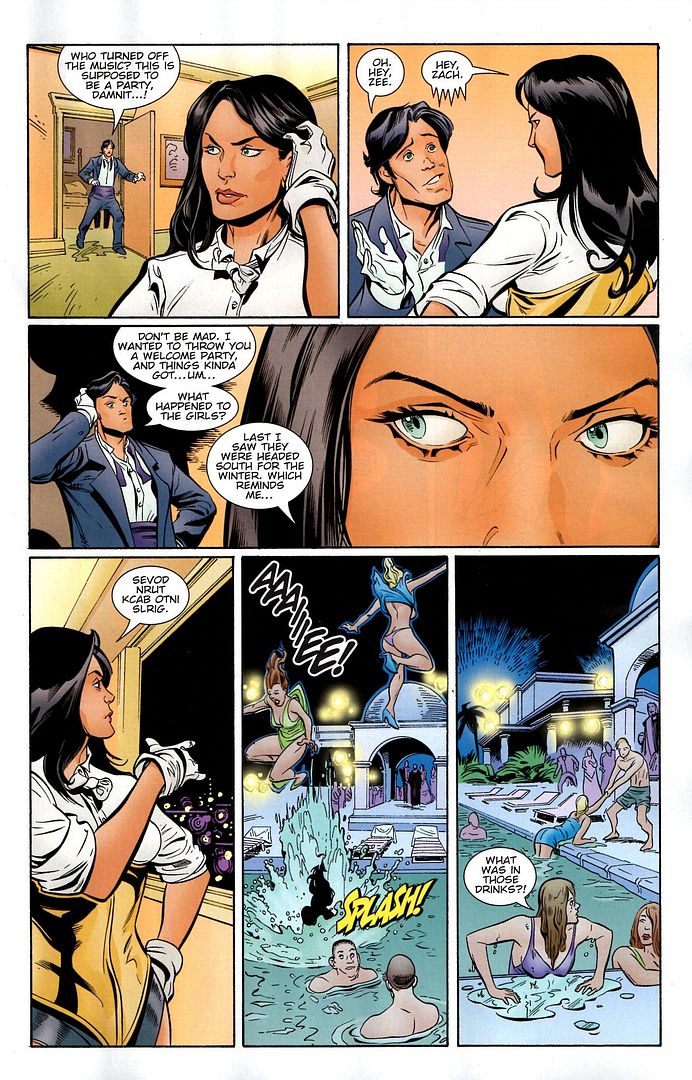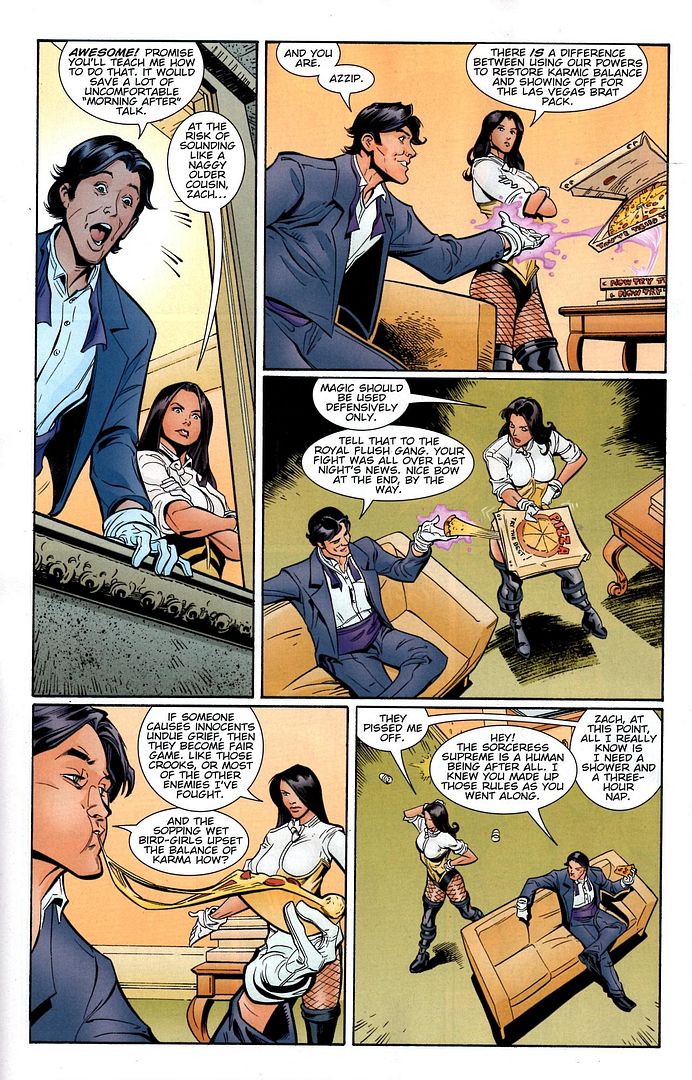 Interesting to note that he asks how to learn that trick. Possibly implying that it's just a matter of further practice before he can affect people as well?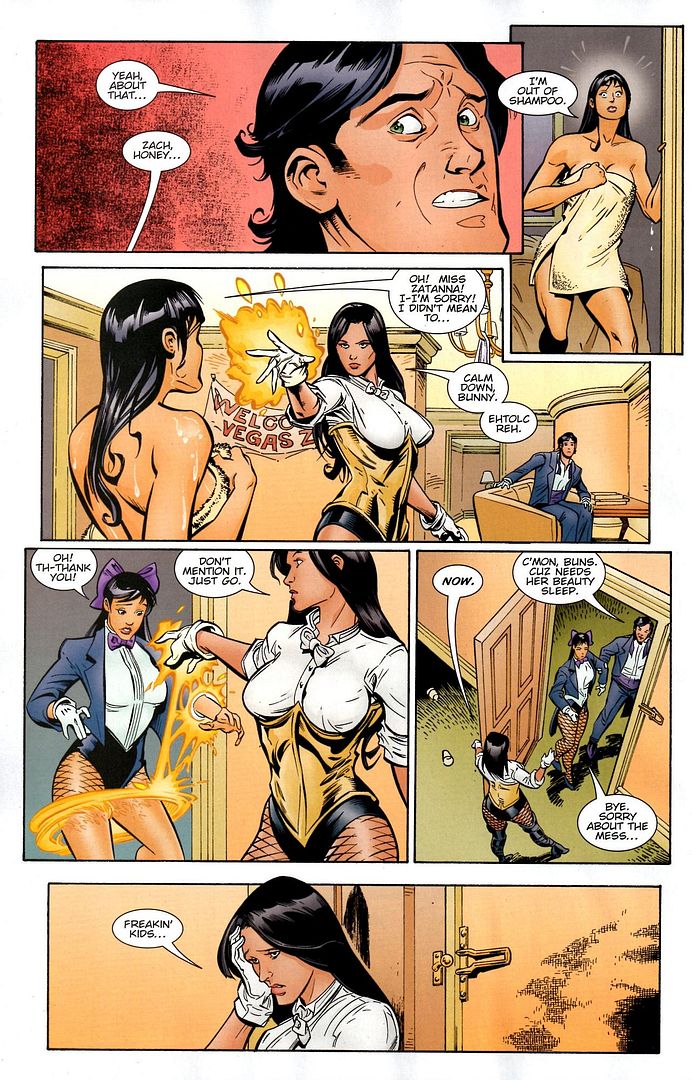 I could've sworn he had blue eyes before....
Anyways, YAY! More Zach!
Now if only his appearances in Coven (which I need to catch up on posting) were as consistent with his personality... -.-