une_croix posting in

scans_daily
Since his first major work in the early 90s we've seen Joe Quesada's style change from a heavily Mignola-influenced blocky style, to incorporate the art-nouveou flourishes of Alphonse Mucha, and more recently an organic heavily photo-referenced approach, with a few diversions into Miller-esque expressionism.
Under the cut lie 13 large scans dating from 92 and 93, already showing some of these changes in his art, from titles Crucible, Sleepwalker and X-Factor.
These first three scans are from Impact Comics' Crucible "event" - Quesada only provided the layouts/breakdowns which were decent enough but the lack of detail in the finishes gave many of the pages a generic "house style" feel: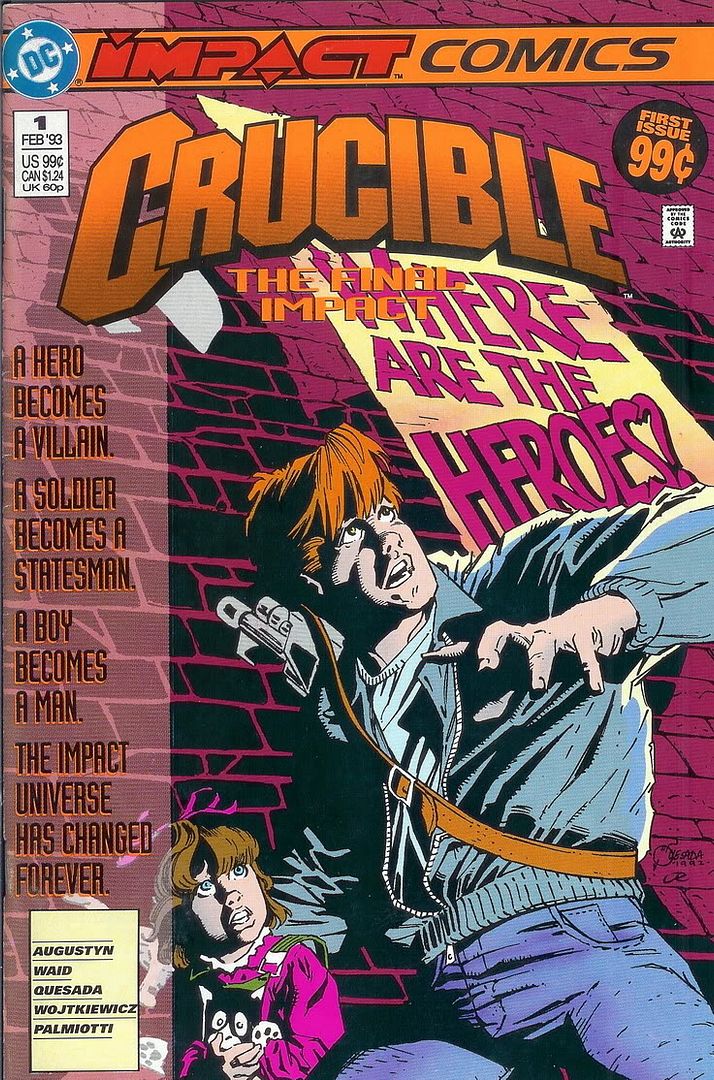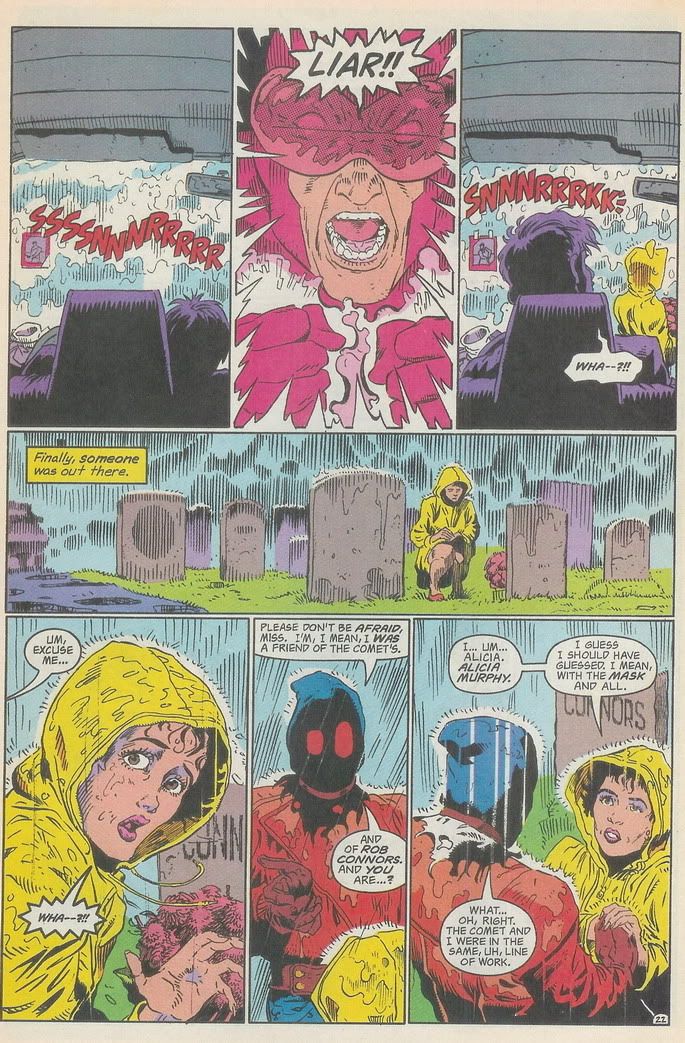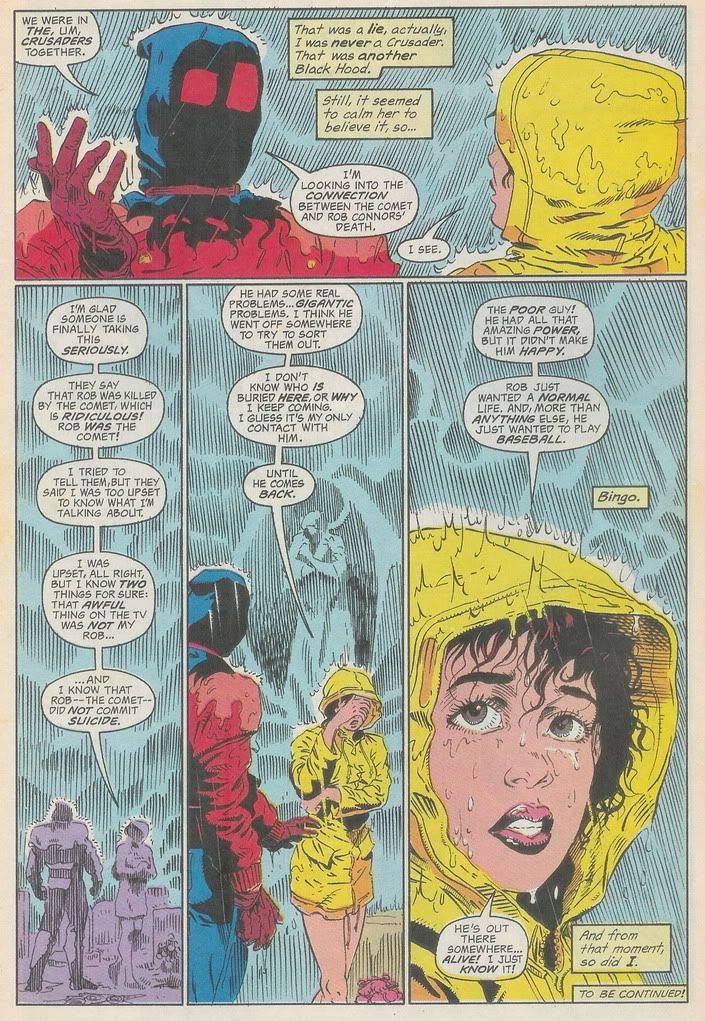 This Sleepwalker fill-in is actually cover dated earlier than Crucible but paired with some more accomplished or appropriate inkers (imcluding future
business-partner Jimmy Palmiotti), the finished work is much more polished.
Great cover too (one of his strengths).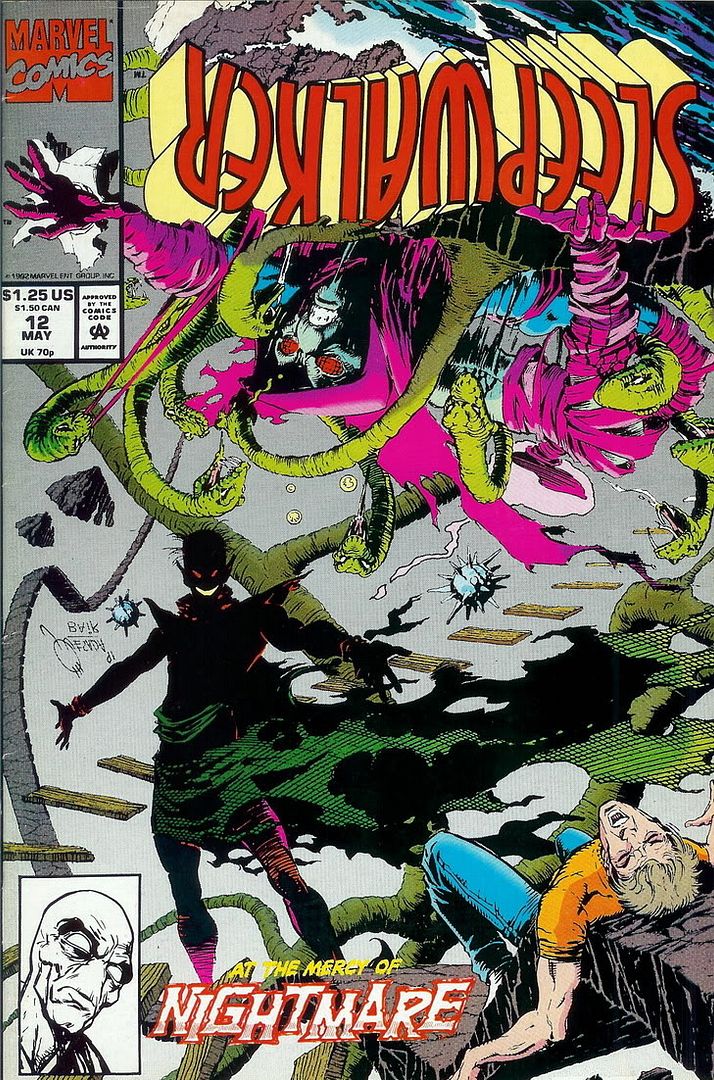 Unlike many other artists of the time, and of similar age, Quesada's already
showing a great knack for keeping the pages interesting through "camera angle changes", detailed backgrounds and use of shadows.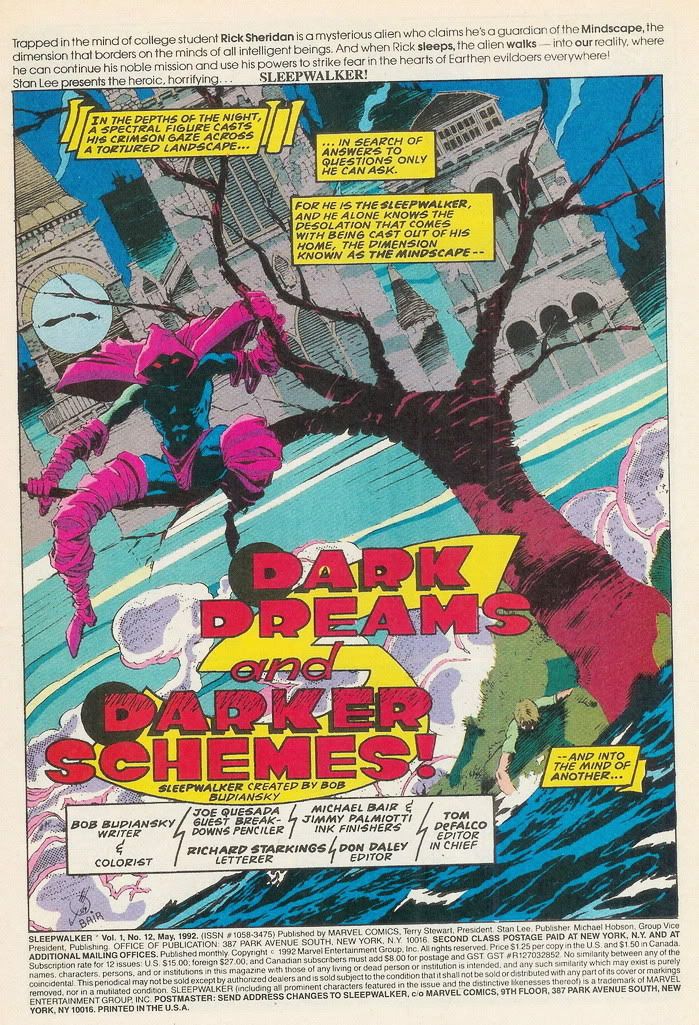 Particularly on the dust clouds and character close-ups, the Mike Mignola
influence is apparent.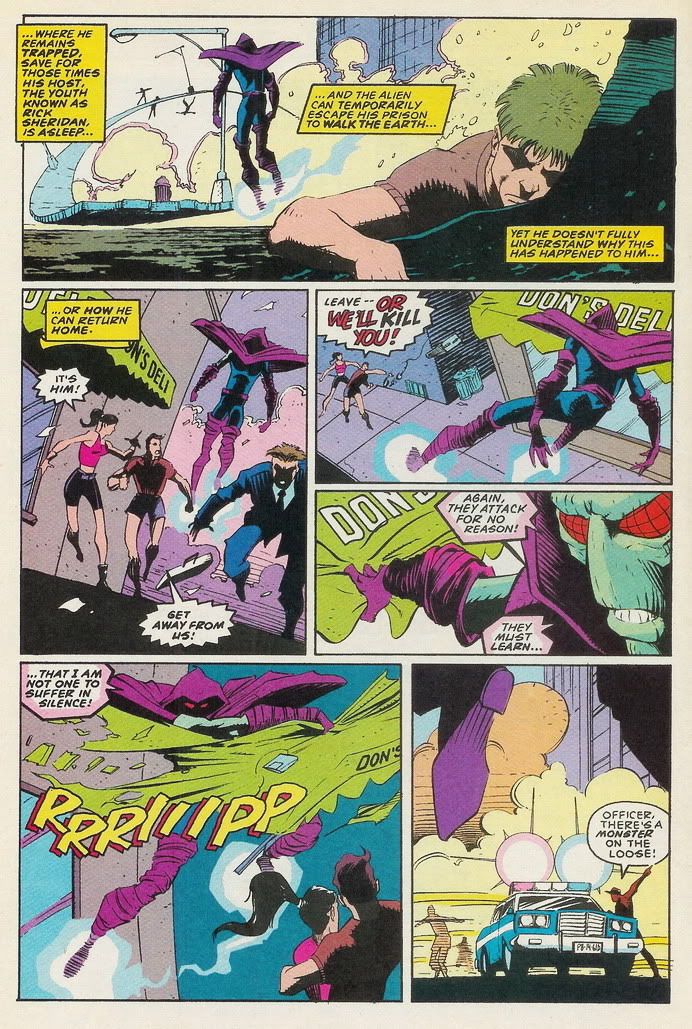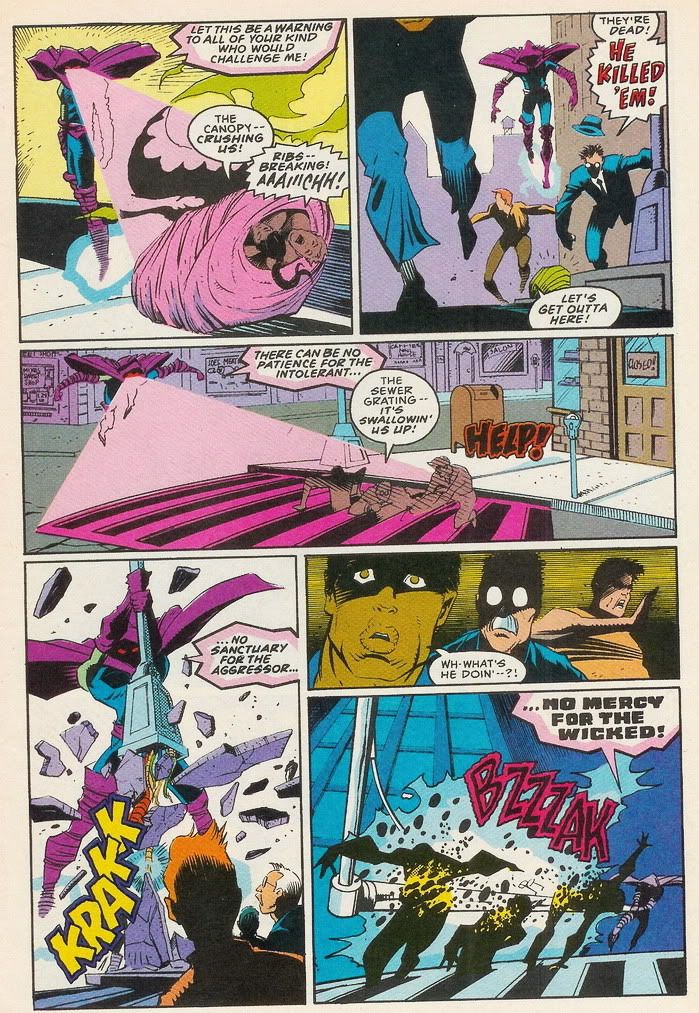 Later in 93 a run on Peter David's X-Factor was Quesada's highest profile gig thus far (though he had pencilled DCs Sword of Azrael 4 issue mini-series, featuring the debut and origin of the man who would temporarily take up the Bat mantle ("AzBats") after Bruce's back was snapped during Knighfall *breath*, Azrael's future wasn't yet known so the mini wasn't a huge deal. DC's The Ray mini was also a good effort, with art more along the Mignola-esque line) - though brief (as would become the norm) - culminating in X-Factor 92 (hologram cover!), part of the Fatal Attractions storyline that saw (in later installments) the return of Magneto who had ben presumed dead, the removal of Wolverine's adamantium, and the mind-wiping of Magneto by Professor X.
X-Factor 92 featured the Acolytes heavily, and was the first appearance of Exodus, designed by Quesada (who also designed the Azrael and AzBats costumes). Here we're seeing a shift away from Mignola-lite, and a strengthening of page compositions, shadows and extravagant stylistic flourishes. Great facial expressions too.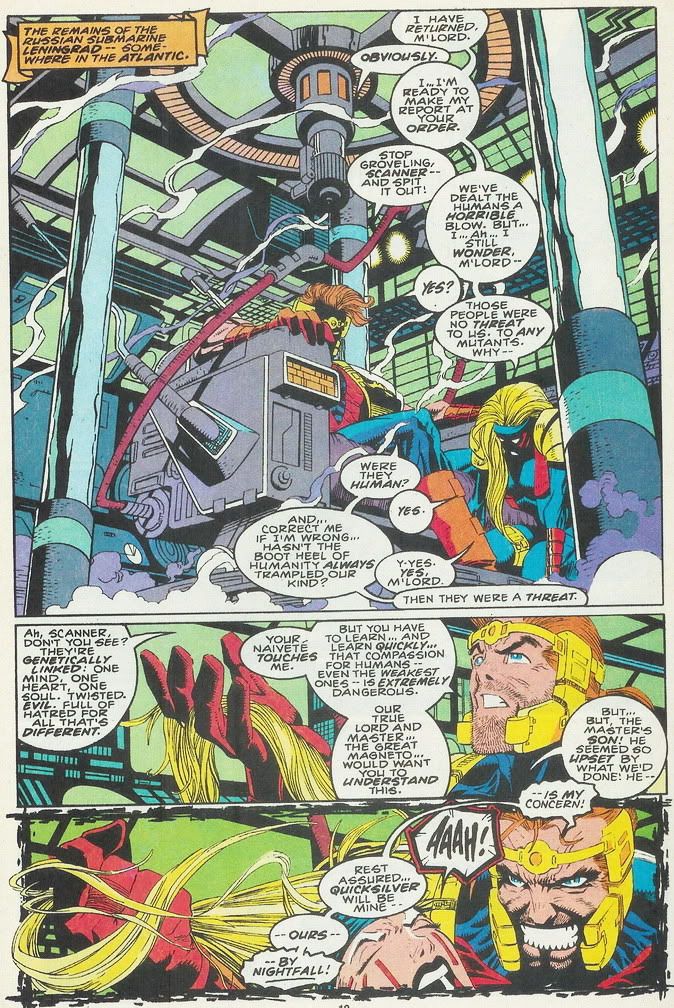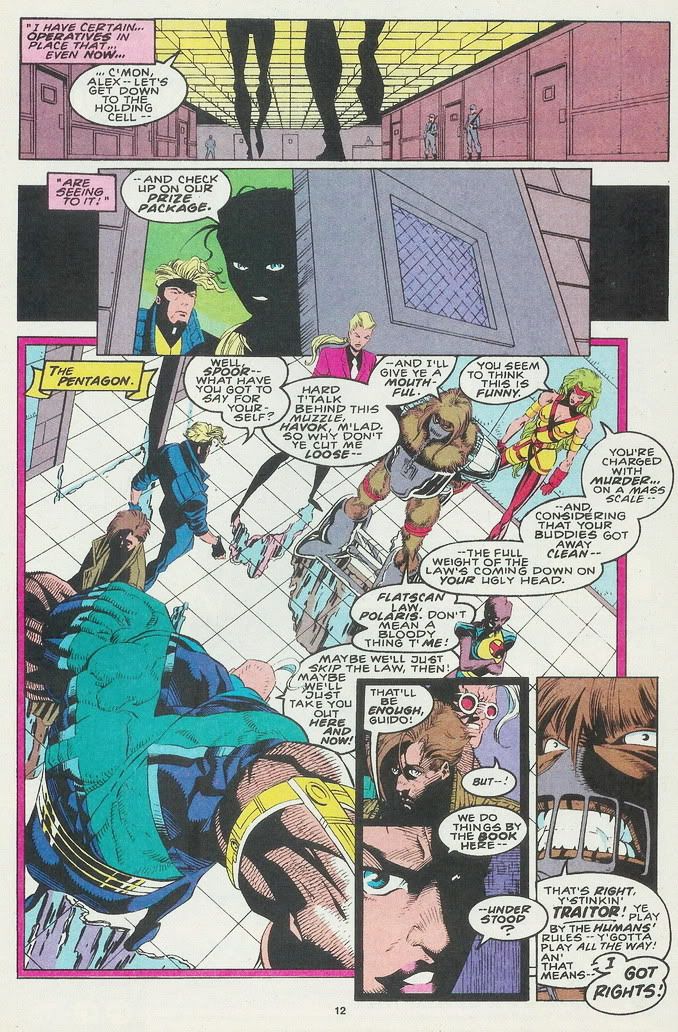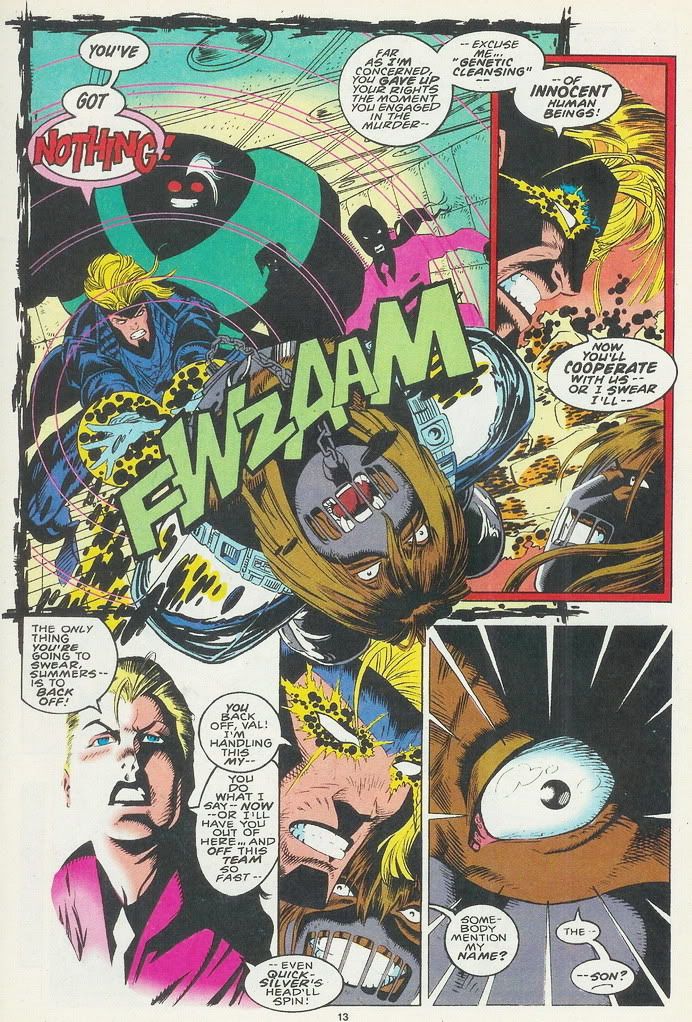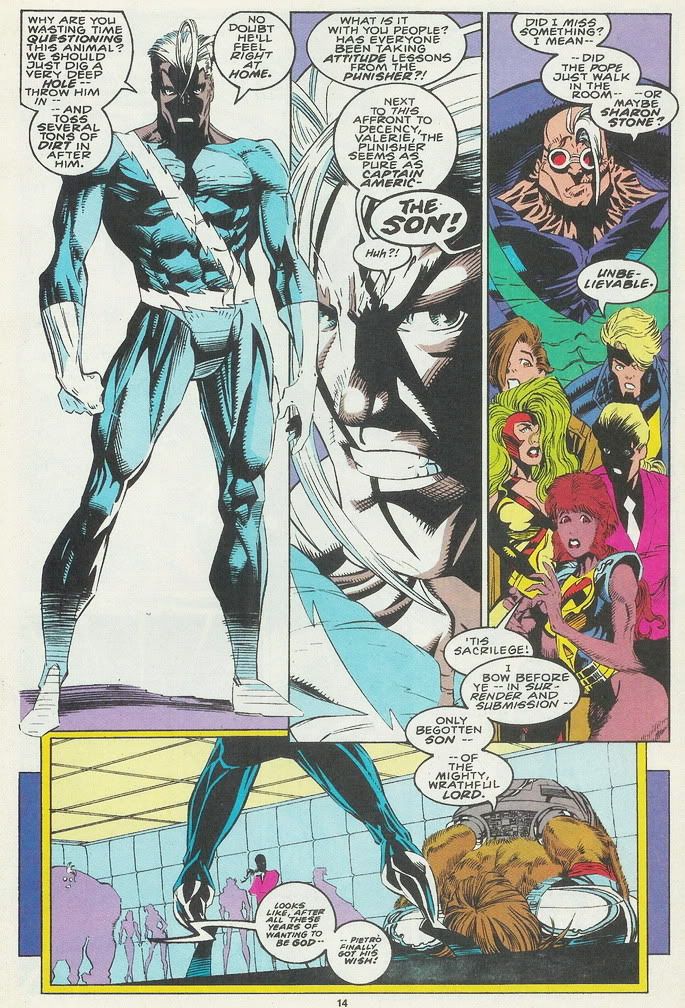 Skip to the issue's end...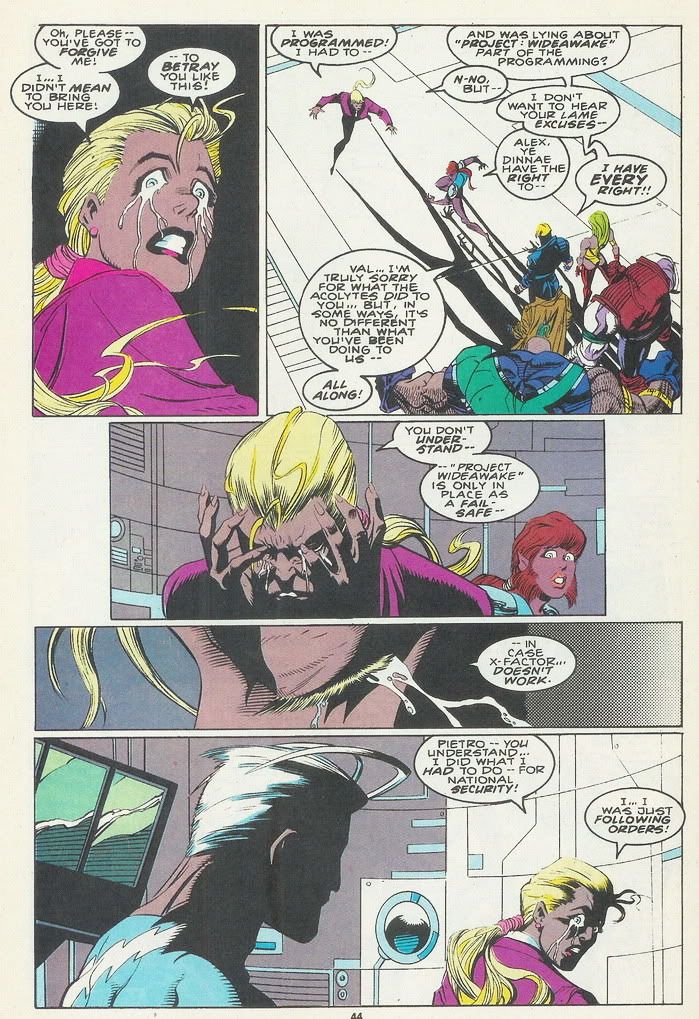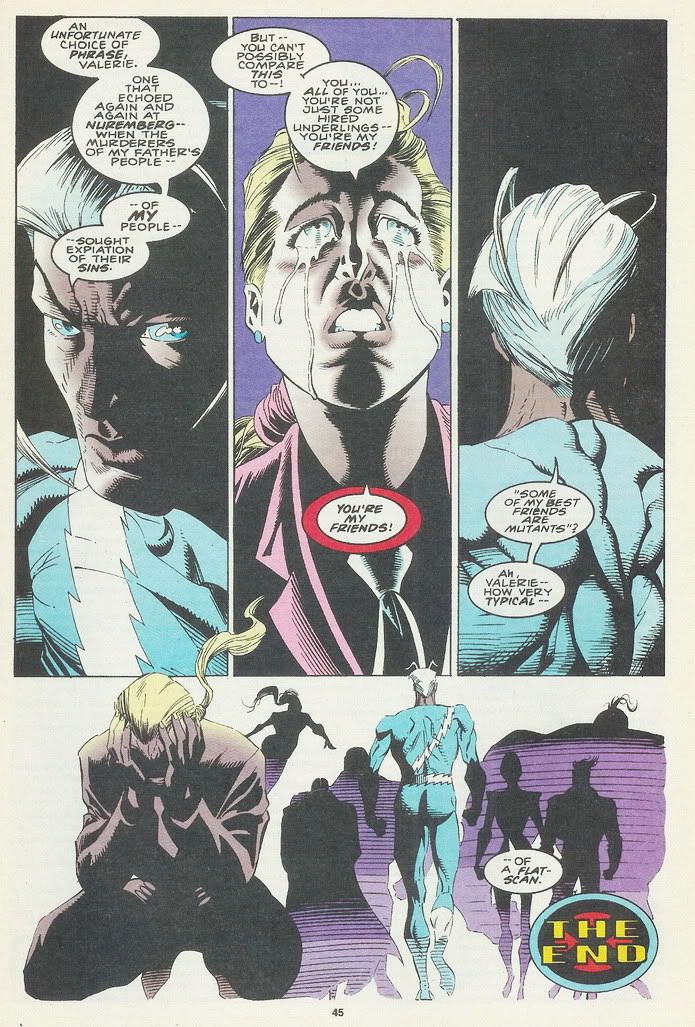 More to come next time, if wanted.
These scans from:
Crucible #1, cover dated Feb 93
Sleepwalker #12, cover dated May 92 and
X-Factor #92, cover dated July 93