Welp, let us snark.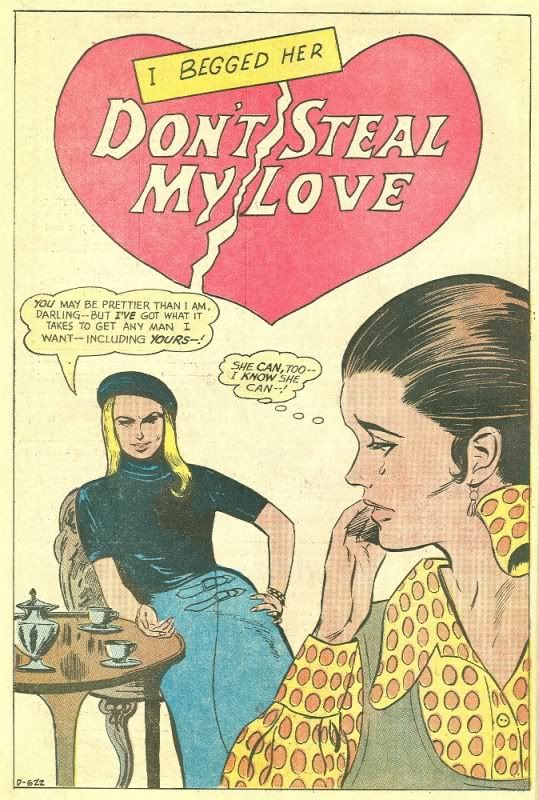 No man is safe! As our possessive heroine Susan takes her boyfriend out for a leisurely bike ride, sure enough, Lorelei is on the man-hunt already!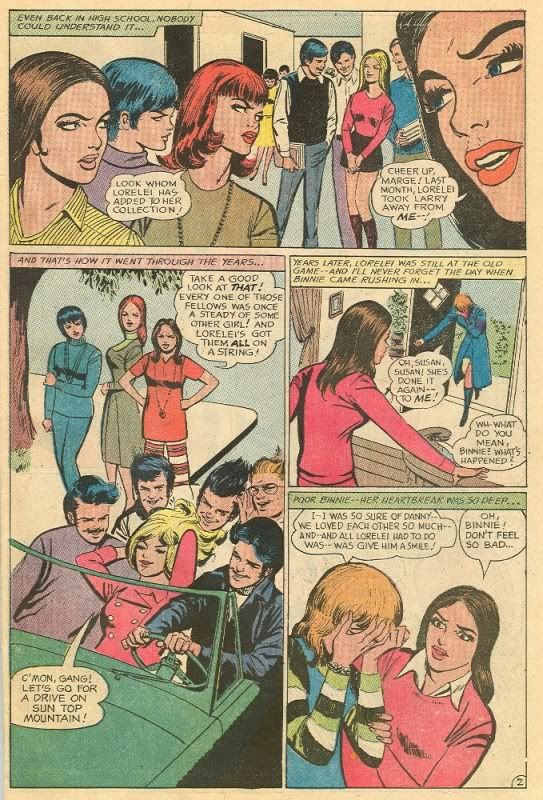 I don't know if anyone noticed, but that redhead in 2nd panel was
totally
pushing her garbanzos.
'Do do Do do Do do Do do~' (Twilight Zone Theme)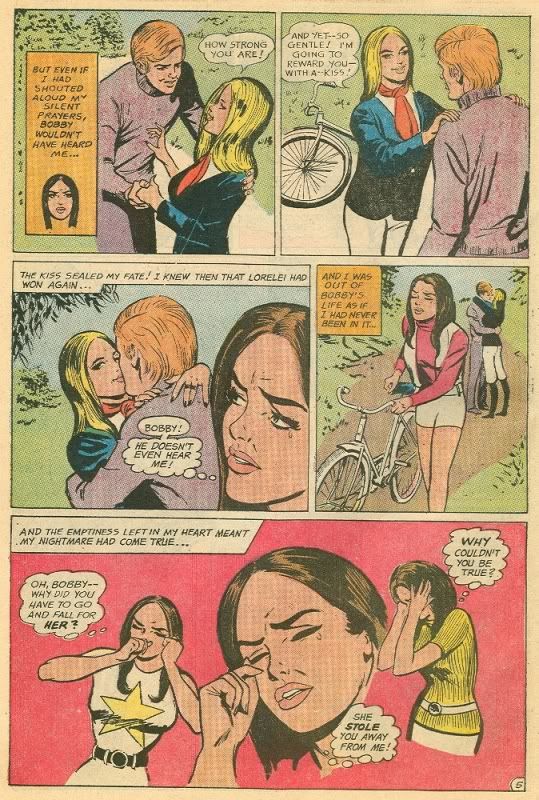 AND OMG, my world is crashing down in PINK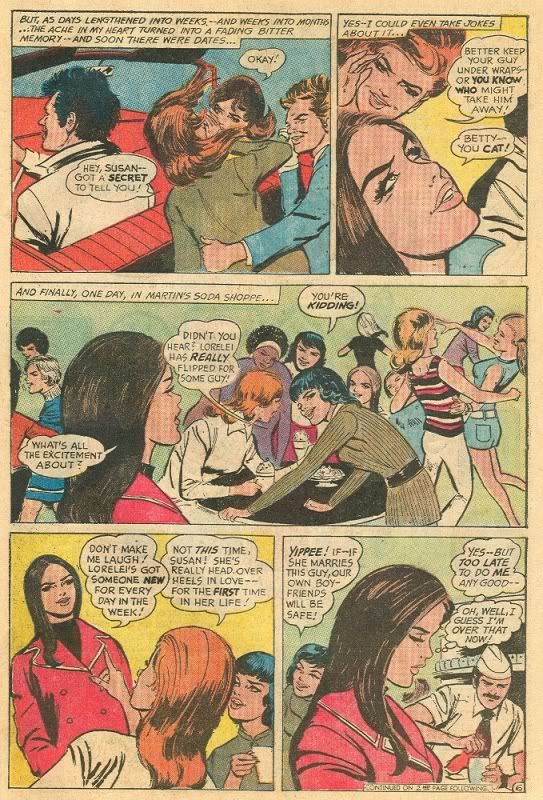 Yyyyeah, sure you are.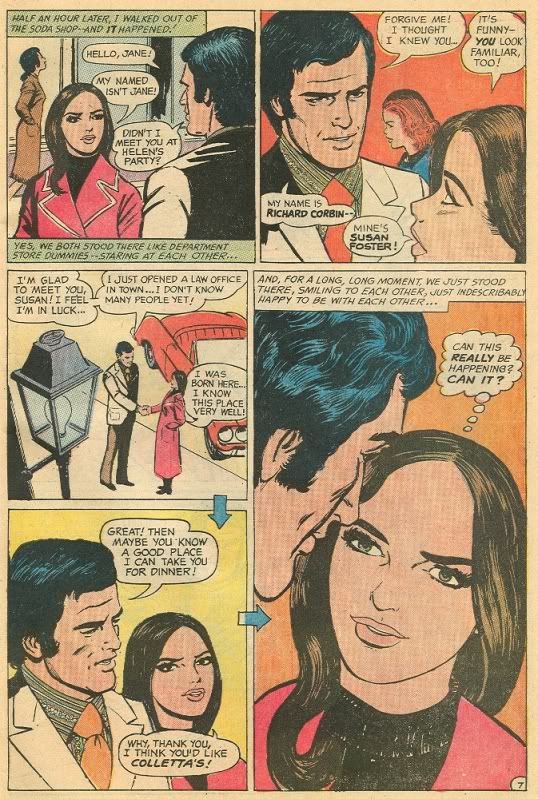 GOD I just can't get over this artist's style. XF
Our narrator tries to convince us that their love is OMG true, but right now I'm thinking, How many people has gotten AIDS by now?
---