inexpediency posting in

scans_daily
Seven pages from Impulse 59, the third one (I believe) to feature Cissie.
So this issue takes place after YJ 15, in which Cissie almost killed that one dude for murdering her psychologist--the only reason she didn't was because Kon grabbed the arrow out of mid-air. At least, I think that's how it went down.
Anyway, Cissie needs some cheering up. Bart decides to take her to his school, and since they went together to one of Cissie's school's dances, they can go together to the Valentine's dance at his. But this is no ordinary dance. No, this is one of those wacky dances that you only see on TV. To attend the dance, you don't buy a ticket; you buy a ring. Coincidently, they look almost
exactly
like Bart's Flash ring. Gee, I don't see any possible problems there...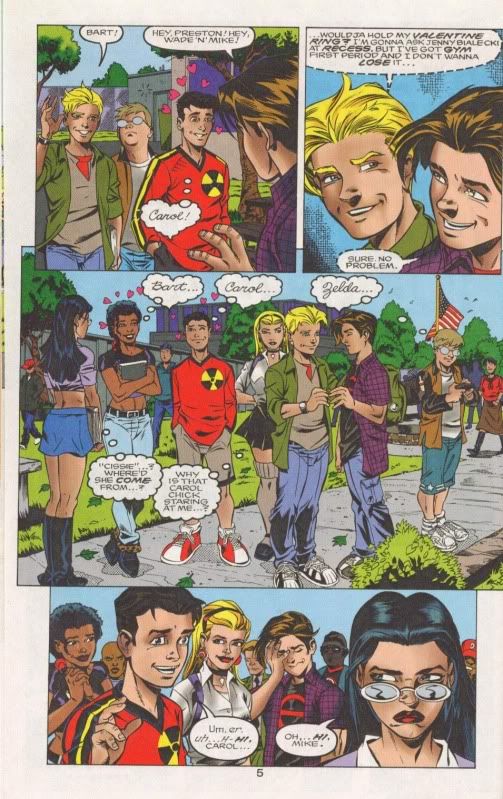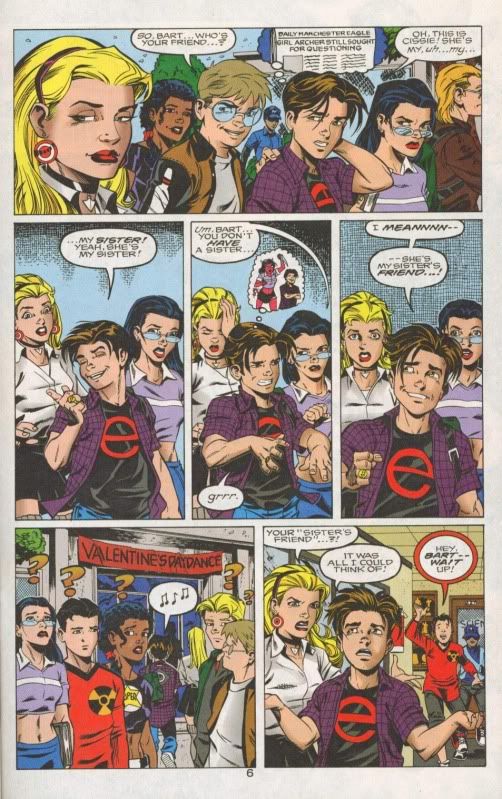 So Bart ends up carrying Mike's and Ayana's rings as well as Preston's (Ayana was actually trying to ask him to the dance, but he misunderstood.) Meanwhile, Eddie "Evil Eye" wants to ask Jenny, but Preston beats him to the punch.
Meanwhile, back in the cafeteria...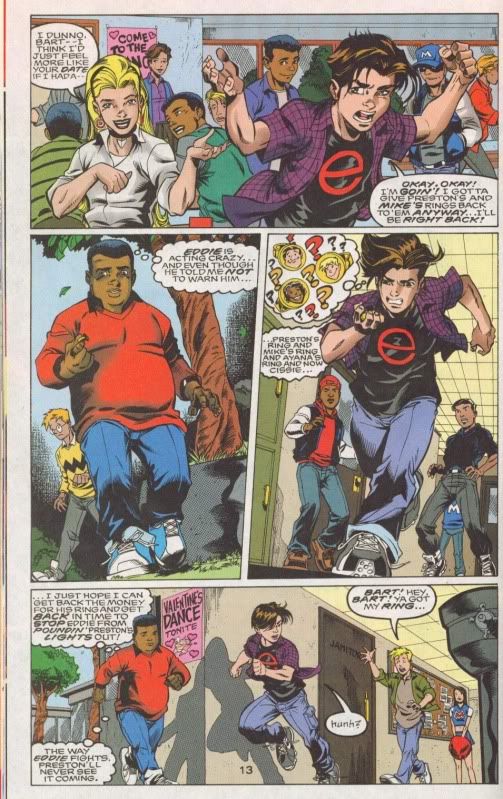 WHAM
All the rings fall on the floor. Rolly picks up his ring, Preston takes his ring, and Bart picks up the rest.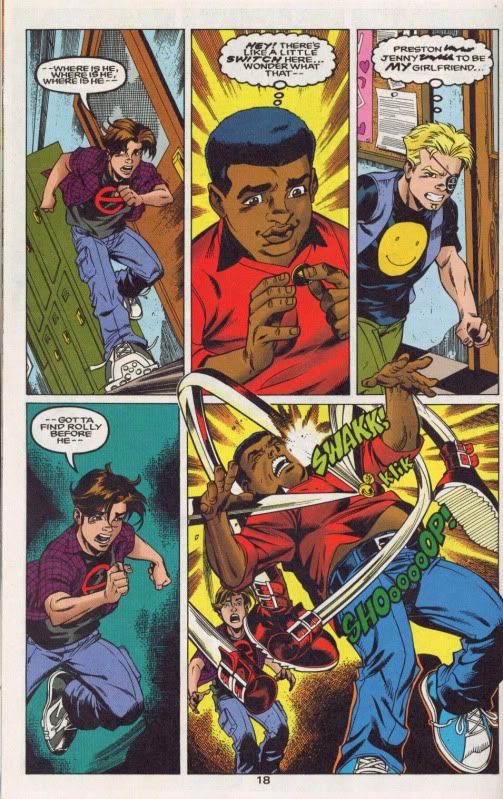 Okay. Comic book sound effects just make me laugh. It doesn't matter in the slightest what they are. SHOooooOP!
Rolly's out like a light and Bart puts the costume back in the ring right before Eddie and the principal show up. The principal assumes that Eddie was the one who knocked Rolly out.
Later, Carol ends up going to the dance with Jeff, and Bart sets up Ayana and Mike.
Impulse would make the best sitcom
ever
.
Also, I like this art (done by Anthony Castrillo as a guest artist.) For one, Bart's hair doesn't look like a vulture descending on his face.